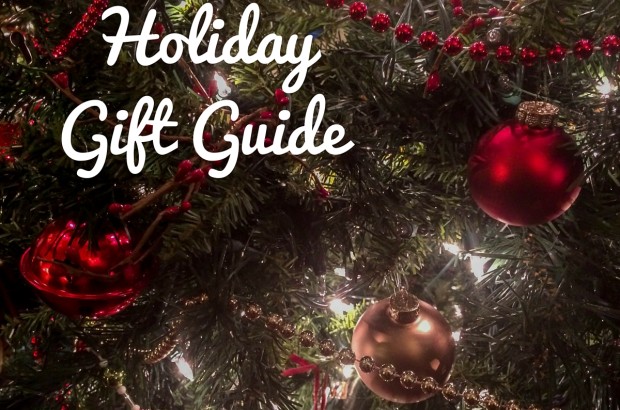 Autumn is in the air and the leaves have fallen from the trees. That means the holidays are right around the corner. If you're like us, you usually save up and spend your money on travel. However, sometimes we love receiving that perfect gift. If you have a traveler on your holiday list, consider these options. We present the Travel Addicts 2015 holiday gift guide for travelers.
Electronics
TomTom Bandit
For several years, handheld and body mounted action cams have been all the rage. However, the TomTom Bandit has improved where others have failed: usability. With other action cams, you have to wait until you can get to a computer and then edit hours of footage down to what you want. With the TomTom Bandit, you can edit on your mobile phone and post instantly. The TomTom Bandit also comes with an optional premium pack with extra accessories. The TomTom Bandit is available from TomTom or Amazon.
SanDisk Connect Wireless Stick
The SanDisk Connect Wireless Stick is the next generation of USB drives. The unit has built-in wifi so you can access the stick on your tablet or iPhone as well as your computer. Load the stick with movies and use it on your next international flight for hours of entertainment. You can connect multiple devices at once and is available from 16GB to 128GB configurations. This is the ultimate USB flash drive. The SanDisk Connect Wireless Stick is available from Amazon.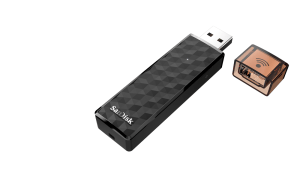 Epic Bluetooth Earbuds
From the wizards at JLab Audio, you can now have cordless music with the Epic Bluetooth Earbuds. These wireless buds have an ergonomic design and are extremely comfortable. Whether you're hiking in the mountains or hitting the gym, the Epic Earbuds move with you. If you don't mind wires, you can also get the cord version with the FIT 2.0 earbuds. The Epic Bluetooth Earbuds are available at Amazon. Also check out the FIT 2.0 earbuds at Amazon.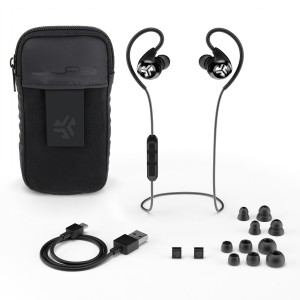 Powermod All-In-One Travel Charger with Qualcomm Quick Charge 2.0
Most travelers take a lot of devices on their journeys. And lots of devices have lots of cords. When we go on trips, we have both traditional charges and car adapters…and for multiple devices. It can be a real pain. This All-In-One Travel Charger solves the duplicate charger problem. As a bonus, this adapter has Qualcomm Quick Charge 2.0 technology that charges devices up to 75% faster than standard adapters. The All-In-One Adapter is available from Amazon.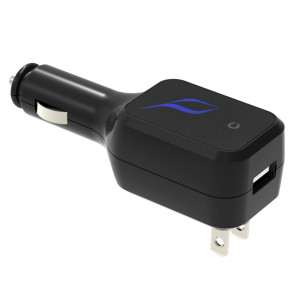 Adventures at Home
Thrill-In-A-Box Zipline
You can now make your own backyard zip line and experience the adventure and thrills of a professional course. This is the must-have gift for the adventure seeker who wants to play at home. The kit comes with everything you will need to build and operate your own zip line safely. If you put one of these up in your backyard, you'll be the talk of the neighborhood! You can choose from a number of kits and configurations to fit any backyard, and are available from Zip Line Gear or Amazon.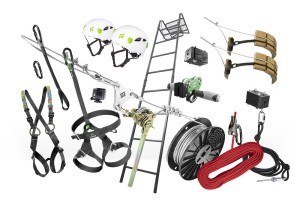 Universal Yums
Have the tastes of the world delivered to your door. Every month, Universal Yums will deliver snacks and candies from a different country in the world. This gift is perfect for your adventurous traveler who loves to try new foods. Available in 1, 3 and 6-month subscriptions starting at $13 per month from Universal Yums.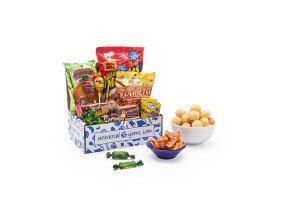 Making Travel Easier
Tempur-Pedic Travel Pillow and Sleep Mask
Tempur-Pedic, the mattress people, have found a way to travel more comfortable! If you're like us, one of your chief complaints about existing travel pillows is that they make you hot and sweaty. Using their proprietary material that is both ergonomic and cooling, you sleep in comfort on even the longest of flights. The travel pillow is available from Tempur-Pedic or Amazon. The sleep mask is available from Tempur-Pedic or Amazon.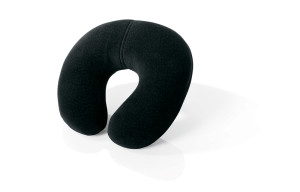 Savvy Travelers Jetset Kit
In travel, sometimes you have to sacrifice on hygiene. There are times when you are without water or can't bring all your favorite toiletries with you. Savvy Travelers has developed a line of no-water, pre-packaged, individually-wrapped wipes for a variety of purposes. The Jetset kit features some of their most popular items, including antiperspirant wipes, smile refresher wipes and facial cleansing wipes. These should be stocking stuffers for every traveler on your holiday list. Pick up yours from Amazon. Be sure to check out their other products.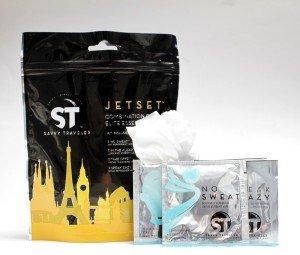 ConvertAHanger
As a frequent business traveler, one of my biggest frustrations is hotel hangers. The anti-theft hotel hangers often come in two varieties: a ball-and-pin or with tiny hooks. Both of them are awkward and make it impossible to steam clothes in the bathroom or hang the clothes elsewhere in the room (such as a door knob). If you're like me, this can be extremely frustrating. ConvertAHanger has come up with a small plastic device that converts the hotel anti-theft hanger into a regular hanger. A two pack retails can be purchased from ConvertAHanger or Amazon.
On the Road
The Ebby Rane Quartermaster
Rarely do I get excited by luggage. Actually, I never get excited by luggage. But the Ebby Rane Quartermaster line does just that. They approach travel packing with a highly functional design, including shoe Sleeves, a carryall section and lots of pockets. And they add a style with modern lines, leather trim and even a clutch (women's) or leather valet (men's). The Ebby Rane Quartermaster is available from Ebby Rane or Amazon.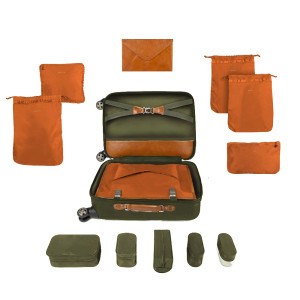 Pro Packing Cubes
Packing cubes have long been popular with backpackers and adventure travelers to stay organized. Packing cubes can keep clean and soiled clothes separate, while also compressing them to save space. Yet they are just as applicable for business travelers as they are for thrill seekers. The 5-piece Pro Packing Cubes set is available from Amazon.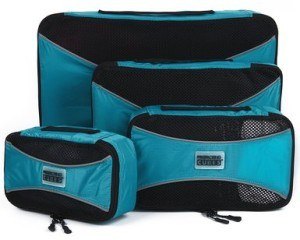 Happy holidays! We hope you enjoyed our 2015 holiday gift guide.
Travel Addicts was not paid to include any products in our 2015 holiday gift guide. Some links may be affiliate links, all at no additional cost to you.