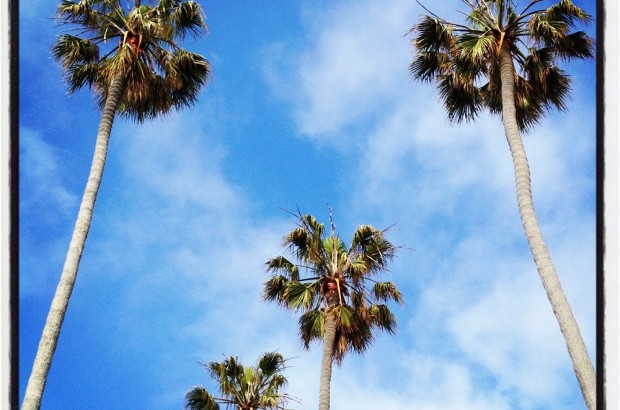 This is part of our ongoing series called The Local View – travel writers on their home towns. We often overlook the places closest to us, but here travel writers share their local pride. This article on an afternoon at La Jolla Cove outside of San Diego, California comes from Amanda Whitlock, the craft beer blogger at A Beerded Lady.
La Jolla is a charming, seaside neighborhood along the coast of San Diego. If you're visiting or even a resident, La Jolla – especially the area around La Jolla Cove – is a great place to kill an afternoon. Just off the Pacific Coast Highway, the sunshine, shopping, and even the seals make this a quintessential California beach town.
Like many places in San Diego, you'll need to prepare yourself for the cat-and-mouse game that parking can be. There are many paid lots that you can find around La Jolla Cove for about $10 per day, but if you have a few minutes to spare, open spots can usually be found on side streets around Girard Avenue or Prospect Street.
Once you've parked, take a trek down to the Cove for an afternoon. There are miles of beachfront views and parks where visitors can sit, people watch, and watch the waves. More adventurous types may want to venture down the steep stairs to the beach and explore the tide pools or go snorkeling. Kayaking and scuba diving are also very popular activities and you can rent equipment at a number of local companies lining the streets.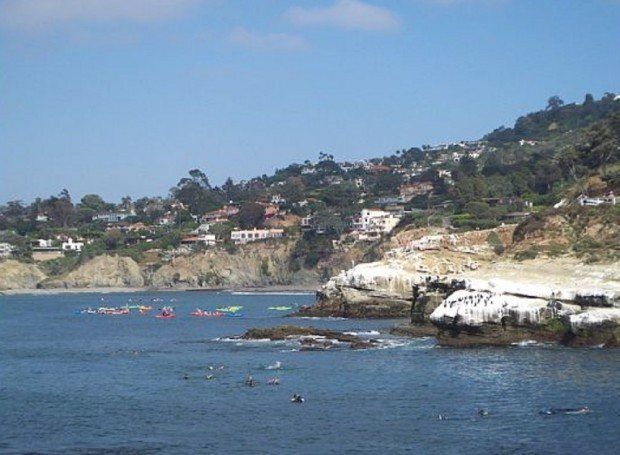 If you walk south along the coastal path, you'll hit my favorite spot: Children's Beach. During the right times of year, you can see seals gathered right on the beach (blocked off by barricades for their safety) or perched in the low tide water. You can easily spend half an hour or more just watching their antics.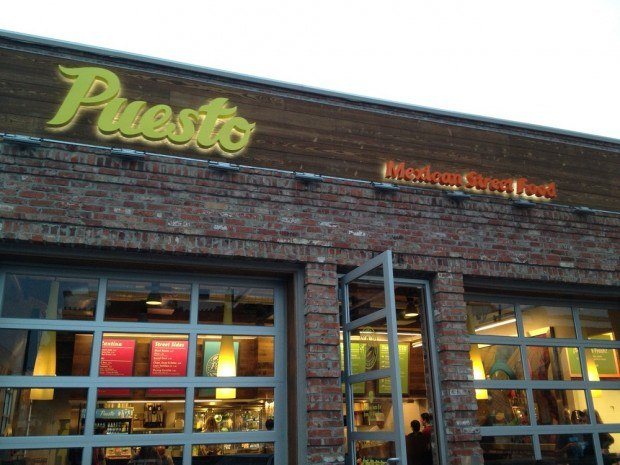 If you're looking for an affordable, delicious meal, head up the hill into downtown La Jolla. My favorite recent restaurant find is Puesto, described as "Mexican street food." In my words, it's a fancier Chipotle.
You choose your meal: tacos, bowls, or salads and then watch them do everything from make the tortillas to melt the cheese in their signature way right in front of you. Entrees have ingredients like cactus, potato soy chorizo, Mexican jasmine rice, and pineapple, to name a few. It's deliciously funky. Puesto also has delicious margaritas and craft beer on tap. Frozen, good strawberry margaritas for a little over five dollars? You can't go wrong.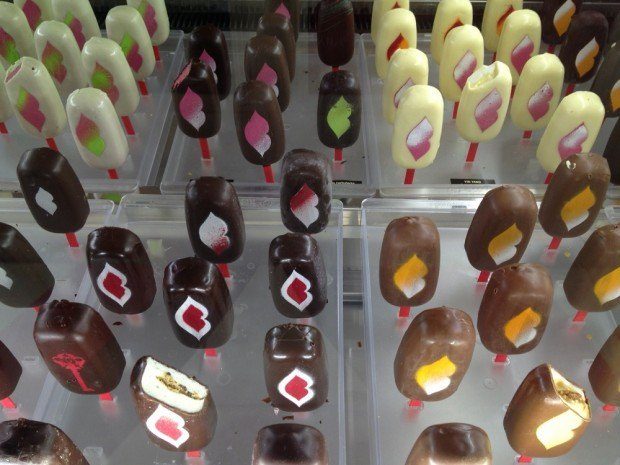 To cap off the day, spend some time sightseeing in downtown La Jolla and stop into one of the many local dessert shops. I recently stumbled upon Bardot Bars where they have developed the genius idea of selling several different flavors of ice cream bars. It's a little pricey – two bars can run about $12 – but such a treat. If that's not your thing, cupcake and gelato shops are prevalent in the area as well.