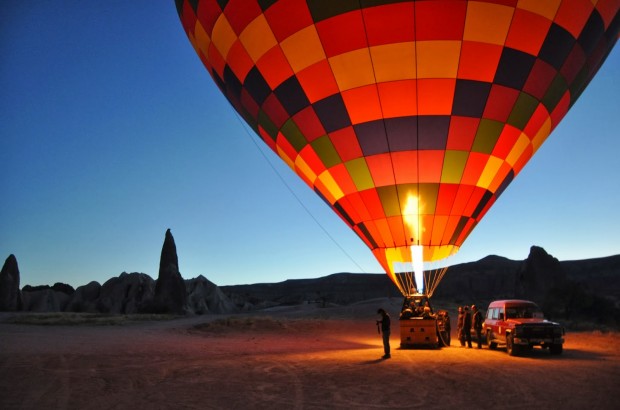 If you've spent more than 10 seconds looking at our site, you can tell that we love photography. That doesn't mean that we're always great at it. But we love it—whether on iPhone, point and shoot, or our slightly fancier Nikon DSLR. So when our friends Suzanne at Philatravelgirl, Lance at Trips by Lance and Julie at Adventures of the Red Headed Traveler nominated us to participate in the Capture the Colour photo contest, we were excited and we figured we'd better get moving.
The concept of Capture the Colour is pretty simple—write a post featuring photos that best capture the colors red, blue, green, yellow, and white.
Here are a few colorful photos taken on our travels to Europe.
Red
On a Tuscan hillside outside of Volterra, Italy stands a giant sculpture by artist Mauro Staccioli.  It makes quite an impression among the rolling hills of vineyards and olive trees.
Blue
Two of the most famous sites in Prague–Prague Castle and the Charles Bridge–backed by a magnificent blue sky, which was not easy to come by on a March day in Eastern Europe.
Green
In southern Iceland as you approach Vik is an area called the Nupsstadur.  The turf-covered buildings date from the 1600s and are some of the only turf-covered buildings left in the country.
Yellow
This gleaming yellow gold mosaic is from the Church of Santa Maria in Trastevere in Rome, the first Christian church dedicated to the Virgin Mary.
White
It is impossible to visit Paris without seeing the gleaming white Sacre Coeur on the hill in Montmartre, the highest point in the city.
Now it's our turn to nominate five other bloggers to participate in Capture the Colour 2013. Check out their travels and beautiful photography.