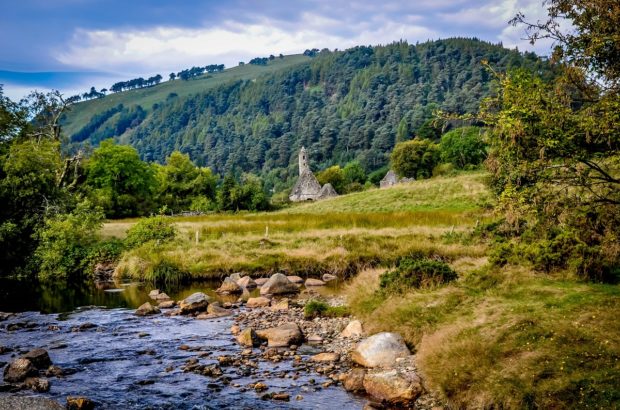 This post brought to you by Tazo® Tea. The content and opinions expressed below are that of Travel Addicts.
I'm not a tea drinker.  I never really liked it and just didn't see the point of it.  Drinking tea just seemed kind of…well…boring.
I grew up in a tea town.  My hometown was the base of operations for one of the largest tea companies in the world.  You could go out to the factory and buy "seconds" – tea where the boxes had been dented but the tea itself was still fine.  It was a way of scoring tea on the cheap.  People would go out to the factory once a month and load up.  It all seemed kind of cultish to a non-tea drinker like me.  For the life of me, I couldn't understand why someone would actually want to drink tea.  I thought it was for old people.  I thought tea tasted bitter.
I thought I wasn't a tea drinker, but it turns out, I was wrong.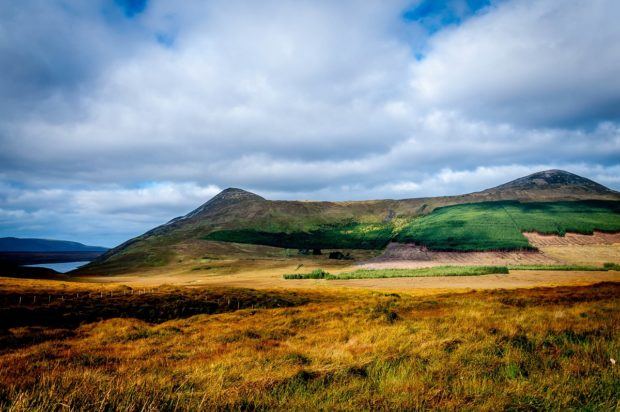 Everything changed when we went to Ireland.  In Ireland, tea became a ubiquitous staple of our journey.  It was there for breakfast at each of the B&Bs where we stayed—at the house in Kilkenny where the smell of bacon woke us up and during our stop in Kenmare where our accommodations looked more like a castle than a family's home, as things sometimes do in Ireland.  It was there for our lunch of soup and homemade brown bread at a small pub in Portmagee.  It was there for our afternoon snacks and even for our pre-pub drink.  Tea became a fundamental part of our Irish experience.
Whenever Laura and I travel, we find something that we fall in love with and bring it home. That thing might be a bottle of wine from South Africa or chocolate from Ecuador.  On our trip to Ireland, we surprisingly brought back tea.
The thing I never thought would happen, happened—I am now a tea drinker.
Fast forward eight years later, and I now have a new habit that helps transport me back to the fun of our Ireland trip every work day. In the afternoon, I take a quick break from work to brew Tazo® Zen™ tea, a blend of green tea with spearmint and hints of lemongrass.  It's a pick-me-up, but it's also an opportunity to break up my day with a little variety. My afternoon tea always changes my mood.
If you don't consider yourself much of a "tea person"—I've been there!—I recommend trying out other Tazo® Tea blends (such as the Awake™ English Breakfast or Passion®). I discovered the brand while staying at a hotel that featured their products in the room.  It was a first for me since I'd been used to a very different type of tea in my hometown. Tazo teas' spice blends and high quality tea leaves created unexpected blends of flavor I'd never tried in a tea before.  I became hooked.  This was the total opposite of what I thought tea could be growing up in that tea town.  Somehow, Tazo made tea enjoyable, and now I enjoy it every day.  
For us, this is the point of travel—to get out of our comfort zones, learn about the world and bring part of it back with us.