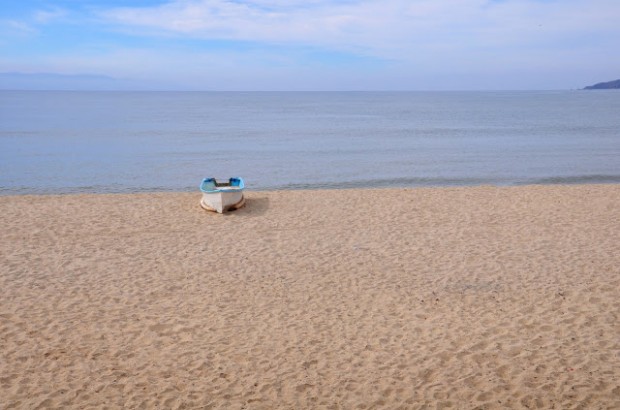 The small town of Bucerías in the Mexican state of Nayarit is a quiet place to go and get away from it all.  On a recent Holland America cruise into Puerto Vallarta, we hired a taxi and made the 40 minute trip up to this wonderful little village.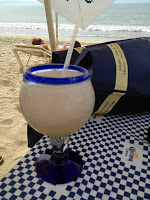 Let's be clear about one thing – there's very little to do in Bucerias.  You don't come here to do anything. You come here to be.  If you're looking for entertainment, this isn't the place – Bucerias is about the slow life and relaxing.  It's wonderful!
The taxi let us out near the main square and we took a quick tour through the streets peering into the stalls of the Bucerias Flea Market.  We quickly moved onto the beach and let the sand slip between our toes.
After a quick stop at Adriano's on Av Pacifico for underwhelming margaritas, we quickly headed down the beach to a delightful bar called Curazao. We spent the rest of the day reading and drinking (much better!) margaritas while looking out at the Pacific and watching the dolphins jump in the bay.  Paradise.