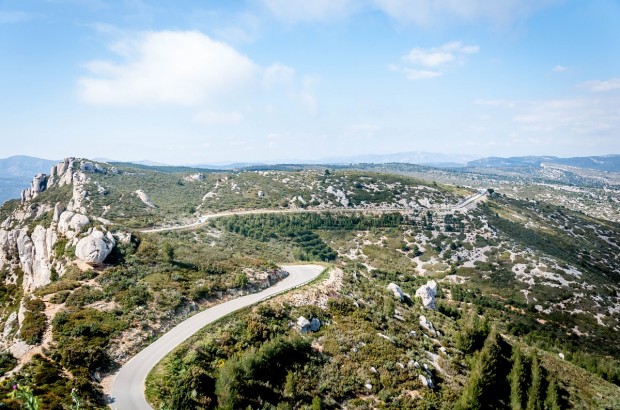 Nobody plans to have car trouble. However, being prepared for the worst case scenario can be the difference between getting the help you need and being up the creek without a paddle. The key is having a roadside emergency kit – and knowing how to use it.
When you're traveling – on a long road trip or even just around town – problems can happen around any turn. While most drivers anticipate the potential for flat tires, but that's just one of the many problems you can encounter. Whether it's a dead battery, running out of gas or even sliding off the road during a winter snowstorm, you never know when a problem can crop up. Trust us, we've been there: dead batteries, flat tires, alternator blowouts on the side of a major highway, thrown timing belts and other incidents we'd rather forget.
If misfortune should find you, the first step is having a roadside emergency kit – and know how to use every piece of equipment in it. There are a number of commercially available, ready-made kits from the Vehicle Emergency Survival Kit to the AAA Emergency Kit. However, it's also possible to build your own kit simply and easily.
On the Internet, you'll find long lists of things you need in your car emergency kit – from wrench sets to electrical fuses and even extra oil. Much of this advice is great, but extremely impractical. Sure, it's great if you have a degree from a automotive technical school and want to change your brake fluid on the side of the road, but that's not most people. So here is our go-to list of the items you really need in your emergency kit (and what you'll find in our car).
Your roadside emergency kit should include:
Roadside flares (at least two): LED flares last much longer than the old smokey flares, but still let you flag down help.
Triangle reflectors: These simple devices can help signal vehicles and are especially important if you are unable to pull your vehicle completely out of the lanes of traffic.
Reflective vest: While some will view this as a bit unnecessary, they are extremely cheap and will exponentially increase your visibility. Consider it mandatory equipment.
A first-aid kit: You never know when you will need it – for yourself or someone else.
Baby wipes and hand sanitizer to clean up after repairs.
Jumper cables (minimum of 12-feet in length): Complex roadside repairs can be difficult, but jumping a dead battery is easy and everyone should be able to do it. Even if you don't have a battery problem, you may need to help someone else.
A flat head screwdriver: You're not going to do complex repairs, but a screwdriver can be a very useful tool.
A tire inflator (like the fix-a-flat brand): These inflators screw on to your tire and can fix a flat long enough to get you to a service station.
A tire pressure gauge: While most modern gas stations have gauges, these are very inexpensive devices and I find that I use them frequently.
A pocketknife: A great all around tool you might need.
A blanket: These are especially important in the winter if you slide off the road or get stranded in bad weather. Also, when I was a kid growing up in the mountains of Colorado, we actually traveled with sleeping bags in the car just in case we got stuck in a snowstorm.
A flashlight with fresh batteries.
A roll of paper towels.
A roll of toilet paper (remove the cardboard to save space). You'll thank us later!
An ice scraper.
Folding shovel (especially during the winter time).
A couple of extra plastic trash bags (these always come in handy).
Nylon bag or plastic bin to carry it all.
And the single most useful item in our emergency kit: a corkscrew and bottle opener. We do not recommend drinking and driving, however, we've found ourselves on more than one picnic without the proper equipment.
Once your kit is assembled, make sure you know how to use every item!
What to do if you have road trouble
Pull your vehicle off the road as quickly and safely as possible
Put on your reflective vest, deploy your safety triangles and flares
If you have cell phone reception, reach out to AAA (if a member) or emergency services (if necessary)
Undertake vehicle repairs only if safe
Note: Some links may be affiliate links, which means Travel Addicts may earn a few pennies if you buy something – all at no additional cost to you.