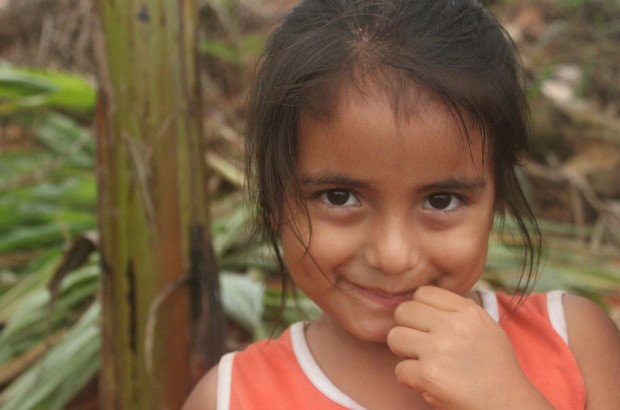 Imagine doing good and getting something for yourself in return? That's the premise behind this annual travel fundraiser. Every fall, it seems like our mailbox (both the actual mailbox and our inbox) are besieged by impassioned pleas from every charity under the sun to donate during the holiday season. Many are worthy, most are not. A few years ago, we learned of Passports with Purpose and the good work they do, including this year's initiative with Sustainable Harvest International. We're believers and support this worthy cause. Read on to see how you can do good and win at the same time!
What is Passports with Purpose?
Started in 2008 among travel bloggers, the annual Passports with Purpose charity fundraiser has grown into an initiative supported by travelers from all walks of life. The charity has been bestowed accolades by Travel + Leisure magazine and supported by individuals and corporations.
Best of all, Passports with Purpose is a 100% volunteer effort: no paid staff, no overhead, so 100% of the money raised goes to doing good. Passports with Purpose raises both money and awareness for a critical issue in the world.
Past successes for Passports with Purpose:
Raised $7,400 for Heifer International in 2008
Raised nearly $30,000 to build a school in Cambodia with American Assistance for Cambodia in 2009
Raised $64,128 to build an entire village in India in 2010
Raised $90,000 to build two libraries in Zambia through a partnership with Room to Read in 2011
Raised over $110,000 for Water.org to build five wells in Haiti in 2012
Raised $84,000 for two schools in Mali in 2013
UPDATE: As of December 19, 2014, over $25,000 was raised for Sustainable Harvest International in 2014

Why are we participating in the annual Passports with Purpose fundraiser for Sustainable Harvest International?

We have several reasons to support Passports with Purpose. First, we bid on a prize last year and won: a magnificent two-night stay at the luxurious Keswick Hall at Monticello in the hills of Virginia. This was fabulous! But it helped us see the good work that is done by this organization.

But more importantly, Laura and I have traveled to Honduras several times and seen the conditions there. This year's fundraiser will raise much needed funds to support Sustainable Harvest International and their mission to spread sustainable agriculture in Honduras and improve the quality of life in this country. Honduras needs our help!

Finally, Laura loves her garden. She tries to implement as many of these sustainable techniques into our own efforts as possible. When she's not traveling the world, she can be found working the rich, dark soil. We want to help others put healthy food on their tables.

About Sustainable Harvest International

Sustainable Harvest International empowers farming families in Central America to become self-sufficient, restore forests and nourish their communities. Since 1997, the charity has been working in the region to help farmers improve their crop outputs while protecting ecosystems they live in and prevent tropical deforestation. The Passports with Purpose program will benefit Honduras where the situation is most critical.

Farming, particularly in the developing world, is a resource consuming process. Rural farmers, often driven by ignorance, carve fields out of virgin rainforests, plant for a single season and then "kill the land." The next year, they move on and do the same in a "slash-and-burn" method of farming. These practices are resource intensive and the results yield subsistence farming. But it doesn't have to be this way.

Sustainable Harvest International believes the world can be different. Going into communities, they build rapport and trust with local farmers, and then show them new ways to plant. Teaching them companion planting, composting, and crop rotation, farmers can increase their yields (and their profits), while also protecting the land. It's a win-win.

So How Does the Passport with Purpose Fundraiser Work? How Do I Bid or Learn More?
Donating and bidding on prizes for this year's Passports with Purpose campaign could not be easier. Between 11:59pm EST on Monday, December 1, 2014 and 11:59pm EST on Wednesday, December 17, you can view the official Passports with Purpose prize catalog and bid. Each $10 is an entry with all proceeds going to Sustainable Harvest International. [Note: As of December 18, 2014, the contest is closed.]

And now the Travel Addicts Prize:
We're big photographers and love to take pictures on our travels. But those pictures take up a TON of memory (especially shooting in high-res and RAW). We're also paranoid about losing out photos. We discovered the My Passport external hard drive during our 2013 travels and have used it for back-ups and extra space ever since. We love it so much that we're giving one away!

This year's prize from Travel Addicts is: a WD My Passport Ultra 2TB Portable External Hard Drive. The WD My Passport Ultra is a must-have for travelers and photographers! You can create immediate back-ups of your photos while on the road, while also safeguarding your memories with automatic backups and cloud recovery.

The My Passport drive is extremely compact (0.8 x 3.2 x 4.4 inches) and ultra-lightweight (just 8 ounces). Retail cost is $139. Please note: shipping is only available in the United States.

Finally…

We would like to extend a special thank you to Passports with Purpose for all the good work they do. Passports with Purpose would like to thank their sponsors: TBEX and HomeAway. Finally, Travel Addicts receives no compensation for this initiative – in fact, we paid for the prize ourselves and donated it to Passports with Purpose. We support this organization that much – and we hope you will join us!