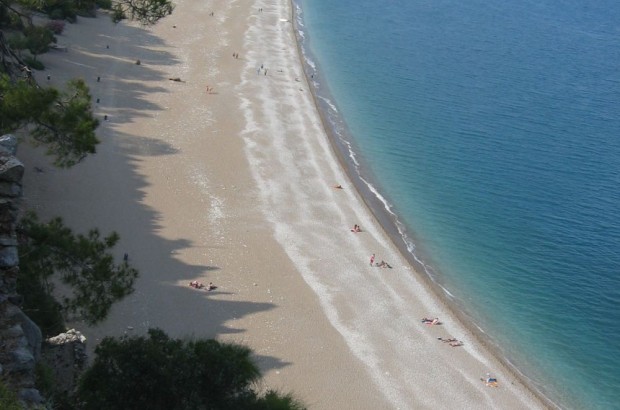 All visitors will be fascinated with ruins that Romans left on the ground where Phaselis is. It is always nice to look over the Theater, Main street at Phaselis, Phaselis Beach, Waterway Canal, visit Necropolis, enjoy Aqueduct and reach Kemer at the end of the tour.
Stay focused on the ruins
For those who decide to visit Phaselis Turkey, Kemer is the next station. For some this can be also the starting point, but we recommend the first solution. Whatever will be the place you decide to start from, you will be delighted by the ancient ruins you will see in Phaselis. These ruins will make you stay focused for hours, as this quiet place will make you feel very special and calm. Once you reach it, you can think about the fact you are in the middle of the space surrounded with three bays. As this city exists from the 7th Century BC, you might be able to feel like going back to through the history.
Walk through the Lucian Way
There is a well known Lycian walking trail which leads to Phaselis. One should not even think about passing the whole way, just forget passing this by foot. Actually, this is one very long way of about 500 km. It is historically known, but still very big challenge for those who just want to enjoy their vacation. But, you can always pass over some part, just to be able to speak about your achievement.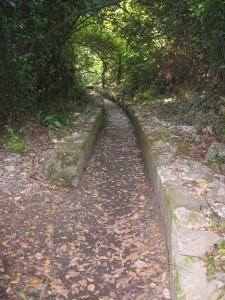 Pass the main street and look over the Theater
One can never miss the main street. This one is long 225 meters, so this is one very decent road where you can enjoy everything around. This road is a connection between ports. Since it is wide almost 25 meters, all visitors can walk around on their own and feel comfortable.
There is a Theater very close. It is definitely something worth seeing. Here in this place you can feel the ghosts from the Hellenistic time. There are 2 floors in this ancient Theater. The form of semi circular structure is something that characterizes is and there are 5 doors from different sides which are leading you to the center. With space for 1,500 people and 200 seating lines, this is an amazing place to spend some time.
Waterway Canal, Necropoils and Aqueduct
While walking around, you will definitely notice the Waterway canals. These ruins are something that will bring you a special impression about this fantastic place.
Necropolis and Aqueduct are also interesting for sightseeing. You cannot see the Necropolis of Phaselis at one place, you should visit everything around to explore it. But, if you are not so keen to look around for each part of it, maybe the best idea is to visit one by the sea, as that is the most fascinating part of the Phaselis Necropolis for the tourists.
When we speak about Aqueduct, we can say this is a kind of protective sign of this place. The reason for this is the fact about ancient Romans who used this for taking the water into the city. All the water was coming from the long distances, so Aqueduct was very important at ancient time citizens to support their life and daily needs. The main supplies of water were from the Olimpos Mountain and Romans made very big efforts to build such useful system.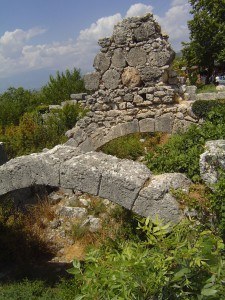 Through Phaselis Beach to the ruins
As we already said that Phaselis is placed on 3 different bays, it is so natural that its beach is spectacular. Thanks to the natural beauties one can see in front of the ruins, this might be the best choice for landing on the ground from some boat and explore the area, like is already mentioned above. Even if you are not located here, you can use Alaturka Curises to reach the place.
Fantastic Kemer – city with a soul
Kemer is very close to Phaselis, only 16 km away. There is always some Dolmus around, which can take you to the city and back to your cruise. After your visit to the ruins, you can always relax in this fantastic place. If you have more time, visit Aquaworld or some other attraction. Or, if you just want to walk, visit magnificent Marina and enjoy your view. With Taurus Mountain behind, this city will make you feel protected and once you finish your daily tour, just get back to your boat and leave the place with one additional experience in your life.
Written by Aleksandra Prokopovic for Alaturka Cruises