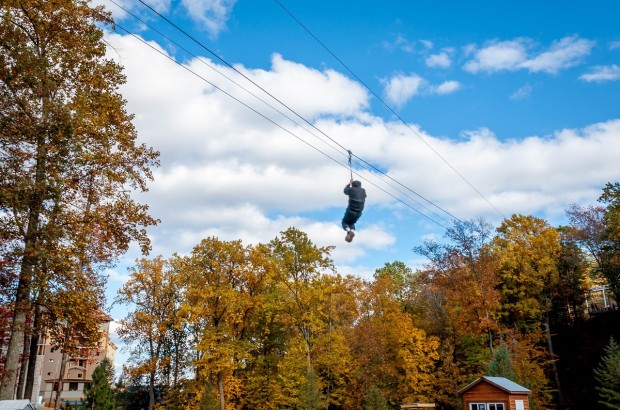 When we're asked to define our travel style, we often say that we're into soft adventure. You won't find us cross-country skiing to the South Pole. But you will find us racing downhill on mountain adventures, downhill skiing, scuba diving and snorkeling. Having a rugged action camera is a necessity for us. So we took the new TomTom Bandit up to the mountains and put it to the test.
The TomTom Bandit
These days, it seems like HD action cameras are nearly ubiquitous. And they are amazing little devices. Recently, the folks at TomTom asked us to test out the new TomTom Bandit action camera, the latest entrance to the market. It's a pretty amazing piece of technology.
Despite the amazing pictures you see here on Travel Addicts, we're not all that technologically savvy – particularly when it comes to video. Yes, we have another action camera and it doesn't get nearly the amount of use that it should simply because we're intimidated by the video editing process. The TomTom Bandit has solved our problem.
The Bandit is really the next generation of action camera. It's the first ever 4k HD action camera with a built-in wifi media server. What's that mean? Simply put, you record your adventure on your TomTom Bandit and then you use the smartphone app to edit the video on the fly. The app uses a "shake-to-edit" feature that automatically edits your whole day of action down to a tight 1-minute highlight reel using simple smartphone menus. Once you've created your highlight video, you can upload the video directly to social media (YouTube or Facebook) right from the scene.
The Bandit comes in a base pack model, which has four accessories for $399.99. It can also be purchased in a premium pack model, which has nine different mountings and accessories for $499.99.
Our TomTom Bandit Adventure
For the last year or so, we've wanted to get up to Camelback Mountain Adventures in the Poconos Mountains. Camelback has a 1,000 foot zip line and a massive 4,500 foot mountain coaster – both featuring the exact kind of adventure that we love. Our adventure started on the screaming zip line off the side of the mountain. We followed it up with back-to-back rides down the mountain coaster.
After screaming down the mountain, we also took a little time to hike on some of the Camelback Mountain resort slopes, where we encountered some deer. Despite being on verge of hunting season, they deer let us get incredibly close.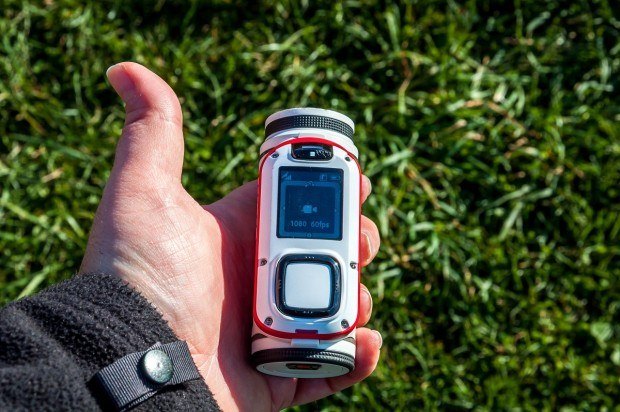 How the TomTom Bandit Performed
We were initially skeptical of the bold claims for the TomTom Bandit. Every new electronic device always claims to be the "next generation." We have another waterproof action camera that we've taken on some of our other adventures (scuba diving in Grenada and snorkeling in the Galapagos Islands) and have had mixed results. We were expecting the Bandit to be similar. We were wrong.
The TomTom Bandit is amazing for a couple of key reasons:
Incredibly simple video editing: This is very intimidating for us. We've never sat down and edited our footage from various trips. The "shake-to-edit" smartphone software worked even better than described. What's more, even if you don't do the whole shake thing, you can still edit right on the phone by selecting which videos and which "moments" you want and then put them in order. This is completely revolutionary for us.
Battery life: TomTom claims three hours of battery life on a fully charged battery. For our test, that's pretty accurate. With our other HD action camera, we get about 50 minutes. This is a game changer.
Still photography: The quality of the still photos from the TomTom Bandit is excellent. The Bandit takes a 10 photo/one second burst at 16MP. In our test shots, only about 1 of the 10 were blurry (usually the first image), while the rest were crystal clear. It's a huge improvement over our other action camera which has more than half of the photos turning out blurry. So while other cameras may have more burst configurations, in this case, less is more.
What we didn't love about the Bandit:
Forehead mounting: The Bandit is a little longer and a little heavier than other cameras. For forehead mounting, it made it pretty shaky. Instead of forehead mounting, we'd recommend using a helmet configuration for action shots. That said, the little extra weight in the Bandit (less than one additional ounce) was actually a plus for us. It feels like a real camera, not a toy, and the slight extra weight adds some nice balance.
Wind: The microphone is mounted on the front and picks up a lot of wind noise. If using the Bandit in heavy wind or in fast moving scenes, the fully waterproof lens cap may be the better option.
We see a number of significant advantages to the TomTom Bandit over our existing HD action camera and this is going to be our go-to camera in the future. We're extremely excited to take it on our next dive trip.
TomTom Bandit Highlight Video
As I mentioned, we're not very good at editing video. So the "shake-to-edit" technology is very exciting for us. Here is our very first TomTom Bandit highlight video. Taken with the Bandit, edited with the app, uploaded to Facebook – all from the side of Camelback Mountain with no computer, no wires and no delay:
We're looking forward to using the Bandit in our future travel adventures and improving on our video skills!
For more information on the TomTom Bandit, visit TomTomUSA.com.
The TomTom Bandit, is available for purchase at Amazon, TomTom.com, or other professional outfitters.
Disclosure: We received a TomTom Bandit to review. All adventurous opinions are our own. Note: Some links may be affiliate links, which means Travel Addicts may earn a few pennies if you buy something – all at no additional cost to you.