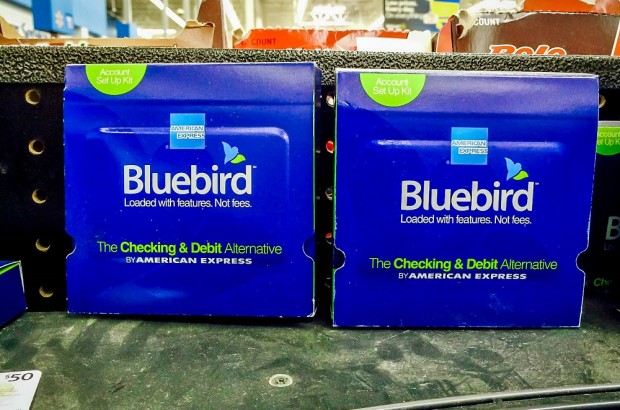 This post was originally published in April 2014.
There have been some changes in travel hacking in the last month. It is still possible to travel hack your way to free travel, but there have been some complications. We'll bring you up to speed and get you back on the "free mileage" bandwagon with travel hacking gift cards.
Previously, we shared with you how you could generate manufactured spending using Vanilla Reload and Bluebird. In early April, CVS changed their credit card policies for Vanilla Reload, effectively killing this hack – or that's what some people thought. However, that doesn't mean the game is dead! There are other ways to manufacture spending – namely Visa gift cards.
What hasn't changed? This travel hack is still money laundering (legally). Some people call it "manufactured spending," "points laundering," or "miles laundering," – they are just different names for the same concept. You move money around and get points or miles in travel loyalty programs.
The best way to do this is now to purchase Visa gift cards using your travel loyalty credit card – essentially making a loan to yourself. Then, you utilize the debit card functionality to deposit it onto your Bluebird by American Express account. Finally, you close the circle and pay off the loan to yourself. The only cost you is the small transaction fee charged by the Visa gift cards. Through this process, you can get massive points or miles with travel hacking gift cards!
This travel hack works best when you use a travel loyalty credit card that offers more than 1 point/mile per dollar. So, if you can get 2 or more points per dollar, you double your miles potential. Also, this is a great travel hack to meet spending limits on your travel loyalty credit cards to earn your points/miles bonus. Many credit cards offer you the ability to get huge points bonuses after spending a few thousand dollars in a couple of months. Using this travel hack, you can meet that spend in a matter of days.
Here is a step-by-step process to implement this travel hack:
1. Go to a Walmart store and purchase a Bluebird Account Set Up Kit (pictured below) or acquire a Bluebird online from Bluebird.com. Immediately register your Bluebird account because you won't be able immediately use your account and you need to wait for your card to come in the mail. In our experience it took 10 days for me to receive mine in the mail and it took Laura over two weeks. This is the ONLY time you will need to complete this step.
2. Go to a store that sells Visa gift cards and purchase them using a credit card that awards you points/miles. Each card costs $4.95 and you can put up to $500 on it (look carefully in the upper right corner – some cards are fixed denomination and some allow you to put on any amount up to $500). You get the best points/miles to dollar reward if you purchase the maximum $500 cards. We typically purchase 2 or 3 every time we go. You can purchase these everywhere (gas stations, drug stores, grocery stores, etc.). Note: Funds may not be available for immediate use (can take up to 24 hours).
3. Now you must physically go to a Walmart store to load your Visa gift card onto your Bluebird account. You either use their in-store kiosk or speak to a cashier/customer service representative. We've found the kiosks to be simplest (less questions from employees who don't understand what you're doing), but the actual transaction takes about 60-seconds longer. Below, we have included our step-by-step guide on how to load the Visa gift card onto Bluebird.
4. From home, log onto your Bluebird account. At this point, you have two options. The first, and easiest, is to set up your credit card for bill pay. Then you pay off your credit card with the amount from your Bluebird (you will still need to pay off your credit card from another source due to the account fees). However, some people (including us) haven't been able to get the bill pay function to work properly with Bluebird. So, this brings us to your second option: Request checks from Bluebird and then write a check to yourself, deposit it in your bank account and then pay off your credit card that way. Our bank allows us to deposit checks using an online app, so it's almost as fast.
5. Repeat steps 2-4 indefinitely.
How many points can you earn? If you do the full $5,000 (the limit you can load onto your Bluebird in a calendar month), you'll "spend" $5,049.50 per month and get 5049 miles/points, but that is only $49.50 in terms of net cost (so your cost per mile/point is $0.0098) assuming you use a credit card with 1-point or mile per dollar. Over a year, that amounts to 60,594 points/miles for a total net cost of $594. And once you meet the minimum spending on your credit card, you get that points/miles bonus too!
A few considerations for you to keep in mind:
Timing: If you time this hack right, you are never "out" any money other than the transaction fees ($4.95) for each Visa gift card. This is essentially a loan on your credit card. However, it is important to know your credit card billing cycle so you don't get "caught" owing them the money.
Bluebird: The cost of the Bluebird activation kit is $10 at Walmart (cash or debit card only), or you can get it online for free (the free version isn't immediately available for use). You will want to get your Bluebird account as soon as you think you might want to begin travel hacking (because of the waiting period to receive your card in the mail). Also, it is important know that you can only put $5,000 per month on your Bluebird – so there is a built-in limit to how much manufactured spending you can do. Of course, if you have a spouse or friend, you can get them in on the game too!
Visa gift cards: There are numerous different Visa gift cards in the stores. It's best to find one that allows you to load a variable amount of money on it (they will usually say "$20-$500" in the upper right corner).
Legality: This is 100% legal – both in terms of U.S. law as well as the terms and conditions of the frequent traveler programs. However, be prepared to answer questions from store clerks at Walmart if you need their help loading a visa gift card onto your Bluebird. Also, some clerks at stores can become a little nosy when you try to buy $5,000 in Visa gift cards.
Perception: Again, be prepared to answer questions from store clerks selling you the Visa gift cards.
One final word. Don't get too greedy! Just because this is legal doesn't mean the banks and travel programs are happy about it. The less obvious you are about it, the less likely you are to encounter problems.
You'll find more travel hacking tips here on Travel Addicts and be sure to sign up for our newsletter, which has a travel hacking tip of the month.
Step-By-Step Instructions for The Bluebird Kiosk at Walmart
Here is a screen-by-screen instruction on how to load your Visa gift card onto your Bluebird at Walmart.
The easiest way to load your gift card onto your Bluebird is to use the self-serve kiosk. Look for this kiosk at Walmart:
On the welcome screen, select Bluebird on the left side under Card Services:
On the first screen, select Add Money (assuming you have followed the steps above and already have Bluebird card):
You can only load up to $1,000 per day on your Bluebird (per Bluebird account). Acknowledge these limits by clicking continue:
Tell Bluebird how much you want to load onto your account. This is from your travel hacking gift cards (such as a Visa gift card). So if you have a $500 gift card, this is what you should add here:
Acknowledge the amount and move to payment:
On this screen, select Debit:
Now you should swipe your travel hacking gift card:
You'll be prompted for a PIN. The first 4-digit PIN you select becomes the default – so it basically doesn't matter what 4-digits you enter here. We use a PIN we'll remember if there is any issue in the future, but it doesn't matter:
And you're done! Wait for your receipt and enjoy the miles!