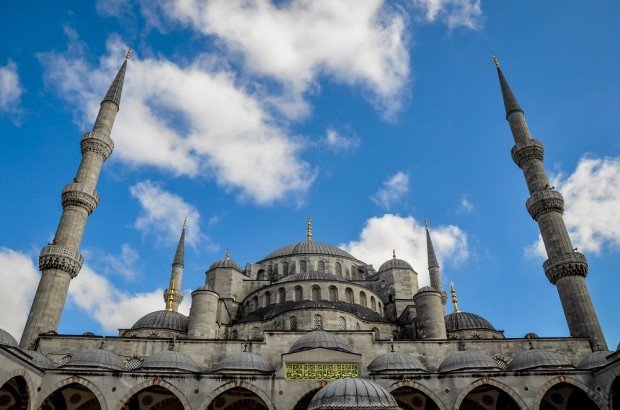 The single biggest question we get from friends and family members about our travel is, "How do you do it?" There's a belief that there is some secret we've tapped into that eludes them. However, the reality is far simpler – we maximize our participation in travel rewards programs. Whether you call this travel hacking or just being a good frequent flyer, this has sent us on free trips around the world. And you can do it too.
Before you can travel hack your way around the world, you need to understand how frequent traveler rewards programs actually work. These programs form the backbone of your strategy for free or reduced-cost travel.
Essentially, airline frequent flyer programs and hotel and car rental loyalty programs are designed to motivate you to consolidate your business with a single travel company or brand. In exchange for your loyalty, companies provide you with free travel or other perks, if you do enough business with them or take advantage of special promotions.
If you've ever traveled (airline, hotel, car rental), you've probably been asked by the company to join their loyalty program. And if you're like a lot of people, you might have assumed you need to be a frequent traveler to take part. Nothing can be further from the truth.
Our first travel hacking tip is to sign up for every frequent flyer or points program you can. If you think of travel hacking as a game, you won't win the game if you don't play. The biggest mistake new travelers make is not signing up for these programs early!
Even if you don't think you will travel enough to make it worthwhile, you should still sign up. The reason is that you can never predict your future travel plans. Once you get serious about travel hacking, you won't hack every company, but being a member gives you more options.
Let me give you an example of what we mean when we say you can never predict your future travel plans. When we were just starting out in our careers, we weren't doing a lot of traveling for business (and even less personal travel because we just couldn't afford it). Someone had told me about signing up for travel rewards programs and I passed that advice along to Laura when we started dating.
A year or two later, Laura was assigned to a project that significantly increased her travel and had her staying at Starwood properties with her clients. When it came time for our wedding, Laura had amassed a large number of Starwood points that we were able to use to pay defray many of our nuptial costs. Had we not played the game, we never would have received the reward.
So, now that you've signed up, how do these programs actually work?
Frequent flyer or other travel rewards programs entice you to consolidate your travel with certain companies. They desperately want to keep your business, so they will give you perks and rewards in the hope you will continue to spend your money with them. The more you travel with them, the more they reward you.
Airline frequent flyer programs are mileage based (or kilometer based outside of the United States). Fly a mile, get a mile. But not all miles are equal. The miles you actually fly are "preferred qualifying miles" – or base mileage (sometimes called butts-in-seats miles). Once you meet a minimum level of actual miles flown (typically 25,000-35,000 depending on the airline), you achieve "status" (most airlines use a silver, gold, and platinum-type scheme, although the names can differ).
Once you achieve status, you get a mileage bonus (between 25% at the lowest level up to 100% in the highest tier), but these mileage bonuses are NOT preferred qualifying miles (they spend the same, but they don't count for status). However, if you do significant travel, these bonuses can add up. In 2013, we flew over 70,000 butts-in-seats miles (that we paid for, not counting award tickets), but with these mileage bonuses, we earned over 50,000 bonus miles.
Hotels offer similar travel rewards programs. Unlike airlines, hotel programs are points based (one point per dollar spent). With hotels, you have the option of accruing miles in an airline frequent flyer program (so the above applies) via partnership agreements or you can accrue points via the hotel program.
Which option is best for you? Well, that depends on your travel goals and your travel preferences. If you participate in the hotel loyalty program, they are tied like the airline programs, so the more you stay, the more you will earn in bonus points/perks/upgrades.
Not to be left behind, the rental car industry also offers travel rewards programs. These frequent traveler options allow you to either earn miles with an airline partner or points in the rental car company program.
Which gets us to our second travel hacking tip: don't put all your eggs in one basket. Airlines and hotels offer the tier levels and bonuses to get to consolidate their business with them. The more you consolidate, the more you earn.
But we always tell new travelers not to spread themselves too thin. Don't consolidate too much! This is contrary to nearly every other piece of advice you'll find on the Internet. Our reason is if you put all your eggs in one basket and the airline or hotel changes their program significantly, well, you are screwed and need to start over. Also, you limit your reward and redemption options. The airline you have your miles with might not have good options for where you want to go on vacation. The hotel you have your points with might not be where you want to go.
I'll give you an example for us. We were heading to Rome and I had a ton of Hyatt points. The problem is that Hyatt doesn't have any hotels in Rome (or anywhere else we were going in Italy). No problem, I had Marriott points, so we used those and saved our Hyatt points for Istanbul. By not putting all our eggs in one basket, we have options.
Finally, here is the fine print: these travel rewards programs usually have fairly long lists of rules. As you travel more with certain companies, make sure you understand all the fine print. Airline miles or travel points are a type of currency – they have a rule value. Like currency, you accumulate and save them to pay for your future travel plans. Generally these miles/points never expire as long as you have some activity on your account in a 12-month period (either accumulating new miles/points or redeeming points/miles).
You'll find more travel hacking tips here on Travel Addicts and be sure to sign up for our newsletter, The Fix, which has a travel hacking tip of the month.