Travel has changed a lot over the years. One important change are the benefits that technology can bring to travelers. Over the years, we've had one or two close calls. In each of these situations, the ability to be connected through international mobile phone roaming or with a travel wifi device would have made all the difference.
We never understood just how important this technology can be until very recently. This guide to international mobile hotspots was born from those experiences. On a recent trip to Morocco, we put this technology (ROAMING MAN) to the test.
Save now on an international mobile hotspot device!
Why You Need a Travel Wifi On The Go Portable Hotspot
For over 10 years, we traveled overseas without a mobile phone. We didn't think we needed it. There were times we probably got lucky. There was a time in Spain where Laura was on a bus, missed her stop, and ended up in the middle of nowhere with no way to contact anyone and no way to figure out how to get back.
There was a time in Poland where Lance ended up in a neighborhood that looked fine by day, but deteriorated quickly after dark – and he was completely lost. If we had a phone with Internet on the go, we could have looked up solutions to our problems.
A few years ago, we packed Laura off for seven weeks in Europe. We didn't feel comfortable with her being out of touch and we spent a lot of time researching how to have Wifi on the go. Unfortunately, we didn't find a good solution – other than Laura racking up hundreds of dollars in international roaming charges on her phone. We knew there had to be a better solution somewhere!
These days, we consider a mobile phone with international roaming or, better yet, a portable Wifi hotspot as critical travel gear. We wonder how we ever got along without it.
International wifi hotspot benefits
The benefits to consider of an on the go Wifi hotspot are:
Utilize online maps and navigation
Check bus and train schedules
Look up the hours for museums or other attractions
Consult restaurant reviews
Utilize language translation tools
Post live to your favorite social network (We were able to post the feature image above directly to our Facebook account with the portable Internet access)
Access your favorite travel guidebook (or, travel blog like Travel Addicts!)
Troll social networks like Instagram for cool spots to photograph (be sure to check out our Instagram!)
Be able to call someone directly or through an app if something should go wrong
International Roaming With Your Mobile Data Package Isn't Enough
If you're relying on your mobile phone plan to cover you, you're probably at risk. International roaming is a notoriously finicky situation. And it can be outrageously expensive. We've been in the middle of Munich, Germany with AT&T and had no service at all (3G, 4G, or otherwise).
Last year, we made the switch to the T-Mobile One International Plan (with free, no-roaming data in countries all over the world…it really is awesome!). And that has served us well until we wanted to go to a country that wasn't covered under the T-Mobile One International Plan: Morocco. These examples have taught us that relying solely on international roaming with your mobile phone is not a solid strategy for on the go Internet access. You need a foolproof approach to stay connected.
And that approach needs to be financially realistic. Over the last few years, we've probably racked up over $1,000 in international roaming charges on our cell phone. That is not sustainable. We needed a better solution.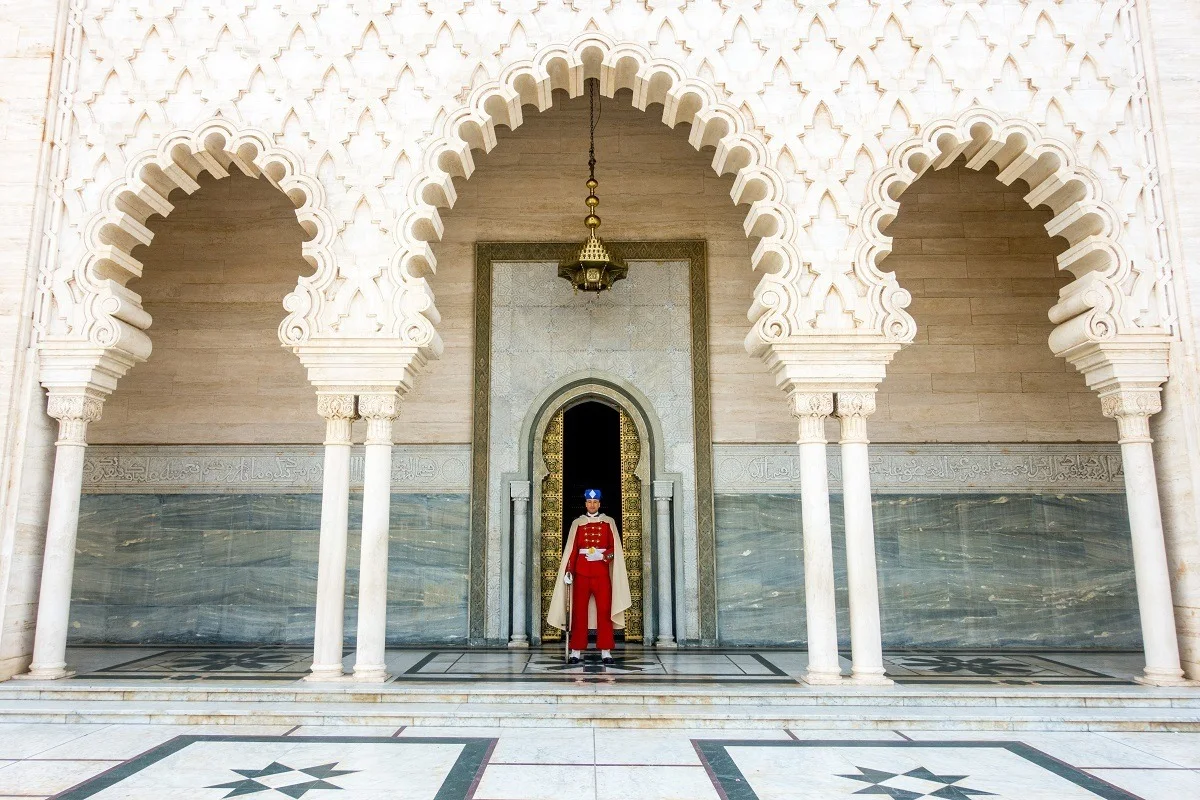 What Is ROAMING MAN?
ROAMING MAN is mobile Wifi device that a traveler can rent and take with them on their travels. Like nearly all other Internet hotspot devices, it uses cellular technology to create a mobile hub where travelers can connect up to 5 devices simultaneously using a wireless connection. The company currently offers service in other 130 countries around the world. You only need the portable Wifi device to connect – no power cord and no LAN/ethernet cable.
We hadn't heard of ROAMING MAN before this year, but they are a major company in the international mobile wifi market. Each and every day of the year, travelers are using the company and last year over 50 million travelers used the device. With over 100,000 mobile wifi hotspots deployed in their network, over 7 terabytes of data cross their network each day.
How Does the ROAMING MAN 4G Mobile Hotspot Work?
The ROAMING MAN mobile hotspot works by connecting your mobile phone to the local cellular network. You connect your personal mobile device, smartphone or laptop to the ROAMING MAN hotspot (technically a GlocalMe U2 device). The mobile hotspot device then automatically connects to the local cellular network. The device provides wifi to go on 3G or 4G speed based on the network availability in the country where you are traveling.
It is more than just a portable wifi router or travel router, it is a truly cordless solution that allows you get wifi anywhere, including super-fast, high-quality Internet access.
If you're asking yourself the question, 'how can I get wifi on the go with ROAMING MAN'? The answer is simple. Remove the mobile wifi hub from the carrying case. Turn the device on. It should be fully charged when you receive it from the company. Look on the back of the device to locate the name of the device and the password. On your smartphone or computer, open your wireless connections menu. Select the ROAMING MAN device and enter the password. And you're done. It is seriously just that easy.
The device has a 12-hour standby battery, so you can basically have travel wifi on the go all day long without the need to recharge. When you do need to recharge the battery, just plug the pink USB cable into your computer or USB charger.
Our ROAMING MAN Review
When we decided to go to Morocco, we knew we needed a portable Internet solution. Our T-Mobile One International Plan would be absolutely no good in Morocco. We needed something that would give us true personal wifi without expensive international roaming charges.
We researched other solutions from Skyroam and TEP Wireless, but discovered the ROAMING MAN Wifi anywhere device by accident. We were blown away by the simplicity of connecting to the device and the strength of the signal in all different kinds of environments. From outside our luxury hotel in Casablanca to the sands of the Sahara Desert, we had wifi anywhere we went. Yes, you heard that, we actually had wifi in the Sahara Desert (at least for the first few kilometers). Although, we did turn it off and savor the experience.
One thing completely surprised us about the roaming wifi hotspot from ROAMING MAN, the connection was actually better than several of the hotel wifi services we encountered on the trip. At one point in Chefchaouen, the wifi in the hotel was so bad we just connected to the ROAMING MAN hotspot and had great connectivity.
True to their advertisements, we were able to connect five devices simultaneously to the sleek portable wifi on the go hotspot. We did not notice any significant speed issues on the device, except when two devices were attempting to watch videos at the same time, and then we experienced only a minor amount of speed degradation.
Nothing is ever perfect. One day in Southern Morocco, we got an error message on our smartphones that it would not connect to the mobile hotspot device and the device had a blinking error light. We were able to e-mail ROAMING MAN support back in the U.S. on a holiday weekend and within hours, they had pushed a code to reset the device. The test of any good service is how to they respond when there is a problem. So, while every company can promise good service, ROAMING MAN delivered.
Order your ROAMING MAN mobile wifi device now!
If You Remember Only One Thing…
If you take only one thing away from this article, it is that there is a better way to travel. Portable mobile hotspots, provide fast, cheap travel wifi to go while you are traveling internationally. These international travel hotspots can be obtained very cheaply and will save you significant money over international roaming charges. Based on our travel wifi experience, ROAMING MAN provides the best mobile hotspots and we'll be traveling with them again in the future!