The landscape of Peru is all about drama. It goes from soaring mountains to plunging valleys–most dotted with ancient ruins alongside modern farms and towns. It was this landscape that was our first introduction to the glory of South America. In our short, 10 day Peru itinerary, we saw numerous ruins throughout the Sacred Valley, the imposing Machu Picchu, islands in Lake Titicaca, and the sights of the larger cities of Cusco and Lima.
10 Days in Peru
Day 1: Arrive in Lima
The first day was exclusively a travel day from the US (10+ hours flying from the East Coast). While it's not exciting, it's important to account for this when you're planning a Peru trip and considering how much time will be needed away from work and home. We arrived in Lima around 10pm and spent the night at the hotel airport.
Hotels by Lima International Airport
Airport hotels are all about convenience. The Wyndham Costa del Sol Lima is a great option because it actually connects to the airport for maximum ease, and it even has a pool.
Another great option is the nearby Holiday Inn Lima Airport.
Day 2: Sacsayhuaman ruins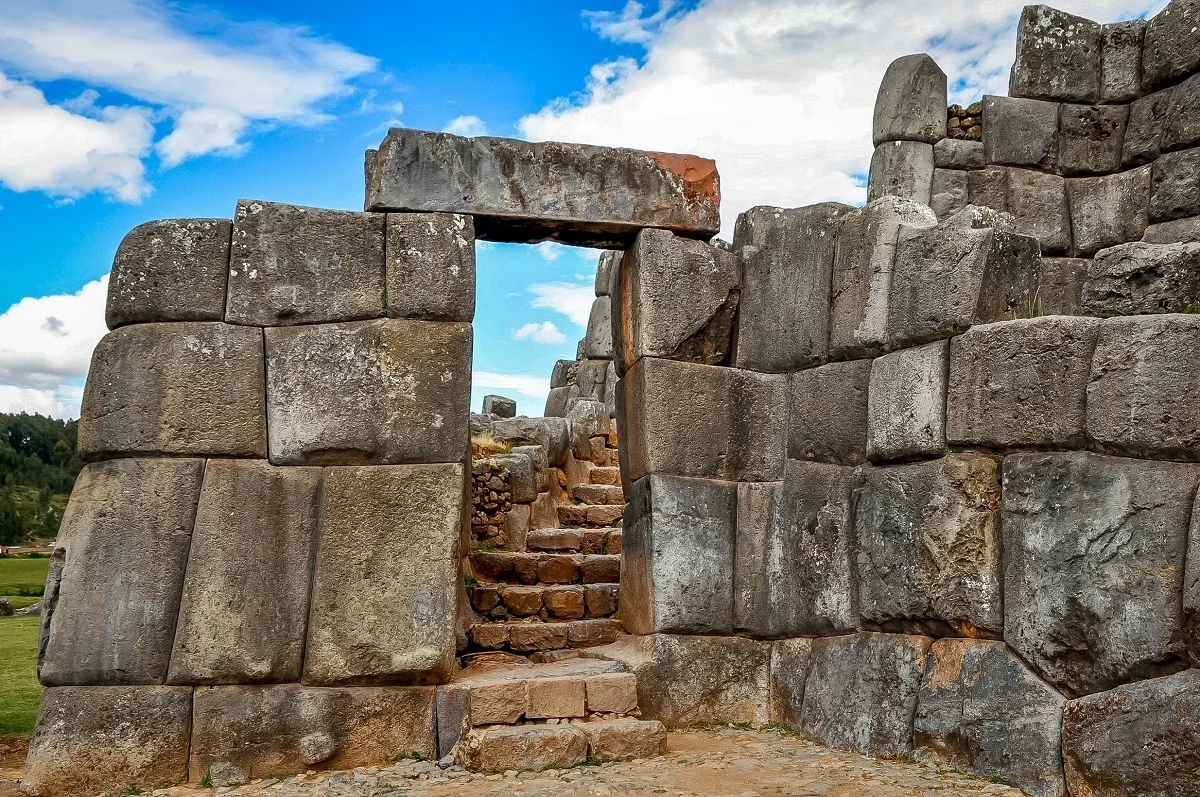 Day 2 of our 10 days in Peru brought an early-morning flight to Cusco and the real start of our Peruvian adventure.
The first stop on our Peru itinerary was the ruins at Sacsayhuaman in the Sacred Valley, northwest of Cusco. Built around 1100, this was the historic capital of the Inca Empire. Miraculously, the massive stones at Sacsayhuaman were all carefully cut to fit together and assembled without mortar.
In the afternoon, we headed to the Living Museum of Awanakancha, a collective that features local weavers and craftspeople making indigenous items. About 25km from Cusco, they also have a large group of llamas and closely-related animals such as vicuna and alpaca. We fed the animals and watched them run wild before heading to Urubamba for a much-needed good night's rest.
Day 3: Pisac and Ollantaytambo in the Sacred Valley
The morning began with a 45-minute drive north from Urubamba to Pisac. At over 11,000 feet, the Pisac ruins tower over the valleys below. We spent several hours hiking among the footprints of the stone buildings and over the agricultural terraces before heading in to the main town. Note that if you live at sea level or aren't in the world's best shape, this hike could be a bit challenging (it was for us). Luckily, it was also gorgeous and completely worth the sunburn.
It was a market day in Pisac (markets take place on Tuesday, Thursday, and Sunday), so we had the chance to indulge our love of local experiences like this. We spent a long time wandering the aisles of textiles, souvenirs, fresh produce, and meat, even trying a few fruits that don't grow in North America. The activity and all the locals in their traditional dress were amazing sights and really a highlight of our 10 days in Peru.
After a stop for lunch, we drove 1.5 hours northwest from Pisac to the ruins of Ollantaytambo. In the 1400s, these ruins were the Incan emperor's estate. The storehouses and terraces are spectacularly preserved.
Hotels in the Sacred Valley
The peaceful Sonesta Posada del Inca Yucay Hotel was our home for two nights in the Sacred Valley. Its setting among the mountains and beautiful architecture can't be beat.
Days 4 & 5: Machu Picchu
One day isn't enough to see Machu Picchu and, for many people, this is the most important stop in Peru, so we dedicated portions of two days to this magnificent site. In the morning of Day 4, we took Perurail to Aguas Calientes (Machu Picchu Pueblo) where we boarded the bus bound for the main archaeological site.
Machu Picchu itself is stunning and better than any photo you've ever seen of the ruins. After a quick break for lunch at the Sanctuary Lodge, we spent much of the late morning and afternoon wandering among the buildings. In the evening, we returned to Aguas Calientes to wander the town. Day 5 of our Peru vacation brought a similarly lovely adventure with another trip up to the ruins and several hours walking around before taking the train back to Cusco.
Hotels near Machu Picchu
The Hotel Hatun Inti Boutique Machupicchu was our base for exploring Machu Picchu. With jacuzzi tubs and views over the river, this hotel is top-notch.
Day 6: Cusco
Cusco was once the capital of the Incan Empire and receives a steady stream of millions of tourists each year for good reason. It is full of history, beautiful buildings, and good food. Every street feels like an opportunity to discover something new. Our walking tour of Cusco was one of the highlights of our Peru trip itinerary.
Hotels in Cusco
Close to restaurants and shops and with an amazing breakfast spread, Casa San Blas Cusco was our favorite place to stay in Peru. In the old center of Cusco, the hotel is quiet and has stunning views yet is close to everything.
Day 7: Cusco to Puno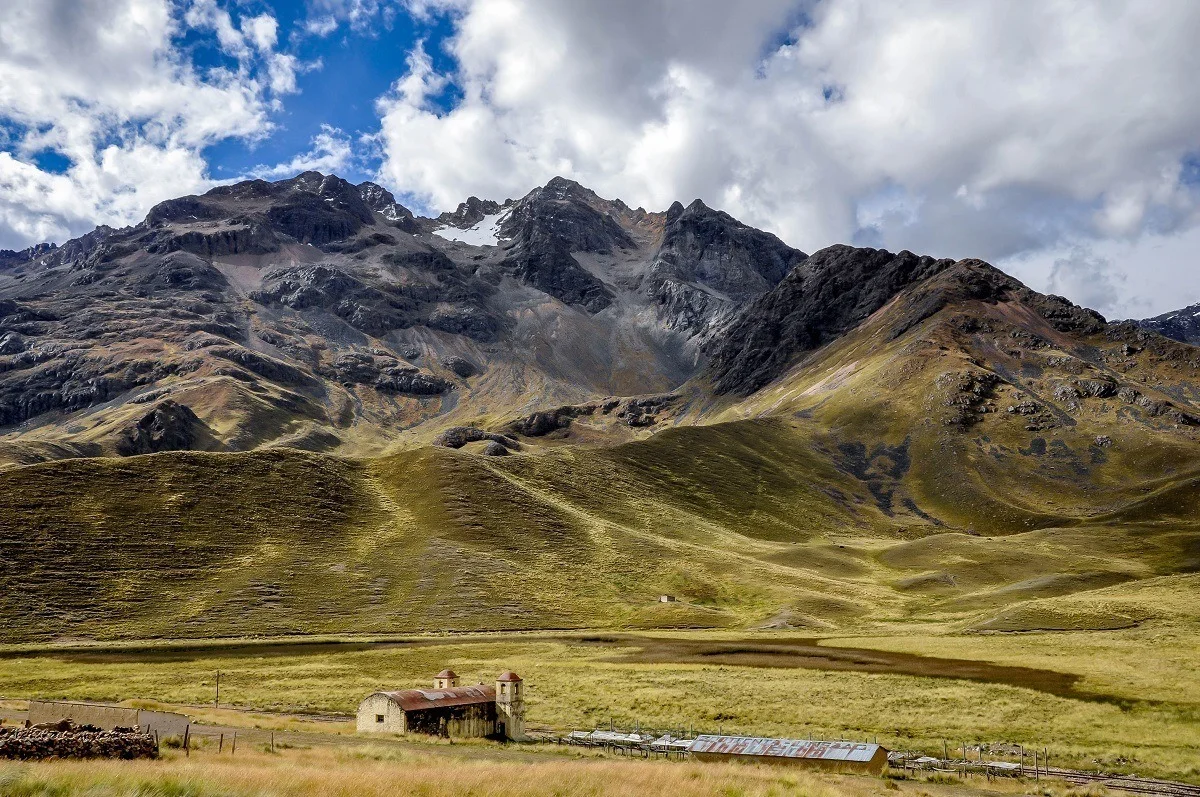 The seventh day of our Peru adventure brought a long drive south from Cusco to Puno, a town at the edge of Lake Titicaca. We stopped several times along the way at various ruins to break up the journey. Our stops included:
Archaeological park of Pikillaqta, a pre-Incan development of the Wari peoples
Church of San Pedro of Andahuaylillas, a 16th century church with what is considered the "Sistine Chapel of the Americas"
La Raya Pass, a mountain pass with amazing views
Archaeological site of Raqchi, which contains the remains of the massive Temple of Wiracocha as well as 200 stone storehouses
Pukara, a museum and 6000-year-old archaeological site
Day 8: Islands of Lake Titicaca
The next stop was Puno to visit Lake Titicaca, the highest navigable body of water in the world. More specifically, we were visiting the Uros islands and Taquile in this massive lake. From Puno, it was a 10-minute drive to the pier and an hour on the boat to the manmade islands of Uros. These unique islands are made from tightly interlaced reeds, but every step around the island is a bit squishy and damp, as you're well aware that you're in the middle of Lake Titicaca.
From Uros, we headed out across Lake Titicaca to Taquile, a nearby natural island. Our boat dropped us off on the south side and we climbed to the top, stopping for a traditional lunch along the way. We explored the town for a few hours before returning to Puno.
Hotels in Puno
Our base during our time in Puno was Hacienda Plaza de Armas. While not a luxurious property, it was clean, comfortable, and super-affordable.
Days 9 & 10: Visit Lima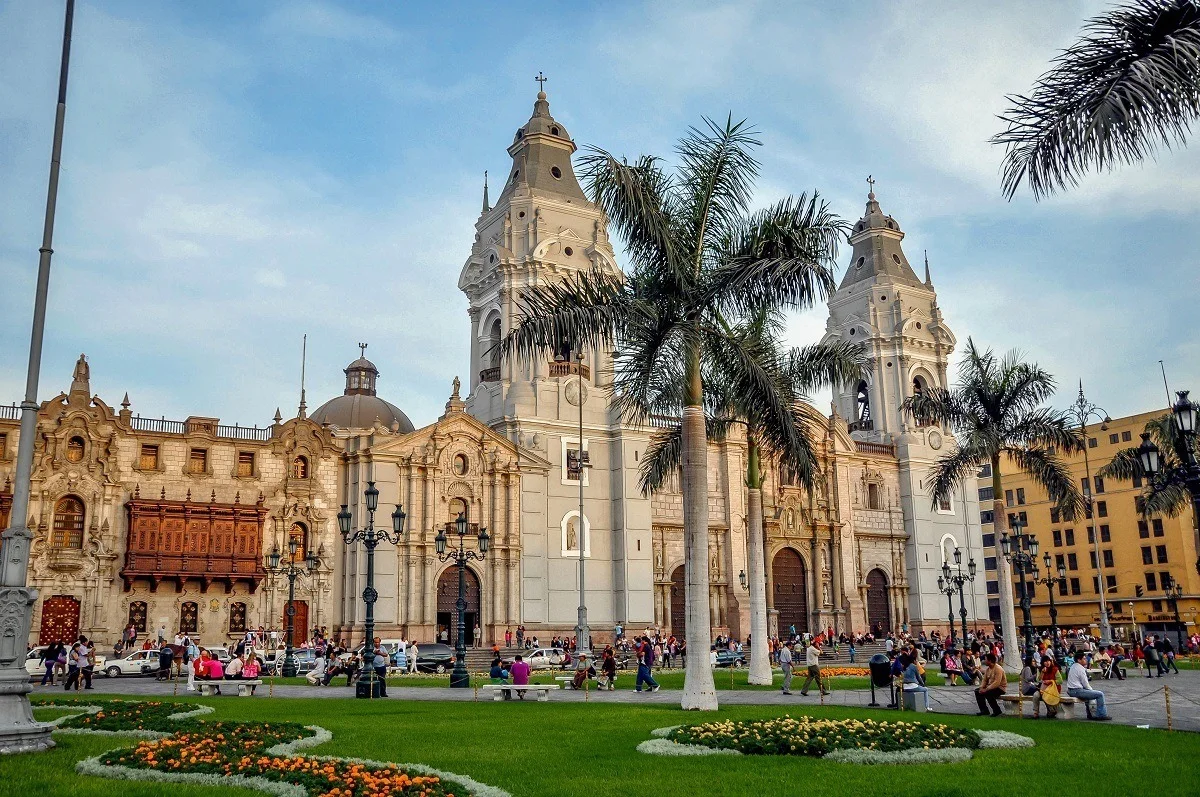 We had planned to spend nearly two full days wandering the beautiful city of Lima. Unfortunately, a bit of food poisoning put us behind schedule, but we still got to see plenty of the highlights of Lima. We wandered Plaza Mayor, visited the main square, and marveled at the catacombs of the Monastery of San Francisco. After some time strolling the malecon, it was time to board our late flight bound for the US after a great trip.
Hotels in Lima
The Miraflores district of Lima is the primary tourist district, featuring parks, beaches, and great restaurants. We stayed at the well-located Casa Andina Premium Miraflores.
Peru Travel Recommendations
Tour Operator: While we normally plan all of our trips independently, for our time in Peru we went with a specialist in the region, Kuoda Travel, which offers luxury private tours in Peru. There are also some great Peru tours with Intrepid Travel or find the right Peru tour for you.
Hotels: Peru has a staggeringly broad range of accommodation options. We recommend looking at Booking.com for a comprehensive selection of Peruvian lodging options.
Travel Insurance: Visiting Peru and Machu Picchu is a trip of a lifetime. Given the relative cost of 10 days in Peru, this would be one instance where we'd buy travel insurance. We bought our travel insurance from Travel Guard.
Booking through these sites may help support Travel Addicts and earns us a few pennies, at no additional cost to you.