Everyone here is just so darn happy. The women in their stonewashed jeans and scrunchies, the guys in their shocking greenish-yellow shirts and high-top sneakers. They've come in costume, and they're all talking about their favorite characters or most memorable moments. As the early summer sun shifts to warm up our squares of concrete, the giddiness is obvious.
Though now mostly in our 30s, our inner 12-year-old selves are squealing with joy in that way that only tweens can. Some of us have been waiting here for a while, all for the chance to step back into the early 90s sitcom Saved by the Bell at Chicago's new pop-up restaurant Saved by the Max.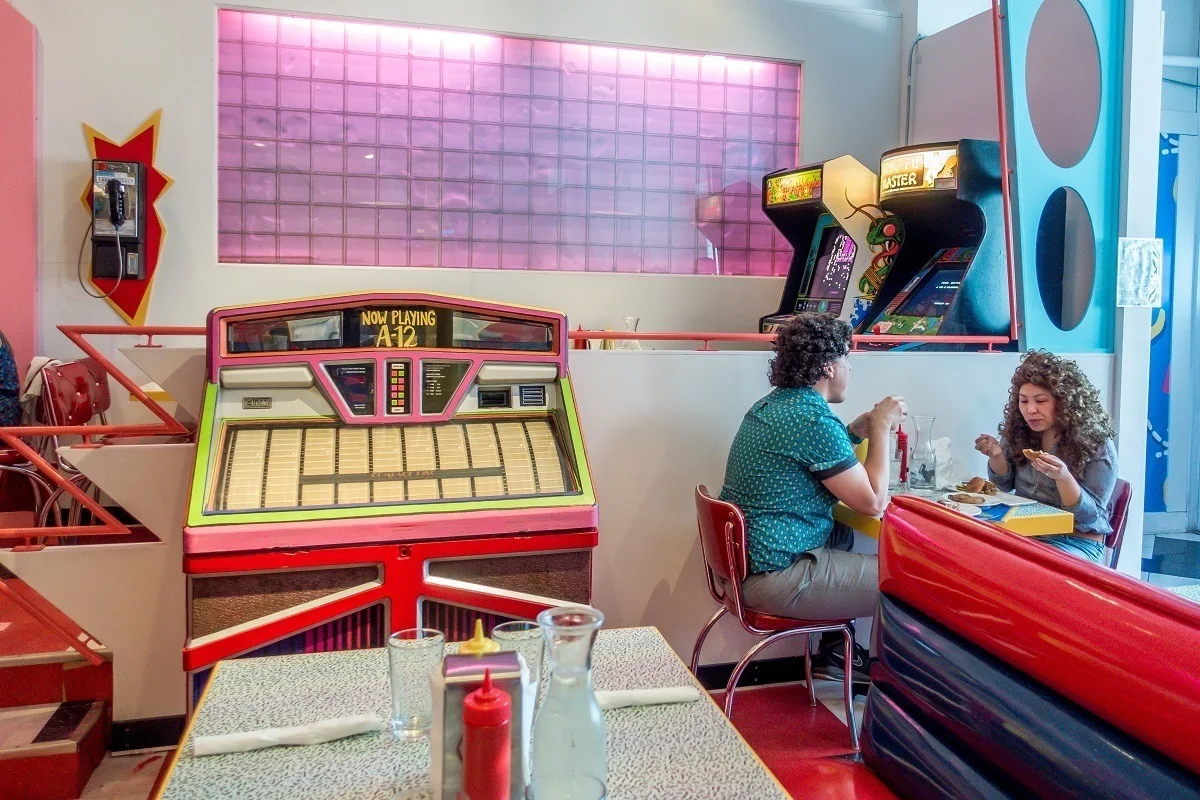 What to Expect at Saved by the Max
Modeled after the eatery The Max in the TV show, Saved by the Max recreates the super-neon, fun-spirited hang out of Zack, Kelly, Screech, and the rest of the Bayside High crew. Reservations for the restaurant's three-month stint are long-gone, but it's possible to relive a moment of TV history if you're willing to have a bit of patience.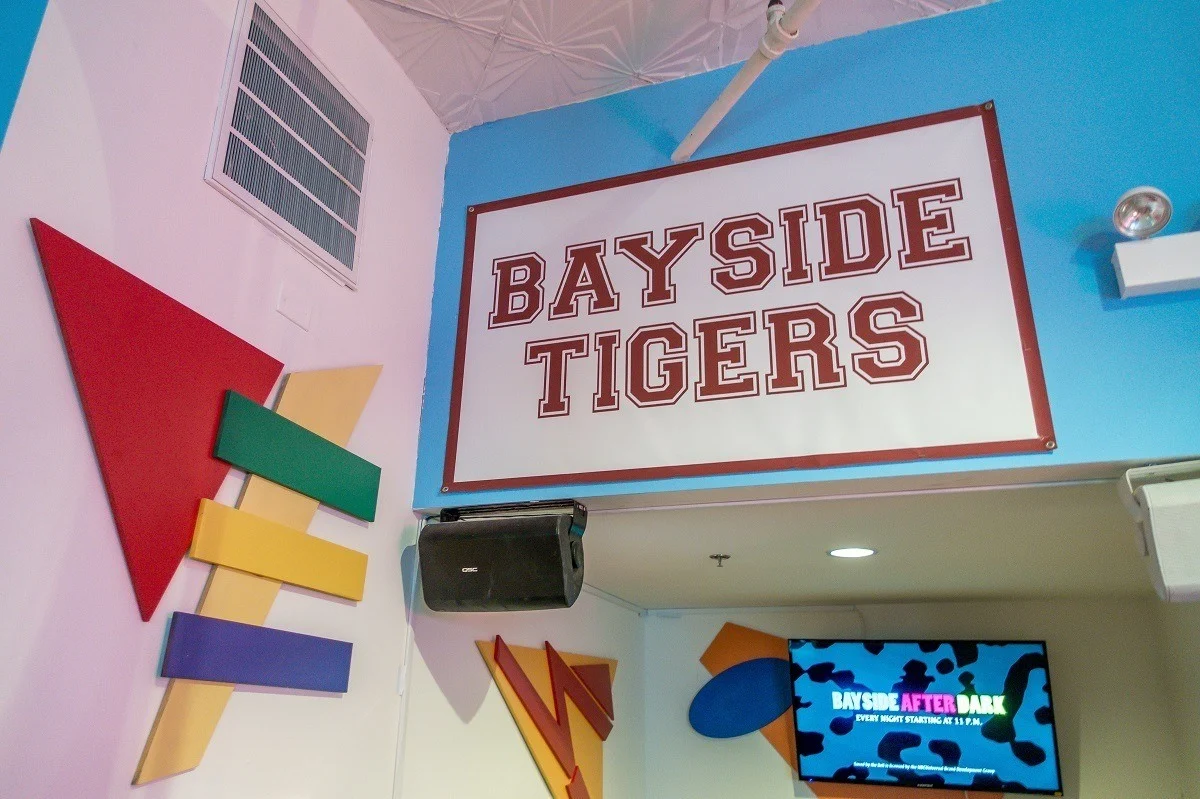 I showed up at Saved by the Max on day three—the first Friday this wildly popular place was open—fully expecting to find a long line only an hour before dinner service began. Instead, there were two friends just hanging out near the door.
It turned out that all the press coverage (plus the fact that it was 4pm on a workday) may have dissuaded some fans from joining in the walk-in line. Or maybe I was just lucky. Either way, my two new friends and I were pretty excited to see what was inside.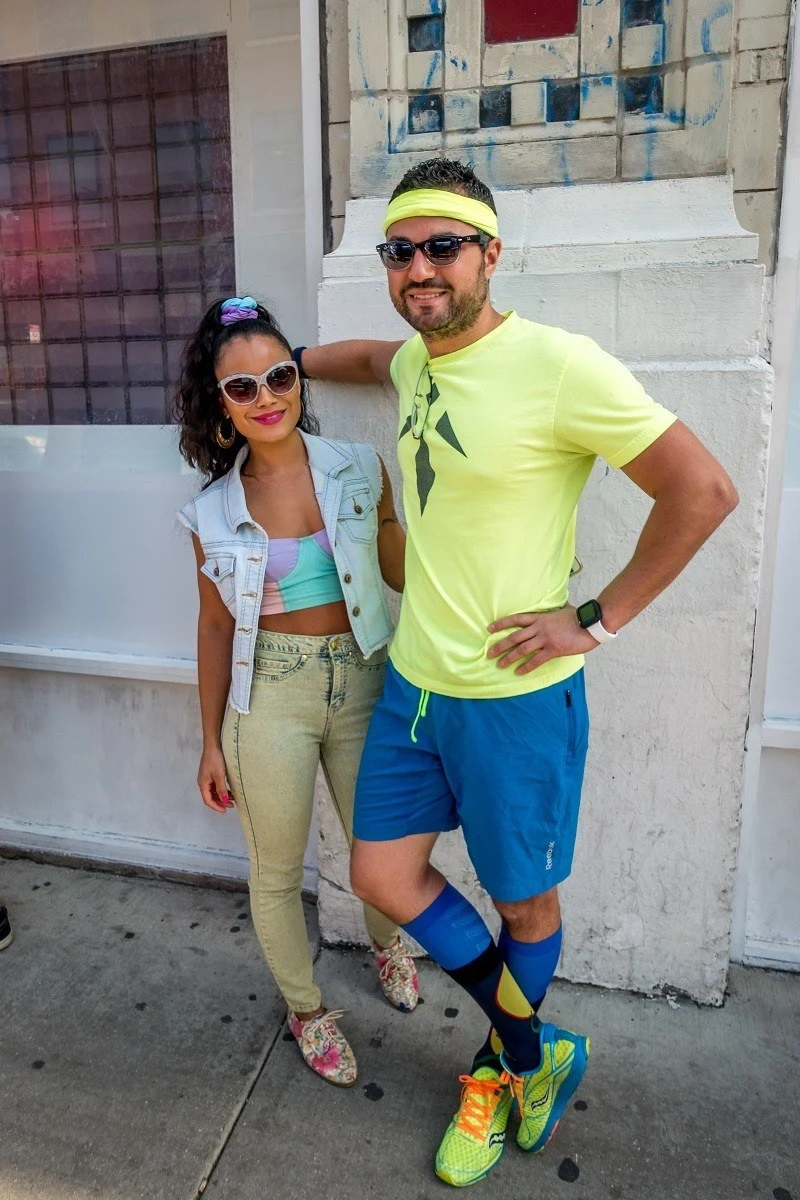 Over the next hour (dinner service begins at 5pm), we were joined by about 15 other nostalgic people, some fully decked out in their early-90s best. The conversation meandered from Zack and Kelly's wedding to obscure details about Saved by the Bell and its actors to anticipation of what the restaurant would be like. As 5pm arrived, the groups with the first reservations were allowed in. And only a few minutes later, it was my turn inside.
Once through the front door, I almost felt like I was on set as I encountered Kelly's locker, followed immediately by a graffiti wall featuring themes from the show. The interior of Saved by the Max is the dream of every kid who wanted to be on the wrestling team with Slater or a back-up member of The Zack Attack band.
From the throwback video games to the DJ booth to neon graphics on the wall, this place is Bayside come alive. But it's grown up, too.
The first clue you're not actually in high school anymore is the bar that stretches the length of one wall. You can get everything from Chicago's own Goose Island beer to classic cocktails with Saved by the Bell-themed names. My choice was a Mark Paul 75 (aka French 75).
Chicago takes its food seriously, and Saved by the Max does not disappoint on that front. Chef Brian Fisher, who recently departed a Michelin-star restaurant, now makes some phenomenal options named after the show's characters (of course).
My choice was Tori's Fried Chicken, a beer-battered Korean fried chicken on a roasted scallion waffle with spiced syrup. So many flavors and so much deliciousness. Other popular items include A.C. Sliders (pulled pork with Jameson BBQ sauce), Mac & Screech (macaroni and cheese), and a Preppy BLT. It's kitschy but fabulous.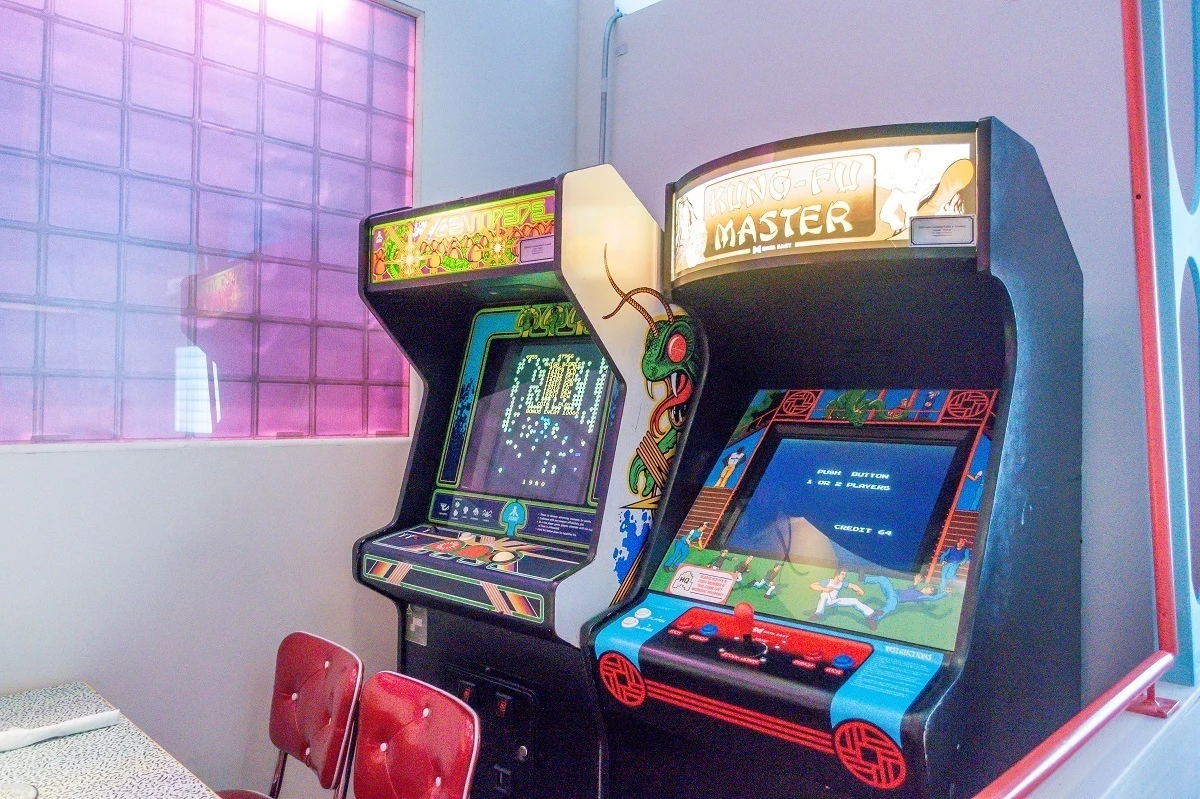 Between bites, customers inspect every aspect of Saved by the Max. They grin from ear to ear taking selfies in front of "The Max" sign. They gasp audibly at the promotional photos of the cast near the bathrooms. Everyone is so happy. And the servers are more than happy to take a quick photo (or 10) to preserve the experience for posterity.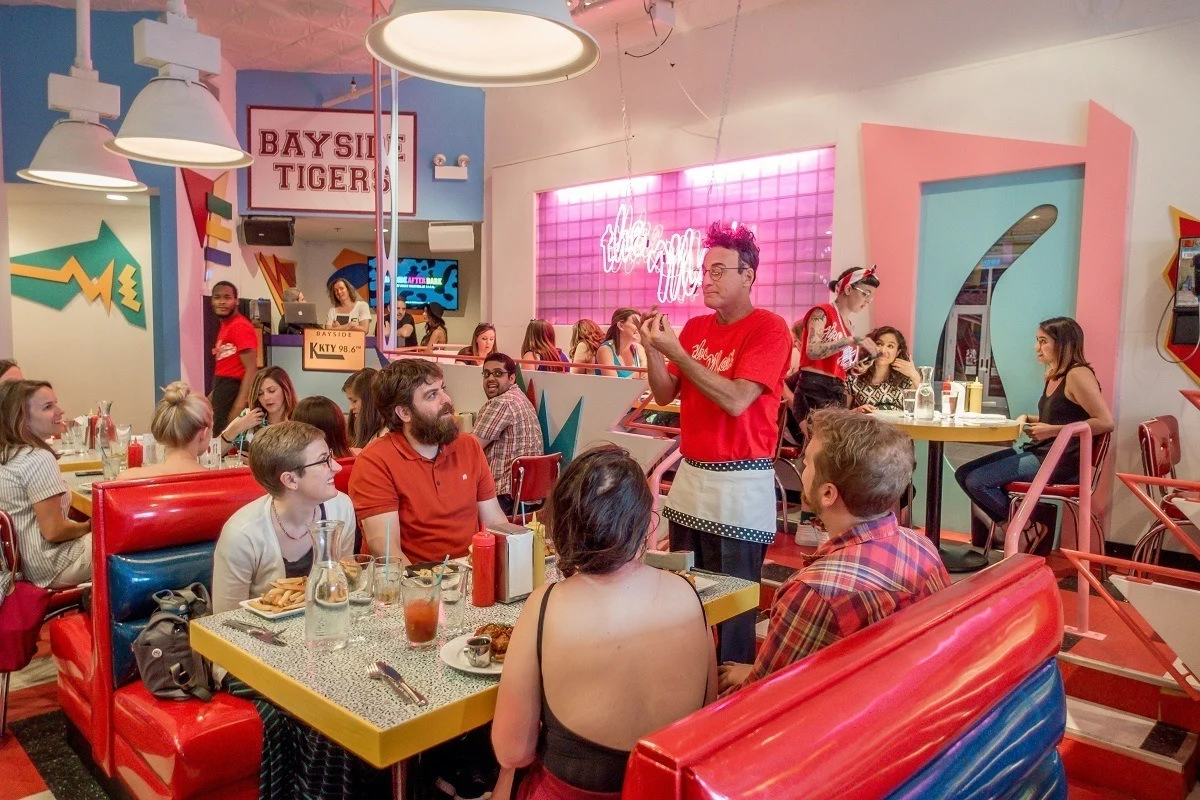 Visiting the Pop-Up Restaurant
Saved by the Max was open in Chicago from June 2016-May 2017. It was later open in West Hollywood, California, from May 2018-April 2019. In August 2020, a 5-day takeout pop-up event was held simultaneously in Los Angeles, Chicago, and New York. The next location has yet to be announced.
Laura Longwell is an award-winning travel blogger and photographer. Since founding Travel Addicts in 2008, she has written hundreds of articles that help over 3 million people a year get the most out of their travel. In that time, she has visited nearly 60 countries on 5 continents, often returning to favorite destinations over and over again. She has a deep love of history, uncovering unexpected attractions, and trying all the good food a place has to offer.
In addition to Travel Addicts, Laura runs a site about her hometown of Philadelphia—Guide to Philly—which chronicles unique things to do and places to see around southeastern Pennsylvania. Her travel tips and advice appear across the web.