In America, we don't usually think about having thousands of years of history. We don't have 5000-year-old tombs like the Irish do at Newgrange or 3000-year-old temples like the Egyptians at Abu Simbel. At best, we tend to think about our collective history on this continent as beginning around 1776 with the Declaration of Independence or maybe in the colonies of the 1600s (either as settlers or as enslaved people). But when we do that, we overlook so much about the people who lived on these lands for thousands of years before that. Or maybe it's just me. A recent trip to the Petroglyph National Monument in Albuquerque, New Mexico, reminded me how easy it is to forget the real history of the land.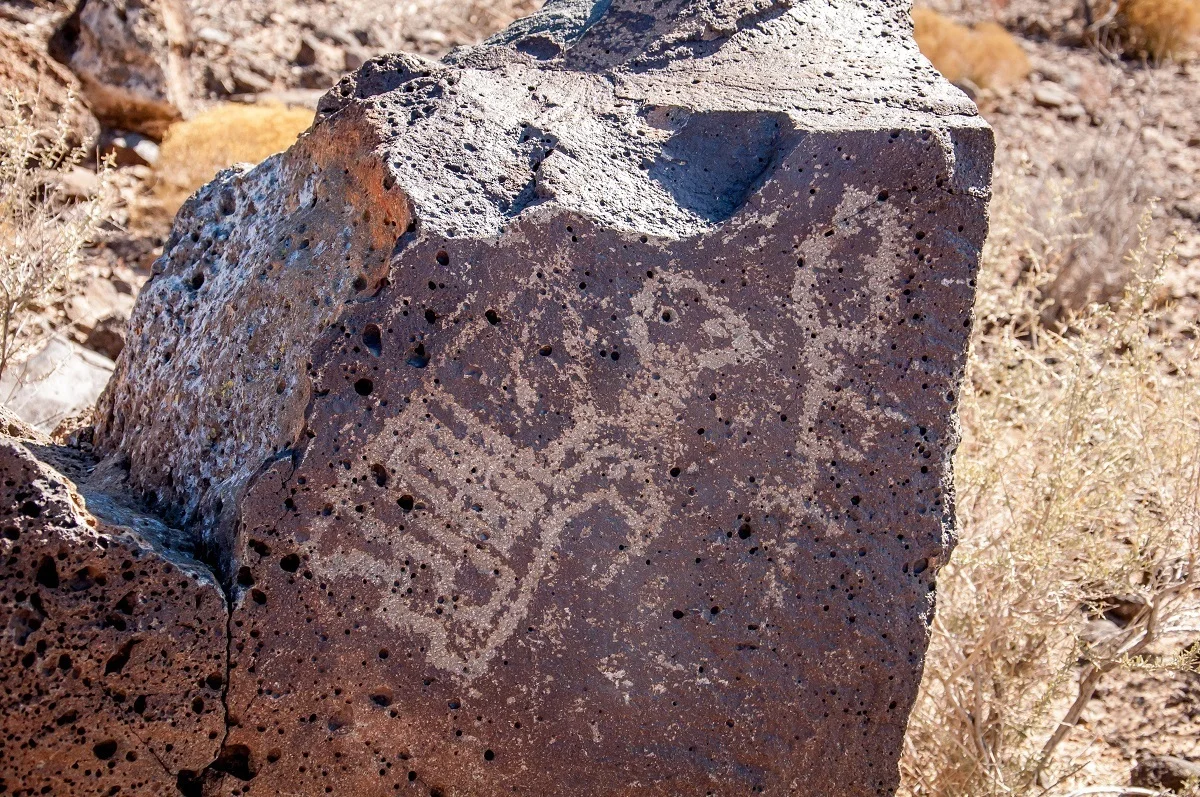 The Ancient Puebloans lived in the Four Corners region as far back as 12,000 years ago. Over time, they formed settlements and cultivated crops along the banks of the Rio Grande, establishing a new culture. Part of that culture and their style of self-expression is clearly visible today in the thousands of artworks.
The Monument occupies 11 square miles on three different sites along Albuquerque's West Mesa. The area is full of broken lava boulders, the result of eruptions 100,000 years ago. These dark rocks made the perfect surface for the more than 24,000 petroglyphs that can now be seen here. Chipping away at the dark lava exterior to the light-colored rock underneath, the Ancient Puebloans made most of these works from 1300 to 1650. The designs vary widely, from plants and animals to faces and abstract shapes.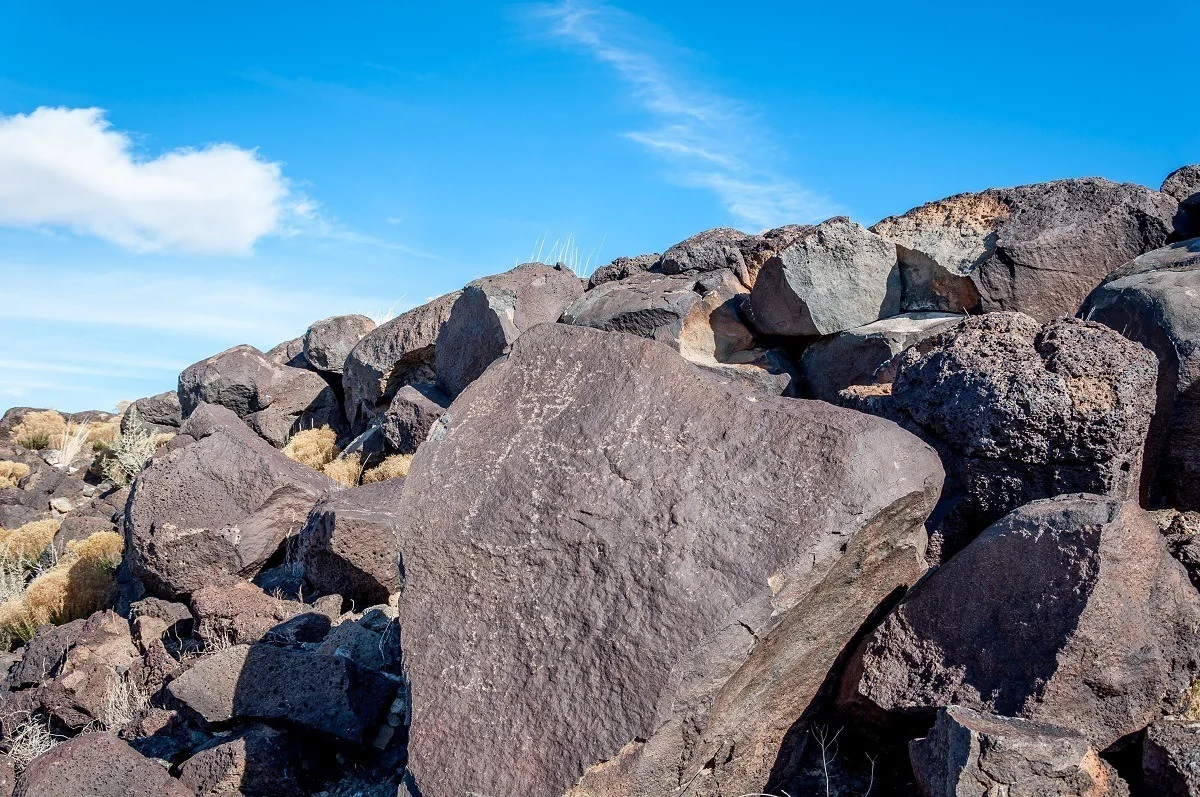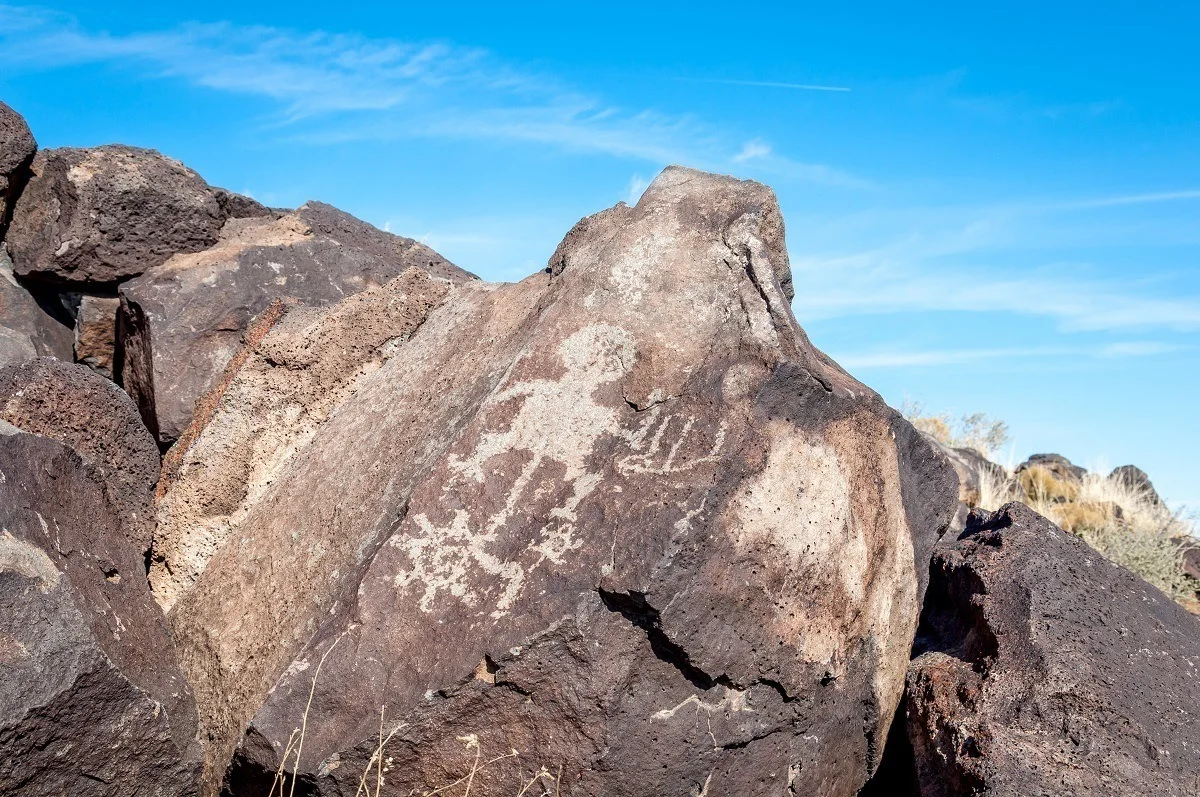 The Petroglyph National Monument is one of the largest collections of petroglyphs in North America. While these carvings are amazing to see, no one really knows what the images represent.
Different tribes can ascribe different meanings to the works, and the purpose could vary depending on the placement of the images. Some are also believed to be sacred, so the meanings would not likely be revealed if they were known by present-day Pueblos.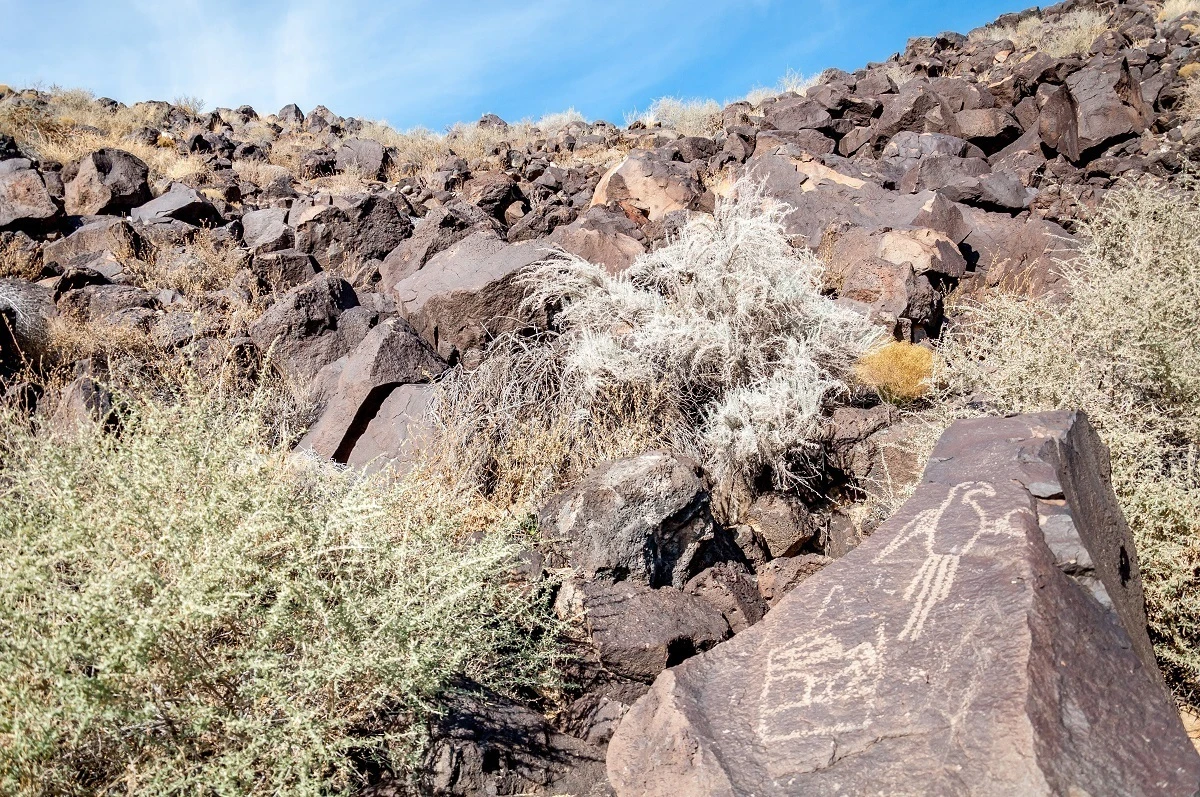 Although we can't understand today exactly why the petroglyphs came to be here or what the Ancient Puebloans were communicating, it doesn't diminish the spiritual and historical importance of the place. One brief look around the Petroglyph National Monument shows clearly that this was somewhere special, somewhere not to be forgotten.
Visiting the Petroglyph National Monument
Location: The visitors' center is located at: Latitude: 35.139 Longitude: -106.711. If you search for "Petroglyph National Monument," you will be directed to a local neighborhood or to the Monument's administrative office.
Hours: The Monument is open daily 8:00am-5:00pm, except for select holidays and in the case of severe winter weather
Sites: There are three distinct petroglyph sites–Rinconada Canyon, Boca Negra Canyon, and Piedras Marcadas Canyon. Begin your visit at the visitors' center for details, and consult the website for more information.
Cost: There is a $1 parking fee ($2 on weekends) at Boca Negra Canyon only
Laura Longwell is an award-winning travel blogger and photographer. Since founding Travel Addicts in 2008, she has written hundreds of articles that help over 3 million people a year get the most out of their travel. In that time, she has visited nearly 60 countries on 5 continents, often returning to favorite destinations over and over again. She has a deep love of history, uncovering unexpected attractions, and trying all the good food a place has to offer.
In addition to Travel Addicts, Laura runs a site about her hometown of Philadelphia—Guide to Philly—which chronicles unique things to do and places to see around southeastern Pennsylvania. Her travel tips and advice appear across the web.