For many travelers, Ecuador and the Galapagos is a trip of a lifetime! But it also poses a lot of challenges when trying to figure out what to pack. In many ways, visiting Ecuador is not one climate, it is three very different ones. Regardless of how you get there, one of your biggest decisions will be what to pack for Ecuador and the Galapagos.
Both mainland Ecuador and the Galapagos Islands straddle the Equator. That means 12 full hours of daylight year round. Theoretically, it also means enjoying the warm Galapagos Islands weather. However, Ecuador is not uniform in its geography and there is a lot of variation. The Galapagos Islands tend to be warm, but with a cooling ocean breeze. The Avenue of the Volcanoes can be downright cold depending on the time of year you go. And Quito, the highest capital city in the world, is surrounded by rugged mountains and has unpredictable weather systems. This makes packing for Ecuador a challenge.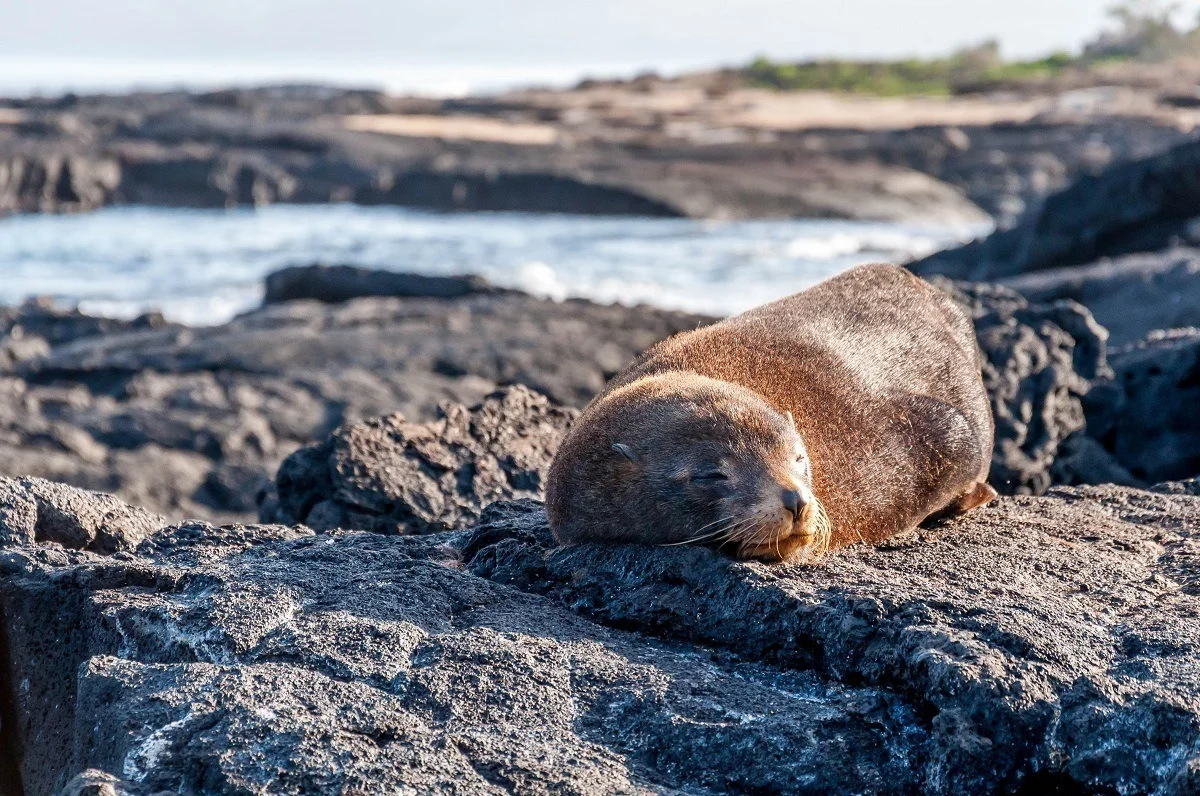 We went to Ecuador in March and were in the country for a full two weeks. To minimize packing unnecessary clothes, we had laundry done at our hotel in Quito at the half-way point in the trip.
Here is our definitive packing list for Ecuador for both women and men – everything you need to know to make your trip a success. We share what we packed, what we wish we'd packed but didn't, and what we probably should have left at home.
The Best Suitcase Type for Galapagos and Ecuador
One thing we learned on our trip, big, bulky luggage really won't do for Ecuador and the Galapagos. One of our top traveling to Ecuador tips is to invest in a really good travel bag, if you don't already have one.
The ideal bag will be narrower than a traditional bulky suitcase, have large wheels for rolling over uneven surfaces, as well as convertible straps to turn it into a backpack. Several years ago, we discovered the Osprey Sojourn and it has proven to be the perfect bag ever since. It is also the best suitcase type for the Galapagos.
The Best Item We Brought
Without question, the best item we brought on our trip to Ecuador and the Galapagos Islands were our Keen Sandals (women's | men's). On mainland Ecuador, they were ideal for exploring both cities and places with uneven terrain because they were cool, breathable, and had great support for all the walking, unlike a flip-flop or lighter sandal.
Our Keen's were absolutely essential for the Galapagos because we needed to disembark in both water and on dry land, and the terrain of the islands can be very tricky. They were perfect for water, dried quickly, and were easy to walk in whether we were on sand, a lava field, or anything in between.
What to Pack for Ecuador for Women
What to Pack for Ecuador for Men
Camera Gear and Bags for Ecuador and the Galapagos
Snorkel Gear to Pack for the Galapagos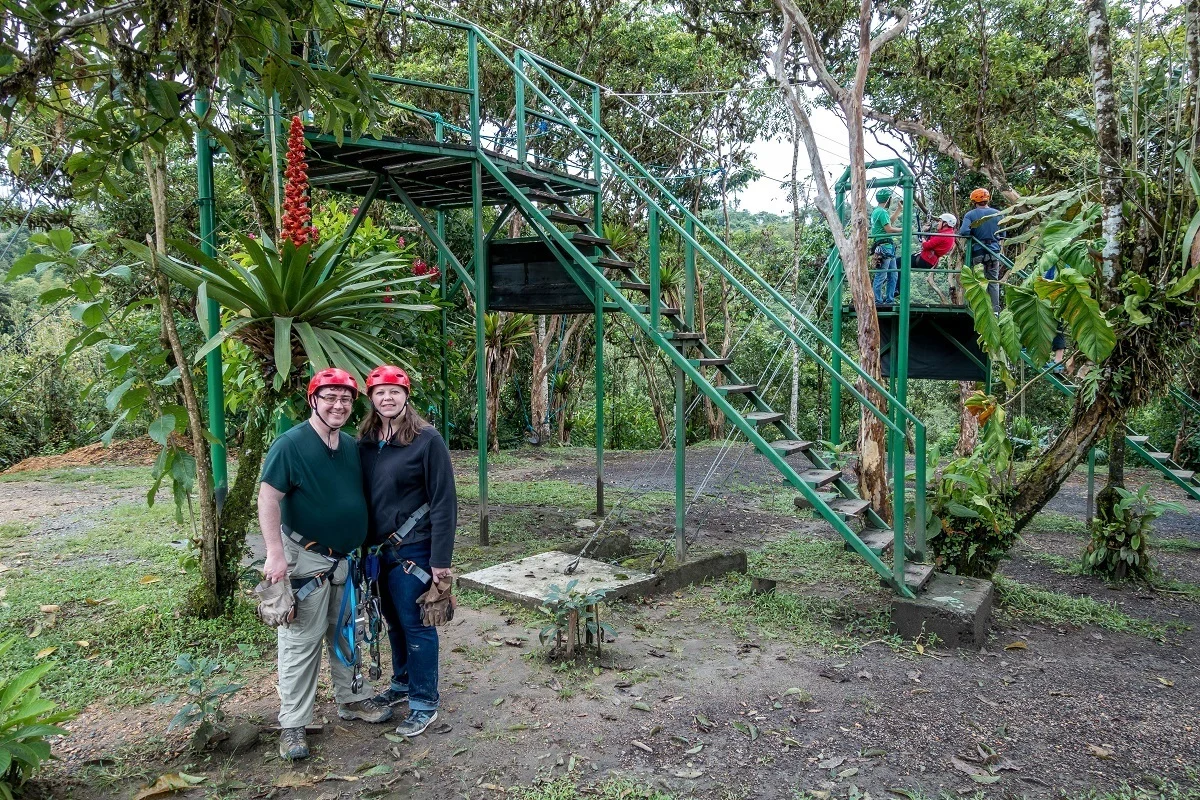 Toiletries and Other Essentials
Finally, regardless of what you bring, be sure to check our packing tips for stress-free travel.
Have you been on a similar trip? What was essential for you on your Ecuador and Galapagos packing list?
Lance Longwell is a travel writer and photographer who has published Travel Addicts since 2008, making it one of the oldest travel blogs. He is a life-long traveler, having visited all 50 of the United States by the time he graduated high school. Lance has continued his adventures by visiting 70 countries on 5 continents – all in search of the world's perfect sausage. He's a passionate foodie and enjoys hot springs and cultural oddities. When he's not traveling (or writing about travel), you'll find him photographing his hometown of Philadelphia.