Getting ready for an international trip is always exciting. There is so much great food to eat, so many interesting people to meet, and so many new things to see and experience. Even if you've traveled abroad before, the lead up to the trip is usually filled with fun anticipation. But it's a time for planning, too, to make sure your trip goes as smoothly as it can. This international travel checklist will help ensure that you are as prepared as possible for your vacation.
International Travel Checklist
Check passport
The first thing on the trip checklist is your passport. You're not going anywhere without it.
If this is your first time traveling internationally and you don't have a passport yet, apply as soon as possible. If you already have a passport, check the expiration date. Many countries require that your passport be valid for six months beyond your stay, so think about renewing yours if your trip is cutting it close to the deadline.
Luckily, it's easy to renew your passport, but allow at least a month. Also consider the number of empty pages in your passport. Some countries' visas take up a full page and require you to have several completely blank pages.
Know visa requirements
A critical item on the international travel checklist is to check visa requirements well before your trip, possibly even before you book. Some countries require visas to enter the country depending on the origin of your passport.
US citizens can check the State Department website for details on the requirements of all countries. Americans can go many places without needing a visa, and some visas like Turkey and Egypt are easy to acquire at the airport. Getting visas to other countries such as China or Russia may require significant time and effort on the part of the traveler. Know about the documents needed to travel abroad ahead of time and plan accordingly.
Consider travel insurance
If your existing insurance doesn't cover you and your possessions overseas or there's a chance your plans may change, consider travel insurance. From health insurance to trip cancellation, there are different types of travel insurance policies that have varying coverage and prices to meet your needs. Travel insurance may not always be necessary, but it's generally better to be protected.
Get required immunizations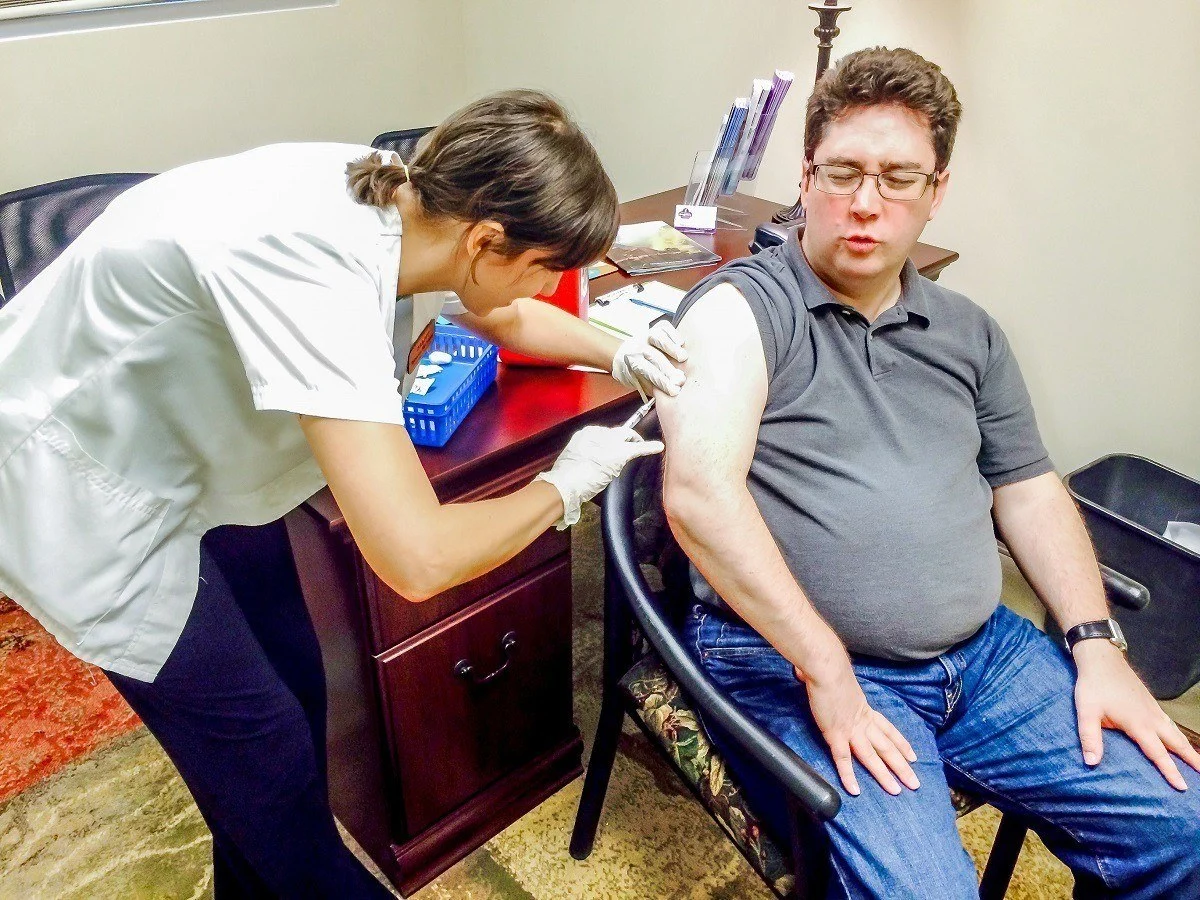 Another important item in your checklist for international travel is vaccines. Depending on where you're traveling, you may need to get travel immunizations–either booster shots for vaccines you've already received or new immunizations altogether.
The CDC travel website has a list of countries and their required and recommended immunizations. It's also a good idea to go to a pharmacy or clinic that specializes in travel vaccines because they can help you uncover potential issues you may not be aware of. For instance, on our visit to South Africa and Zambia, we didn't think we needed the yellow fever vaccine because it wasn't required when traveling from the US to either country. Our travel pharmacist realized that it was required when traveling between Zambia and South Africa, though, which we would be doing. We didn't think to check that on our own and could have found ourselves in trouble.
Depending on your insurance, certain immunizations may or may not be covered, so you'll have to make your own decisions about what risks you're willing to take. We tend to err on the side of caution because who wants to get sick and have their vacation ruined? Also, be aware that some vaccines are administered in a series over a period of time, so plan ahead. It's one of the most important things to do before traveling abroad.
Check your dates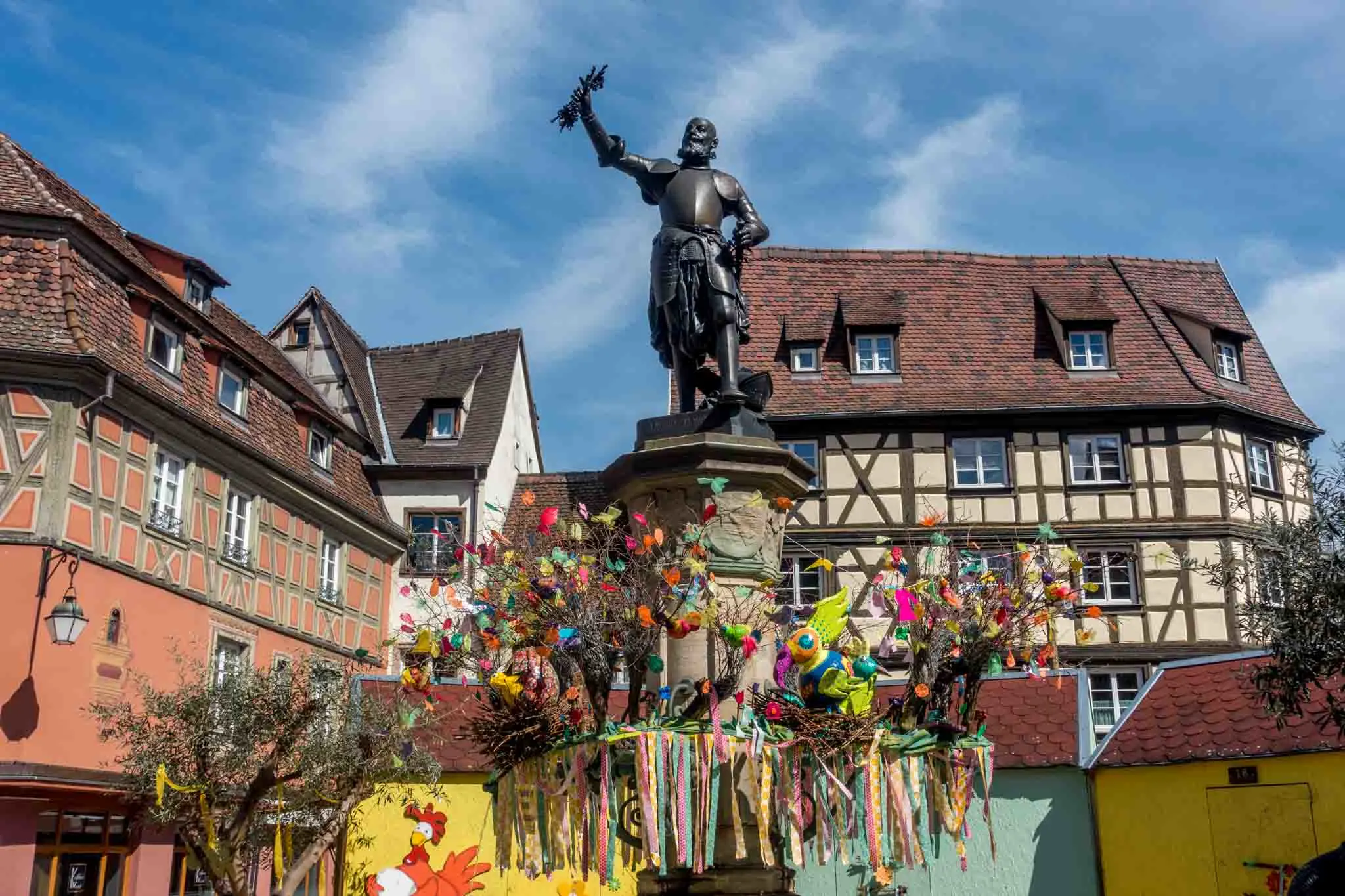 Ideally, when you book your travel, you'll have a chance to research any holidays or other big events happening in your destination. If that wasn't possible, now is a great time to check. It's always good to know when your trip may overlap with holidays in your destination. That way you can manage potential transportation delays or the closure of certain attractions. This is particularly important if you have limited time in a destination and certain attractions on your must-see list.
Make reservations
Planning ahead is almost always a good idea, especially if you're traveling in peak season. Make reservations for accommodations, major attractions, popular restaurants, and anything else you have your heart set on. Also add printing copies of your reservations, confirmations, and tickets to your travel abroad checklist. It will make your life much easier when you get to your destination, especially if you've paid for something up-front.
Take care of medical needs
Hopefully you've already checked whether you need travel immunizations, but that's not the only healthcare consideration before traveling out of the country. If you take regular medication, make sure you have enough for your trip. If you wear contacts or prescription glasses, it will probably be helpful to have an extra set.
Get an International Driving Permit
Getting out to explore on our own time and route is one of our favorite things about travel. But being prepared is important. If you'll be renting a car, add getting an International Drivers Permit (IDP) to your vacation checklist.
An IDP–along with your valid US driver's license–may be helpful in some places but required in others. Recognized in more than 150 countries, the IDP provides important information from your driver's license in 11 different languages. Luckily, it's easy to get. Complete a brief application that you can find at AAA.com. The application requires a photocopy of your valid U.S. driver's license, about $20 U.S. dollars, and two original passport-type photos.
For more information on getting an International Driving Permit and tips to take the stress out of driving abroad, check out our ebook, The Essential Guide to Driving Abroad.
Notify credit card companies
Contact your credit card companies (and debit card, if needed) to let them know where you'll be traveling and when. This is also a good time to ask any questions about international fees or emergency contact numbers.
It's also a good idea to have a PIN number for your credit cards. While chip credit cards are just becoming the norm in the US, they are standard in Europe and almost all transactions require a PIN.
Know how to access local currency
In addition to credit cards, it's always good to have some local currency on hand. There are a few options–you can order some from your bank several weeks in advance or you can exchange money at the airport (they usually have terrible exchange rates). The route we take is just as we would at home–visit a cash machine when we need to.
Copy important documents
We include this tip in almost all of our articles about things to do before traveling internationally because it's that important. Having copies of your boarding pass and passport could make your life a lot easier.
A hard copy boarding pass helps tremendously if you get upgraded at the gate or run into an issue like a cancelled flight. If you lose your passport while traveling, having a copy of it will make getting a replacement a tiny bit easier. Color copies of the first pages with your personal information and photo are the important ones. If you are traveling as a couple, it is good idea for each of you to carry copies of both passports, just in case.
Doublecheck your cell phone plan
If you don't have an international cell phone plan or an unlocked phone, now may be a good time to consider making a change so you don't get hit with huge fees. We can attest to the importance of this from personal experience. If you plan to use your US smartphone in Europe and you don't have international coverage, you essentially have four options:
Use your phone only when you have access to wifi and keep the cellular function turned off so you don't accidentally incur high data charges
Contact your provider to enable an international plan
"Unlock" your phone so that you can use local SIM cards – this process is particularly easy if your 2-year plan has expired
Rent a personal hotspot to give you access any time or anywhere you need it–we use ROAMING MAN and wrote in-depth about our experience with it
Do your research
We're super type-A planners, so lots of research goes into our trips. It includes a combination of blogs, information from tourism boards, and guide books. Rick Steves guide books are our favorite because he provides great logistical information and Frommer's guide books, which usually include nicer restaurants and recommendations for things like shopping, spas, and more high-end experiences that Rick Steves may not. It may also be a good idea to download any apps that you may want to access, such as translators, maps, and public transportation schedules.
Verify airline carry-on and luggage restrictions
Rules are always changing, so check out the Transportation Security Administration's website for a list of what you can bring on the plane and for the latest security measures. Also make sure you know your airline's luggage rules both for checked bags and carry-ons so you don't get stuck with unexpected extra fees.
Download entertainment
There are few more unpleasant surprises than finding that your long-haul flight doesn't have entertainment or that your TV is broken. To avoid hours of staring at the seat in front of you, add downloading entertainment before you leave home to your checklist for traveling.
Amazon Prime users can save movies and TV shows to their devices before their flights, and Spotify allows paying users to easily download music (Try Prime free for 30 days). You can also buy movies or shows to download via iTunes. To make sure you can binge watch as much as you want, don't forget a portable backup charger so you have plenty of battery life.
Check the weather for your destination
This might seem obvious, but it's easy to overlook — always check the weather for your destination. Make note of both the high and low temperatures as well as precipitation so you can be prepared.
Pack smart
Packing isn't usually one of the most fun parts of the travel process, but it's one of the most important. Travel as light as you can, roll your clothes, and don't forget your eye mask, earplugs, and noise cancelling headphones. For more of our hard-learned packing advice check out our packing tips article and our suggestions for vacation essentials to have in your carry-on.
Do you have any additions for the international travel checklist?