Mizen Head is not a place where you end up accidentally. The narrow roads and confusing layout almost prompt you to turn around before reaching the destination. But despite the challenges, we pressed on…seemingly to the end of the Earth.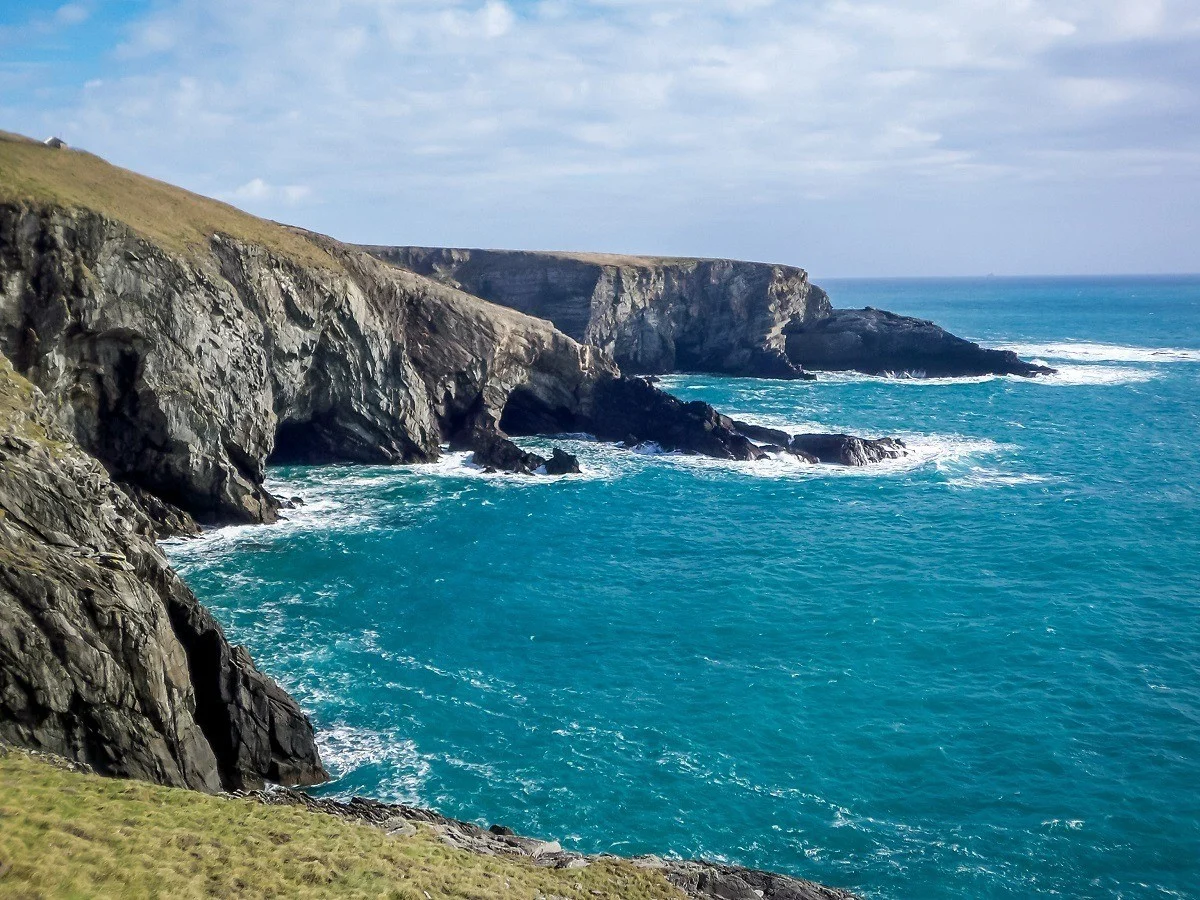 While Mizen Head may not truly be the end of the Earth, it is clearly the end to this part of Ireland. Located just off Ireland's Wild Atlantic Way, this place is remote.
This is the most south-westerly point of the Emerald Isle. From here, the peninsula juts out into the Atlantic Ocean like a serrated knife. The currents from the west and the south coasts meet, making waves that crash and spray against the magnificent, steep cliffs.
The drama of the coast here is matched by few other places we've seen in the world. With deep ravines and spectacular rocky outcroppings, the power of nature here—both the land and the sea—is mesmerizing.
The tip of the Mizen Head peninsula is almost an island. To reach it, you cross the arched suspension bridge that hovers over a deep blue swath of ocean. If you have any issues with heights, this would not be the time to look down (although the view is stunning).
Once on the other side of the gorge, you can walk the narrow path to the old signal station, the weather station, and the lighthouse. Exhibits here feature an extensive map collection, boat displays, and the radio room used for communication between the land and the passing ships.
You can sense the solitude of the light keeper's quarters out on the point. Seemingly far from everywhere, it's easy to imagine the isolation of a man alone with the whipping wind, pounding waves, and the light to steer the boats away from this rough shore.
Just outside the lighthouse windows is a panoramic view that will take your breath away. As the layers of blue sea melt into the sky, you can see dolphins jumping against the horizon and seals with the pups seeking the protected area of the inlets. This area is also one of the best places to see minke, fin, and humpback whales.
Visiting Mizen Head
Location of Mizen Head
The Harbour Road, Goleen, West Cork
Hours of Operation
Hours vary by season but are generally 11am-4pm on weekends; doublecheck the website since hours can change frequently.
Cost of Admission
Adult Mizen Head admission is €7.50, and admission for children under age 14 is €4.50.