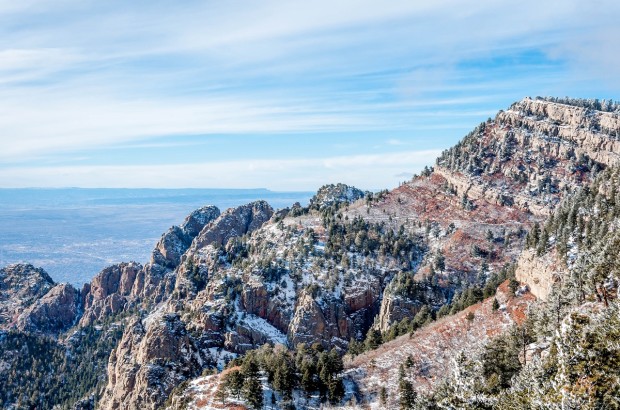 Sleepy Albuquerque isn't high on many travelers' lists, but it should be. Often overlooked in favor of neighboring Denver or artsy Santa Fe, Albuquerque provides a unique gateway into southwestern culture. There are many fun things to do in Albuquerque and it makes a great weekend getaway.
Check current hotel prices in Albuquerque here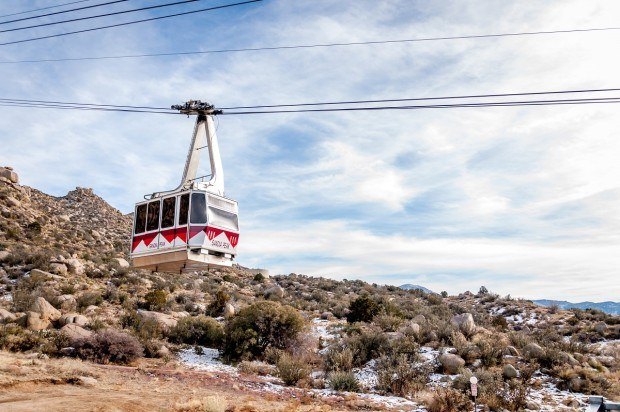 Fly up Sandia Peak Tramway
The city of Albuquerque is nestled at the bottom of the Sandia Mountains, which are just to the east of the city. Riding the Sandia Peak Tramway to the top of the mountain offers views of a third of the state of New Mexico. The tramway has one of the longest spans in the world and is only supported by two towers.
From the summit, visitors can go hiking in the summer and skiing in the winter. As someone who doesn't do well with heights, the trip up the mountain wasn't nearly as terrifying as some of the other tram rides we've taken in the world.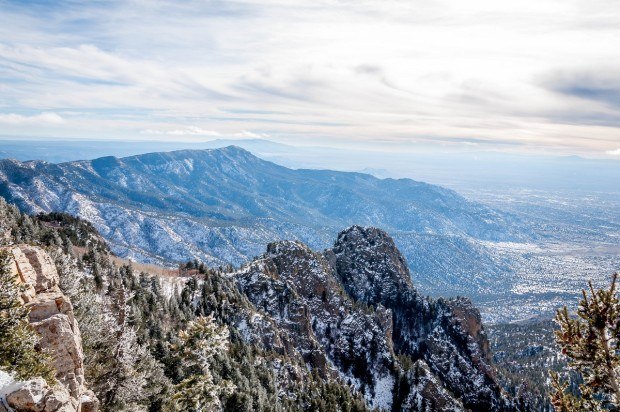 Relax in Nob Hill
Just east of the University of New Mexico along Central Avenue/Route 66 is a strip of restaurants, bars, and nightclubs called Nob Hill. This is where folks in Albuquerque come out to party, visit a club, or grab dinner. Nob Hill feels like a hipster paradise, but it's really a great melting pot as people from different social circles mix and enjoy life.
Visit Stores and Galleries in Old Town
Albuquerque's Old Town neighborhood dates by to the Spanish colonial period and was founded in 1706. These days, Old Town Albuquerque is filled with restaurants and southwest art galleries. The highlight is the San Felipe de Neri Chruch dating from 1793, which dominates the square.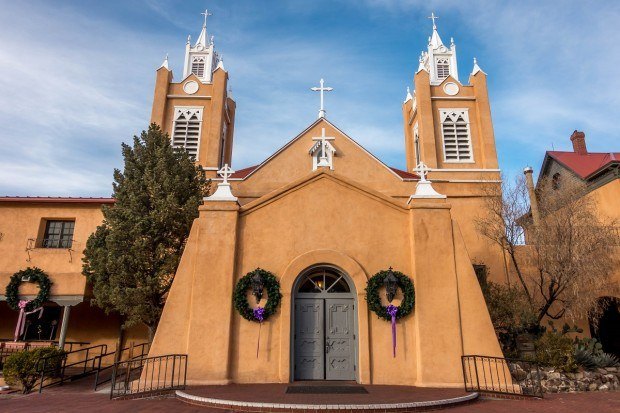 Explore the Petroglyph National Monument
The West Mesa forms the edge of the Rio Grande River valley. Along the mesa's rim, over 24,000 Native American petroglyph carvings created by the Pueblo tribe are visible. Created in 1990, the Petroglyph National Monument protects these cultural treasures. We enjoyed spending a morning hiking along the valley and up the mesa to see these ancient carvings. A visit here is one of the most unique things to do in Albuquerque.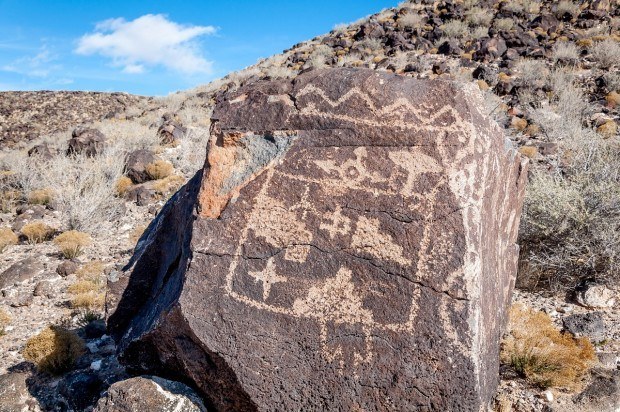 Sip at D.H. Lescombes Winery & Bistro
New Mexico isn't exactly known as a wine destination, but it actually shares a lot of characteristics as the Mediterranean wine regions. Near Deming, New Mexico, the D.H. Lescombes/St. Clair Winery has a sprawling 180-acre complex of vines. The winery has opened a tasting room and restaurant in Albuquerque that is a few blocks from Old Town. D.H. Lescombes is a must-visit in Albuquerque.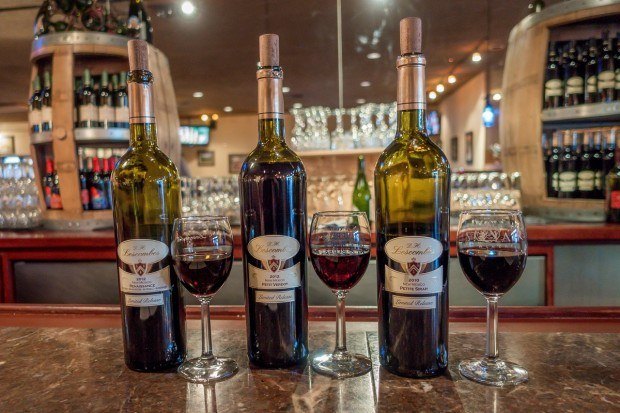 Imbibe at the Hotel Andaluz
The Spanish-inspired Hotel Andaluz was originally built by Conrad Hilton and was one of the most expensive hotels built. The Hotel Andaluz lobby is a thing of beauty where alcoves surround a large central fountain. Having cocktails in the hotel lobby is a top Albuquerque experience.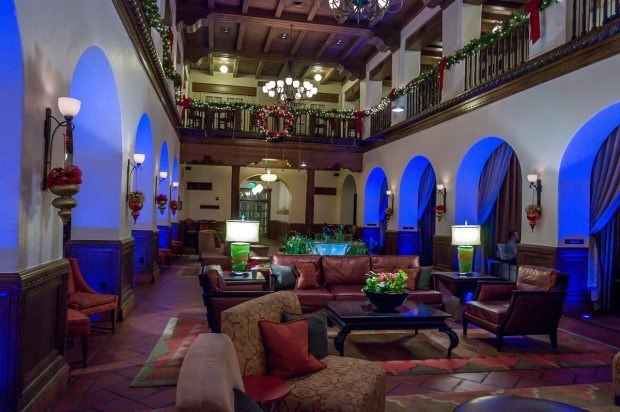 Breakfast at Frontier Restaurant
The Frontier Restaurant has been an icon in Albuquerque for over 40 years. Frontier is a diner across the street from the university and serves all manner of New Mexican cuisine: green chile cheeseburgers, enchiladas with red and green chile sauce, and massive cinnamon rolls. Frontier is an Albuquerque institution! Make sure a visit here is on your list of things to do in Albuquerque.
Breaking Bad Tour
Breaking Bad was the highest rated TV show of all time. The show, which was set and filmed in Albuquerque, aired from 2008-2013. Fans of the show can take a tour of Breaking Bad film sites while riding in an authentic motor home. Alternately, they can explore on their own.

Note: Some links may be affiliate links, which means Travel Addicts may earn a few pennies if you buy something, at no additional cost to you.