For many travelers, some of the most important keepsakes they will take home from their travels are their photographs. In this age of ubiquitous digital cameras and smart phones, every aspect of a trip is captured. Yet most of those photos aren't great. However, by keeping just a couple of travel photography tips in mind, even the most amateur of photographer can capture great images.
15 Travel Photography Tips
It's Not the Gear
Great travel photos can be captured on almost any kind of camera. One of the best photos we ever took (and ultimately sold) was a quick snapshot on an iPhone. It just captured the right moment. While we frequently use our high-end DSLR, you don't need professional gear to take great shots. Sure it helps, but you can improve not matter what camera you are on.
Know Your Equipment
However, regardless of what kind of camera you're using, you need to know how it operates. The time for learning is not in the middle of the trip! You should know your camera's settings before you ever board a plane. Each type of location is often different.
We recommend taking your camera with you around your hometown and taking pictures. Take pictures inside at a store or restaurant and then go to a local park. These shots will help you learn how to use your camera's settings. This is probably the most important travel photo tip on the list.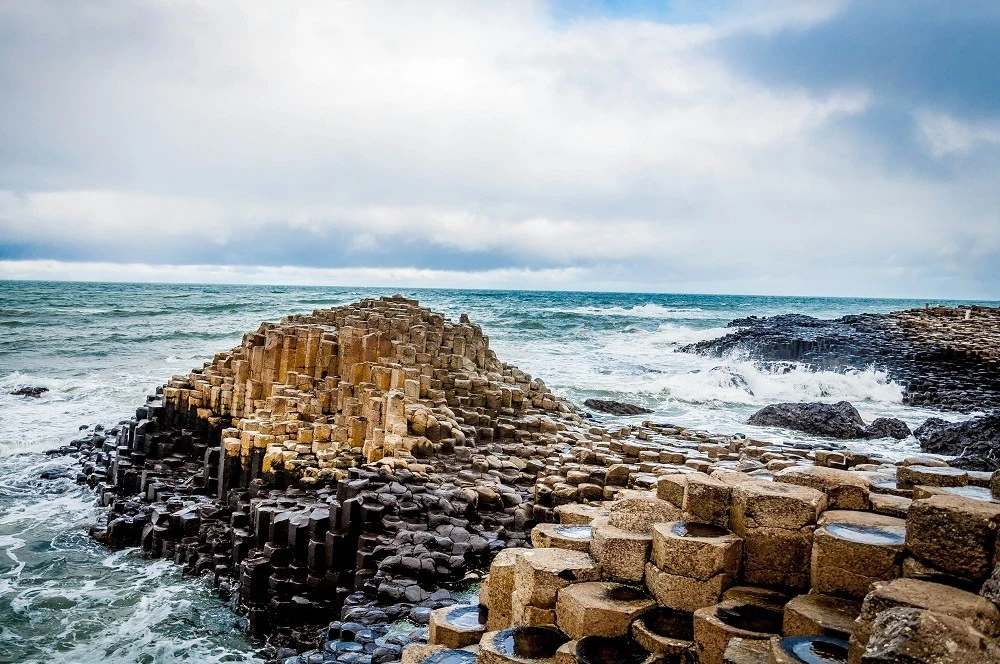 Capture the Candid Moments
Staged or posed photos in front of the Great Pyramids or on the beach are fine for your scrapbook, but they don't represent what you actually experienced. The real memories come from those unstaged, candid photos. So, snap those candid moments. A lot of them won't turn out, but the ones that do are usually spectacular.
Think of the Caption
We are both writers and photographers. For us, it is sometimes helpful to think of photos in terms of words. What is the caption of this photo? The reason for this is that we want our photos to add to the story of what we experience. A photo can be a static image, but it can also be a compelling narrative. If you think about the great iconic photos, they all tell a story.
Focus on Contrasts and Colors
You can improve your photos by focusing on adding color and contrast. This doesn't mean staging a photo, but rather how you frame them. Including vibrant colors to the foreground or background, or even how you frame a shot can improve your photography a lot. Likewise, contrasting subject matter or playing with textures will make images that pop!
Get Off the Beaten Path
There is a lot to be said for getting off the beaten path. In a lot of cities, the main streets are rather boring. Turning up side streets, you'll come into contact the daily routine of its inhabitants. It is precisely these slice-of-life shots that will create memorable photography.
Morning vs. Afternoon Light
If you read any other travel photography tips, you'll hear the mantra of "morning light!" It's true that soft morning light is beautiful and facilitates taking stunning photos. However, we're night owls. Getting up at 4:30am to take photos isn't going to happen very often. We've found that late afternoon light can sometimes be just as good. It's OK to sleep in and not let your photography take control of your life.
Look for Angles
We've all seen the photo of the Eiffel Tower taken from the Trocodaro a million times. It's certainly the clearest view of the Tower. But exploring the neighborhoods around the Eiffel Tower can yield unexpected vantage points. Look for those angles – shooting up at something, or down. Don't stick the Coliseum in Rome in the middle of the frame. Play with it.
Rule of Thirds
This is as technical as we're going to get. If you divide your field of view into nine boxes, you can take better pictures. Shift your horizon so it is not in the middle of the frame, instead, put it at the top or the bottom. Put your focus on the left or the right – or both.
Be Patient
We're not the most patient of people. However, sometimes you see a picture you want and you need to wait for it. While in Provence, Laura waited for over 30 minutes to take a picture of a street without cars. And it's an amazing image. Sometimes you need to have the patience to wait for people to move, the clouds to clear or something to happen. Sometimes it is worth waiting for the perfect picture.
Work on Stability
This isn't about drinking and photography, it's actually about stability. If you want to truly epic photos, sometimes you need a tripod. If you're working with a DSLR, you might need a heavier tripod (we use the MeFoto Q1). If you have a point and shoot, a light aluminum one might help. We don't always use the tripod (it's a lot to carry around), but for epic shots, it's sometimes necessary.
Every Photo Gets Photoshopped
In the world of photography, it is called "post-processing." But nearly every photo gets some amount of post-processing (we use Adobe Lightroom). Sometimes it's cropping the image, applying a filter, adjusting the colors, or something else. This doesn't make the pictures artificial, but it's clearly not what the camera captured. Post-processing can bridge the gap between what our mind remembers of an experience and what the camera sees.
Learn by Loving
You can always improve your photography. Learn by looking critically at the photos you love. Analyze the shots. What is it that you like? The composition? The color? The subject matter? And then try to replicate what you love in your own photography.
Practicing These Travel Photography Tips Makes Perfect
Just like anything, the more you do it, the better you get. So grab that camera, get out there and take some pictures! Learn from your mistakes. The more you do it, the better you get.
Have Fun
This is a hobby, it's meant to be fun. If you're getting overwhelmed with all of the gear and the confusing buttons, sometimes it's OK to just put the camera back in automatic and relax. Travel photograph should be fun!
Did we miss something? What are your travel photography tips?
---