Every stop in the Galapagos Islands is different than the last. On Fernandina Island, iguanas rule the roost, piled atop each other in the sun and moving for no man, no matter how close you get. Genovesa Island is the home of the brilliant blue-footed boobies and the frigate birds whose inflated pouches precede them. Other islands are covered in ancient lava flows and dotted with cacti—the only plants that can survive the rough conditions outside the rainy season—or are ringed with gritty beaches where the sea lions relax. And that's just what's on the land. The sea is a whole different menagerie.
The variety of things to experience, animals to mesmerize us, and new landscapes to explore made us drink in every moment of our week visiting the Galapagos Islands, and these photos will show you why.
Galapagos Photos
The landscapes have been carved over millennia.
Creatures like the sally lightfoot crabs dominate people's attention…
until a baby blue-footed booby comes along.
See: The 28 Most Unique Galapagos Animals
"Survival of the fittest" becomes abundantly clear
in a place where the land shows traces of everything that came before.
Some new friends want to swim with you.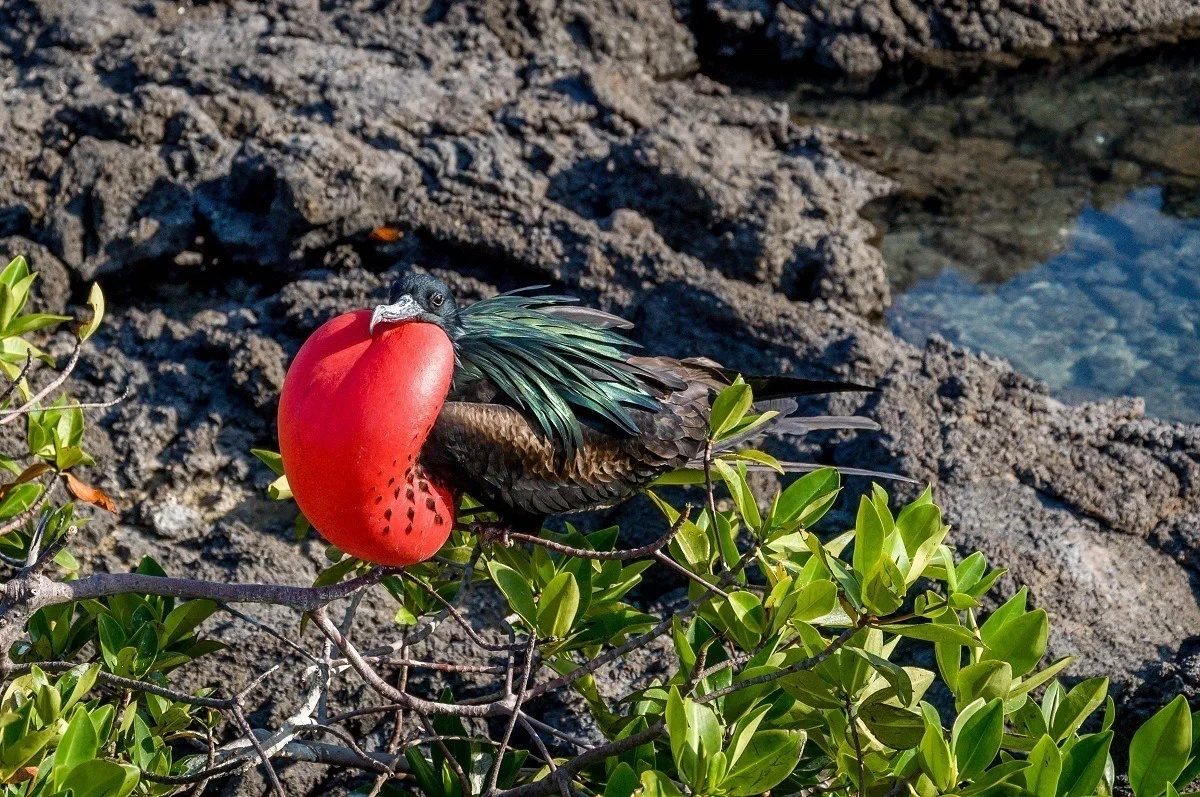 But others just want to show off.
The sea and the sky meet in one of the most amazing places on earth.
Read: Choosing the Best Galapagos Itinerary
In the Galapagos, the sunsets seem a little more peaceful.
Whether you're above ground or under the water,
the animals are equally spectacular.
See: What to Pack for Ecuador and the Galapagos
Evidence of human destruction is limited to a few islands.
But humans help to preserve the animals' future, too.
Either way, it's clear that we're just guests here.
We get to experience the volcanoes.
We get to explore the oceans.
Read: How to Select a Galapagos Cruise Boat
We get to hang out with the red-footed boobies.
Everyone loves the sun.
Everything is majestic.
And nature dwarfs people at every turn.
Laura Longwell is an award-winning travel blogger and photographer. Since founding Travel Addicts in 2008, she has written hundreds of articles that help over 3 million people a year get the most out of their travel. In that time, she has visited nearly 60 countries on 5 continents, often returning to favorite destinations over and over again. She has a deep love of history, uncovering unexpected attractions, and trying all the good food a place has to offer.
In addition to Travel Addicts, Laura runs a site about her hometown of Philadelphia—Guide to Philly—which chronicles unique things to do and places to see around southeastern Pennsylvania. Her travel tips and advice appear across the web.