Brightly-colored vegetables spill forth from the stands. Cheese makers offer tastes of their most recent experiments alongside the varieties they've carefully perfected for 20 years. The aroma of roasted chicken drifts through the air while locals arrive for their daily baguettes. A vendor helps a customer choose the perfect scarf to take home. The ambiance at weekly markets–particularly at a Provence market–is addicting. There is more than one reason why I planned my trip to the South of France around market days.
The markets are usually set up in the early morning and open for business around 8am; most close by noon or 1pm. Some set ups are as simple as a card table while others include refrigerated trucks or full rotisseries.
While the booths and merchandise are different, you can typically expect that vendors at a Provence market speak enough English to take your order, likely only accept cash, and would love to give you a sample of whatever delicious thing they're offering.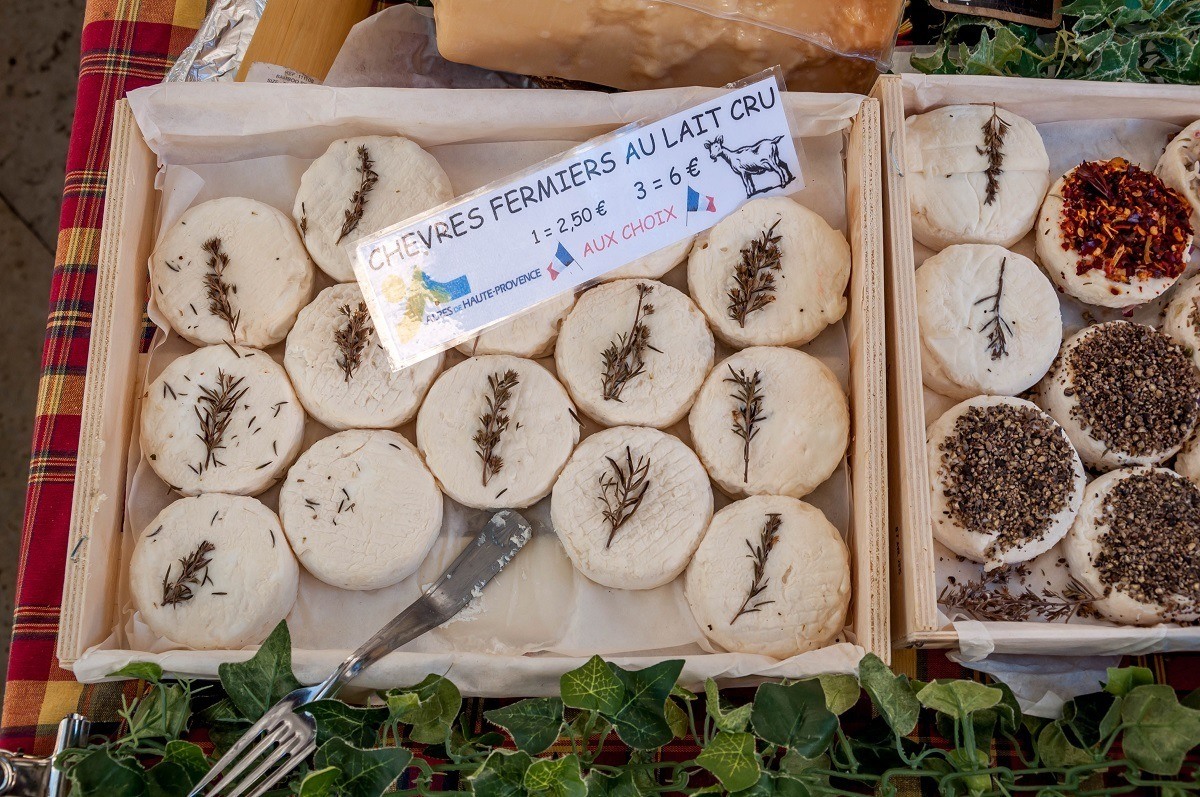 Indoors or outdoors, most French markets offer the best selection of local, seasonal fruit and vegetables. Meat and especially fish are at the peak of freshness or perfectly cured, depending on what you're looking for. The selection of bread, olives, tapenade, honey, cheese, herbs, spices, and oils is the best around. The markets are an ideal place to pick up picnic supplies or, if you're feeling ambitious like I was, you can try a cooking project.
Some (mostly outdoor) markets also offer Provencal fabrics, straw baskets, clothing, and other household items. Many of the sellers and producers have been doing this for years and their loyal local customers rely on them for the quality or their goods and their expertise.
Here's a look at the seven very different markets I experienced in Provence.
The twisted lanes in Aix lead to squares that host some of the best markets of Provence many days of the week.
If you visit Aix-en-Provence on a Tuesday, Thursday, or Saturday, you can have your pick from anything in the farmer's market, the flower market, the antiques market, the fruit and vegetable market, or the textiles market. It's an embarrassment of riches. Needless to say, my day trip to Aix was on a Tuesday in order to see as much as possible. This is undoubtedly one of the best towns in Provence for market lovers.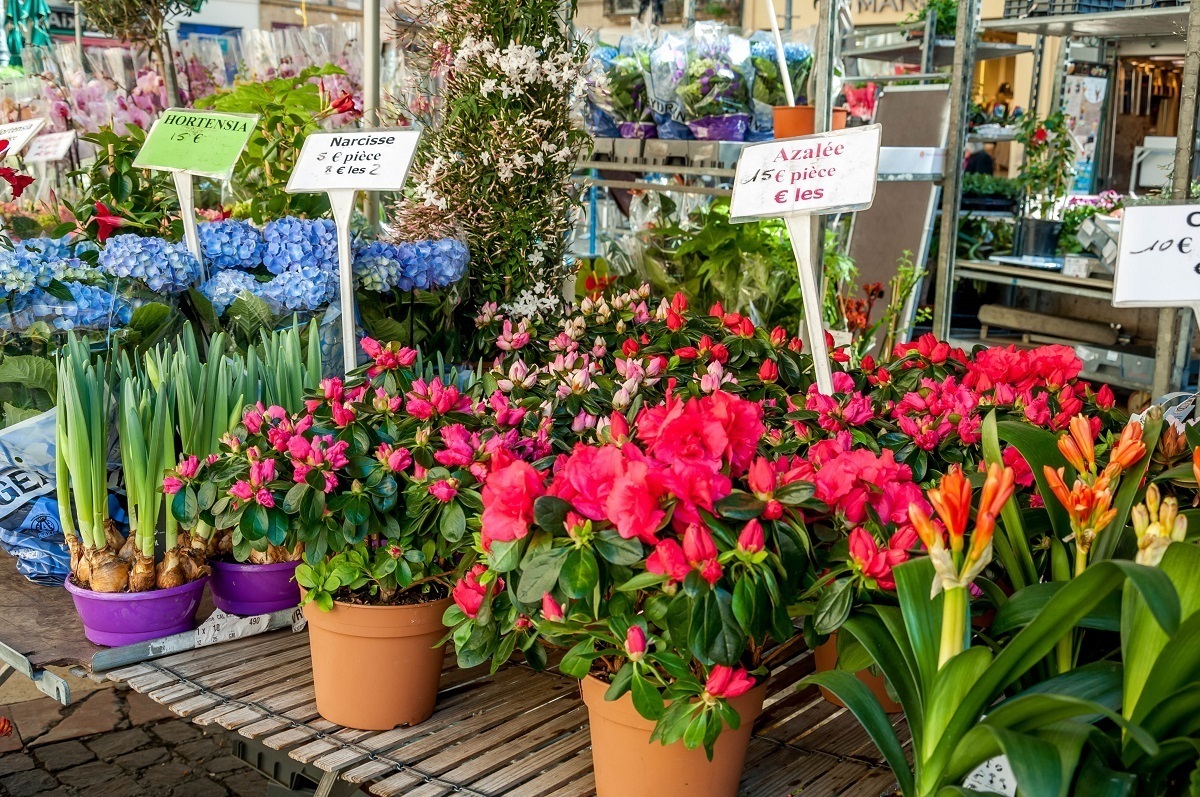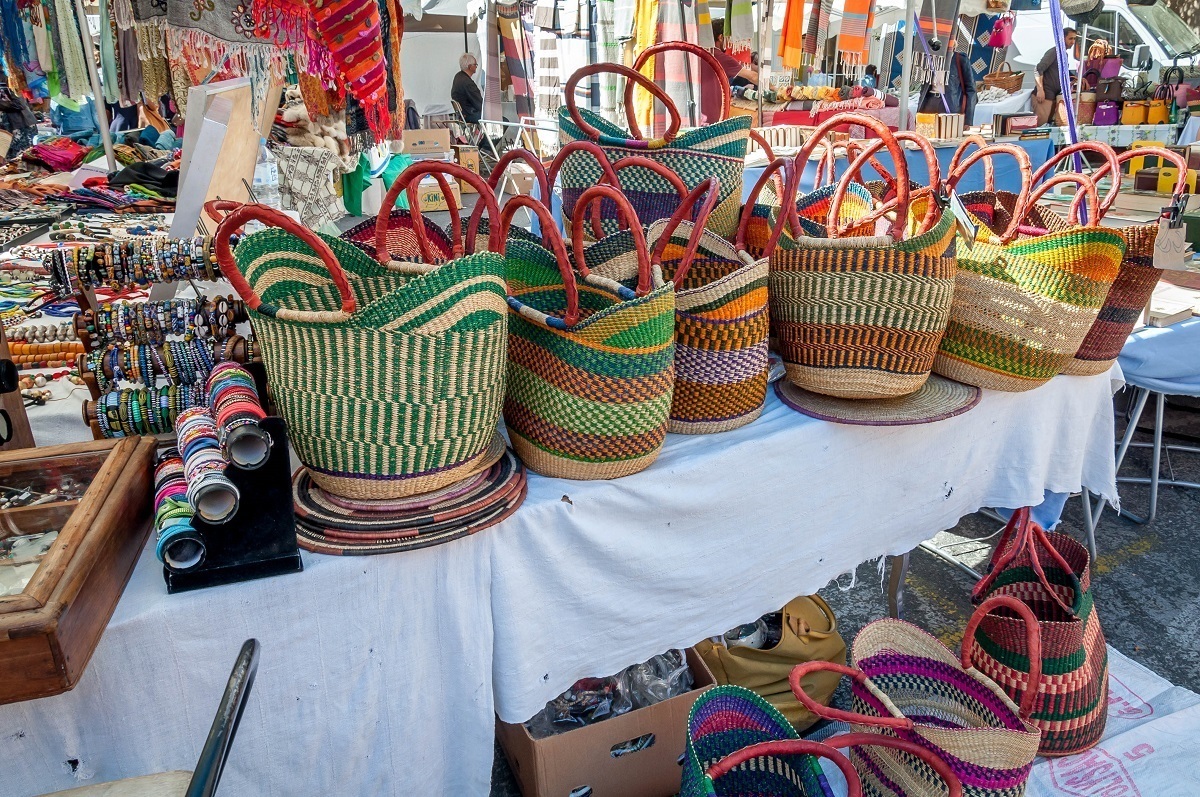 The Nimes market is an unremarkable looking modern building that doesn't really prompt one to come inside. But once you are inside, the place bustles with energy as locals buy specialties such as brandade de morue (pureed salt cod and olive oil) or green olives. As with the other markets, there is also plenty of meat and vegetables on offer.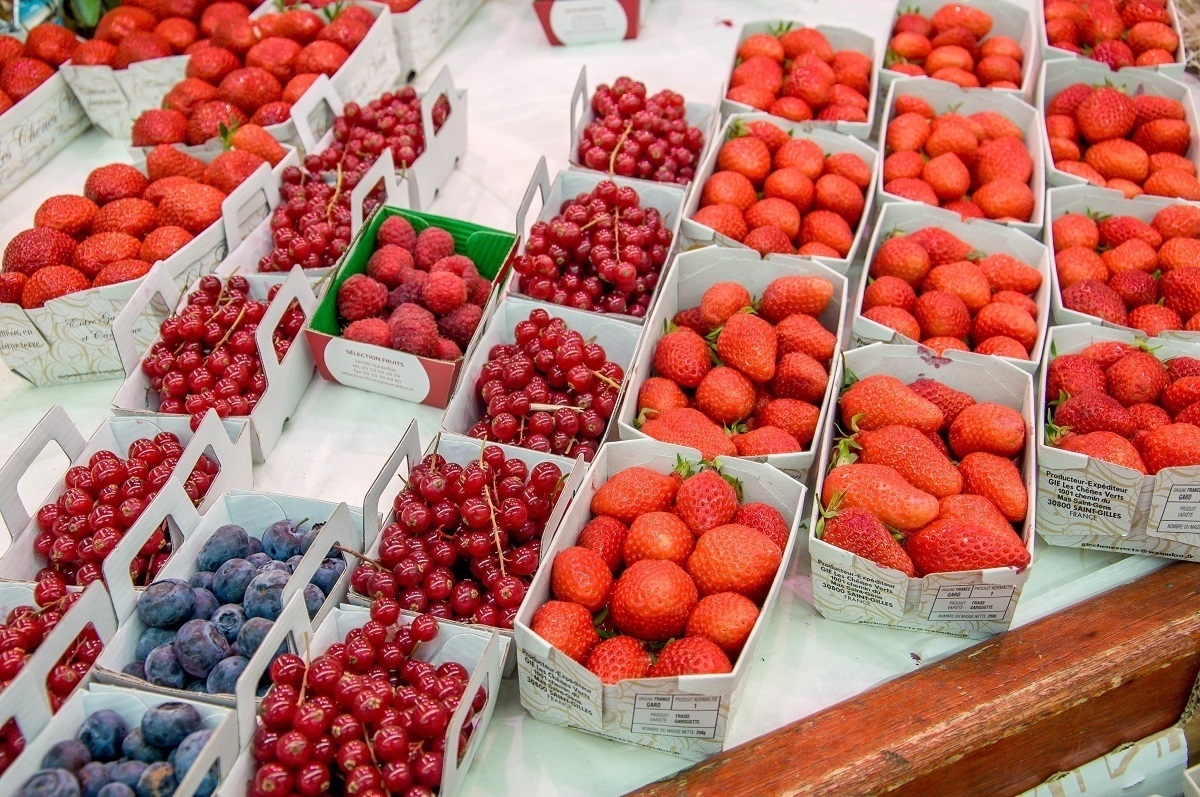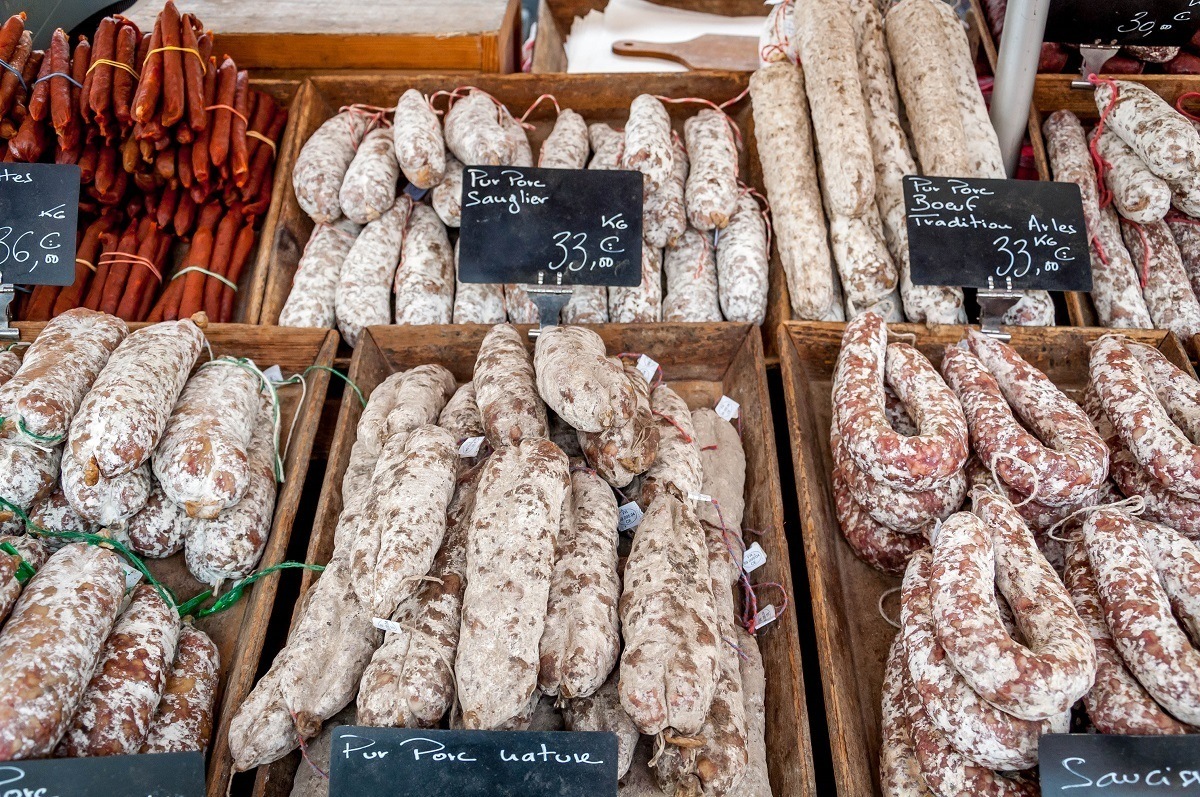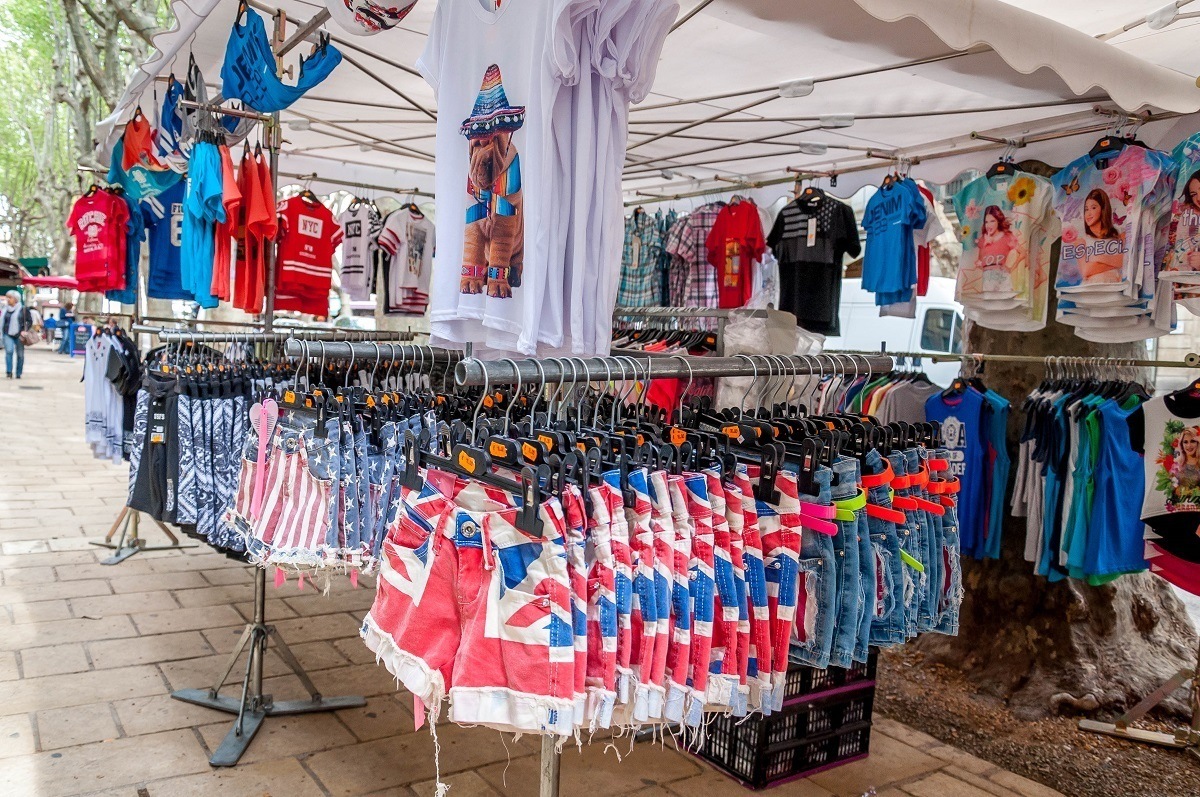 The Wednesday morning market is focused on food, including locally-grown produce and specialties. As with most French markets, you can also find cheese, olives, bread, herbs, and other Provence essentials that make it nearly impossible to resist picking up picnic supplies.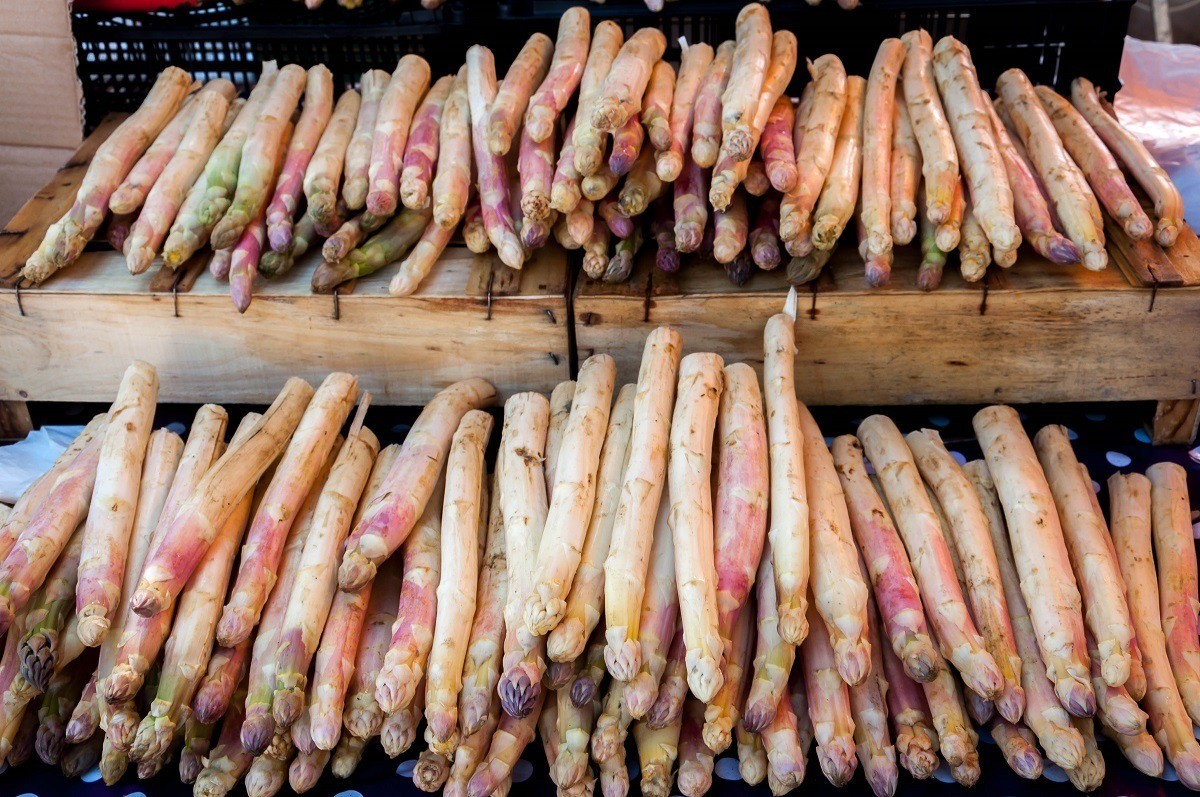 Vendors offer a wide variety of seafood, meats, jams, and produce in every color imaginable. Most things are available for sampling, so try the olives, sip the wine, and savor the sausage.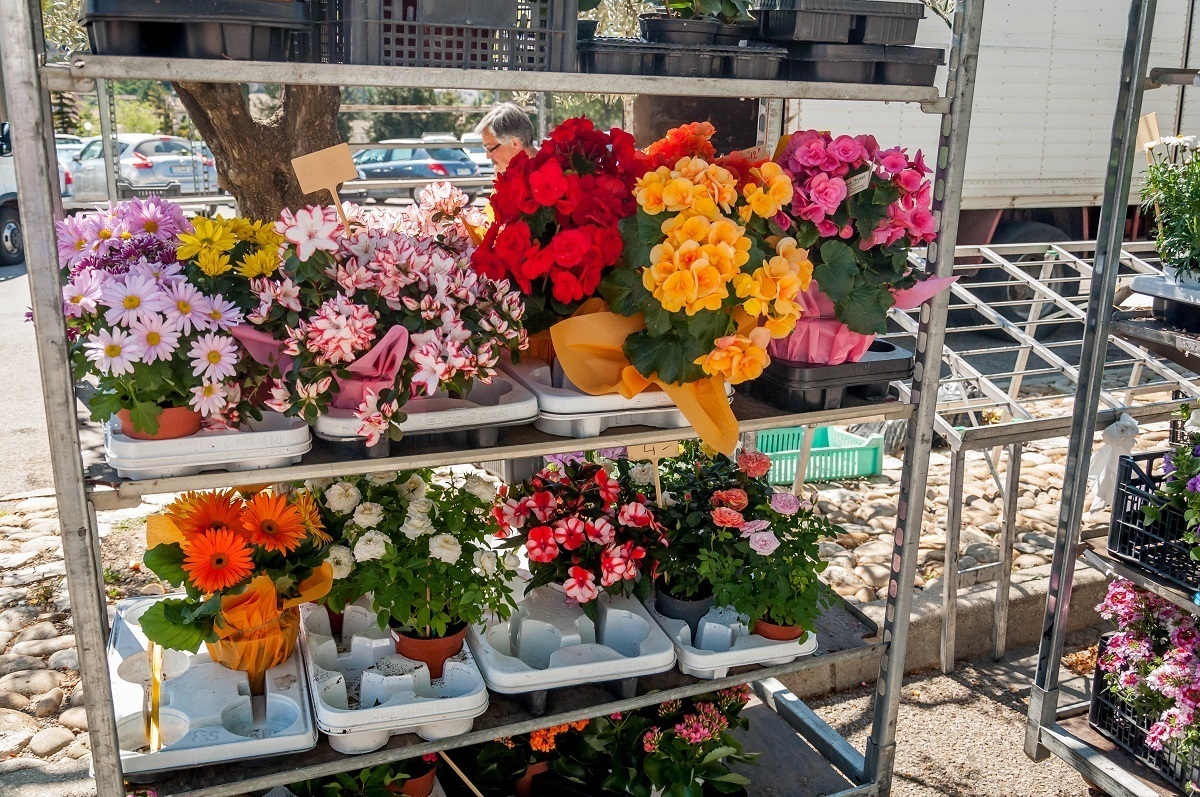 Most sights and the market are located in the lower town. Every Tuesday and Saturday morning, producers and vendors fill the streets, squares, and even parking lots with their wares. In the height of the summer, there are hundreds of sellers in the area around Place François Cevert.
Avignon is large enough to have lots of things to do but small enough to be inviting and easy to get around. Not far from the historic area is the market, which is also a tourist attraction for many groups who stop in town on river cruises.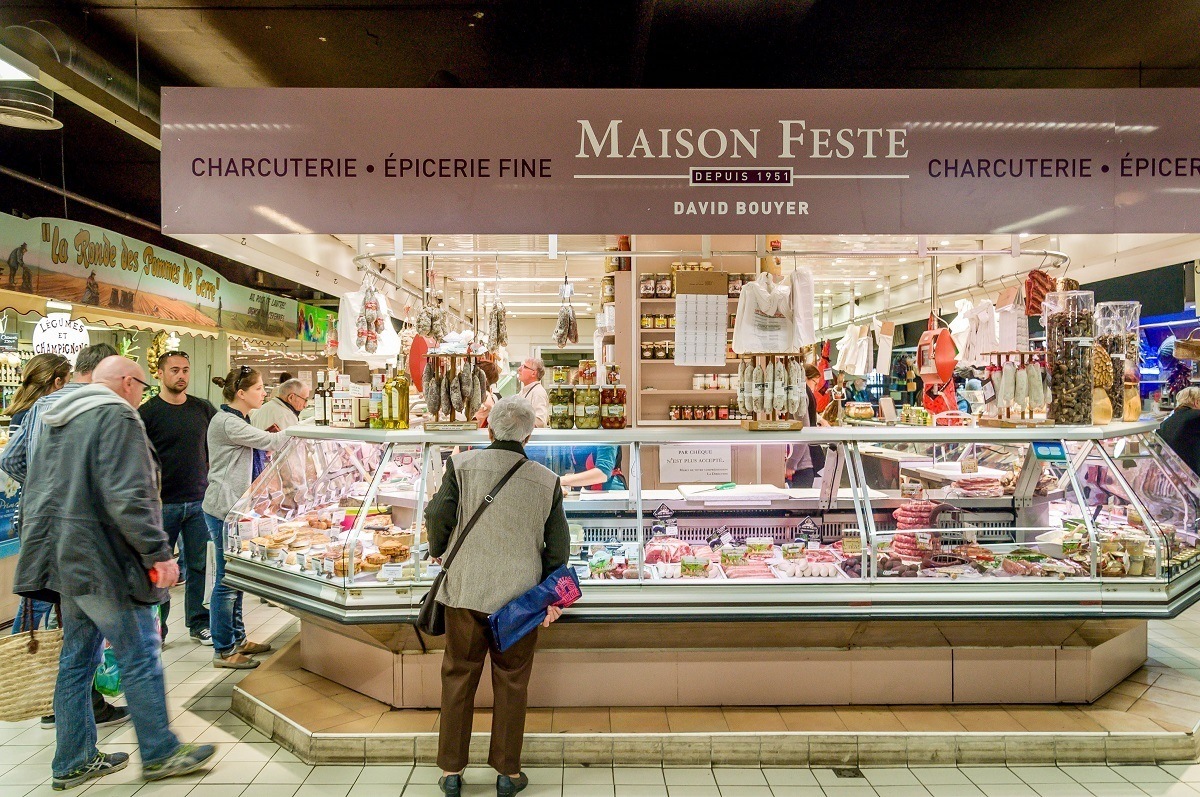 Les Halles, the Avignon market, is home to about 40 stalls selling just about every food item one could need. In addition, there are several bars and restaurants serving wine, seafood, and other delicacies. Several of the shops will heat up a tart or other dish of your choice for you to enjoy in the square just outside the market, which makes for a delicious, quick lunch option.