Some posts on this site contain affiliate links, meaning if you book or buy something through one of these links, we may earn a small commission (at no extra cost to you).
"The Portal to Hell, Gary Indiana." That was a caption under a photo in an article I was reading one night describing Gary, Indiana as the "Portal to Hell." I've been to some pretty rough places over the years and thought there's no way in the world that Gary can be THAT bad. So I decided to see for myself and discovered a region shaking off its past reputation while looking to the future. It's safe to say, my visit to Northwest Indiana and the South Shore absolutely surprised me!
I had a lot of people ask me "Why on earth would you go to Northwest Indiana?" The city of Gary developed a notorious reputation as the "murder capital of America" for many years in the 1990s and a city that's been in decline for decades, losing over 50% of the city residents to neighboring South Shore towns. And, thanks to Michael Moore, the world thinks of the region as a smelly, industrial wasteland.
I'm not going to say everyone has got it all wrong and Northwest Indiana is some kind of tropical paradise. Yes, the city of Gary itself is still struggling, but I think the region's hardened image was earned years ago and isn't reflective of the rebirth that's happening today. There are some great things to do in Northwest Indiana!
Top Things To Do in Northwest Indiana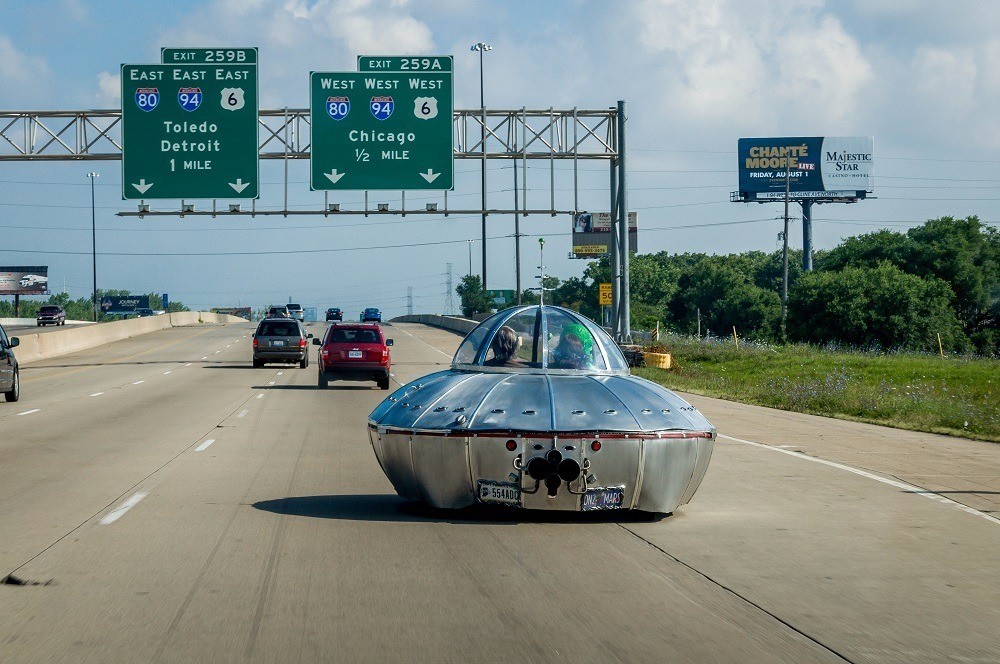 The Gary SouthShore RailCats
Right in the heart of downtown Gary, the local boys of summer take the field as part of the American Association of Independent Professional Baseball (not affiliated with the MLB). The stadium, U.S. Steel Yard, is a very intimate venue and there isn't a bad seat in the house. The Gary SouthShore RailCats were the 2013 league champions and play some fine baseball.
I caught a RailCats game when the Winnipeg Goldeyes came to town. The RailCats struck early on a Goldeyes error, but ended up losing the hard fought 6-5 game. This is serious baseball and it doesn't get any more exciting or authentic!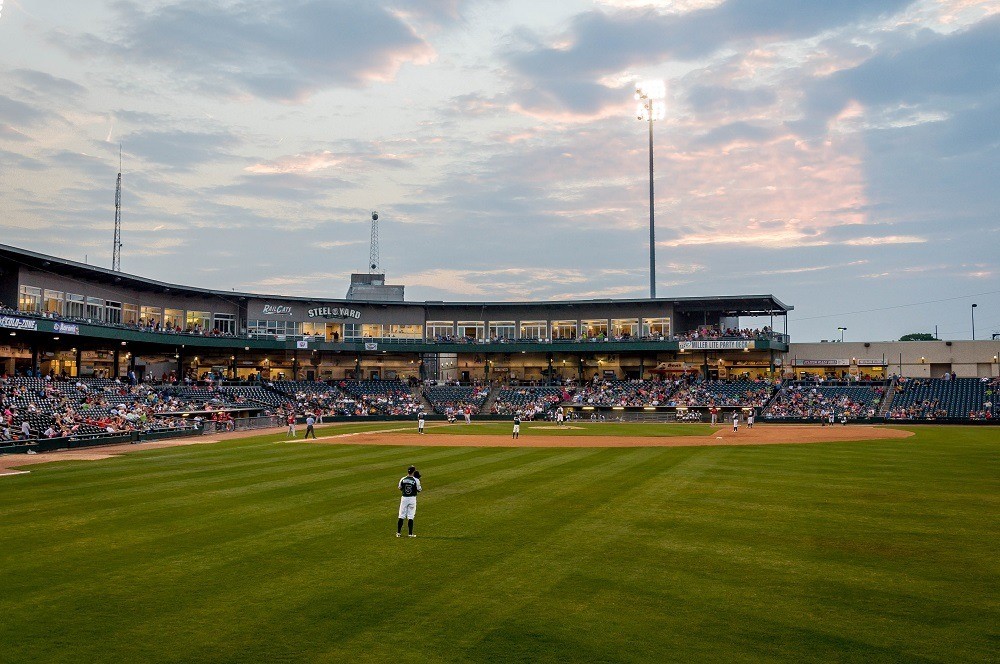 The Jackson Home
Gary, Indiana's favorite son is Michael Jackson. All of the Jackson clan lived at 2300 Jackson Street in Gary, Indiana and this modest home is where The Jackson 5 got their start. Today, the Jackson home is a private residence with a large security fence, but a monument to Michael Jackson stands in the front yard.
Each day, a steady stream of visitors arrives to pay homage to the King of Pop and The Jackson 5. Given how Michael Jackson's life ended, the house could take on a circus-like ambiance, but it really isn't like that. The visitors to the Jackson house are looking for more than a cultural oddity; they want to connect to the man who altered music forever.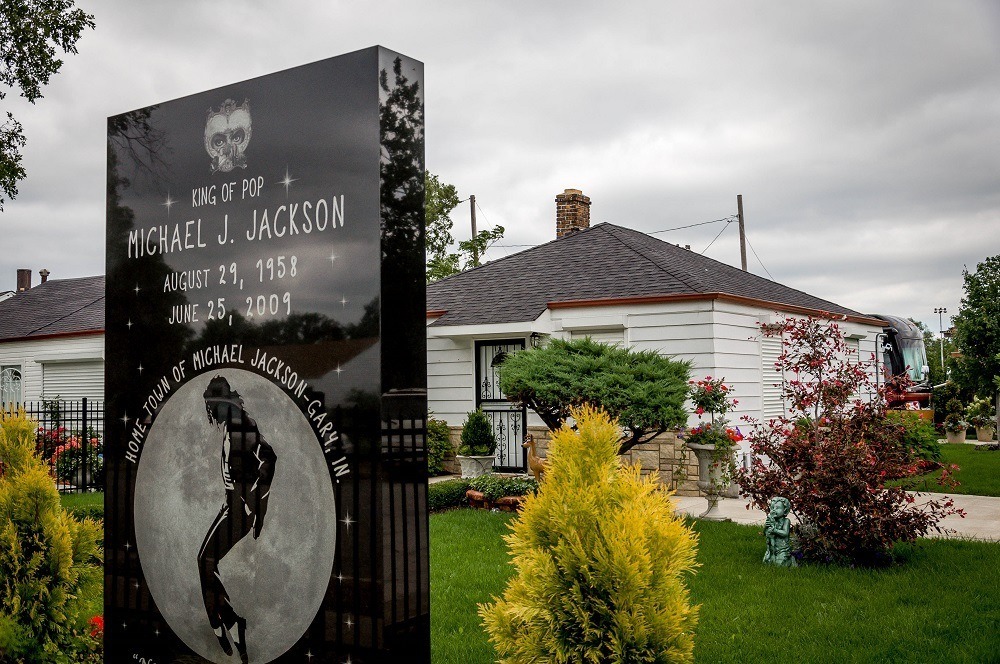 Pierogi Fest
Release your inner Slav and embrace all things Eastern European at the Pierogi Fest in Whiting, Indiana. The Pierogi Fest is an institution and has been featured everywhere from Oprah to the Food Network. This is the perfect opportunity to enjoy a pierogi, have a beer and maybe sample the kielbasa with sauerkraut.
Originally a food festival, it has turned into the classic summer festival complete with crafts, music, competitions and a "dunk a nun" tank. You're guaranteed two things at Pierogi Fest: you'll have a great time and you won't leave hungry.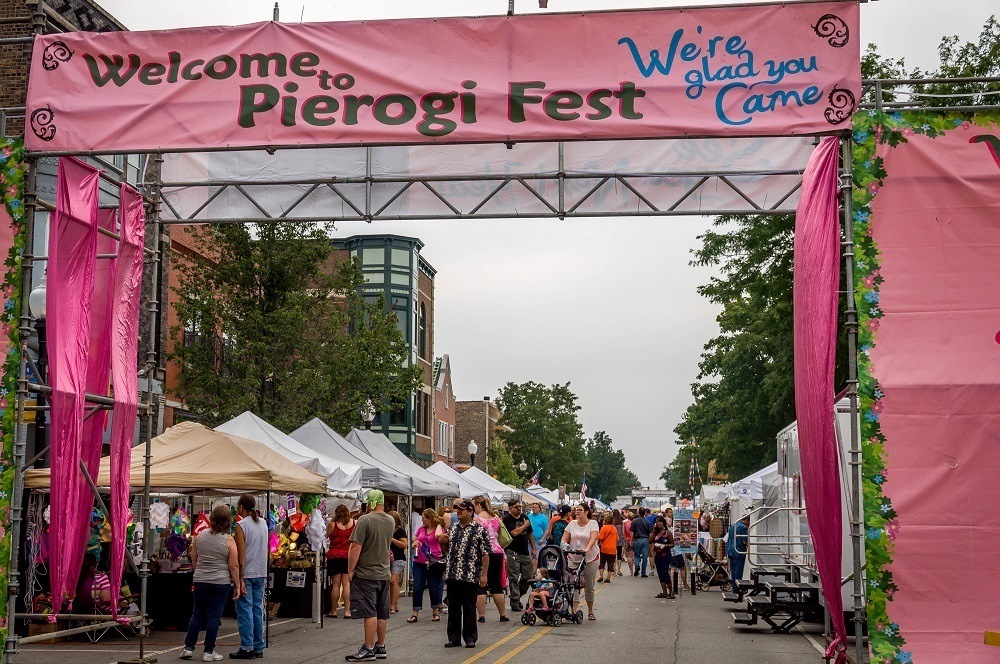 South Shore Brewery Trail
Northwest Indiana is in the midst of a craft beer renaissance. The region has 17 craft breweries and microbreweries producing a wide range of fine stouts and ales. Brewers in Northwest Indiana have embraced the terroir of Lake Michigan water and white wheat grain. But beer lovers expecting only Pils and Hefeweizen can take heart that the region produces a slew of explosive hop-heavy, West Coast-style IPAs and other ingenious brews.
Two notable breweries on the South Shore are the Crown Brewery in Crown Point and Figure Eight Brewing in Valparaiso. Any visitor to Northwest Indiana could easily spend a weekend on the South Shore Brewery Trail.
Fair Oaks Farms Adventure Center
There's a lot of farmland in Northwest Indiana and Fair Oaks Farms makes the farming accessible to city folk. Fair Oaks is a 40,000 acre working dairy farm with over 40,000 head. I was able to get a behind-the-scenes tour of the sprawling two-acre vegetable garden which feeds the 280-seat Farmhouse restaurant – this takes farm-to-table to a new level (total distance from the two-acre garden to the restaurant is about 600 yards).
I was able to get a sneak peak of the future of Fair Oaks Farms: a 8,600 tree pick-your-own-fruit orchard. But the highlights for the kids are The Dairy Adventure and The Pig Adventure – a unique view into the world of a commercial farming operation. If you're looking for things to do in Northwest Indiana with kids, there's something here for kids of all ages (and the young at heart).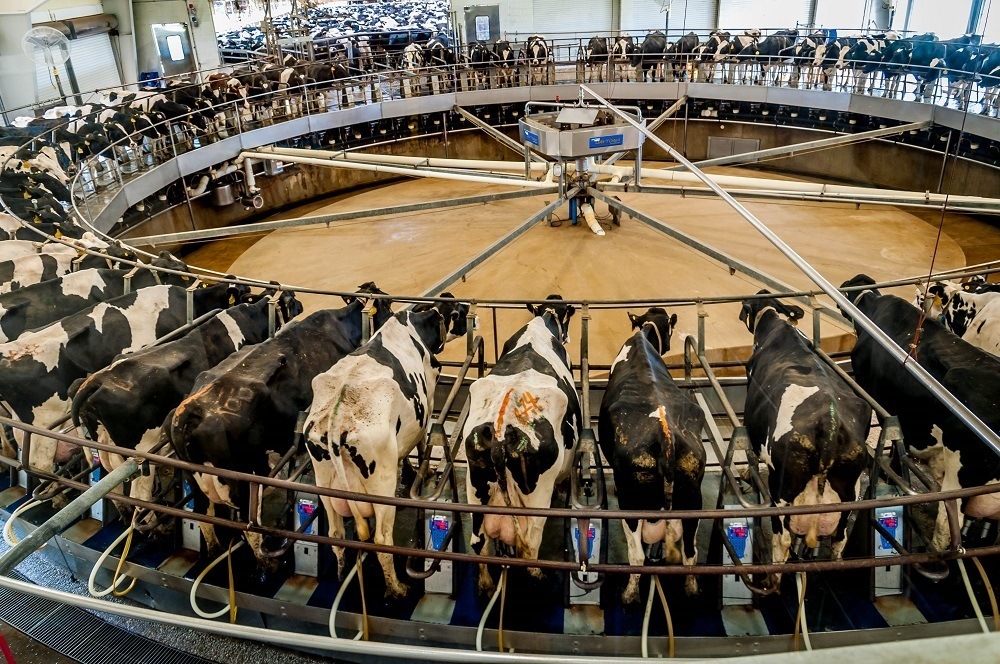 Northwest Indiana Wineries
A half-dozen wineries have established themselves in Northwest Indiana, just across the state line from the Lake Michigan Shore AVA. The wines range from light fruity and Frontenac's at Anderson Winery to complicated blends at Shady Creek Winery. The R.D.R. red blend at Shady Creek is one of the best wines I've had in a long time – a medium bodied Bordeaux-blend featuring Merlot grapes from Michigan giving a slightly smoky nose and strong hints of black cherry. I could drink that all day long!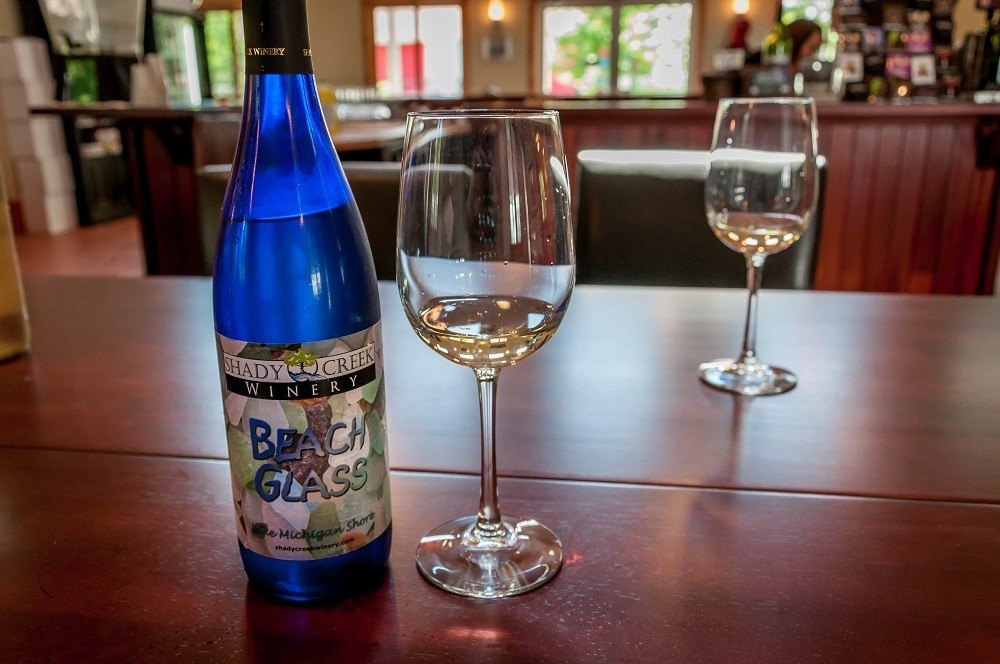 The Old Sheriffs House and the Lake County Jail
Sitting in the Crown Point Brewery drinking a mellow Industrial Porter and eating a slice of chunky sausage pizza from Carriage Court Pizza, I was about to embark on a remarkable journey! The owners (Fred Laud and Steve Mazylewski) were telling me the story of opening the brewery and pizza parlor, when they inadvertently let slip that we were sitting in the midst of a historical complex. In fact, one of America's most infamous events occurred right on that spot! They had my attention.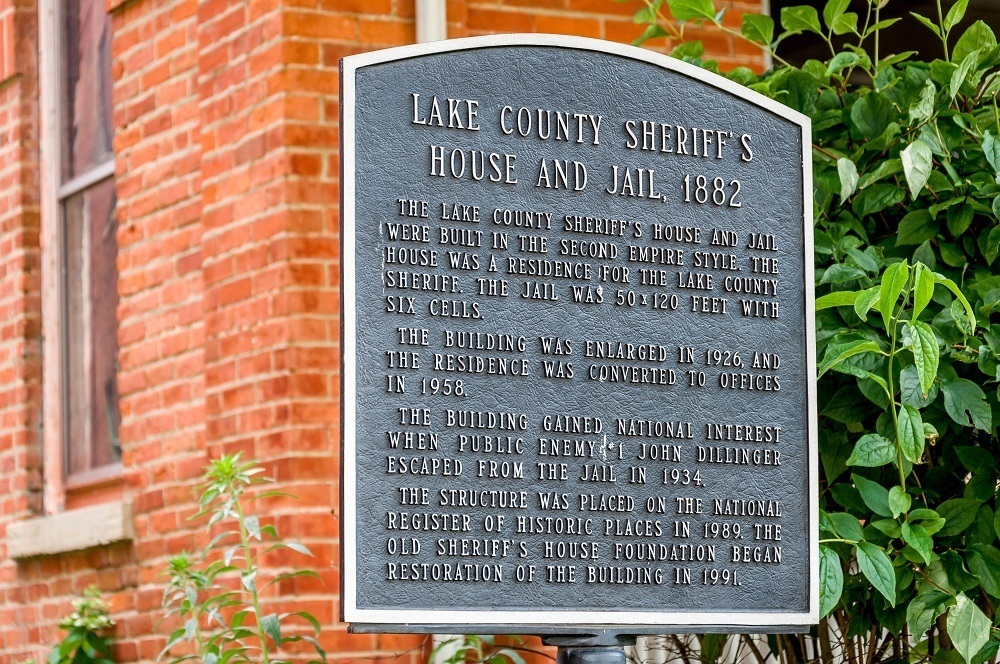 The Crown Point Brewery/Carriage Court Pizza are in the power plant and inmate booking room of the Lake County Jail. The two-story Old Sheriff's House is located on Main Street with the large three-story Lake County Jail extending off the back. Evidently, in 1926, the sheriff wanted to be close to the inmates and it she (yes, the sheriff was a woman who took over the role after her husband was killed in the line of duty) claimed it was "escape proof." That was proven factually incorrect when John Dillinger escaped on March 3, 1934 using a piece of carved wood for a gun (according to legend).
Unfortunately, the site is infrequently open to the public, so I wasn't able to go in. However, I was able to get into the arraignment room in the building just across the alley (it's now used as a reception hall for weddings) and see where Dillinger was arraigned and his lawyer lobbied to keep him the Lake County Jail. This whole episode is portrayed in the movie Public Enemies.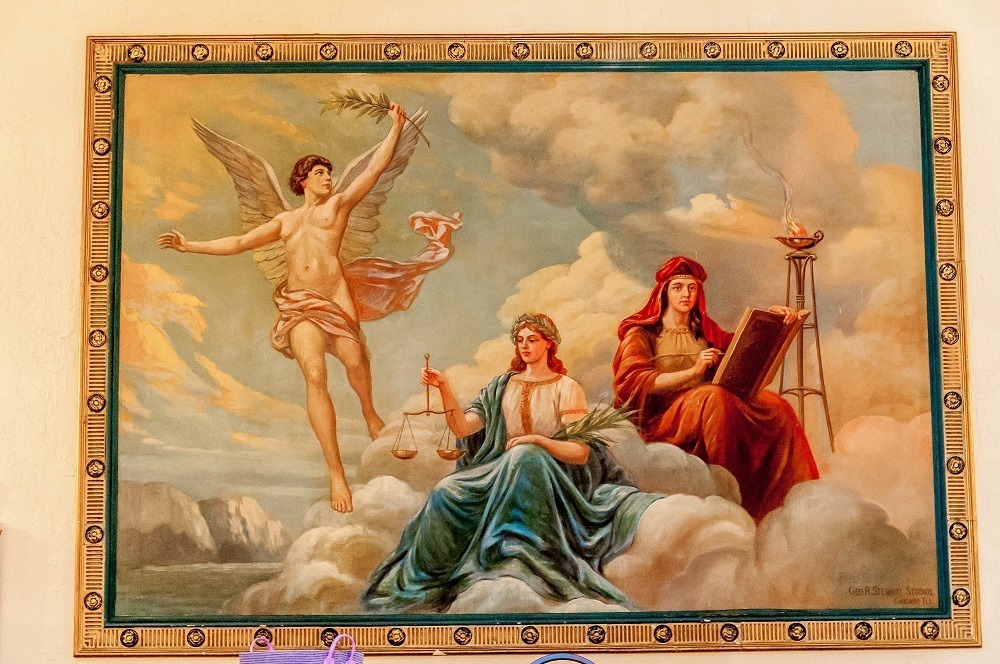 Those who told me not to visit the South Shore obviously hadn't been there in a long time. This was hardly the "Portal to Hell" rumored on the Internet. Quite the opposite, I found the people in Northwest Indiana to be humble, hard-working folks who genuinely cared whether I was having a good time. They showed me there are many interesting things to do in Northwest Indiana.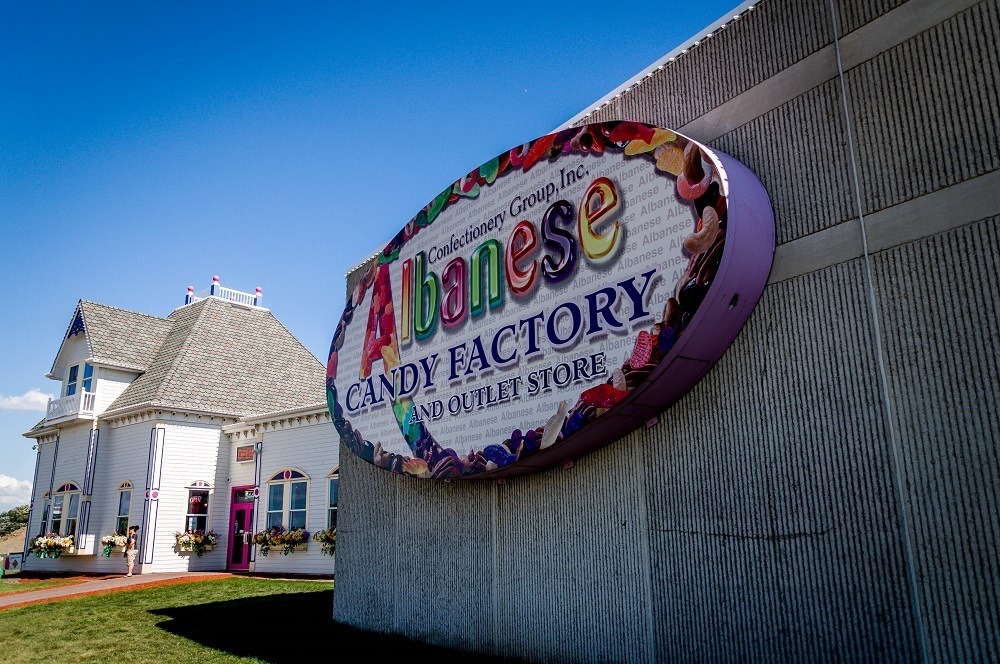 Northwest Indiana Visitor Information
The Gary SouthShore RailCats, One Stadium Plaza, Gary, IN 46402. Season runs mid-May to early-September (plus post-season opportunities).
The Jackson Home, 2300 Jackson Street, Gary, IN 46407. The home can be visited at any time, but not recommended after dark.
Crown Point Brewery / Carriage Court Pizza, 211 S East St., Crown Point, IN 46307. Hours are Monday-Thursday 11:00am-11:00pm; Friday-Saturday 11:00am-midnight; Sunday 12:00pm-11:00pm.
Figure Eight Brewing, 150 S. Washington St., Valparaiso, IN 46383. Hours are Wednesday-Saturday 11:0am-10:00pm; Sunday 11:00am-9:00pm; closed on Monday-Tuesday.
Fair Oaks Farms Adventure Center, 856 N 600 E, Fair Oaks, IN 47943. Cost for adults is $20 per adventure or $29.95 for both; kids (3-12) are $15 per adventure or $25 for both; kids 2 and under are free. Annual passes available. Hours are Monday-Saturday 9:00am-5:00pm; Sunday 10:00am-5:00pm.
Anderson's Winery, Inc., 430 E. US-6, Valparaiso, IN 46383. According to the website, hours are "To Be Decided!" I found Anderson's closed.
Shady Creek Winery, 2030 Tryon Rd., Michigan City, IN 46360. Hours are Wednesday-Saturday 11:00am-6:00pm; Sunday 12:00pm-5:00pm.
The Old Sheriffs House and the Lake County Jail, 226 South Main St., Crown Point, IN 46307. Hours are Saturdays 9:00am-1:00pm; Thursdays 6:00pm-8:00pm, but can sometimes be closed during these posted times.
Other activities in NWI on the South Shore: visiting one of the lakefront casinos, exploring the Indiana Dunes National Lakeshore and Indiana Dunes State Park, or seeing the "A Christmas Story" Comes Home exhibit around the holidays.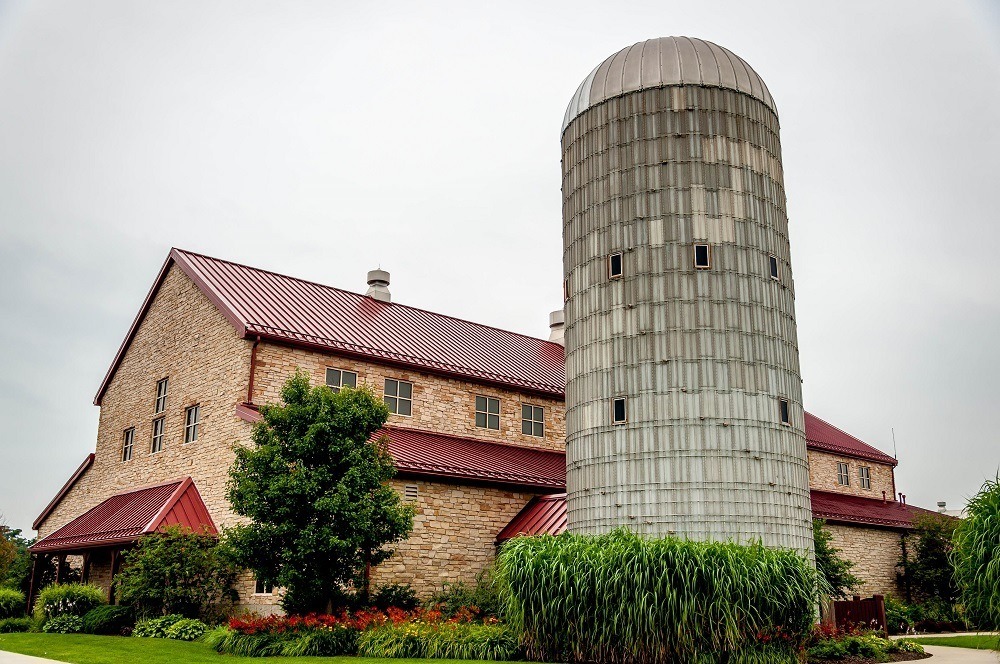 Special thanks to my hosts at the South Shore CVA for their hospitality and for showing me a great time.
And because you can have never have enough photos: