When we stop in cruise ports, we usually venture out on our own rather than joining excursions from the ship or other organized tours. Typically, that means we get more time at our destination and save money. It also usually means we avoid the crowds because we go somewhere a little less touristy. But sometimes we head right into the heart of the tourist hub. Knowingly. And that's what happened when we visited Maho Beach in St. Maarten.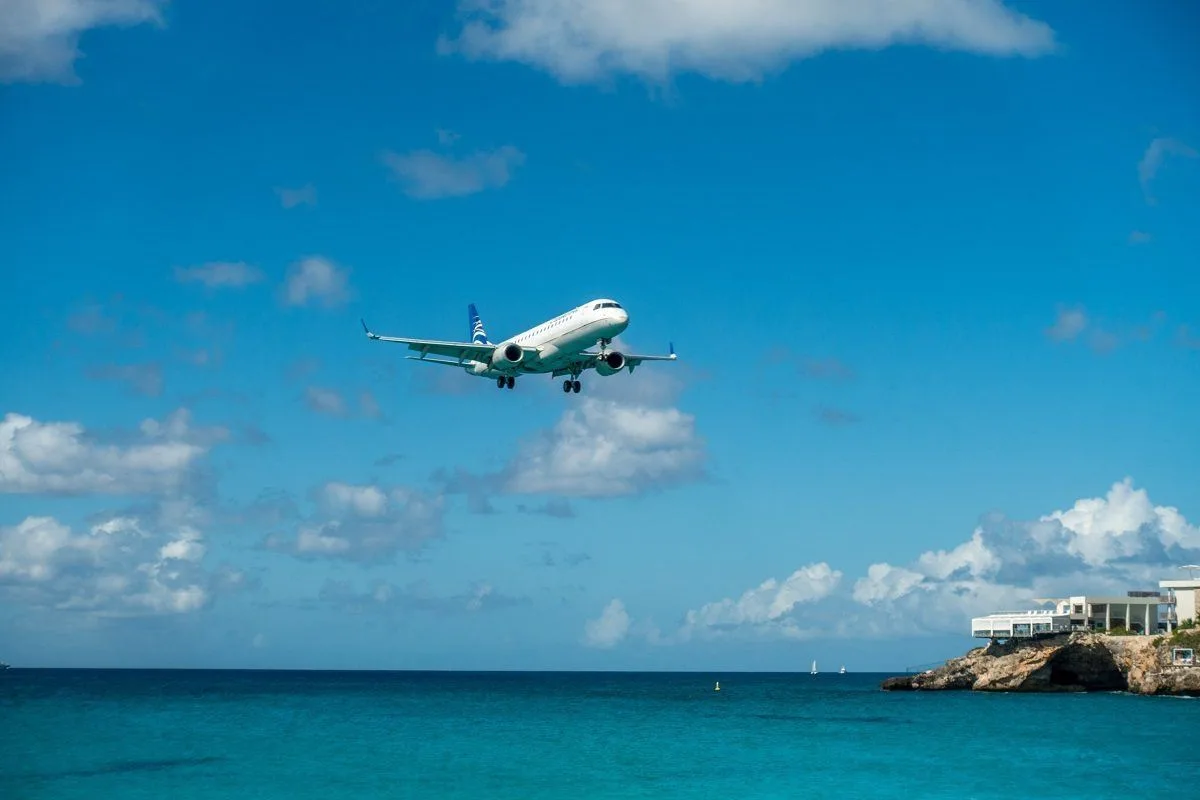 Why Visit Maho Beach
Maho Beach on the Dutch side of St. Maarten is the best vantage point to watch planes land at Princess Juliana International Airport (aka Maho Beach Airport). There are just a few yards between the edge of the beach and the edge of the runway–only a two-lane road separates them. That means that the planes have to approach at a low altitude in order to hit the runway at just the right time. It makes for quite a show.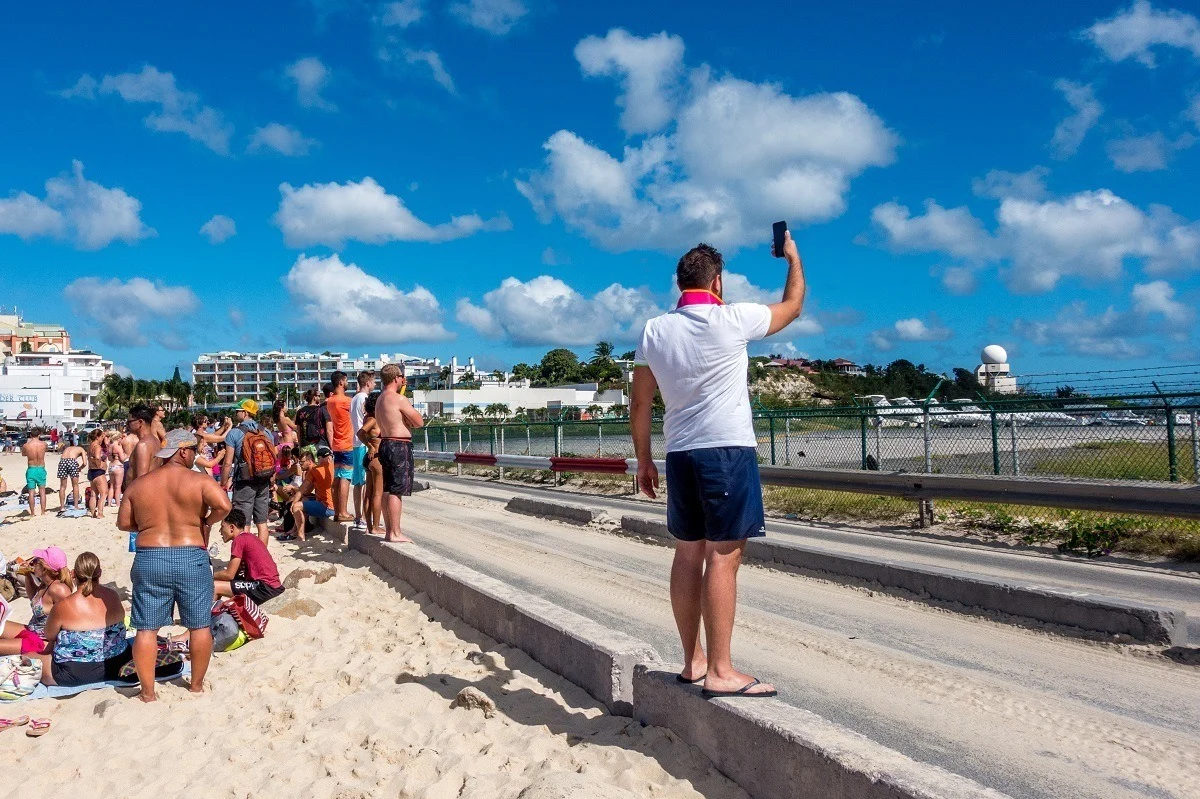 Until recently, the major attraction was the landing of KLM's regular 747 flights. Photos of the massive plane's flight path make it look like the plane is mere inches from beachgoers as it heads toward the runway.
Alas, the 747 doesn't fly here regularly anymore. But watching the planes is still a fun experience.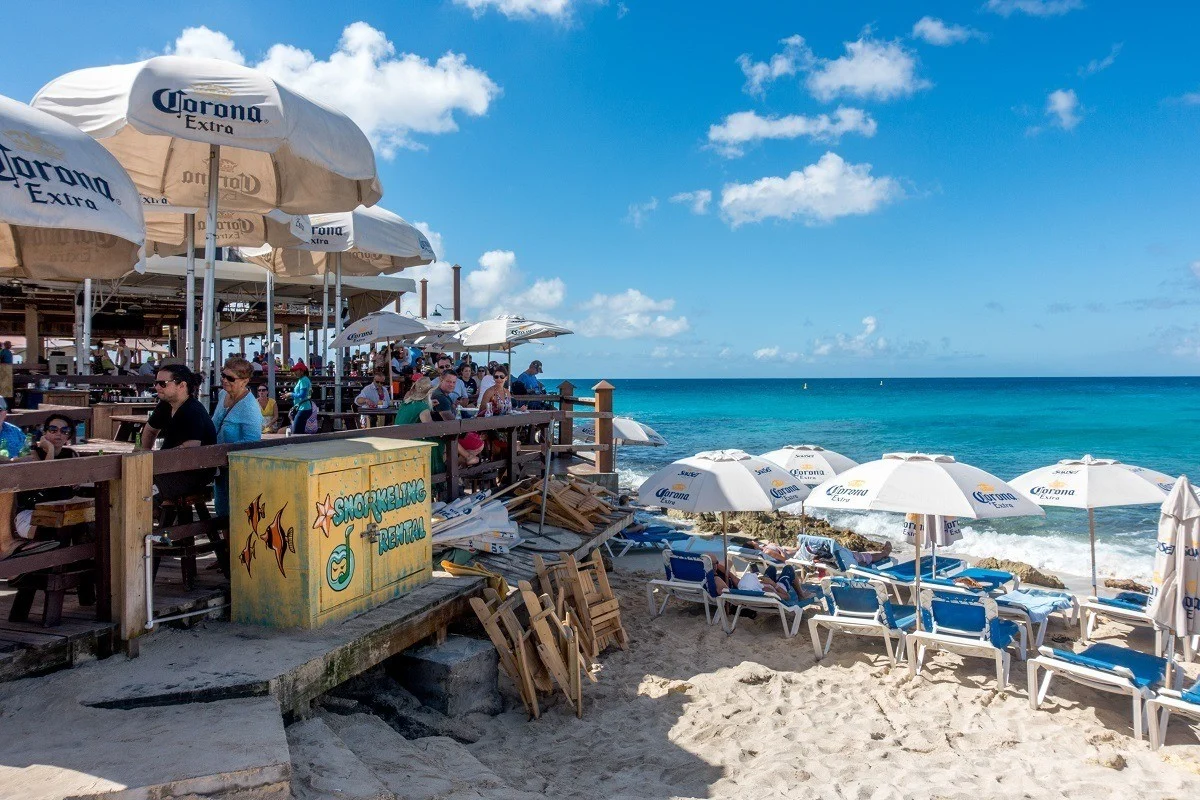 Tips for Visiting the Beach
We spent all day watching the planes take off and land and learned a lot along the way. Here's our best advice for how to get the most out of a day at Maho Beach.
Get an early start
Watching the planes land at St Maarten airport beach is a popular activity. We knew it would be crowded since we were cruising in high season around the holidays. To get a good spot and have the most opportunities for watching landings, we decided to start our day early, and that turned out to be an important decision.
Coming in from St. Kitts, our ship docked just before 9am. Not long after that, we were off and ready to start our day. A taxi to from the cruise port was only $7 per person each way, so we found a shuttle and headed for the beach. By 10am, we arrived at the small beach, which was already filling up. Getting there early was critical to having options for where to sit.
Choose your location carefully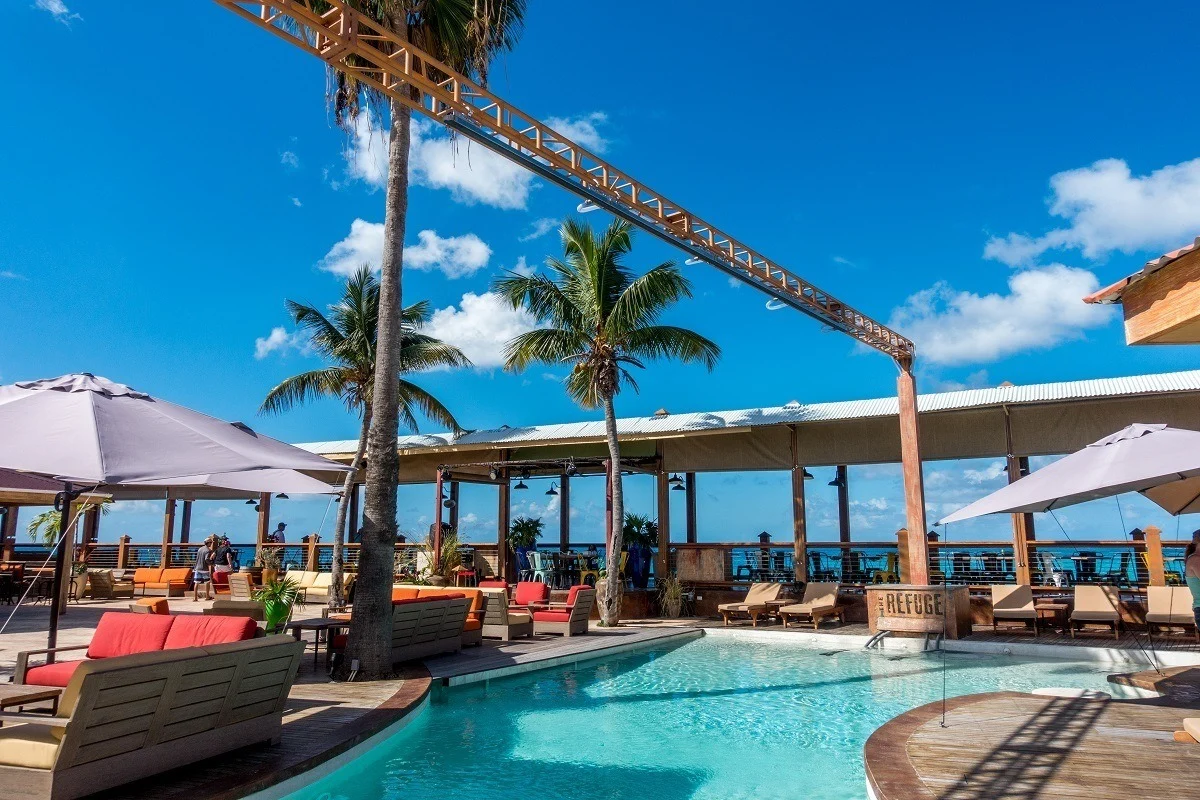 At 10am, the beach was about half-full with lounge chairs packed closely together. Fortunately, the Sunset Bar and Grill was nearly empty. We realized that everything had the potential to get quite packed as the day went on and setting up shop on the beach would put us directly in the middle of the crowd.
Instead, we opted for cushy chairs beside Sunset's pool area where we could relax all day, have dedicated food and drink service, and go to the beach whenever we wanted. For a rental fee of $10 per chair, which included use of the pool, it turned out to the perfect decision for us. If we hadn't gotten that spot, our day at wouldn't have been nearly as enjoyable.
When you're deciding where to sit, consider how long you plan to stay at the beach, your tolerance for crowds, and whether you plan to eat or drink. Thinking about this ahead of time can make a big difference.
To see Maho Beach and visit Orient Beach, too, consider this half-day tour.

If seeing more of the island is on your agenda, see reviews and prices for this tour that will take you to both the French and Dutch sides, including a Maho Beach visit.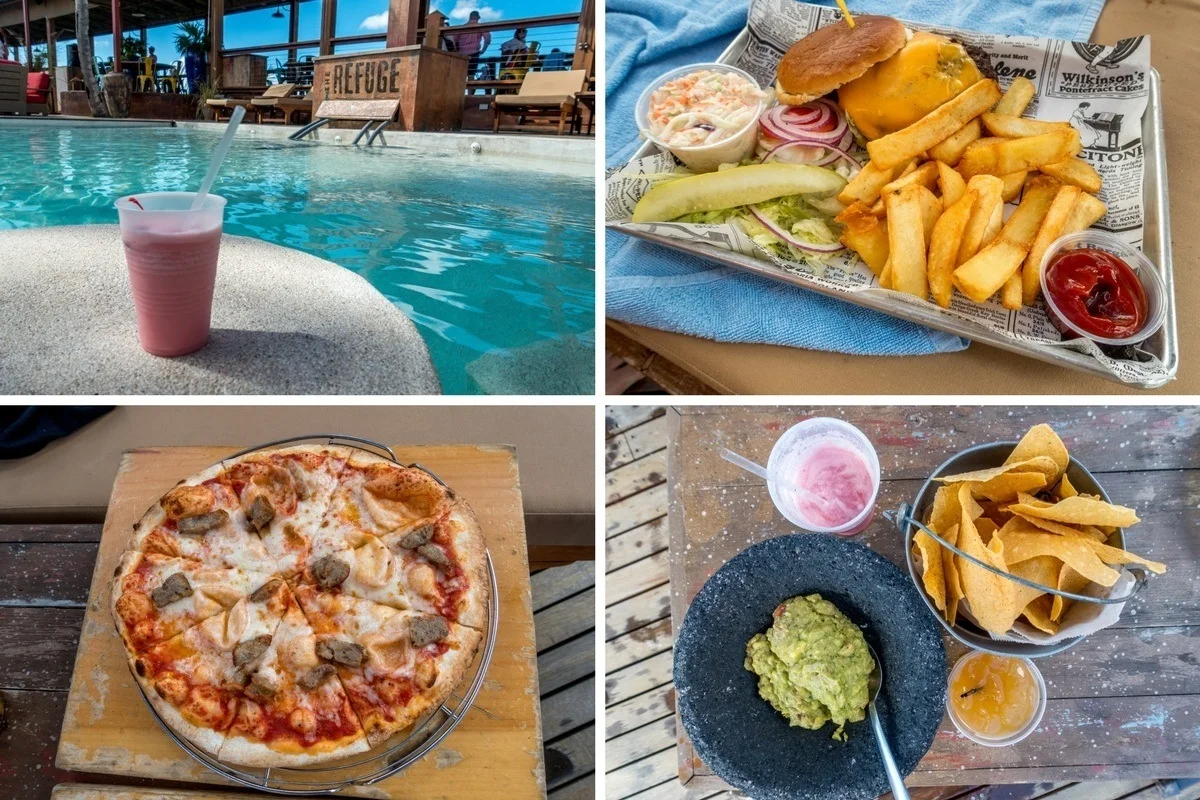 Know the schedule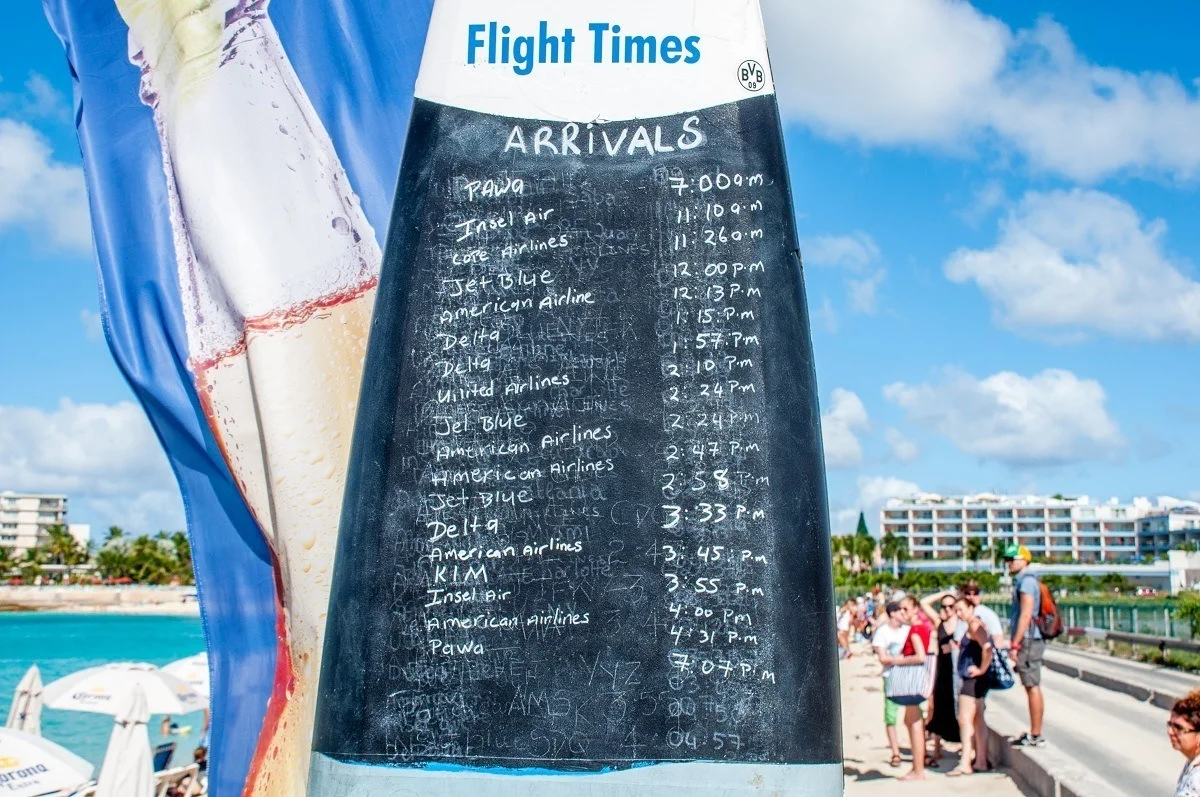 Everyone who comes to Maho Beach is there to see the planes. As a result, every time a plane takes off or lands, there is a mad dash of people across the property to get a good view. Knowing the schedule can help you plan where you would like to be a few minutes ahead of time so that you can avoid the rush.
If you have Internet access, the airport's website is a great place to get flight information. Alternatively, you can get the daily arrivals schedule easily from the chalkboard at the Sunset Bar. What wasn't immediately clear to us was that the planes listed were only the major airlines.
Throughout the day, dozens of small planes land, bridging the gaps between the jetliners' landings. No matter how small the planes are, it's exciting to watch them appear seemingly from nowhere and head straight toward where you're standing.
Watch for takeoff
One aspect of a day at St. Maarten's Maho Beach that we hadn't counted on was that plane landings aren't the only attraction. Take-offs get a lot of attention, too.
As the planes turn to take their place on the runway at take-off, their exhaust barrels toward the fence that separates the airport from the road. If you're sitting on the beach or at the bar, you like wouldn't notice it. But some intrepid souls decide to ride the fence to get the force of the blast. Signs along the fence make it clear how dangerous that can be.
Prepare for photos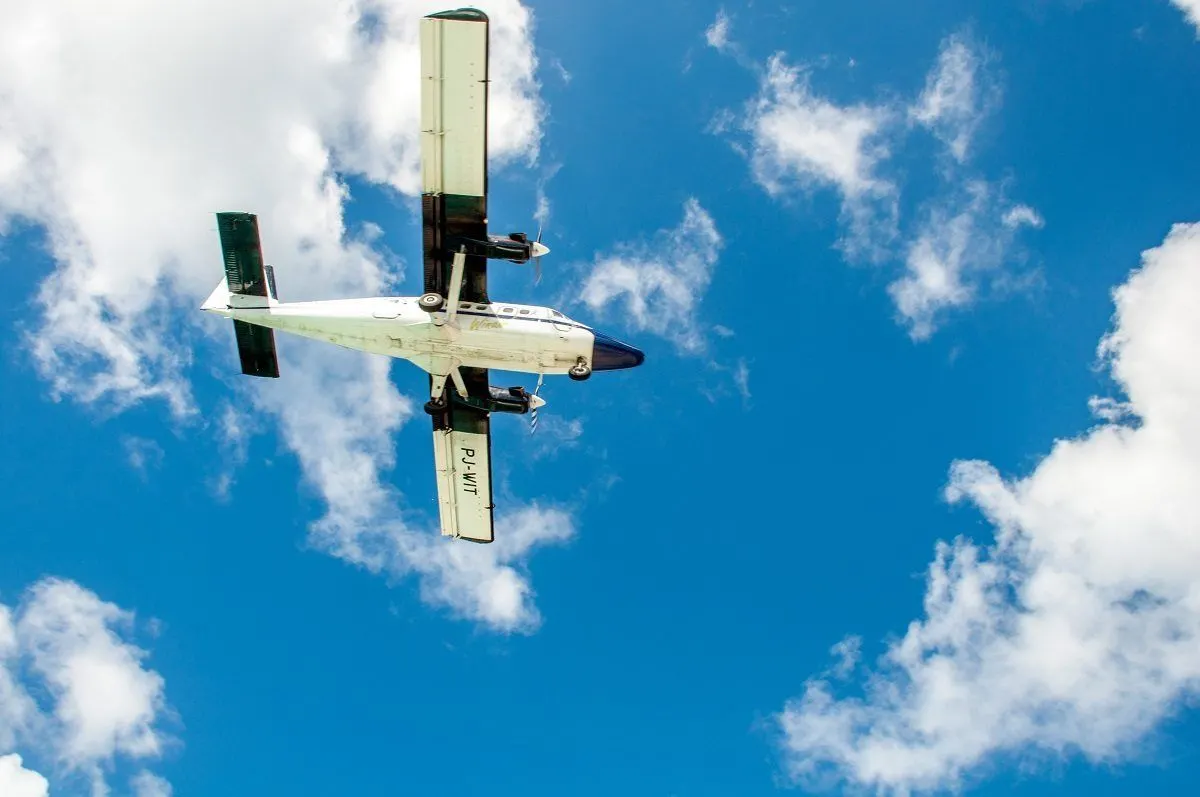 Watching planes land here is truly a unique experience, and most people are focused on getting great photos. Unless you have a great travel camera or excel at taking action shots, it can be difficult to time things perfectly because the planes move fast.
You can take photos from anywhere on the beach or at the bar where you have a clear view. For us, the two best spots were parallel to the runway to get more overhead shots and near the pool where we could capture the whole scene of the arriving plane and the beach below.
We set our cameras to continuous shooting, so we could capture the plane as it moved across the sky. My sister also shot some great iPhone videos and got perfect photos by just holding down the iPhone's button to create a photo burst.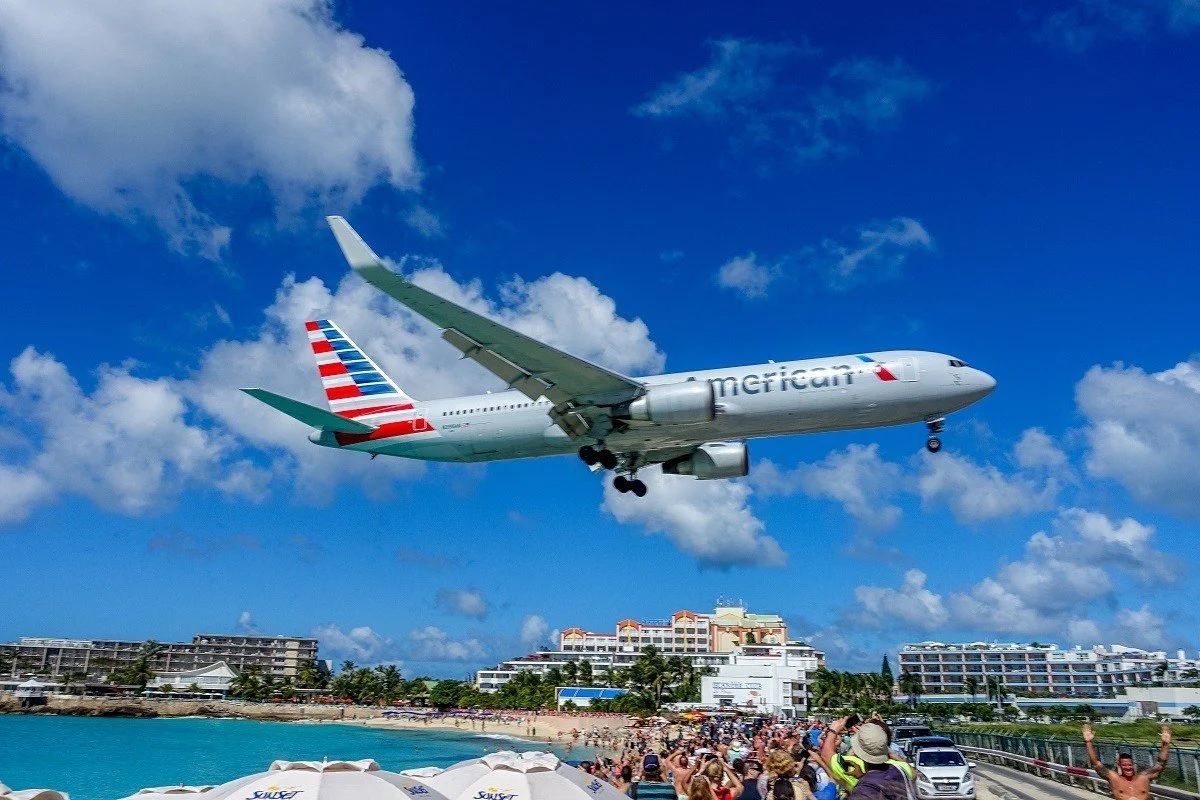 Plan ahead
Both the beach and the bar can get crowded. If you're planning to eat lunch, consider ordering before you're really hungry in case it takes awhile for the food to arrive. The restaurant gets particularly busy 12:30-2:00pm but is quieter at other times.
Take a break from the crowd
If you're a confident swimmer, consider taking a break from the crowds.
Most people swim quite close to the beach, which can make the water nearly as crowded as the land. We swam out a little farther and were alone with schools of fish, sea urchins, and coral. Consider bringing a snorkel set to see them up close. [Also, check out our helpful guide on the best snorkel gear for traveling.]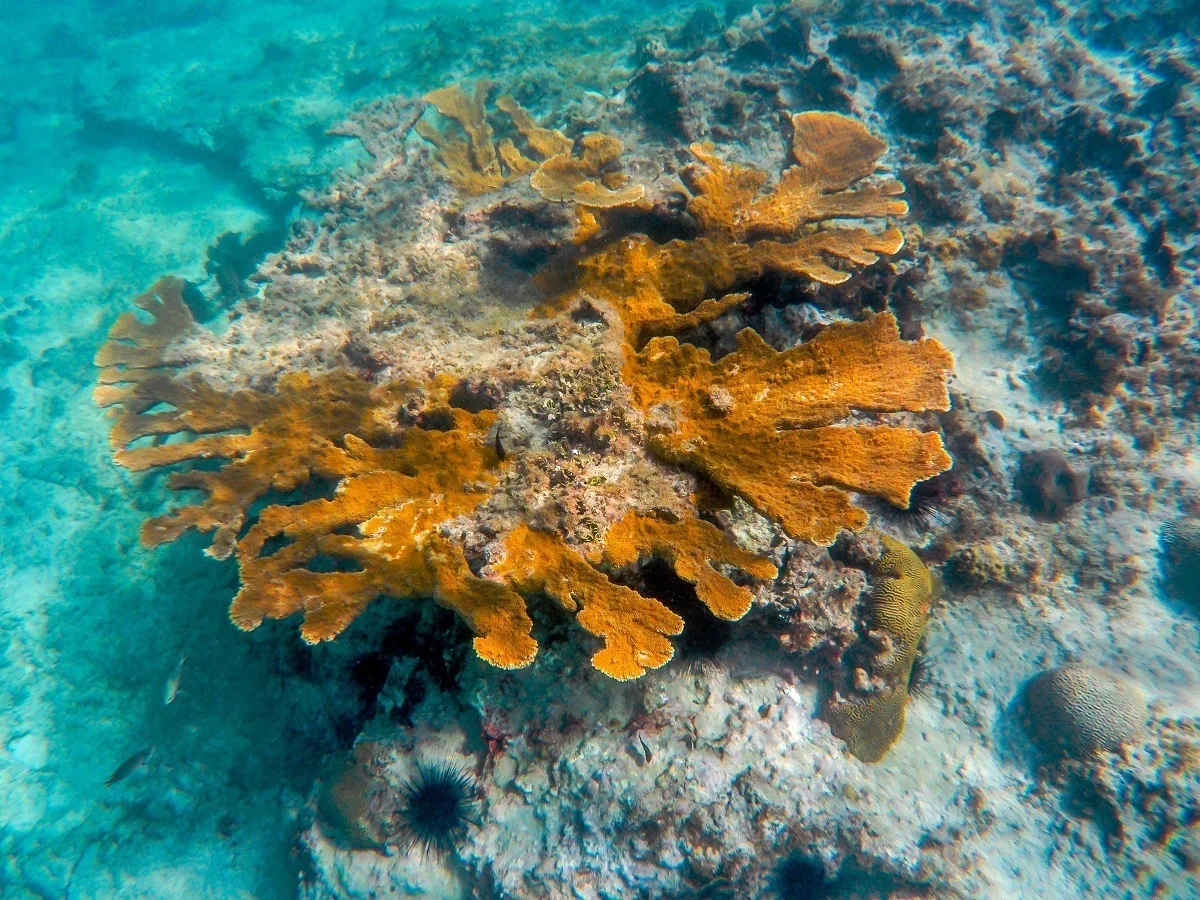 Leave time to get back
Transportation is convenient in St. Maarten. We had no trouble getting a shuttle from the cruise port or getting one back to the ship.
Instead, our challenge was time. St. Maarten has a number of drawbridges that can stop traffic for some time–while it only took about a half-hour to get to Maho Beach, it took us closer to an hour to return to the ship in the afternoon. Don't cut it too close.
Laura Longwell is an award-winning travel blogger and photographer. Since founding Travel Addicts in 2008, she has written hundreds of articles that help over 3 million people a year get the most out of their travel. In that time, she has visited nearly 60 countries on 5 continents, often returning to favorite destinations over and over again. She has a deep love of history, uncovering unexpected attractions, and trying all the good food a place has to offer.
In addition to Travel Addicts, Laura runs a site about her hometown of Philadelphia—Guide to Philly—which chronicles unique things to do and places to see around southeastern Pennsylvania. Her travel tips and advice appear across the web.