You've spent a wonderful day sightseeing in the Irish countryside and you've pulled up to your lodging for the night. Your host warmly welcomes you with a hot cup of tea and a biscuit. You relax in an over-sized chair in the sitting room and warm yourself by a crackling fire. This scene isn't fantasy, its reality nearly every day in Ireland's fantastic bed and breakfasts.
There are plenty of bed and breakfasts in Ireland and Northern Ireland, but standards vary wildly. On our most recent trip to Ireland, we were faced with a decision early in the planning process – where to stay? Ireland has a long tradition of B&Bs and they are very popular with travelers.
Find your B&B in Ireland here!
Historically, it was common for Irish families to rent out the extra room in their house for a night and staying with a family puts you in closer proximity to the Irish people. But, how do you choose a great Irish bed and breakfast inn? Do you book your B&B individually or do you sign up for one of the bed and breakfast voucher schemes? Here is everything you need to know about B&Bs in Ireland.
Ireland Bed and Breakfast Vouchers
There are a number voucher schemes (including the popular Go-As-You-Please Ireland B&B Vouchers), but most travelers don't really understand how they work. If you book an Ireland bed and breakfast tour, you get transportation and accommodations for a fixed cost. You will know your final cost when you book the trip. It sounds great, right? But…
In exchange for the certainty of pre-booking your trip, you give up flexibility. And you'll likely pay a higher price. Also, your vouchers may only be accepted at a handful of B&Bs in a given city. If you try to use an Ireland bed and breakfast guide book to plan your trip, only a small number of properties will be available to you. If you can't find a B&B in a particular city, you may need to pay out of your own pocket (in essence paying twice). You may also find out that B&B owners aren't particularly thrilled with accepting vouchers, which is why so many don't or they will tell voucher customers that the inn is full.
Rather than get locked into vouchers, when it comes to how to choose a bed and breakfast in Ireland, we recommend researching specific options and booking online so you can pay by credit card. The guide to Irish bed and breakfasts below will tell you what you need to know to select a B&B as well as our recommendations throughout Ireland and Northern Ireland.
What to Consider When Selecting a B&B in Ireland
There are five criteria to consider in selecting a bed and breakfast in Ireland:
Location
B&B's in Ireland can be located anywhere – from the heart of a city to a farm in the country. We recommend experiencing a mix of village and farm B&Bs during your trip. We generally look for places that are within 1 km of a town – we like to go to the pub after dinner and don't want to drive after we've been indulging. Also, we always look for accommodations with parking. While Ireland is much better than the European continent in terms of on-street parking, it's just easier to not have to look.
Cost
Each host sets their own prices, so there is a great deal of variation in costs. Our experience is to plan on about $50-60 per person, per night (or $100-$120 per night for a couple). You'll get a really nice room with a private en suite bathroom and off-street parking for that price, plus breakfast. Sure, some places are cheaper and some are more expensive, but that is a good benchmark. It's also common that many of the B&Bs in a general area charge roughly the same price. It's not exactly price-fixing, but is…well…kind of price fixing.
As we mentioned above, there are numerous booking services and several different voucher schemes available. We generally prefer to research individual properties directly and then either pay cash upon checkout or book via an online booking service (as opposed to the various voucher schemes).
It is extremely unusual to find a B&B accepting credit cards directly so booking services may be a better way to go if you want to pay with plastic. We recommend looking at Booking.com for hotels as well as B&Bs and country inns.
Bathroom
One of the most important considerations at a B&B in Ireland is the bathroom. Historically, when the Irish rented out spare rooms in their homes, you were sharing a bathroom with either the family or other guests. Many travelers, particularly those from America, are unaccustomed to the shared bathroom and would rather skip that aspect of mingling.
Over the last decade or so, the majority of Irish bed and breakfasts have moved to private bathrooms (or, as they are called here, en suite). It's not unusual for some B&Bs, particularly bed and breakfast in Northern Ireland, to have a mix of regular rooms and en suite rooms. Most purpose-built B&Bs, especially those in Ireland, are going to be all private bathrooms.
Breakfast
No Irish bed and breakfast would be complete without the morning meal and most hosts will say something like "I pride myself in my Irish breakfast" or "We've won awards for our breakfasts." And, to be fair, most of the breakfasts in Ireland have been pretty exceptional.
For breakfast, you should expect eggs cooked to order, two types of breakfast meat (usually sausage or ham), some kind of fruit, and toast or scones. Some hosts do the traditional black and white puddings, but they know North Americans can be unaccustomed to this, so they usually ask before preparing. You'll also get tea or coffee (French press or drip; espresso-based coffees are unusual at B&Bs). Irish breakfasts tend to be social occasions and we're always surprised how long breakfasts take–usually allow for about an hour to eat breakfast and socialize with your host and other guests.
Overall B&B Ambiance
In the past, Ireland B&Bs were generally the same – a spare room or two in the house, usually upstairs. Most are still of that variety. However, in recent years, there has been a trend towards purpose-built B&Bs in Ireland. These resemble small hotels and offer a more comfortable experience, larger rooms, thicker walls between the bedrooms, and other amenities.
But that can come at a cost – you don't have the same proximity to your hosts. The hosts of the B&B are really the ones who make the experience. Otherwise, you're just staying in a room. On our trips, we select a mix of newer, purpose-built B&Bs and quainter, family-run options.
On our tours of Ireland and Northern Ireland, we've encountered some fantastic B&B properties. Here are our favorites: the best bed and breakfasts in Ireland and Northern Ireland.
The Best Bed and Breakfasts in Ireland
Dingle Recommendations
For many travelers, Dingle is the highlight of their trip to Ireland. This peninsula has stunning ocean views, endless green hills, and lots of charm. There's no better way to maximize your time than staying at one of the local B&Bs in Dingle town. Here are our favorites: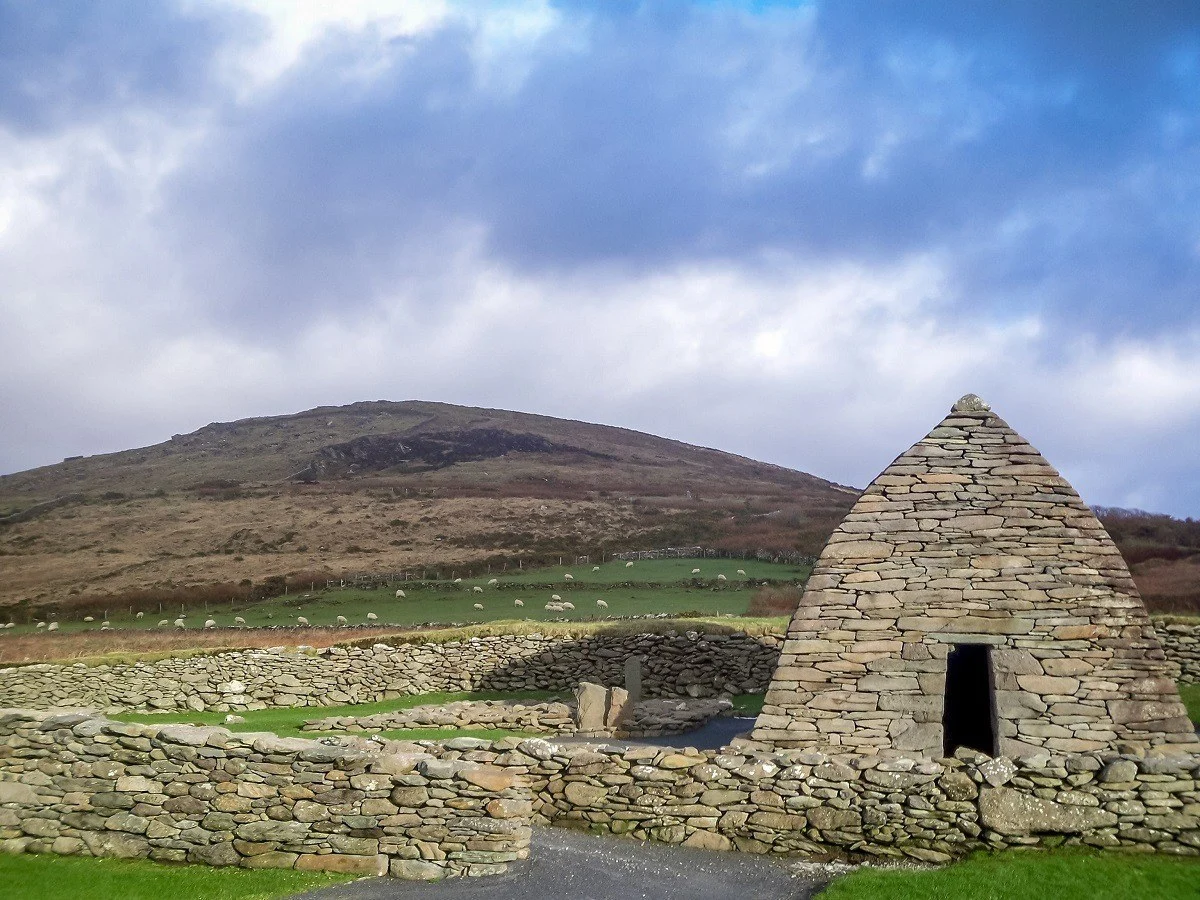 Dublin Bed and Breakfast Recommendations
Most B&Bs in Dublin tend to be small inns or located on the outskirts of the city. Generally hotels will provide you with better locations, but at a higher price. However, there are a couple of good Dublin B&B options:
Galway Bed and Breakfast Recommendations
Galway is the informal capital of west Ireland. If you do any traveling in the country at all, you'll likely make your way here. Galway is large enough to feel like a real city, but still small enough to feel like a village. It's also one of our favorite cities in Ireland. Here are some great Galway B&B options:
Kenmare Options
Abbey Court B&B in Kenmare
This purpose-built B&B makes a perfect base to explore the Ring of Kerry. This was one of our favorites on our first trip to Ireland several years ago. Over the years, Abbey Court garners consistently rave reviews from visitors. It is designed for people who are road tripping in Ireland–there's lots of parking and it is easy to get to with a car. From here, you can leave the car and walk the 1km into the town to restaurants and nightlife.
Besides the castle-like architecture, two things really stood out about Abbey Court. First, it was incredibly quiet and tranquil. We felt like we were the only ones there…and we may have been. Second, its location outside of town is absolutely beautiful. This includes a garden, views of the Kenmare Bay, and the mountains in the distance. Abbey Court is a great base to explore County Kerry.
More options in Kenmare:
Kilkenny Bed and Breakfast Recommendations
Kilkenny is one of the cutest towns in Ireland. Located just south of the Wicklow Mountains and a short drive from Dublin, many visitors make their way here to see the famous castle, drink the famous beer, and eat at the incredible restaurants. If you don't have time to explore the whole island, Kilkenny is the one place you need to get to. The town also makes the perfect base to explore the Celtic ruins in the region – from the Rock of Cashel to Glendalough.
Here are some good options in Kilkenny: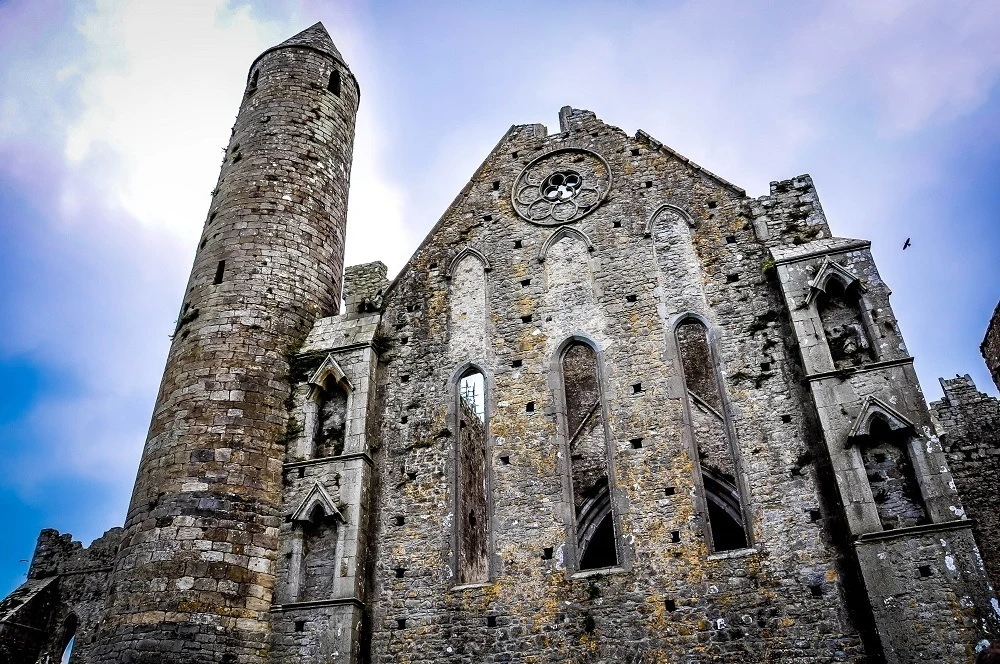 Kinsale Recommendations
Quaint Kinsale on Ireland's southern coast makes a great overnight spot to break up trips from Dublin to the west coast. The compact city center is highly walkable, making it possible to leave your car at your accommodations as you head out to dinner and explore. Here are a couple good B&Bs in Kinsale: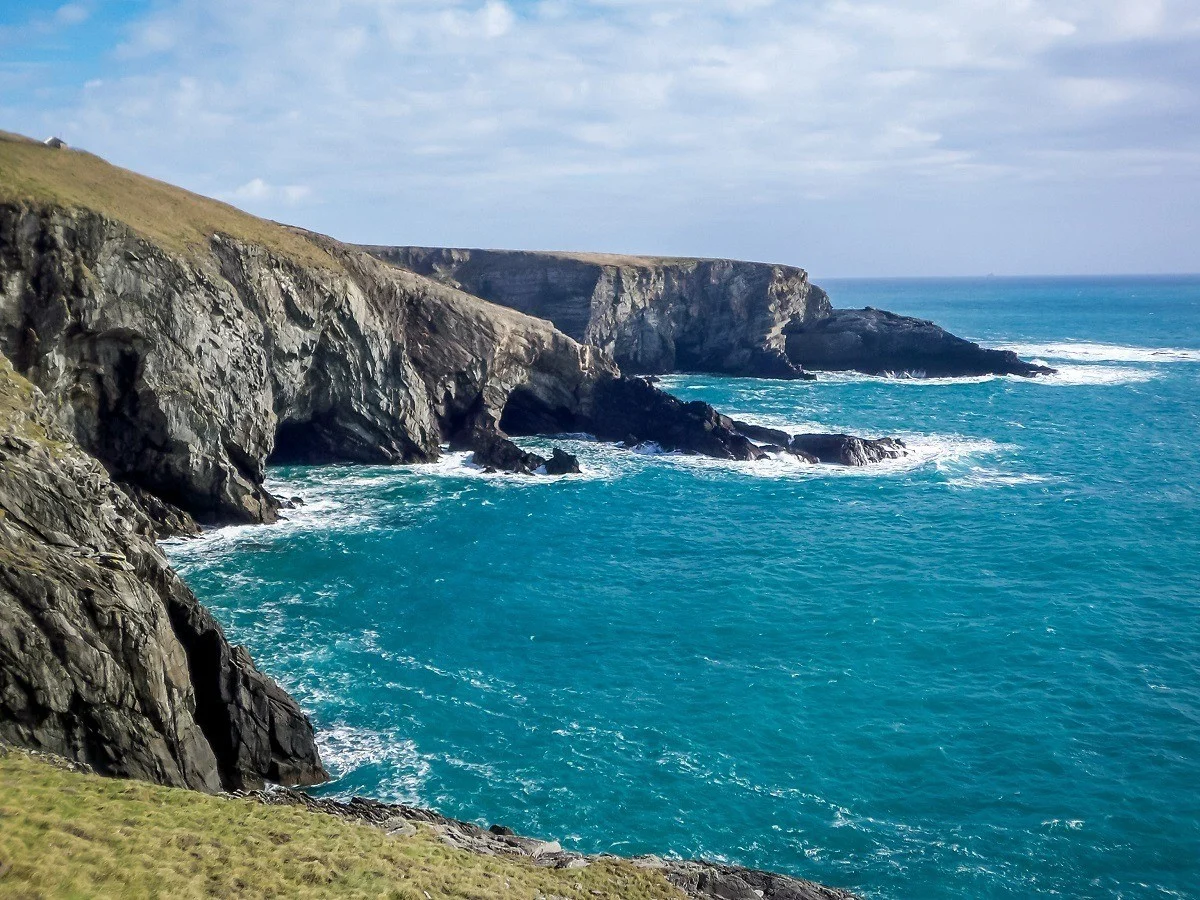 Sligo Options
On our trips, Sligo has always been one of the most difficult cities for us in terms of accommodations. The reality is that aren't many B&Bs in Sligo town itself and most of the options are further outside the city, which necessitates driving in for dinner and back out again. When we've stayed here, we've opted for hotels or staying at a nearby castle (see related article on castle hotels in Ireland). However, there are a couple of good options:
Westport Favorites
Tiny Westport is often overlooked in favor of Galway to the south and Sligo to the north, but there's a lot for visitors to do here. Westport makes a great base to explore Connemara National Park, Clare Island, and Ballycroy National Park. On the whole, B&Bs in Westport also tend to be better than elsewhere in Ireland – there's a real local pride here and the hosts compete with each other. Here are a couple of great options: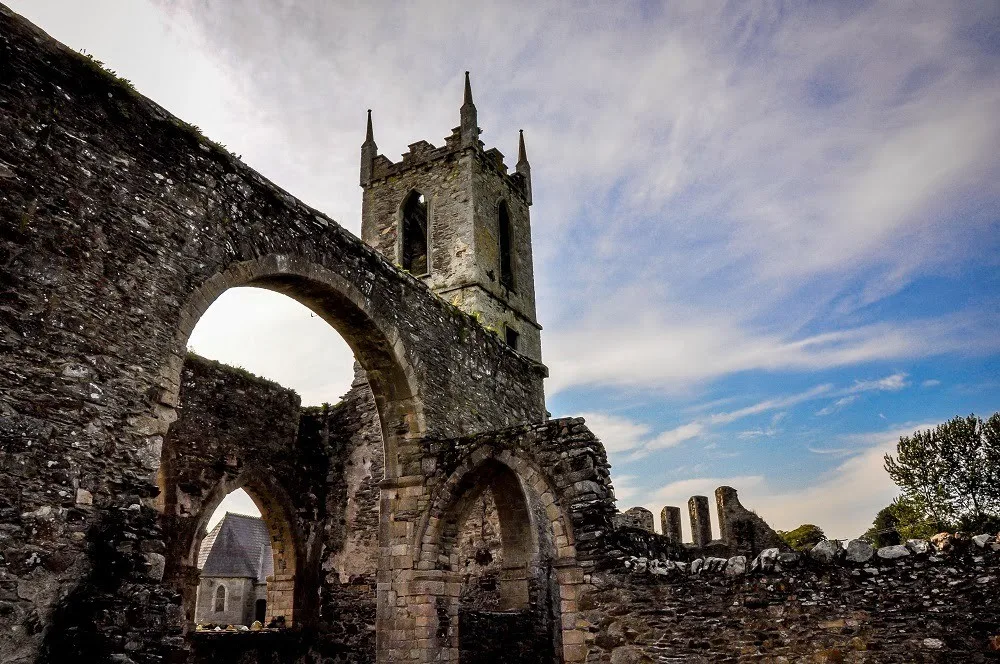 Wicklow Recommendations
Just south of Dublin, the Wicklow Mountains have been a favorite stop for us on each of our trips to Ireland. Given its proximity to the capital, many visitors to Wicklow opt to visit on a day trip from Dublin. Each time we've visited the Wicklow Mountains, we've done so on a stop over between Dublin and Kilkenny. However, visitors wanting to spend more time in the area might consider these fine options:
The Best Bed and Breakfasts in Northern Ireland
Belfast Bed and Breakfast Recommendations
In major cities, hotels can often be easier and more centrally located. Most of the Belfast B&B options are located south of the city center near Queen's University Belfast. This means most B&Bs are close to shops, restaurants, and pubs. Two good B&Bs in Belfast are: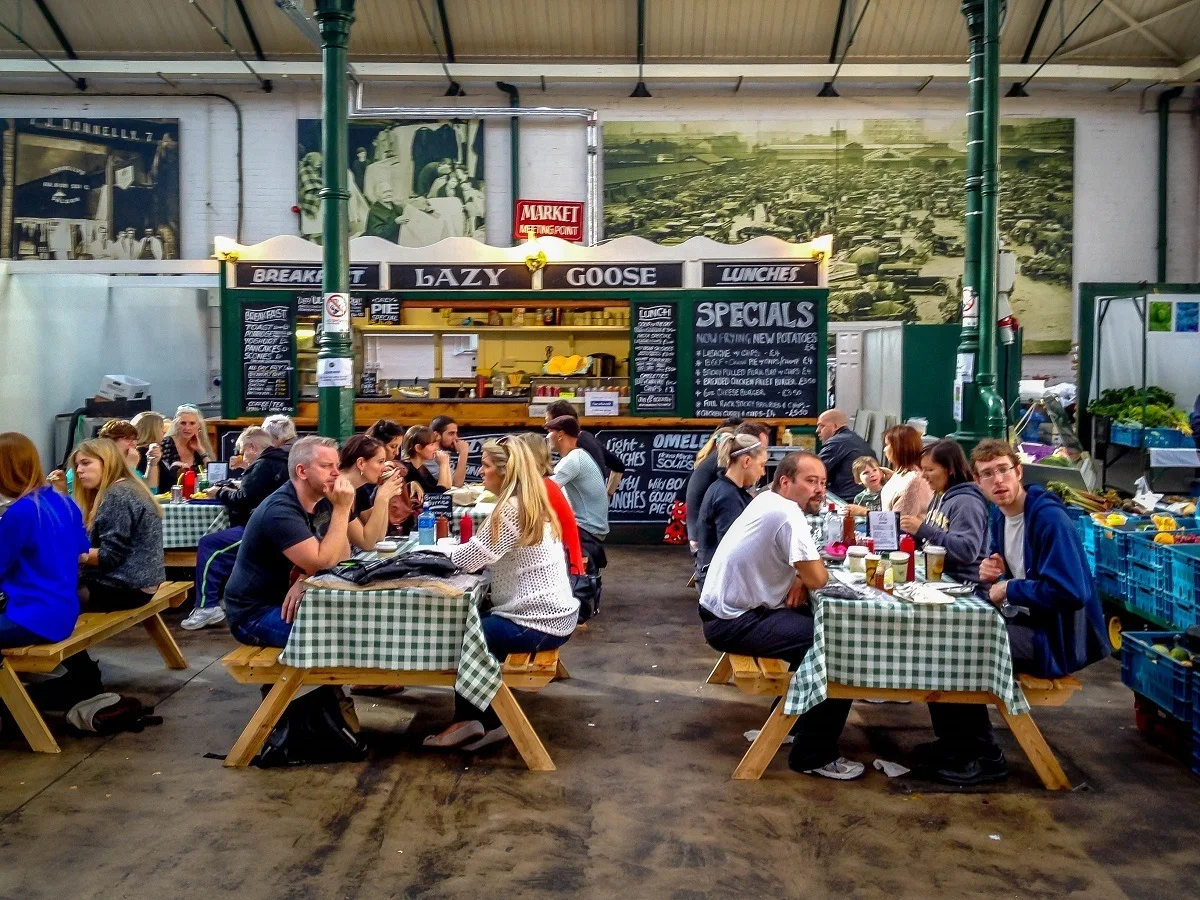 Derry/Londonderry Recommendations
Derry/Londonderry is a historic nautical city that straddles the border of Ireland and Northern Ireland. This was also a flashpoint for "The Troubles" and the site of Bloody Sunday. These days, visitors flock to walk on the Peace Bridge and to see Derry's famous Troubles Murals.
Derry/Londonderry B&B options: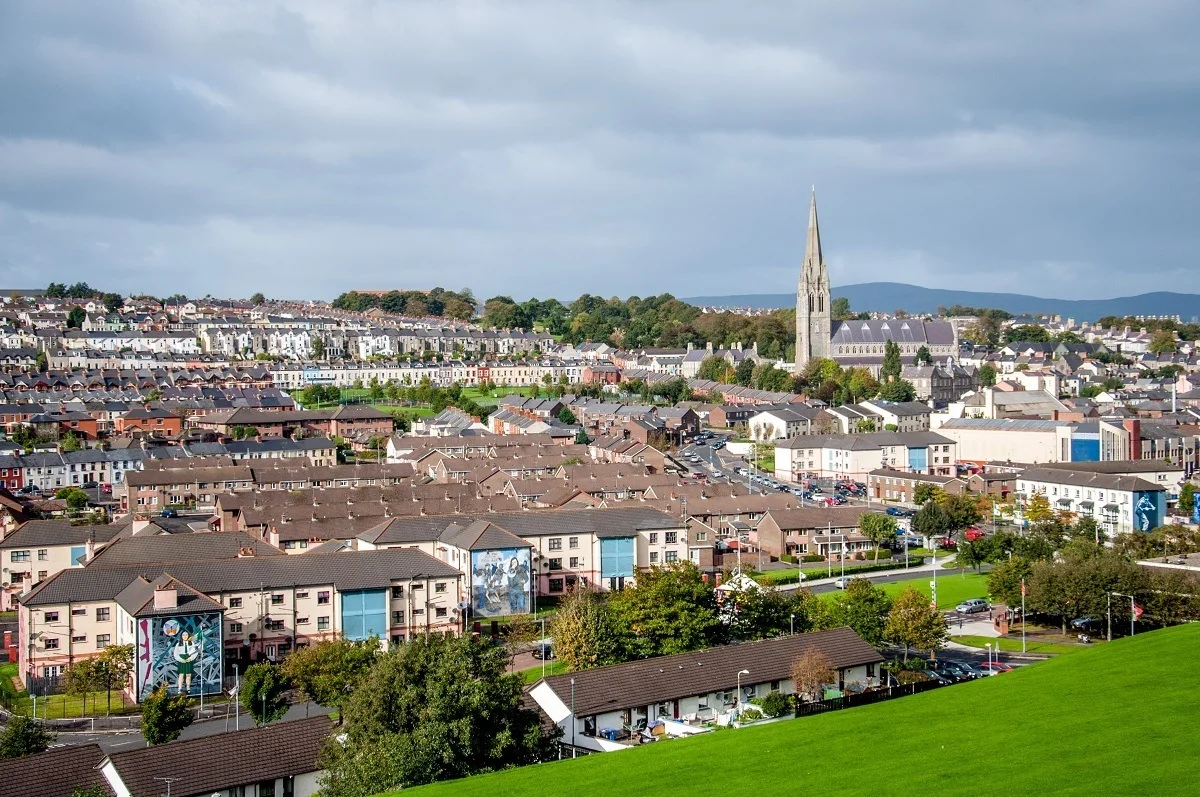 Portrush Favorites
A Final Note About Accommodations in Ireland
In general, you're going to want to see as much of the country as possible. That means moving around every night or two. We do not recommend using vacation or apartment rental services in Ireland (outside of the major cities) because those types of accommodations usually require 2-3 night minimums to be cost effective.
Also, if you're really exploring the Irish countryside, you'll find yourself doing a lot of backtracking to get back to your vacation rental. Unless you really want to spend most of your time in a specific area, Irish bed & breakfasts really are the best option to see the country.
The last thing to keep in mind is that the bed and breakfasts in Ireland tend to book up quickly. And the best B&Bs tend to book up the fastest. Keep that in mind and book your accommodations as soon as your travel plans are solidified.
Book your B&B in Ireland today
Lance Longwell is a travel writer and photographer who has published Travel Addicts since 2008, making it one of the oldest travel blogs. He is a life-long traveler, having visited all 50 of the United States by the time he graduated high school. Lance has continued his adventures by visiting 70 countries on 5 continents – all in search of the world's perfect sausage. He's a passionate foodie and enjoys hot springs and cultural oddities. When he's not traveling (or writing about travel), you'll find him photographing his hometown of Philadelphia.