Some posts on this site contain affiliate links, meaning if you book or buy something through one of these links, we may earn a small commission (at no extra cost to you).
We love to cruise. While some people say that cruising isn't really traveling, we think there is a time and a place for it. Every year, we take a multi-generational trip during the holidays and cruising is perfect for this purpose. Everyone gets to do exactly what they want. For the first time, we chose the Celebrity Cruise Summit ship. This was a new experience for us and there aren't a lot a lot of detailed Celebrity Summit reviews, so this may help other cruisers.
We have had the opportunity to cruise twice aboard Celebrity Cruises' Summit. Our first cruise was in 2014 to the Eastern Caribbean on a holiday cruise. Our second cruise was a Celebrity Summit Bermuda itinerary in the summer of 2019. Since we have cruised twice, we've been able to see changes to the vessel over time as well as really explore the ship.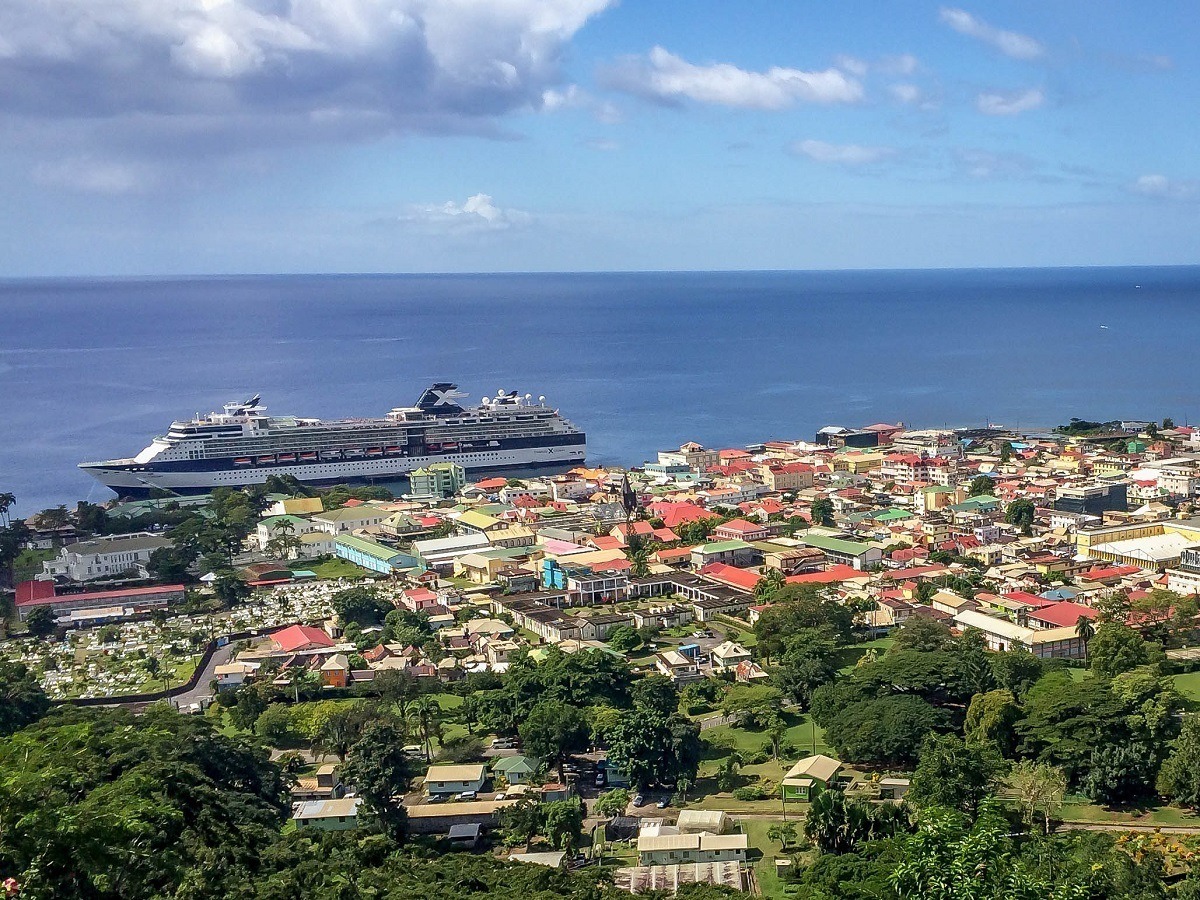 Our Celebrity Summit Review
The Celebrity Summit Cruise Ship
The Celebrity Summit is a Millennium-class vessel that was built in 2001 at a cost of over $350 million. While it is an older ship, it has been well maintained.
The 2012 Celebrity Summit renovation added additional cabins as well as other improvements to make the ship more similar to the company's Solstice-class ships – larger public spaces, more dining options and a few special perks for those in the Celebrity Aqua Class.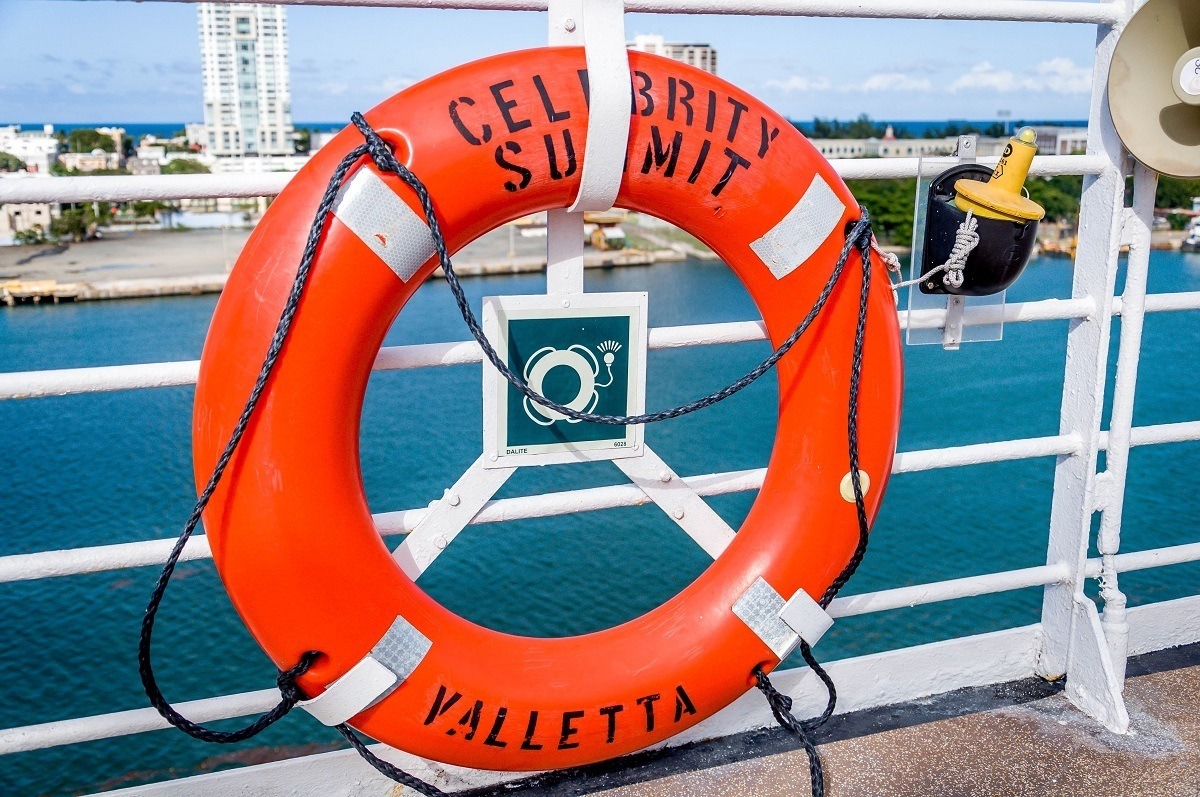 The 2019 Celebrity Summit refurbishment saw the most substantial refit and renovations in the vessel's history. All of the suites, cabins, and statements were completely renovated. The Celebrity Summit dining options were substantially expanded with new specialty restaurants added. The casino was completely modernized. The Oceanview Café was remodeled and now has a better passenger flow (shortening buffet lines considerably). The renovations are more substantial than photos would indicate, including enhancements to the plumbing (more on that later) and behind-the-scenes areas.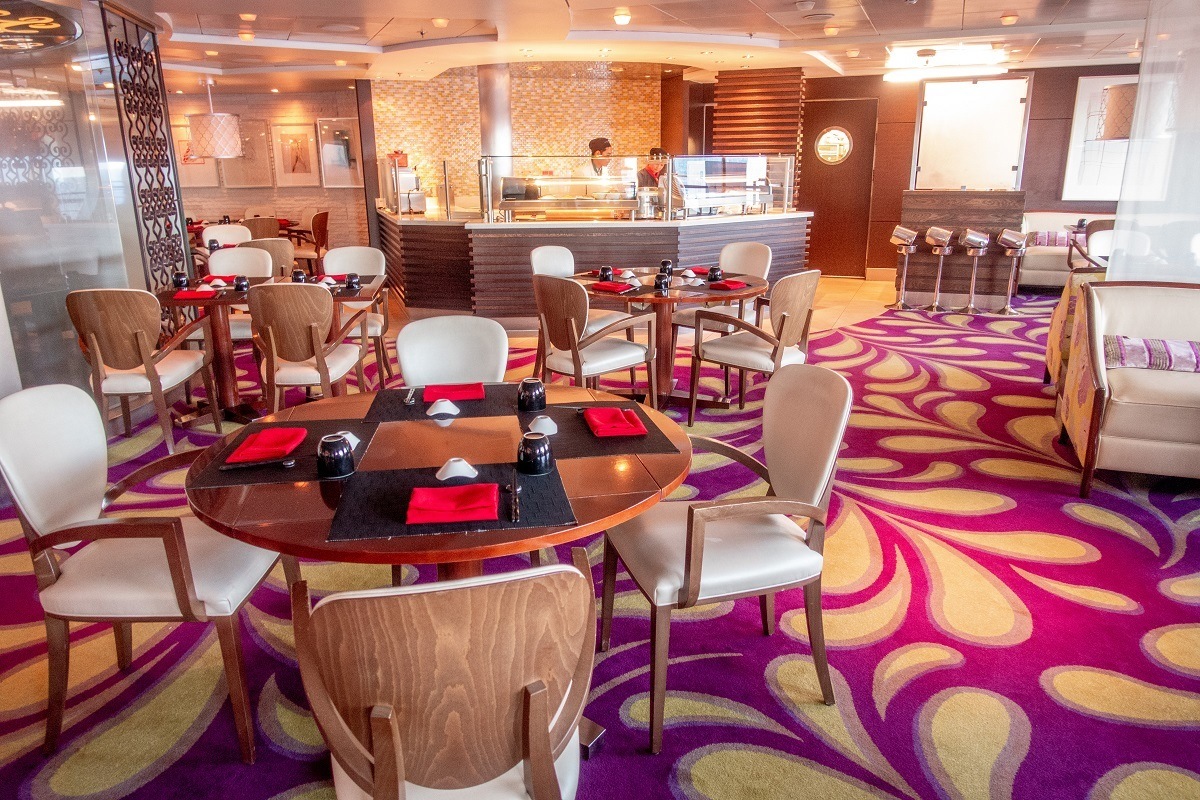 Anyone who has cruised before on any cruise line will recognize the general layout of the ship and the Celebrity Summit deck plans. The lowest level is the gangway and infirmary. There are a total of 11 decks accessible to guests (labeled Decks 2-12).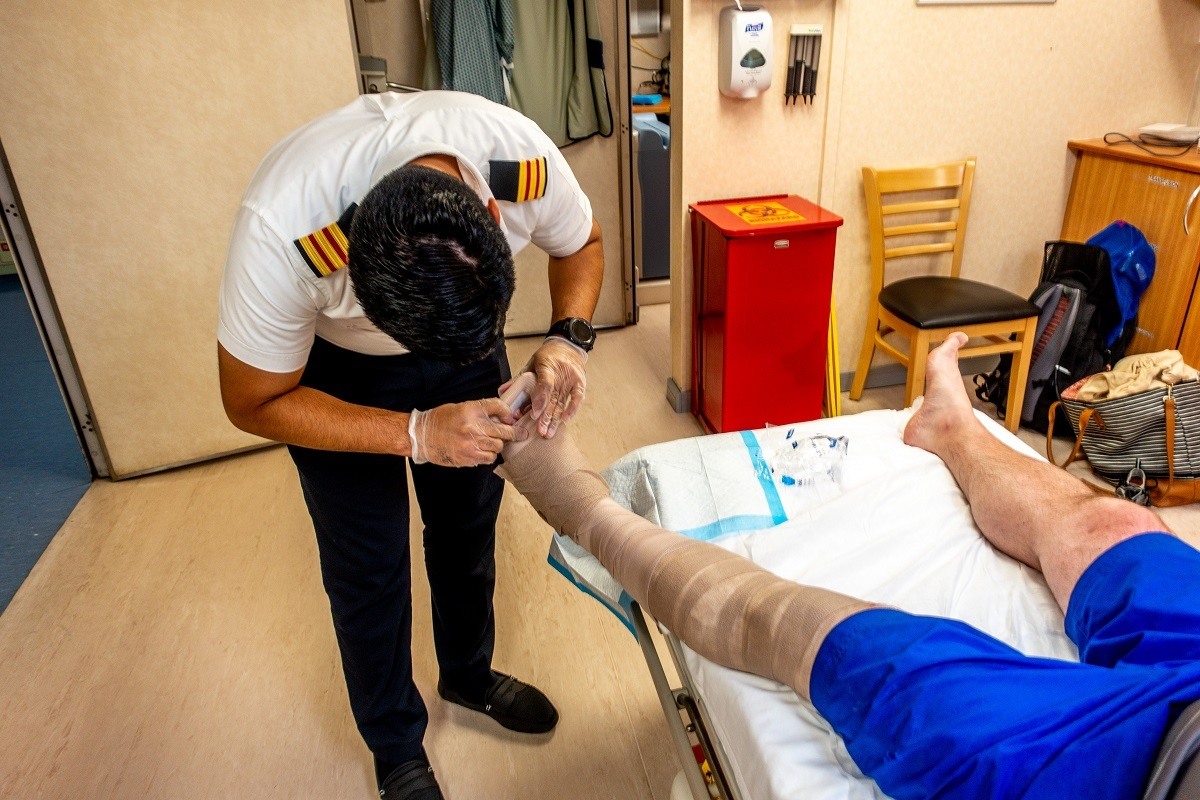 The Celebrity Theater is in the bow of the ship from Decks 3-5. The shops, casino, front office, shore excursion office and lounges are available on Decks 4-5. Guest staterooms are located on Decks 2-3, as well as from Decks 6-9. Deck 10 is the pool and the Celebrity Summit buffet, called the Oceanview Café. Deck 11 is the walking track. Deck 12 is the sports deck. Regardless of company, most cruise ships are laid out in a nearly identical fashion. While they may differ in the location of a specific bar or casino, it's pretty standard.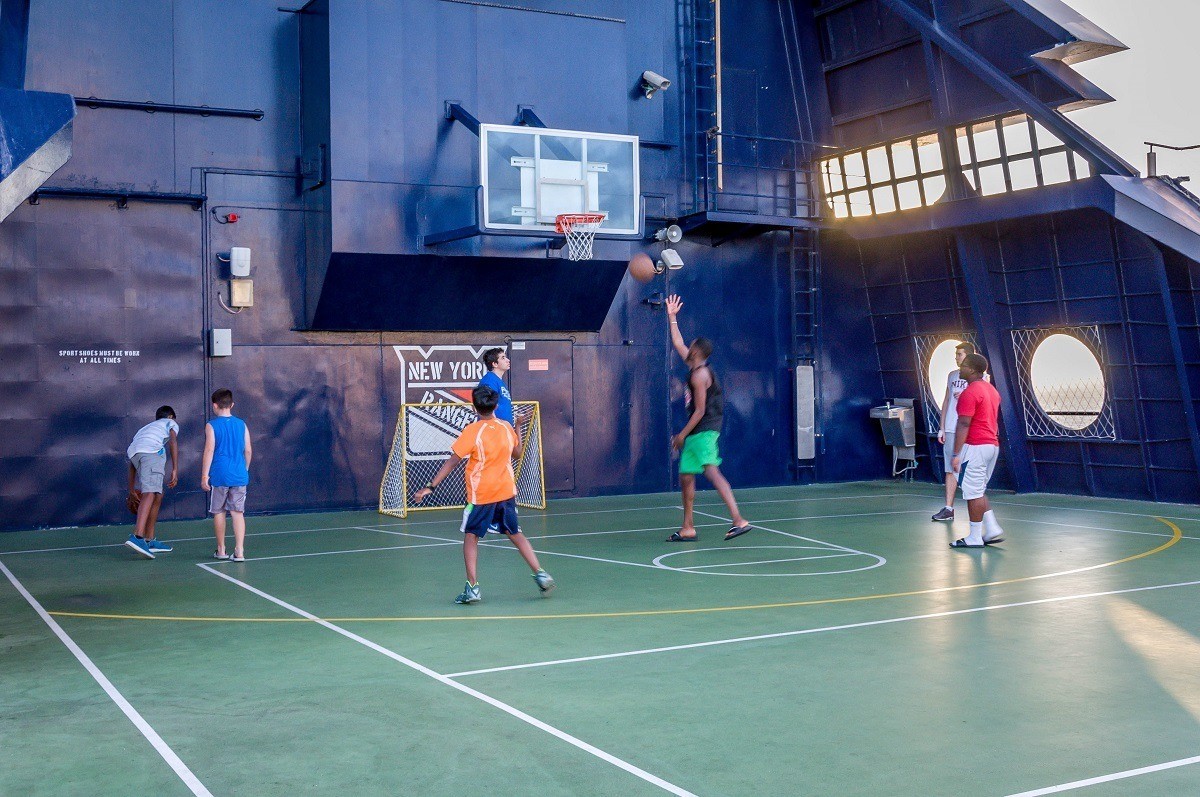 On our cruises, we spend the bulk of our time on Decks 10-11, by the pool or up on the deck above looking out at the ocean. When visiting some beautiful ports of call, this has the advantage of taking some excellent sail away photos.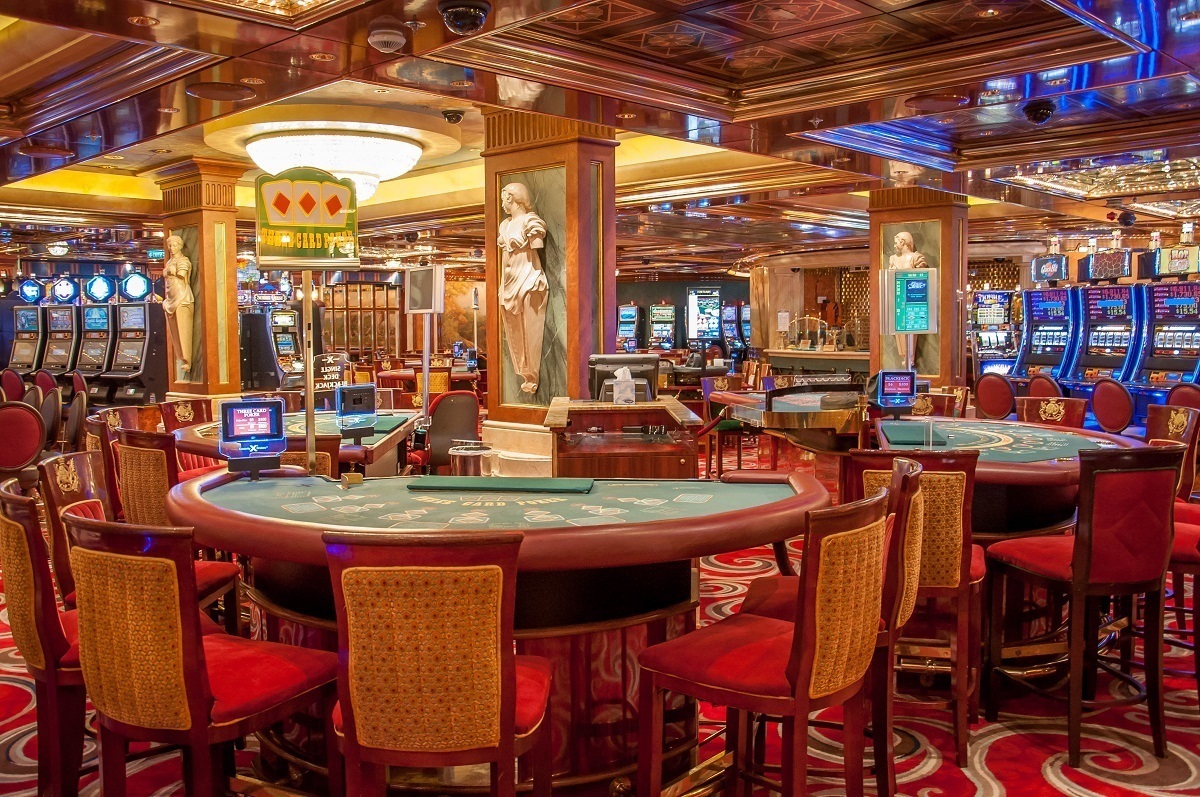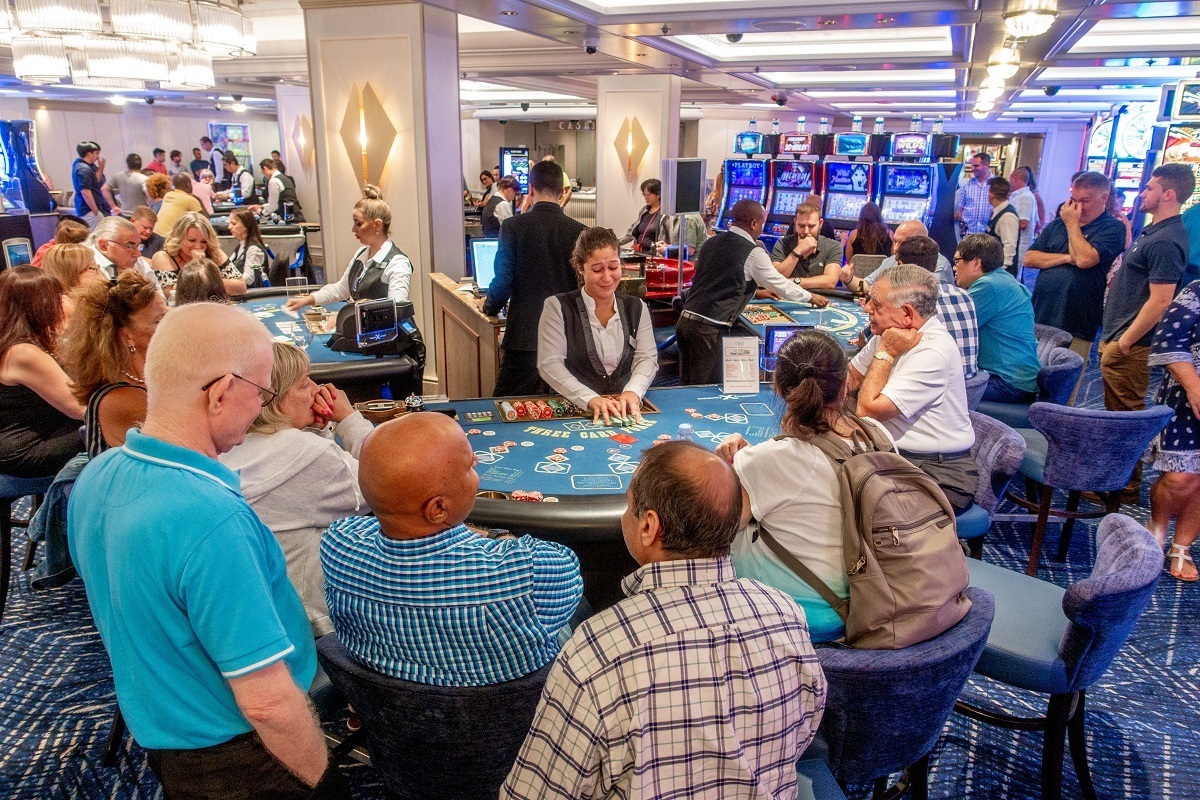 Celebrity Summit Staterooms
On both of our cruises, we were in an interior statement. We were in room 2088 – an interior stateroom on deck 2 – during our Eastern Caribbean cruise. And on our Celebrity cruise to Bermuda, we were in room 8105, immediately under the swimming pool (more on that below). On cruises, we spend so little time in our room the interior/exterior and room size make little difference for us. We've never paid for a big suite or balcony, and that's fine by us.
Our Celebrity Summit stateroom was pretty standard and had two twin beds pushed together to make a king-sized bed (just like every other cruise we've been on). The stateroom had a small sofa (more like an over-sized chair), a coffee table and a little vanity station. There was a flat panel TV (but no DVD player like other cruise lines) and a mini bar. The closets had one large compartment for hanging clothes and a smaller section with shelving (one shelf held a safe for valuables) to serve as a dresser. The bathroom was pretty compact and had a shower, sink and toilet.
After the 2019 refurbishment, the rooms have a more open concept and there is glass doors on the shelving and cubby areas, which make it appear more open and inviting.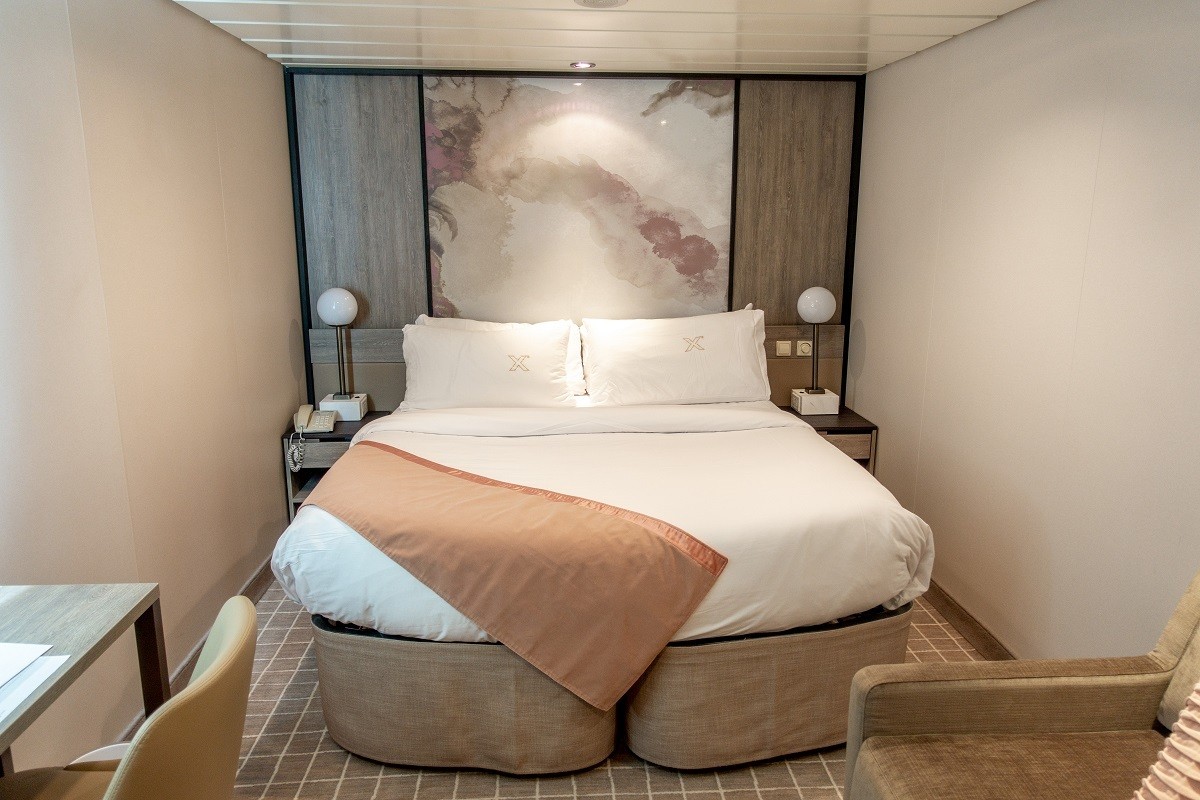 The Celebrity Summit Food Review
One of the things that many cruisers look forward to is the food onboard. There are 9 different Celebrity Summit restaurants and cafes for your dining pleasure. Every morning, we had breakfast in the Oceanview Café (Deck 10) in the middle of the ship. This is the long buffet with hot food, omelet stations in the morning and some cooked-to-order items for dinner. One evening, we had dinner here for the Asian stir fry (which was delicious!). Most days, we had a late lunch at the Pool Grill (Deck 10), grabbing a quick hamburger and fries before soaking up some sun.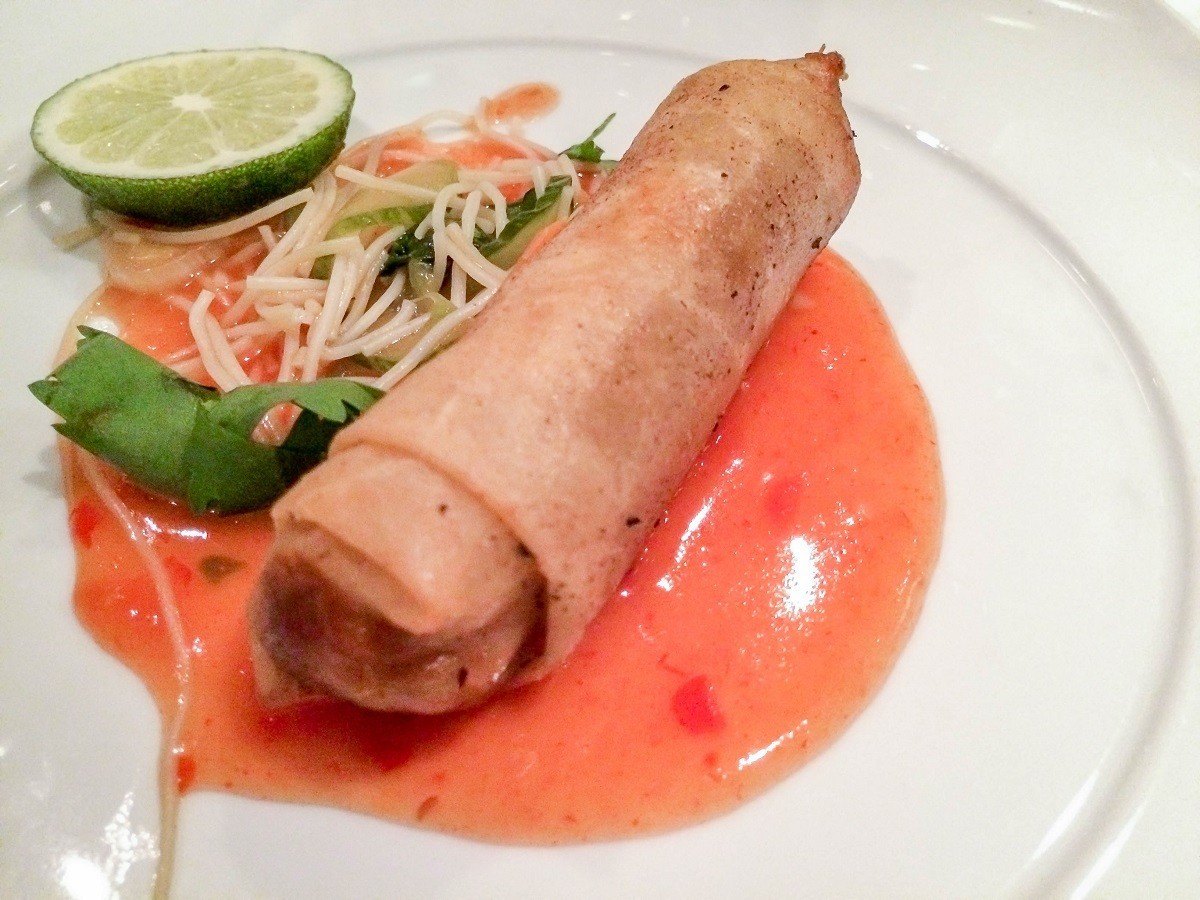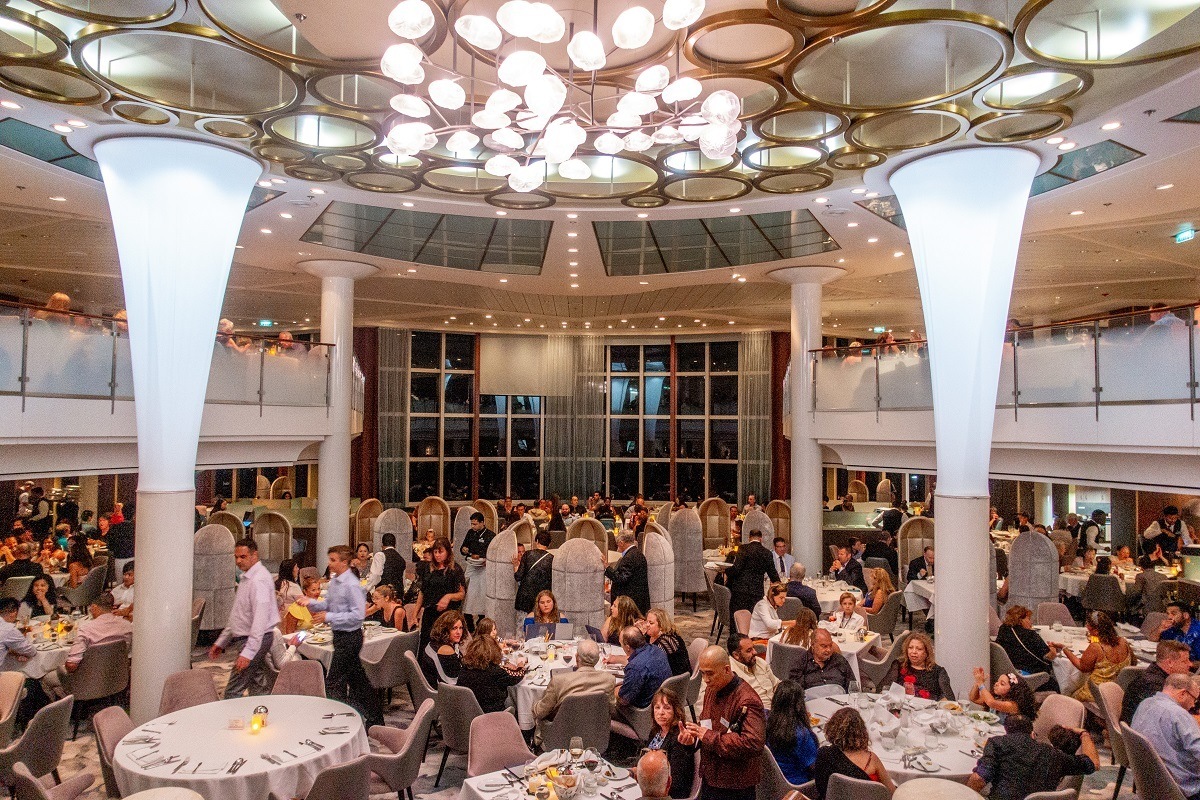 For dinner, we dinned almost every night in the Cosmopolitan Restaurant (Deck 5), which has been renamed with the super-boring name of Main Restaurant after the refurbishment (we liked the old name better).
We opted for Celebrity Select Dining – a more flexible option giving us the ability to make reservations for the times that interested us. We made reservations most nights, and on the one time we didn't, we only had to wait about 20 minutes.
The food in the Main Restaurant/Cosmopolitan Restaurant was quite good. To feed several thousand people, everything needs to be mass produced, but it is done in a way where quality standards were very good. We enjoyed it.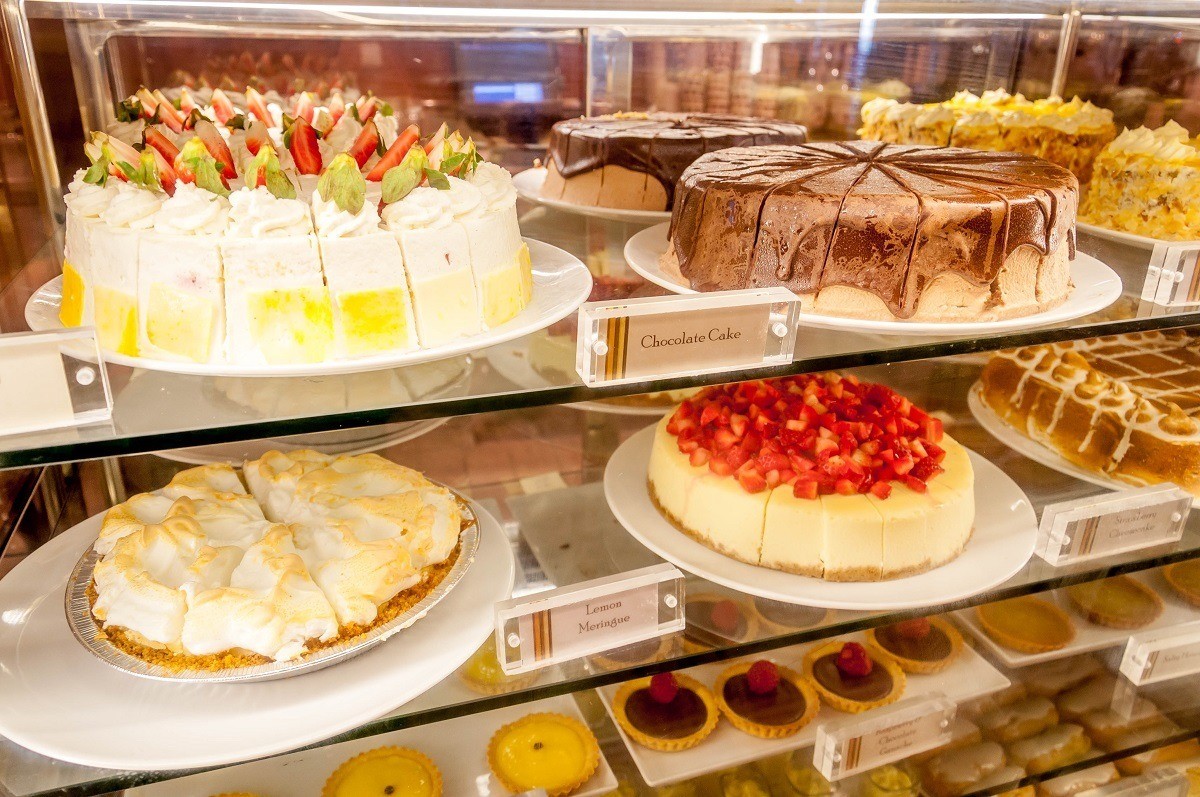 One night, we want to the playfully modern Qsine. The Qsine menu (presented on iPads) is full of deconstructed menu items or whimsical recreations of favorites – spring rolls served in large springs, sushi lollipops, or a taco mortar pestle guacamole. The food was exceptional and the service matched!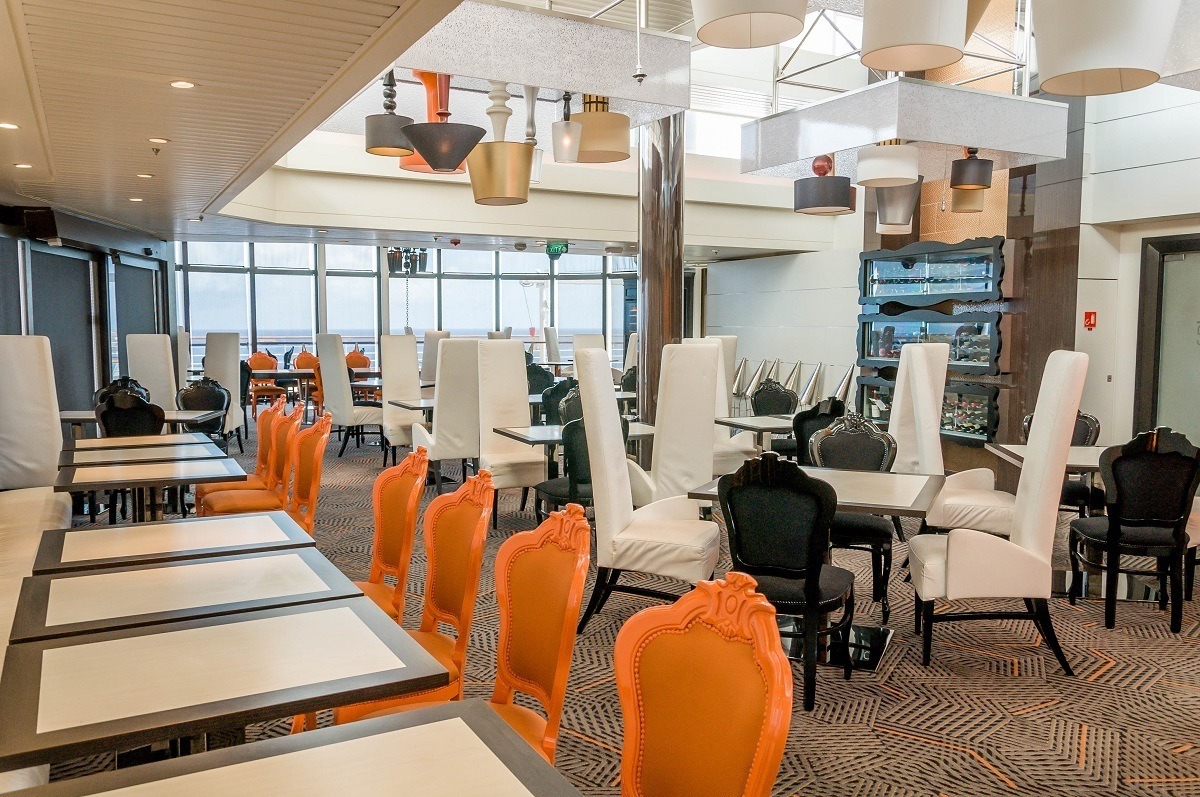 We were not in the Celebrity Summit Aqua Class, but we heard good things about the private dining room Blu. On our next Celebrity cruise, we might try Celebrity AquaClass.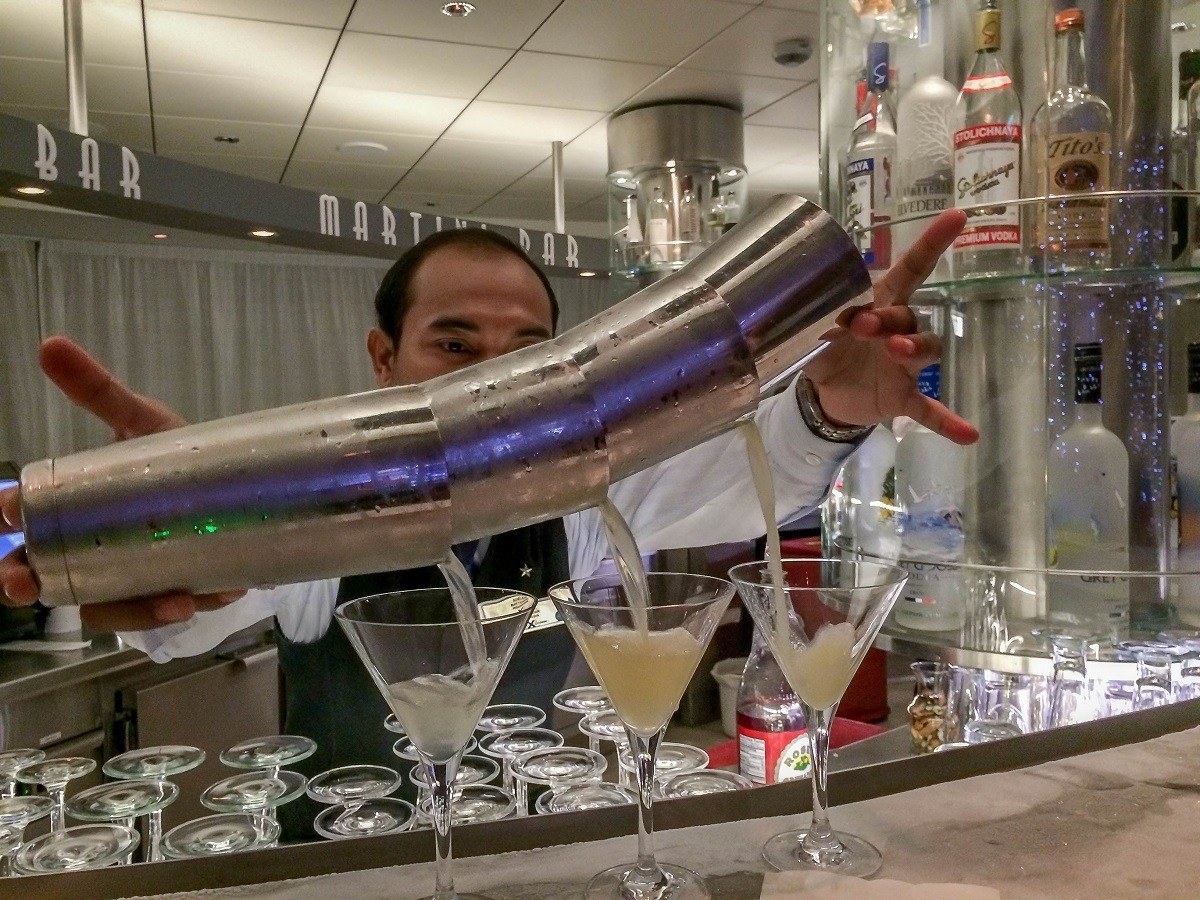 Celebrity Cruises Cooking Classes
One of the special experiences available on Celebrity Cruises are some of the cooking classes. On select sea days, cooking classes are offered. In the morning, you'll make a multi-course meal and then eat it for lunch in the Celebrity Summit Tuscan Grille restaurant. It's a wonderful experience!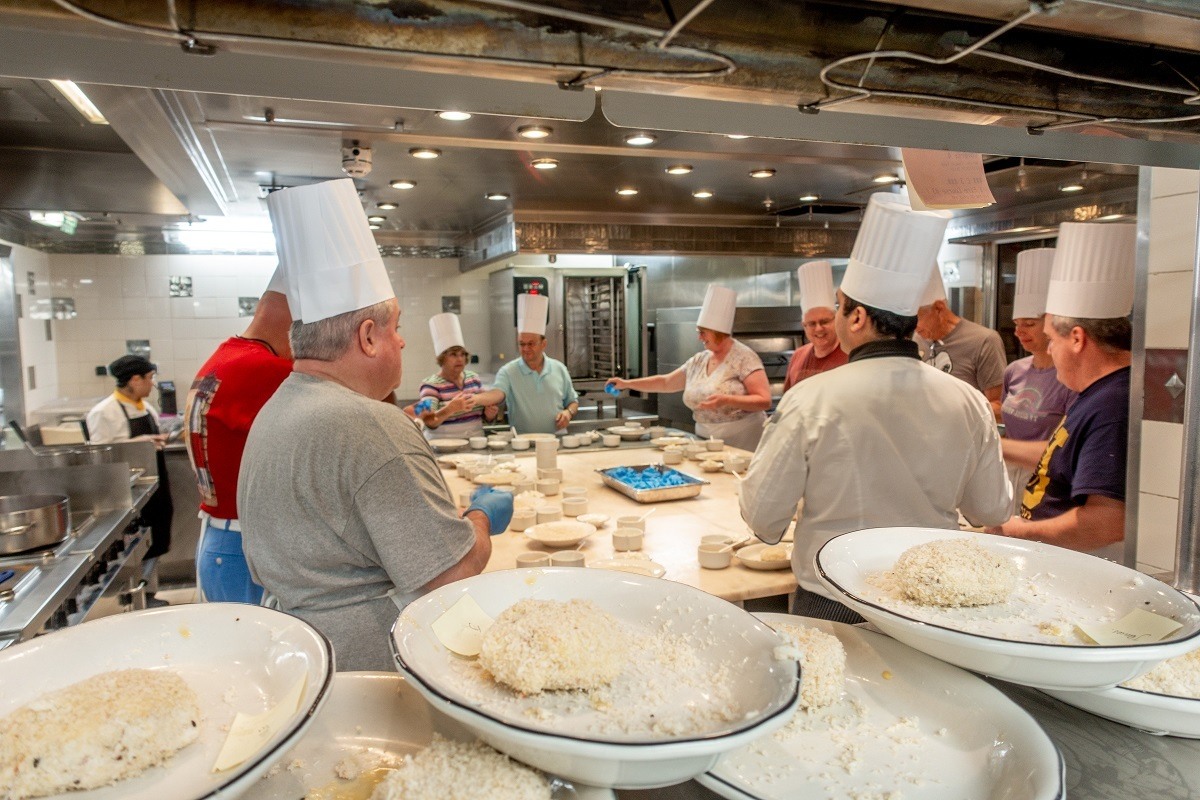 Celebrity Cruises Entertainment
Every night, the Celebrity Summit had entertainment programs. There were two Broadway-esque singing shows: the classics with Stars in Their Eyes and iHollywood, which had tunes from the silver screen. Additionally there was an iMagic show with the greatest illusions in history and Joel Mason's Elton John tribute show.
Unfortunately, we didn't go to a single one of the evening programs. For us, it seemed liked there was usually only one show, which seemed to conflict with dinner. For the nights when they had two shows, the first was extremely early and the other was in the middle of dinner.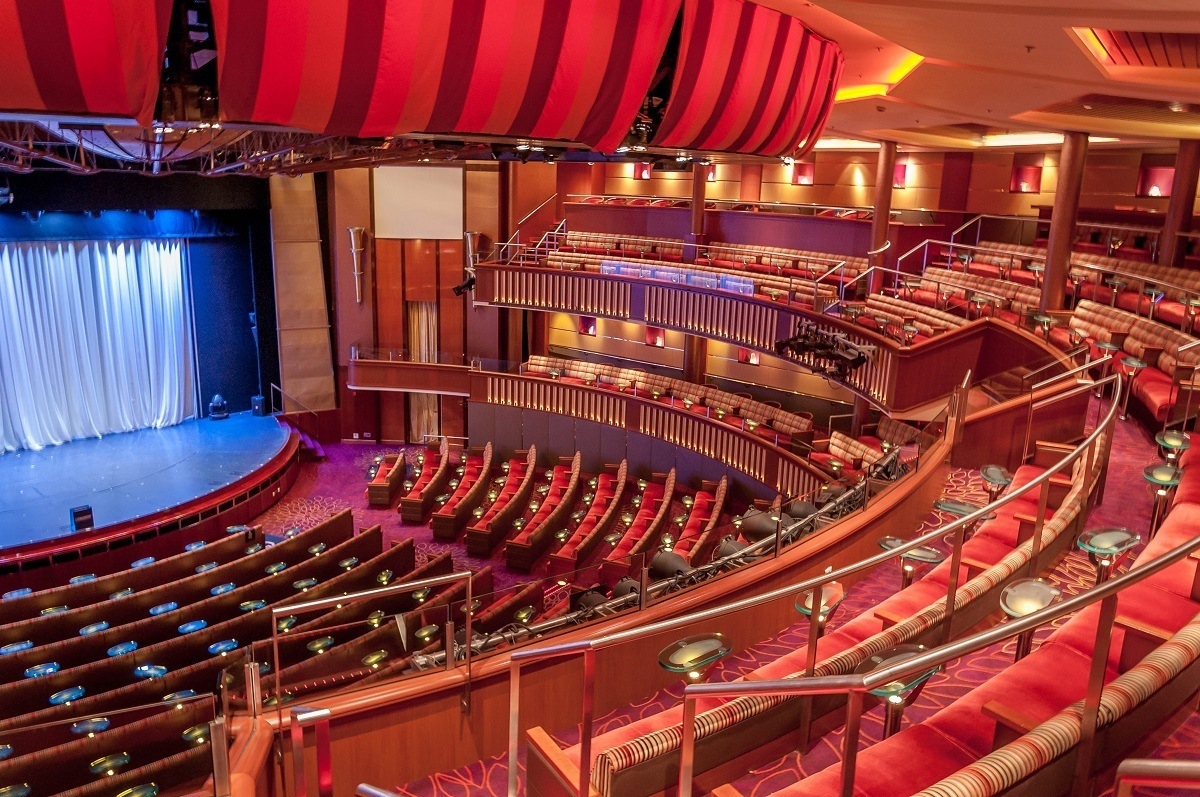 Behind-the-Scenes Tours
Celebrity Cruises offers two different behind-the-scenes tours onboard. There is a behind-the-scenes Celebrity Summit Ship tour, usually on the first sea day. There's a nearly $100 per person charge for the tour. You'll see the bridge, the I-95 main corridor, and see how the magic is made. If you've never taken a cruise ship tour, it's worth doing at least once.
There's a second option for cruisers. The behind-the-scenes galley tour is free and not to be missed. You'll descend into the bowels of the ship and see how your food is prepared. You can see the massive ice cream makers, employees cutting all the fruits and vegetables, and all of the prep work being doing. It is absolutely fascinating!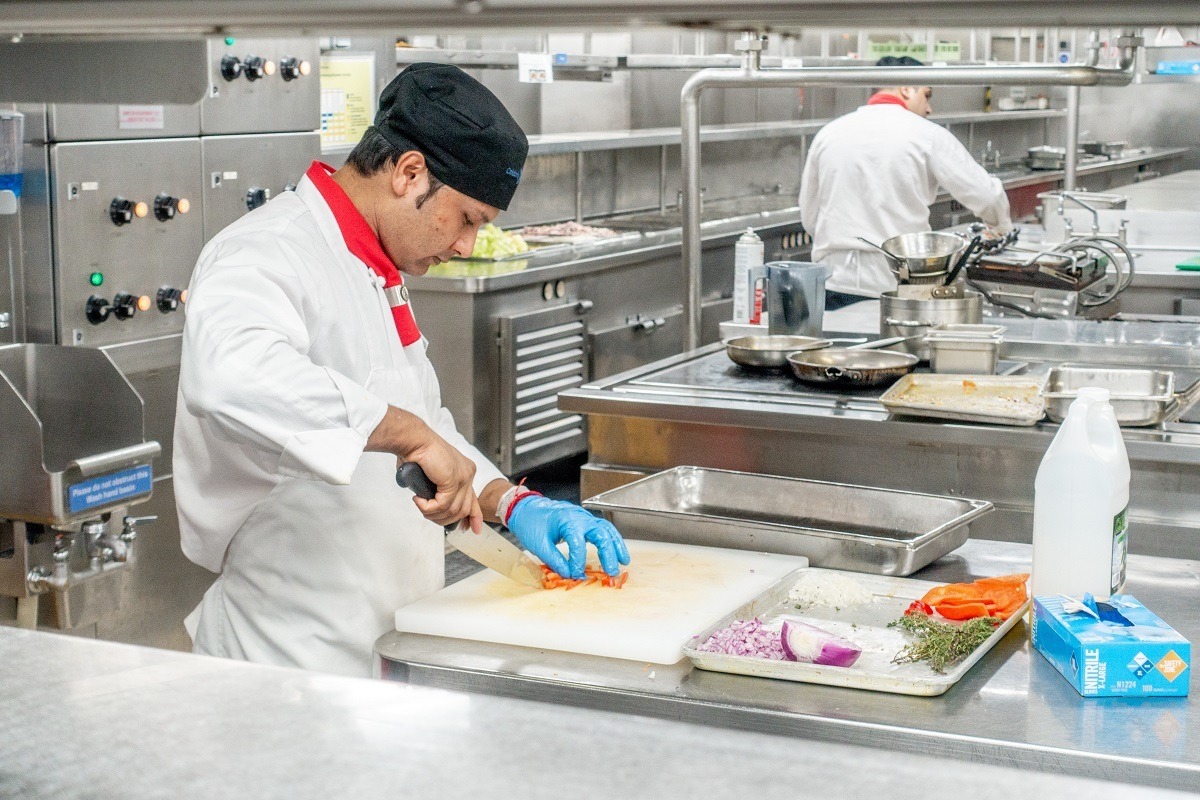 The Celebrity Summit By the Numbers
Occupancy: 2,218 (after the 2019 refurbishment)
Tonnage: 91,000
Length: 965 feet
Width: 105 feet
Draught: 26 feet
Year Built: 2001 (plus substantial renovations in 2012 and 2019)
Number of Pools: 3
Number of Hot Tubs: 5
Number of Restaurants/Cafes: 9
Number of Bars/Lounges: 9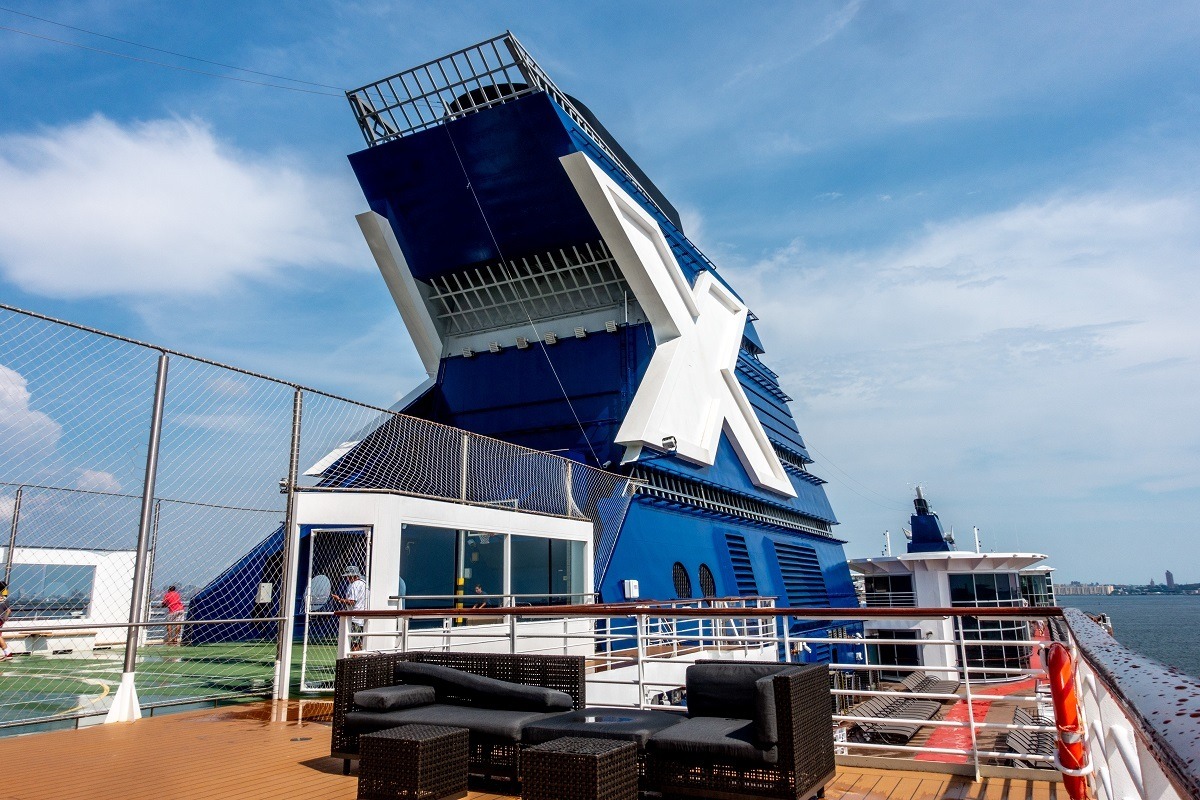 The Celebrity Cruises App
In 2017, the Celebrity app was launched to much fanfare. The app has detailed schedules, the Summit deck plans, and even a handy messaging feature to keep in touch with friends and family members on board. One of our top Celebrity cruise tips is to download the app at home to save slow downloads on the first day on the boat.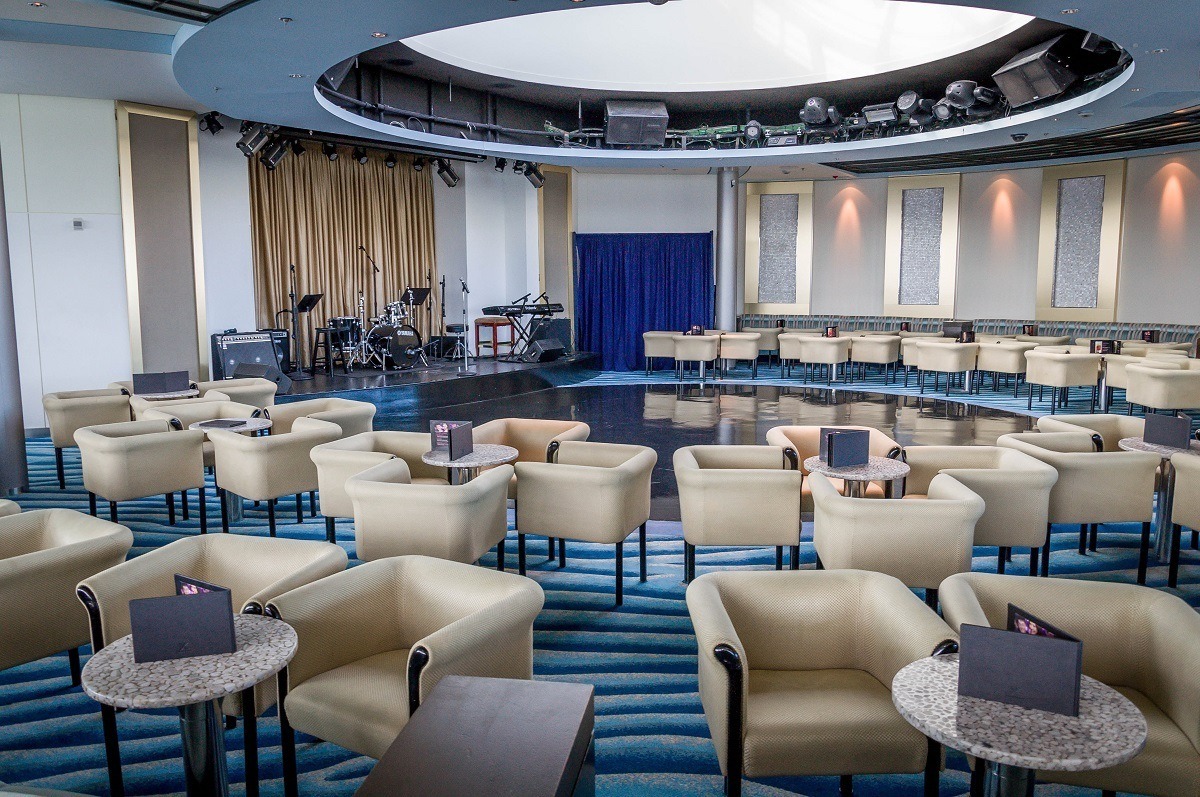 Celebrity Summit Eastern Caribbean Cruise
The Celebrity Check-In Process/Disembarkation in San Juan, Puerto Rico
The Celebrity Summit check-in process in San Juan, Puerto Rico was relatively painless. The transfer of baggage from taxi to longshoreman took only about 3 minutes. Once inside the terminal, the lines moved very quickly. We were fully checked in and headed towards to the ship in about 20 minutes.
In some Celebrity Summit reviews we read, others noted a long, disorganized check-in process so we were expecting the worst. However, we found it to be efficient and consistent with other cruise lines.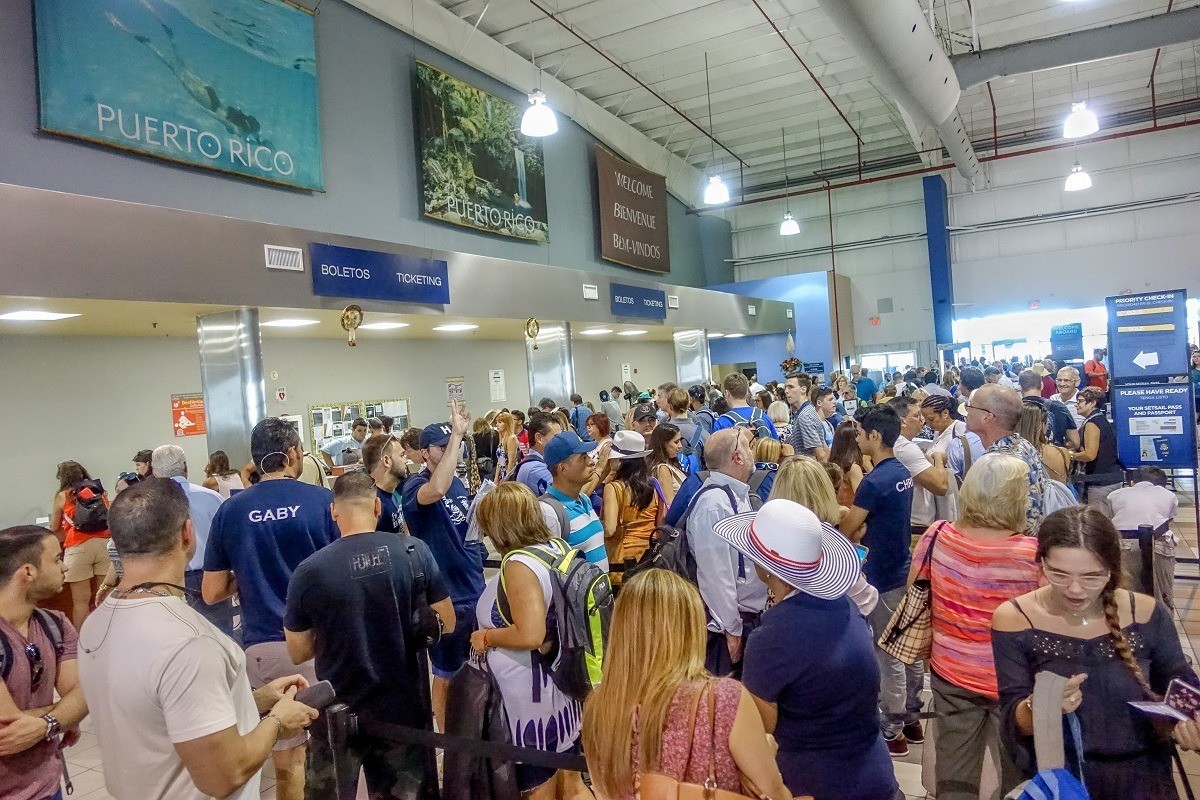 Disembarkation in San Juan was also relatively painless. Like all cruise ships, you leave the tagged luggage outside your door by midnight. The luggage meets you on shore. We were some of the last to leave the ship, heading up to the Oceanview Café for breakfast before taking our time getting off the boat. Once in the terminal, we did experience long lines to clear immigration (sadly, no Global Entry kiosks in San Juan).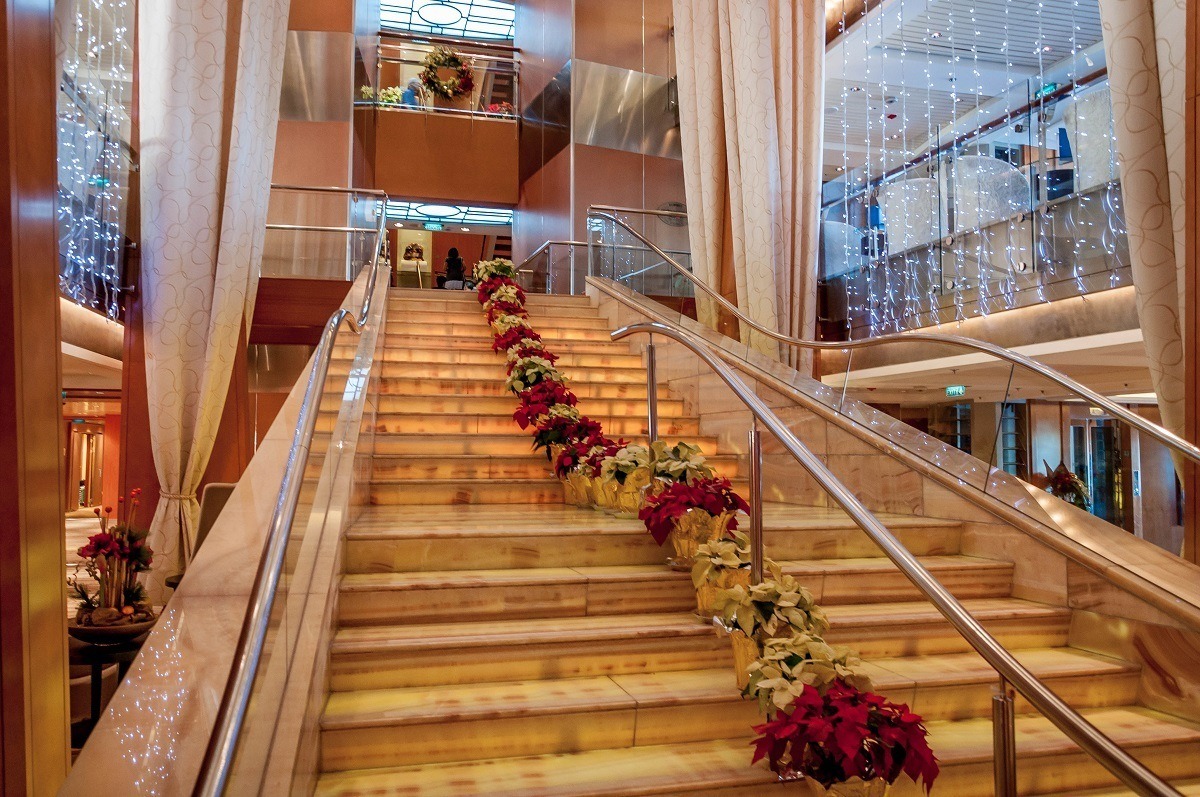 Celebrity Summit Itinerary and Ports of Call in the Eastern Caribbean
This cruise was a seven night Eastern Caribbean cruise leaving out of San Juan, Puerto Rico. Depending on which ports are included, they either sell this cruise an Eastern Caribbean cruise or a Southern Caribbean cruise.
The Eastern Caribbean ports of call were:
In each port, we opted to plan our own activities rather than book into one of the official Celebrity Cruises excursions. We've found this is a good way to get away from the crowds and have the kind of travel experience we really want. If you are new to cruising, we recommend reading our article: Cruise Tips for a Better Voyage, where we share all of our tips and tricks.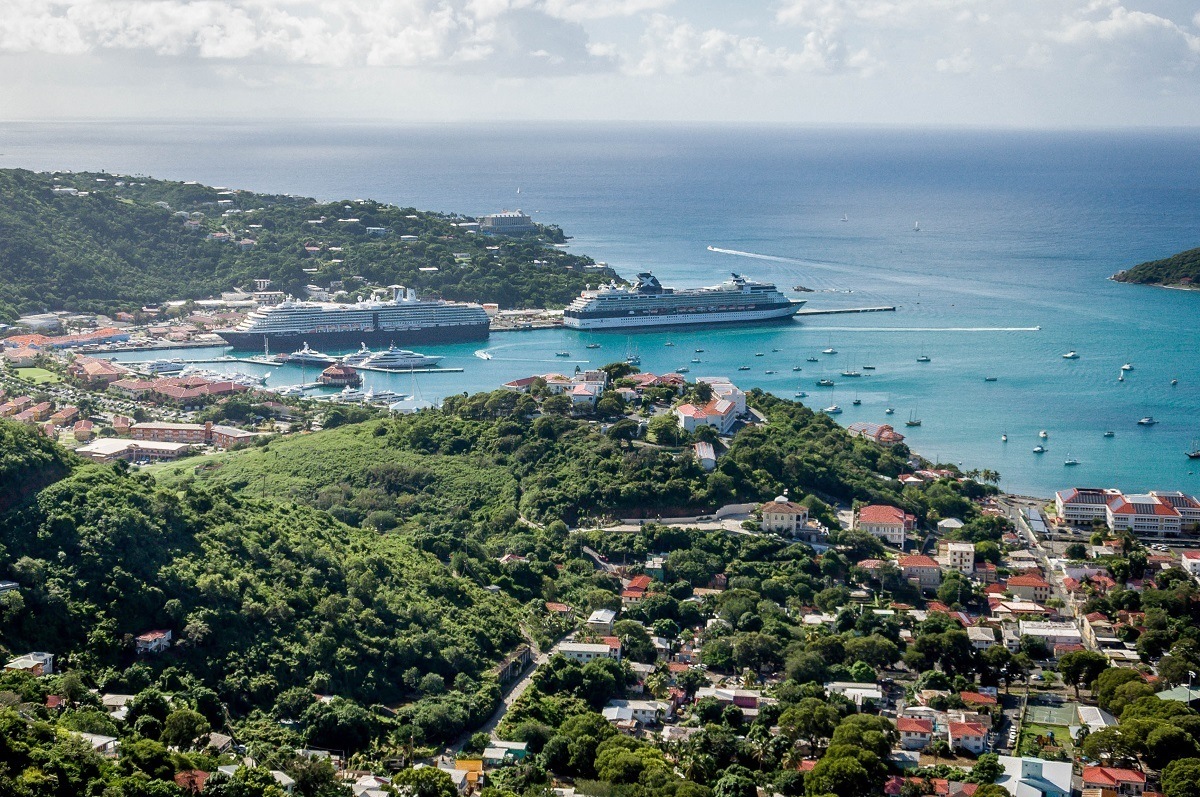 Celebrity Summit Bermuda Cruise
The Celebrity Check-In Process/Disembarkation in Cape Liberty, NJ
The Celebrity Summit check-in process in Cape Liberty, New Jersey was extremely fast and painless. Cruisers can now use the Celebrity Cruises app to upload their photos and scan their documents. When you arrive at Cape Liberty in Bayonne, New Jersey, all you need to do is park your car in the garage, drop your bags, head inside, use the facial-recognition software, go through security screening and get on the boat. Total embarkation time for us was less than 5 minutes.
Getting off the boat was equally easy. Roll off the boat, walk through the facial-recognition software, pick up your bags, and get in your car. It could not be faster, or easier.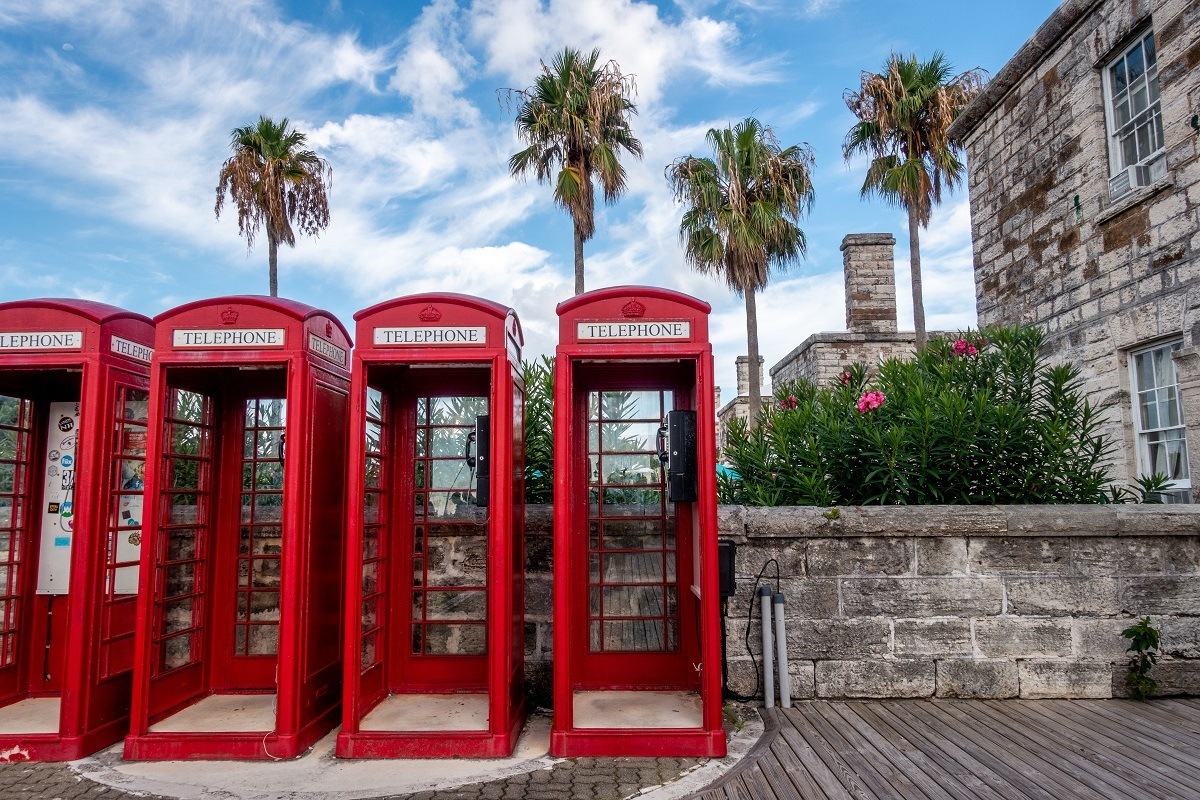 Celebrity Summit Bermuda Itinerary
The focus of this cruise is on Bermuda. There are usually two sea days in one direction, and one sea day coming the other way. On some select itineraries, Newport, Rhode Island or Charleston, South Carolina are sometimes added. On some 10-day Bermuda cruises, both Newport and Charleston are added to the Celebrity Cruises Bermuda itinerary.
A Celebrity Cruise Accident
We were guests on the Celebrity Summit when there was an accident at sea. Celebrity Cruises has taken to calling it "The Incident."
One evening we were coming back from dinner in the dining room and noticed the carpet in our hallway near our door was wet. It was about like someone had spilled a glass of water. No big deal. And then we heard the sound of water rushing in the ceiling above our heads. We opened the door on our stateroom.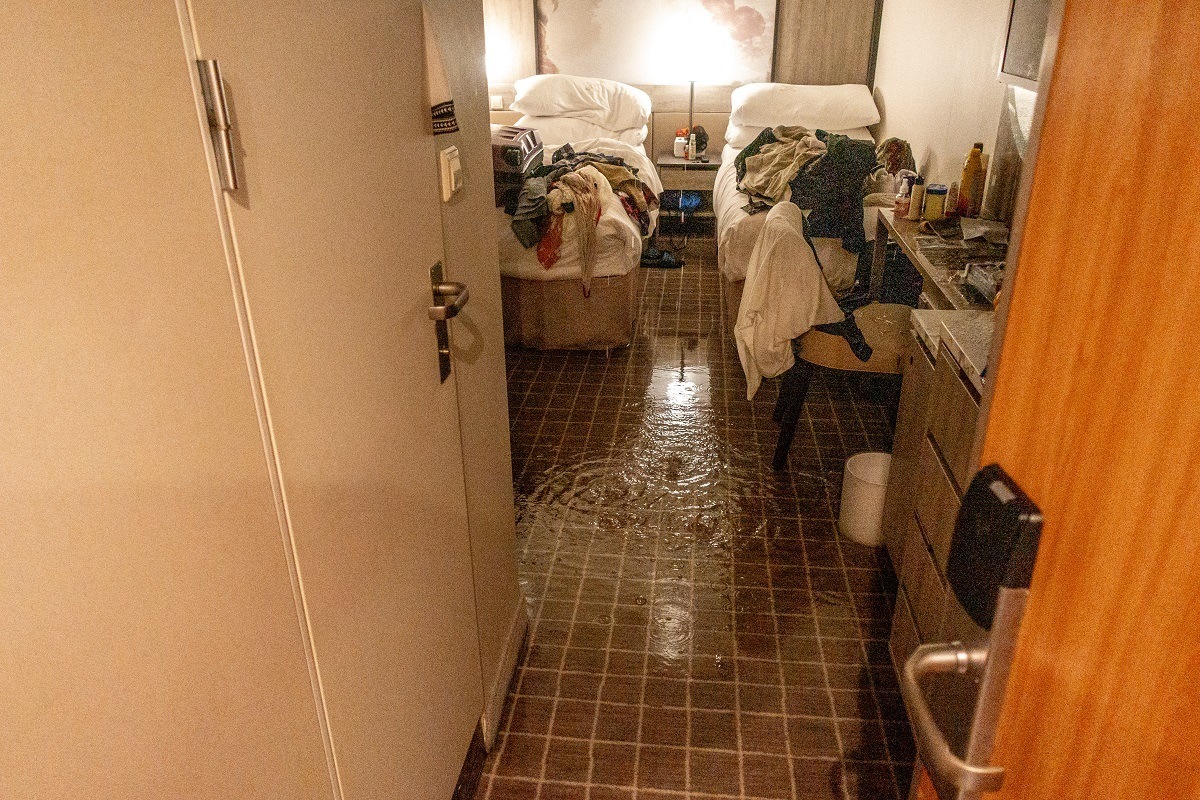 The carpet was wet and water was pouring into our stateroom through the wall. Laura called down to the front desk and there was no answer – it rang for over a minute. By this time, some of our neighbors were encountering large amounts of water in their room. Down the hall, a family with small children started screaming and crying. Down the hall, some idiot yells, "The boat is sinking!"
Laura ran down to the front desk to try and get someone (ANYONE) from the ship's crew to come. They told her they were aware of the issue and it was being handled. Meanwhile, back outside our stateroom, no employees anywhere. I called the front desk and was told maintenance was fixing it. Meanwhile, no employees visible.
For over 30 minutes, water poured into dozens of staterooms and not a single employee showed up to calm nervous, screaming passengers or take control of the situation. Had this been an even more significant emergency at sea (such as a fire or running aground), how many passengers could have been injured or died?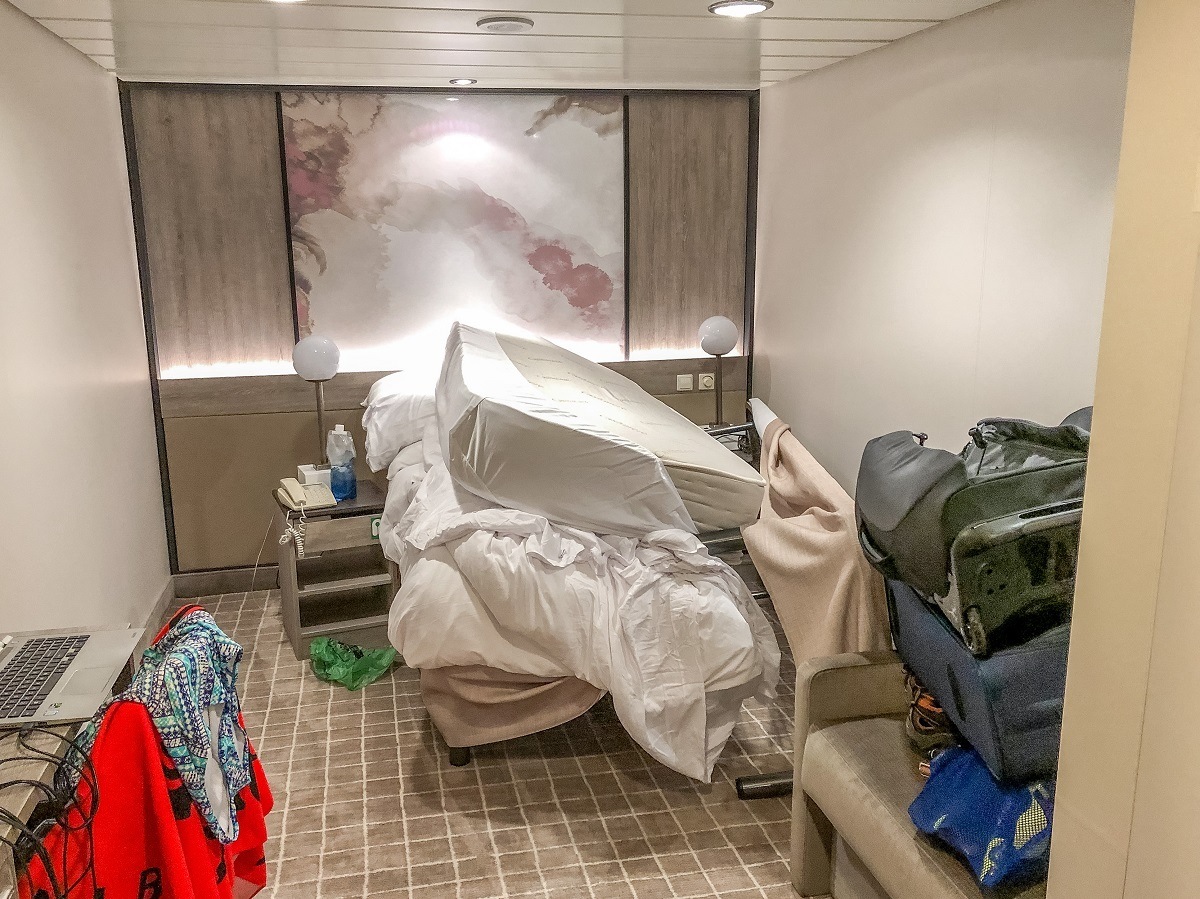 Despite having just spent weeks in dry dock going through a multi-million-dollar refurbishment, it would seem the pipes had not been addressed. A high-pressure pipe connecting the swimming pool to dumping outside the vessel had burst. The entire contents of the ships swimming pool drained in guest staterooms – an estimated 15,000 gallons of saltwater – in our luggage, clothes, and personal possessions.
While waiting until 2:00am to figure out if we could go back into our stateroom or waiting on employees to tell us anything, a server in one of the bars casually mentioned this has happened before. There have been at least two other burst pipes that have flooded the crew's quarters on the lower decks of the cruise ship in recent months.
The next day, the captain and the director of hospitality met with all of us on the bridge of the ship. Explanations and apologies were made. We believe Celebrity's efforts truly helped make the situation right and we were satisfied with the outcome. And, yes, we will probably cruise on Celebrity Cruises again sometime. But we were left with the nagging feeling that guest safety wasn't a top priority.
When it comes to this situation, we have repeatedly contacted Celebrity Cruises and given them a chance to comment on this incident and whether their staff are truly prepared to handle an emergency at sea. They have not responded to multiple requests for comment.
The Overall Celebrity Summit Cruise Experience
We would cruise on Celebrity again, but would look to a different itinerary.
Also, we were unable to make use of the Celebrity Cruises Canyon Ranch SpaClub on board. That will also be for our next cruise with Celebrity.
Our overall Celebrity Summit review is very good. While the Celebrity Summit was an older ship, it was well maintained, particularly after the 2019 refurbishment.
The Summit itineraries are very good. The selling point of the 7-day cruise of the Eastern Caribbean is the chance to have six days in port and visiting some amazing destinations! On the Celebrity Cruises to Bermuda, the main selling point was the ability to drive to the Cape Liberty terminal and have several consecutive days in port.