Whether you're looking for something fun to do on a first date or want to check out something new with a long-time love, there are lots of options around town. From wineries to parks and unique music venues to making your own chocolate, here are some of our favorite ideas for a fun date night in Nashville.
Hear Music in the Vines at Arrington Vineyards
Just a half-hour from downtown, Arrington Vineyards offers music and wine on its expansive property. Every Saturday and Sunday from April through October (and select other dates), you'll find jazz and bluegrass bands playing on the hillside as part of the winery's Music in the Vines series.
With about 20 reds, whites, and dessert wines to choose from, the vineyard offers a variety of options. If you can't make it on the weekend, there is a rotating list of food trucks on Fridays. Tastings, bottles, and charcuterie plates are always available, so visiting Arrington is a fun date idea any time.
Play around at Game Point Cafe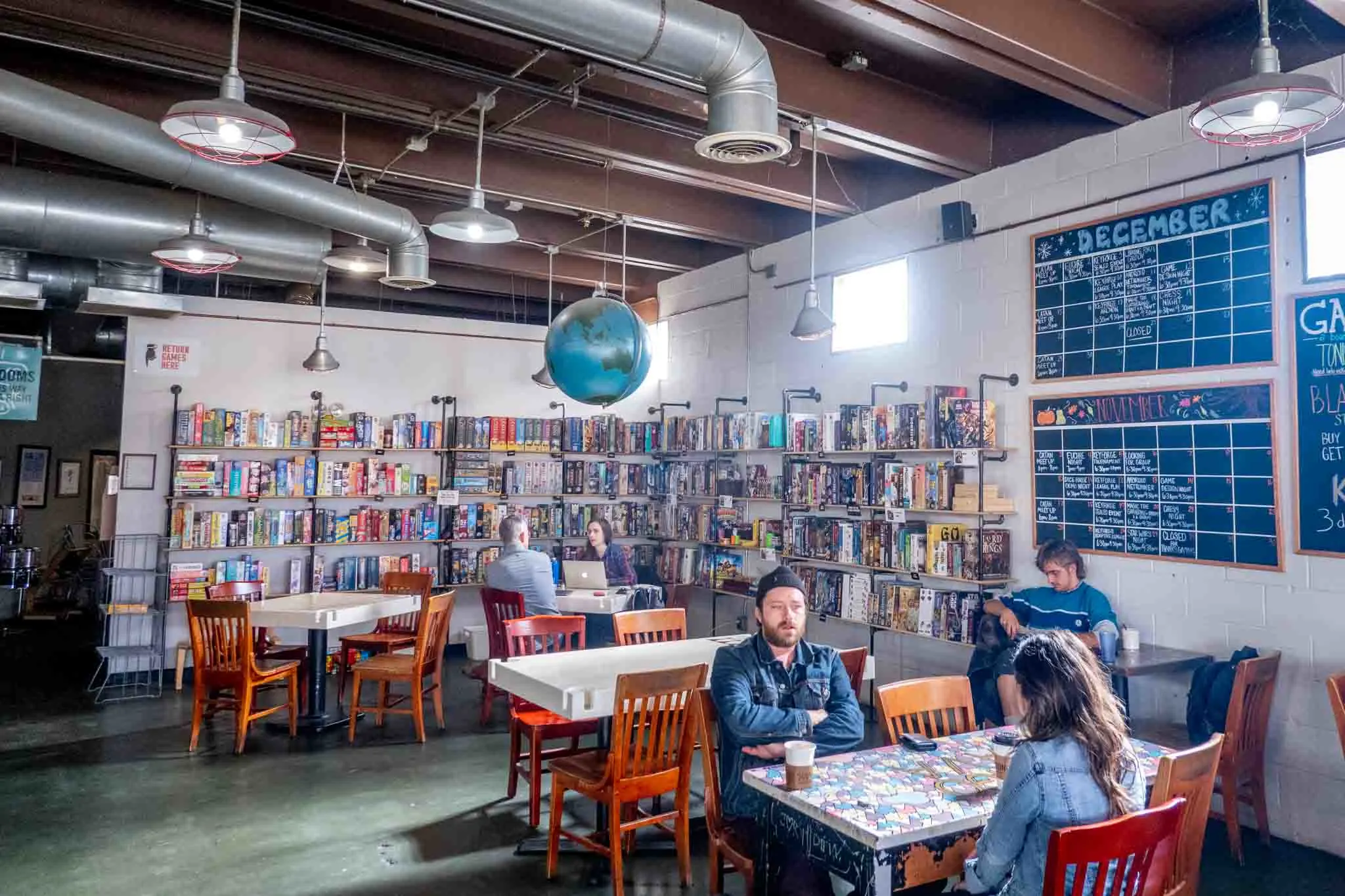 An evening or afternoon (or, heck, even breakfast) is always entertaining at Game Point Café in East Nashville. This fun place offers over 400 games and even has coaches to help you understand how to play them. There is a sizable food menu in addition to lots of coffee and select beer and cider offerings, so it's a great place to hang out for a little while.
Unlike many game-focused cafes, Game Point Cafe doesn't charge an entry or playing fee. The whole environment is laid-back and designed to encourage a good time. If you're in the area, don't miss it.
Get creative at Paddy Wax
Paddywax Candle Bar is the place to go for a fun date. At this welcoming space, you can sip drinks with your honey while making a candle.
The process is simple—pick your container and one of their 40 fragrances to use when your pour you own candle. In just a few hours, the finished product is ready to take home. Pop in and pour at The Gulch location or make a reservation in Berry Hill.
Pull up a chair at the Patterson House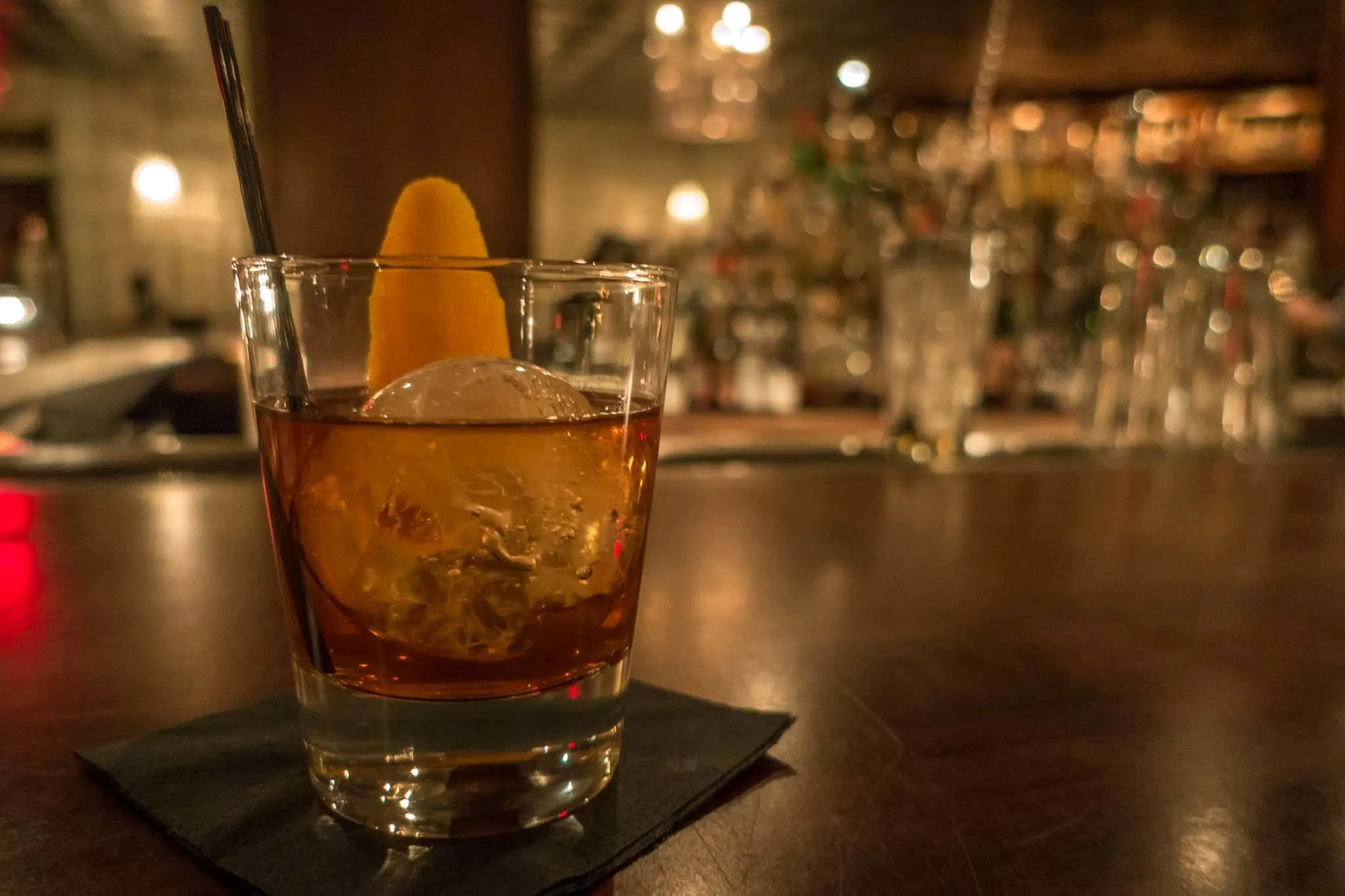 The Patterson House is one of our favorite places in Nashville for a date night. This welcoming, sophisticated bar on Division Street has expert bartenders will often engage with you at length before recommending one of their custom-crafted cocktails.
Make a reservation for a prime bar spot or a booth in this library-inspired setting. There's no standing around the bar here.
In addition to the drinks, the menu features delicious bites like deviled eggs, fried brie, and burgers.
Cozy up at Love Circle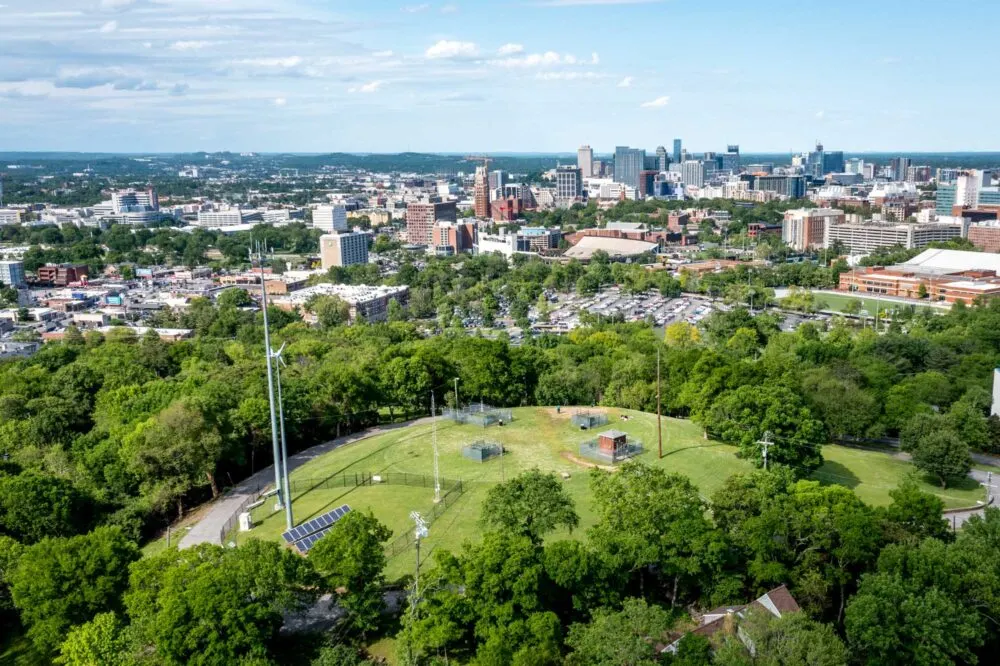 It doesn't get more romantic than a place actually called Love Circle. Up a steep hill, this secluded park offers a beautiful view over the city. Bring a blanket and a picnic to enjoy the serene space.
Catch a show at Rudy's Jazz Room
A departure from the music most often heard in town, Rudy's Jazz Room features world-class jazz tunes and Creole-inspired food in an intimate setting. From the classic cocktails to the cool Persian rugs, the décor, the music, and the service make you want to pull up a chair and stay for a while.
The atmosphere at Rudy's Jazz Room feels like you're on Frenchman Street in New Orleans. With a Sazerac, red beans and rice, and the melodies coming from the Steinway Model B grand piano, this is the perfect place for a cool date night in Nashville.
Visit Cheekwood Estate and Gardens
With 55 acres, 12 distinct gardens, and a woodland walking trail, Cheekwood Estate & Gardens is the perfect date spot in Nashville. It's an easy spot to lose yourself for hours among the trees and gorgeous plants. There are seasonal events like the spring Cheekwood in Bloom that features over 150,000 blooming bulbs and Cheekwood Lights, an amazing holiday light display during which over one million lights illuminate the gardens.
The estate's art galleries are housed in the original Cheekwood Estate that was built in 1929. They showcase some of the 7000 works in its permanent collection—including sculpture, paintings, and artifacts from around the world—as well as temporary exhibitions.
Relax at Radnor Lake State Park
Just 15 minutes from the heart of downtown, Radnor Lake State Park is a beautiful place to get outside close to the city. The 2.4-mile walk around the lake offers chances for bird watching and spotting turtles, deer, and other wildlife plus hundreds of species of wildflowers and other plants.
For something a little more organized, there are lots of ranger-led programs at the park throughout the year. Join one of the canoe floats or nature hikes or spend part of the evening under the stars at an astronomy night hike.
See a show at the Opry House
While the Opry House may be best known as the home of the long-running Grand Ole Opry radio show and concert, the venue hosts artists from just about every musical genre. Country greats and newcomers regularly grace its stage, and you'll find everyone from electropop artist Lorde to Guns N' Roses guitarist Slash to the Disney Princesses putting on shows here. Find an upcoming concert for a unique experience.
Make your own Goo Goo Clusters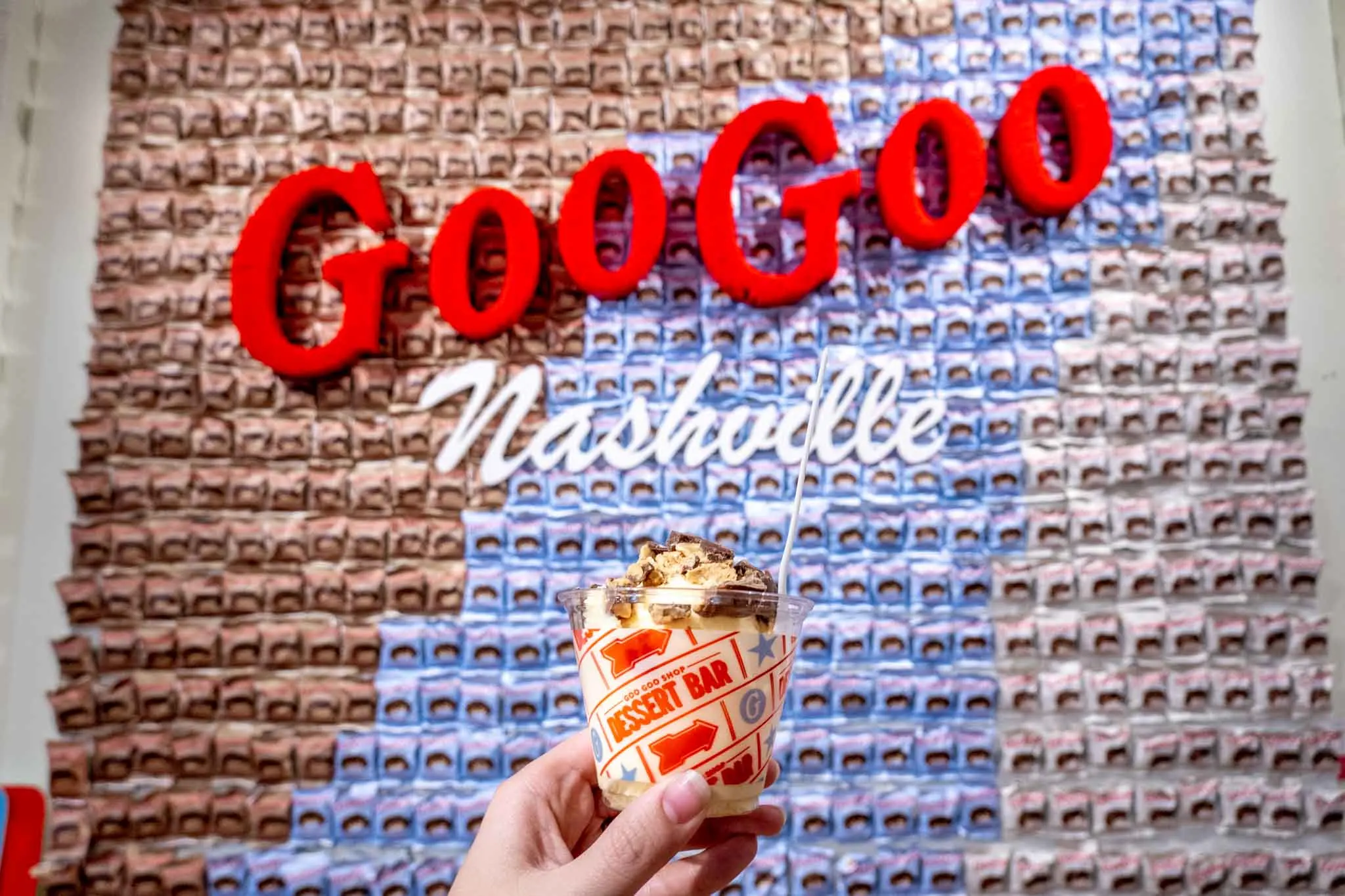 Milk chocolate-coated peanuts, caramel, and marshmallow combine to make one of Nashville's favorite candies—a Goo Goo Cluster. At the Goo Goo Shop downtown, you can make a custom creation and put your personal spin on a classic. I mean, what's more romantic than cooking together?
Chocolate-making classes happen most Thursdays, Fridays, and Saturdays. You can make your favorite chocolates, design your own packaging, and even walk away with an apron.
Have a drink at Old Glory
In Edgehill Village, Old Glory makes top-notch cocktails at one of the most unique settings in the city. This speakeasy is set in the boiler room of a former steam cleaning facility whose history goes back over 100 years. Original smokestacks, electrical boxes, and other equipment are incorporated into the design.
The cocktail menu at Old Glory features classics and modern creations, including one with an unusual spirit called sotol from a cool distillery in Texas we've visited. There are also beer, wine, and non-alcoholic options.
Get adventurous at Climb Nashville
Novices and experts alike are welcome at Climb Nashville. A visit to one of their locations will give you a chance to test out communication and trust with your partner as you take on the climbing wall or adventures in bouldering.
For $24, you can get a day pass, harness, and shoes and climb until your muscles give out. Lessons are available, too, if you need a bit of help.
Watch a movie at Belcourt Theater
Belcourt Theater is the place if your plans for a romantic date night include seeing a movie. Whether you're into first-run independent films or classic movies, you'll find plenty of options at this historic theater in Hillsboro Village.
Get cultured at the Frist Art Museum
For art lovers, the Frist Art Museum is a place to return to over and over again because there is always something new to see.
The Frist is unique because it doesn't have a permanent collection. Instead, it highlights the work of artists from across Tennessee, the US, and the world in rotating exhibits on a range of topics and styles. It has featured everything from the best works of Picasso to American Art Deco and Medieval works from the Italian city of Bologna.
Hang out at Pinewood Social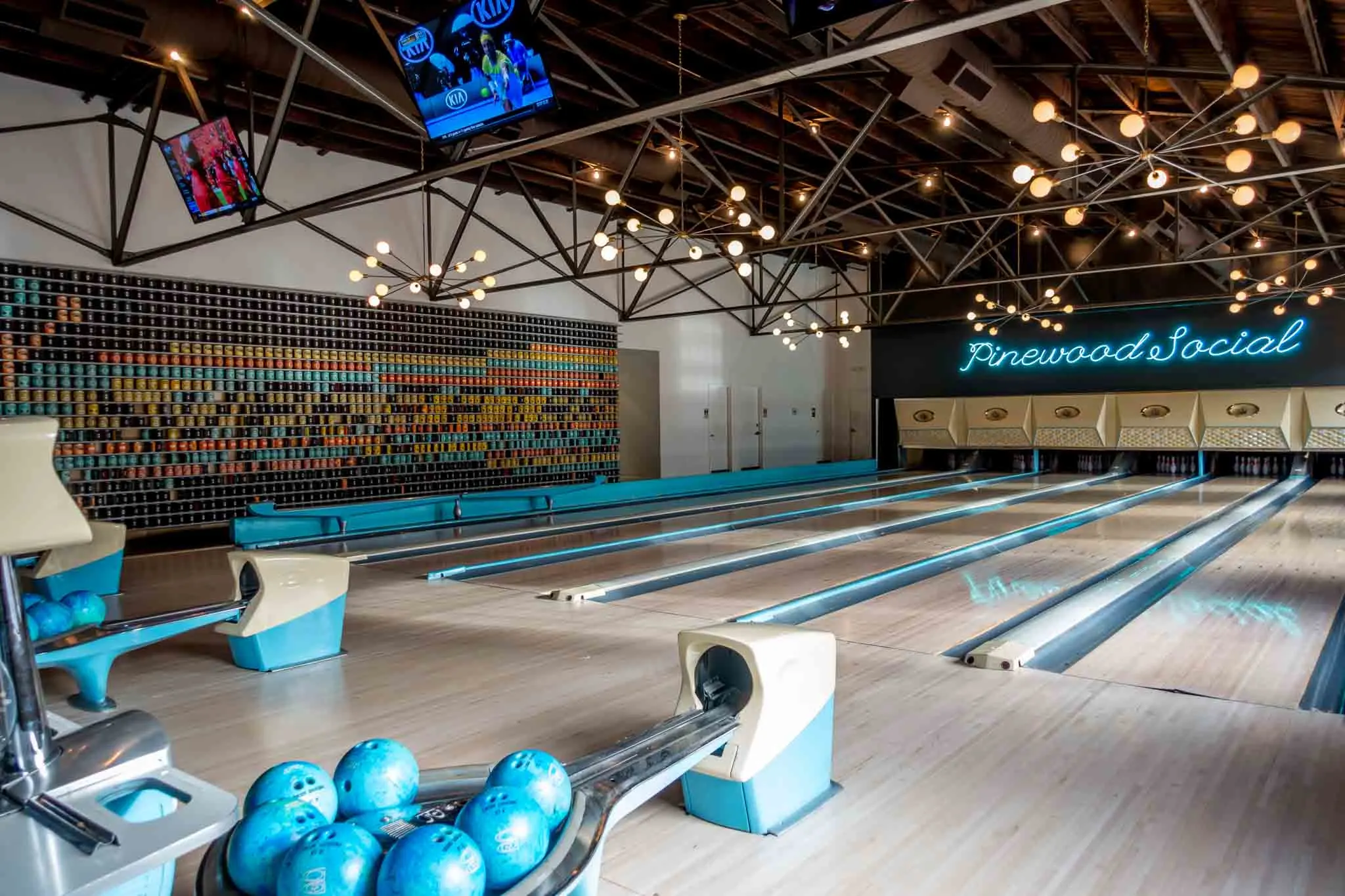 Kind of like an adult playground, Pinewood Social offers a little bit of everything morning, noon, and night. It's a restaurant, coffee shop, bowling alley, lounge, and outdoor oasis all rolled into one. So it's a great date spot, no matter what your interest.
Pinewood Social is a perfect place to have a cup of coffee for a casual meet up, to test your bowling skills in its alley, or to grab dinner and a craft cocktail in the evening. And don't forget the pool and bocce ball.
Chill out at The Listening Room Cafe
If you're looking for the opposite of a downtown honky tonk, head to The Listening Room Café. Six days a week, this welcoming venue features song writers and up-and-coming performers entertaining relaxed crowds in its space on 4th Avenue South.
The aptly-named The Listening Room Café is a great option for hearing works straight from the song writers of both new songs and chart-topping hits. They also serve good food and have valet parking for just $3.
Tour and taste at Corsair Distillery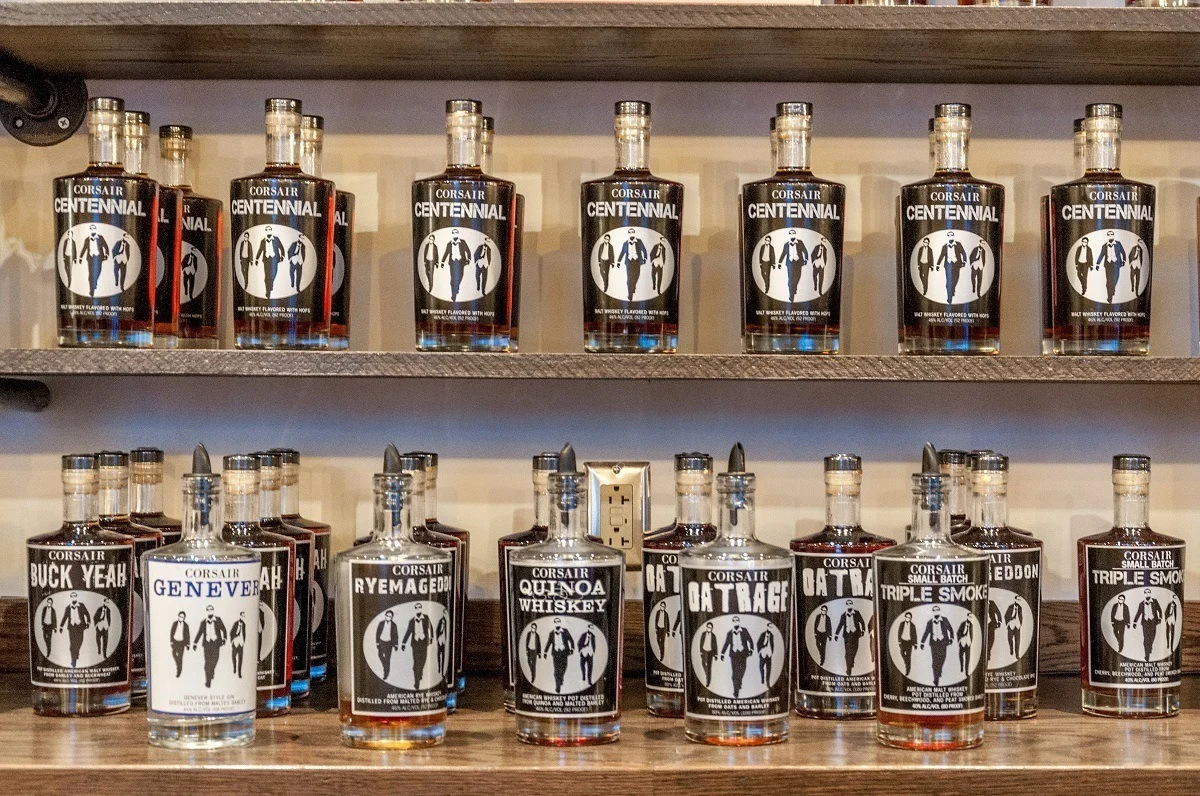 If craft spirits are your thing, visit Corsair Distillery for an inside look at how their creative products come together. One-hour tours and tastings happen at their Merritt Avenue headquarters every Thursday through Sunday, so there are ample opportunities to try their newest creation.
A tour here offers a look at the things most visitors never see—the stills, barrel house, and bottling line—plus the history of Corsair and how its products are made. You can sample their absinthe, whiskey, gin, or any of the other spirits at the bar. It's a fun look at one of the most popular craft distilleries in Nashville.
Get competitive at Downtown Sporting Club
Downtown Sporting Club on Broadway is an ideal spot for lovers of games—whether you like playing them yourself or prefer to watch them on TV. There's food and drink all day, a sports bar, and a rooftop bar.
You'll also find plenty of activities like shuffleboard, corn hole, and even an area for axe throwing to get a little competitive on a date. Board games and old school video games are throughout the "rec room," and there are lots of places to hang out, including an area set up to feel like you're lounging in your backyard. If you're looking for a different experience, head here.
21c Museum Hotel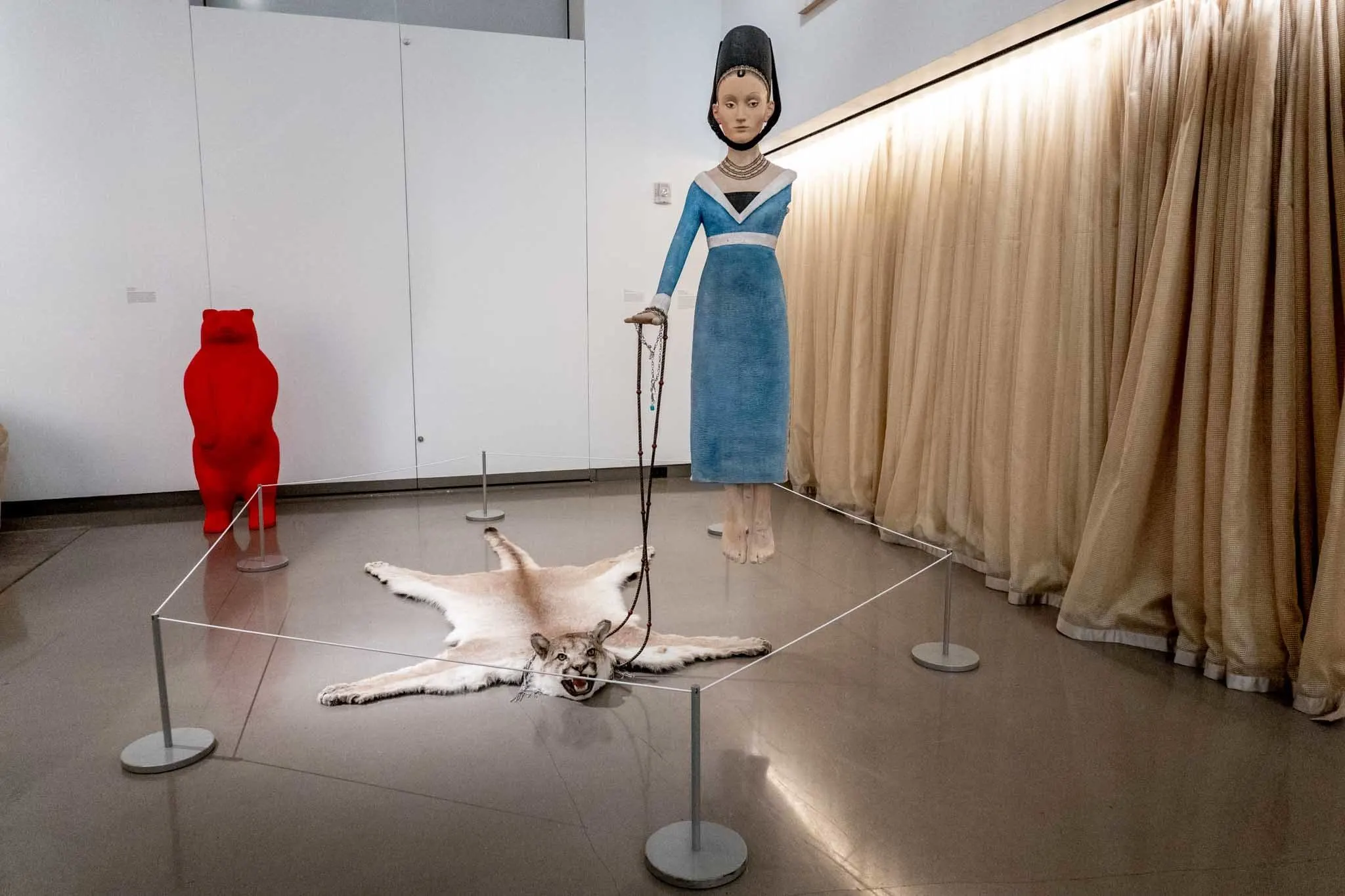 The 21c Museum Hotel is an uncommon art venue if you're looking for something unexpected to do on a date. With more than 10,500 square feet of exhibition space in the public areas of the hotel, there is something interesting to see everywhere you look.
Visitors to the 21c Museum Hotel will find sculpture, photography, and paintings as well as unique installations that change regularly. The galleries are open to the public every day, and docent-led tours on Thursdays give a more in-depth look at the works. Afterward, have dinner at the hotel's restaurant, Gray & Dudley, which is also an exhibition space.