From parks and beer gardens to world-class art museums and historic attractions, Dallas, Texas, has a lot to offer. True, I may be biased, since I was born and raised there, but this big city is packed with activities to keep you entertained year-round.
Thanks to the city's size and numerous nearby suburbs, there are so many fun things to do in Dallas that it's often difficult to choose. Check out what's available and get ready for a weekend of fun.
Visit Bishop Arts District
The Bishop Arts District is an excellent place to spend your weekend in Dallas. A neighborhood that has been revitalized over the last 15 years, this fun area is home to more than 60 restaurants, boutiques, and bars. There always seems to be something new and fun to check out.
There's fantastic pizza, elaborate Bloody Marys, murals, and enough cool shops to occupy you for several hours. Brunch at Boulevardier is a must, but if you're just looking for a snack, head to Emporium Pies. Ely Artisans Jewelry is great for unique jewelry, and Laughing Willow always has stylish women's clothes.
Explore Deep Ellum
Just east of downtown, the Deep Ellum neighborhood has been around as far back as the 1870s and has been a hub of music and art throughout its history. The neighborhood has been through a Renaissance, and there are now so many things to see in Deep Ellum. If you're wondering what to do in Dallas, try out the more than 60 restaurants and dozens of shops and music venues.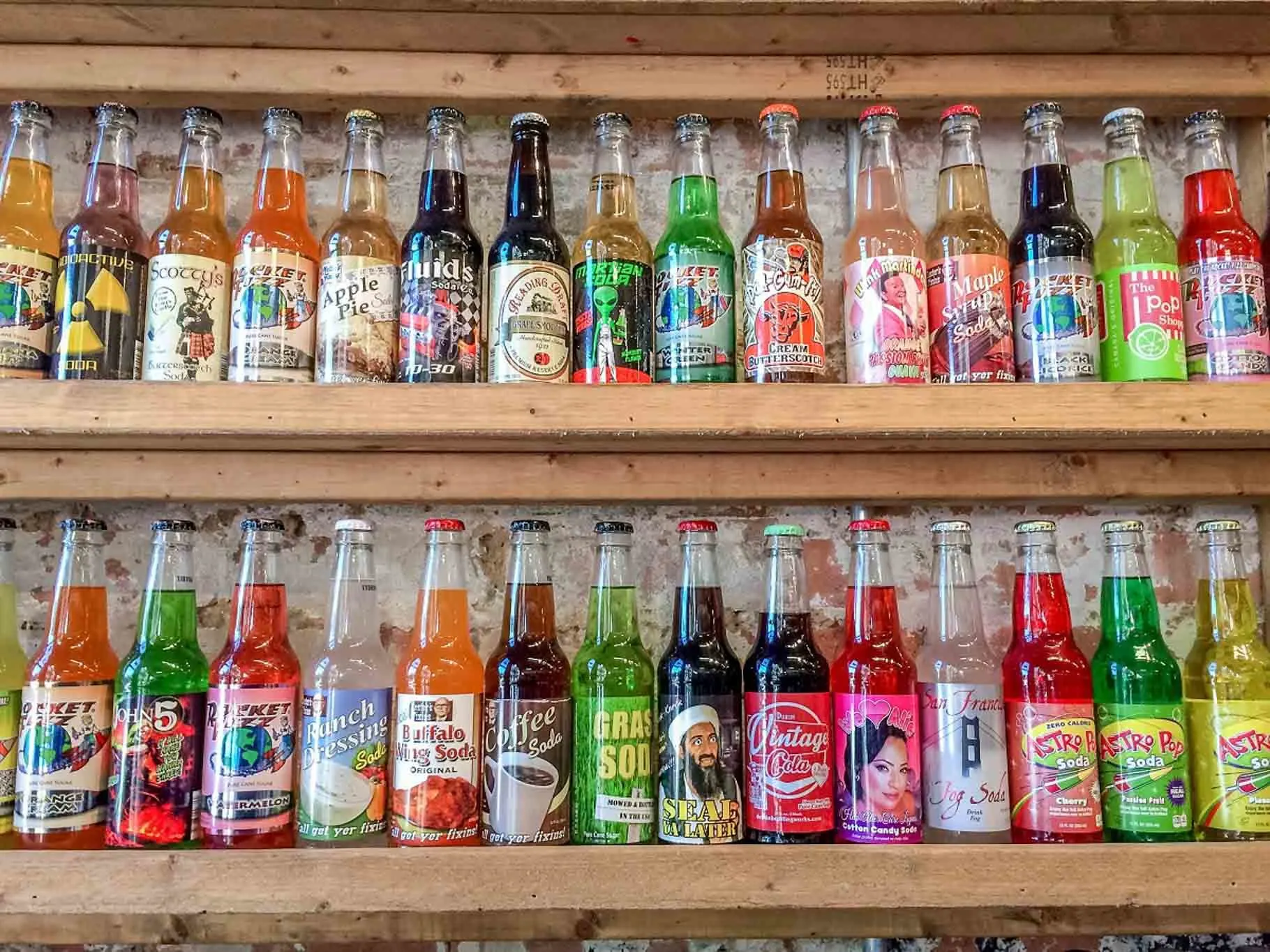 During your weekend in Dallas, stop by Rocket Fizz to sample some truly unusual sodas and find candy you haven't seen since childhood. Then choose from Lebanese tapas, Tex-Mex specialties, or some of the city's best BBQ, and hit up any of the great bars in Deep Ellum.
Whatever you do, don't miss the fabulous street art throughout the neighborhood—it's part of the 42 Murals project to beautify the area and preserve its unique character.
Restaurant hop in Lower Greenville
Once one of the grittier neighborhoods in Dallas, Lower Greenville is now a fun spot for going out because of its many restaurants and bars. We love it because there are lots of places to choose from and because it's fun without being too crazy.
We love settling in for a cocktail on the rooftop terrace of HG Sply Co., which has great views of downtown. Another family favorite is Terilli's where you can try their Italchos (Italian nachos, of course) and a martini by the piano in the bar or by the fireplace on the roof. It's hard to go wrong with the choices in Lower Greenville.
Relax at Klyde Warren Park
The unique Klyde Warren Park sits over a freeway, but if you weren't paying attention you might not even notice—there are so many other cool things to pay attention to in this urban oasis that help make it one of the city's top attractions.
First, there's free wifi, so you can hang out and work or play online all day, if you want. There are even better choices, though. Bring your pup to the dog park (or just watch the cuteness) or try out one of the many awesome food trucks that visit daily. There's also live music some days, a kid's park, and an area for ping pong. Visiting Klyde Warren Park is one of the most fun things to do in Dallas.
Hang out at ArtPark Trinity Groves
ArtPark Trinity Groves is a beer garden, picnic spot, and open-air art gallery all in one. This brilliant space is part of Trinity Groves, the collection of restaurants that draws people from all over the city thanks to its wide variety of cuisines.
The ArtPark is covered in murals, graffiti, and sculptures by local Dallas artists. The colorful designs and unique pieces provide a backdrop to the fun and food. ArtPark has its own restaurant and bar (in an upcycled shipping container, no less), or you can grab food ranging from Asian specialties to barbecue to vegan options at the Trinity Groves complex.
Additionally, there are lawn games, 30 TVs for watching sports, and gorgeous views of downtown.
Try local craft beverages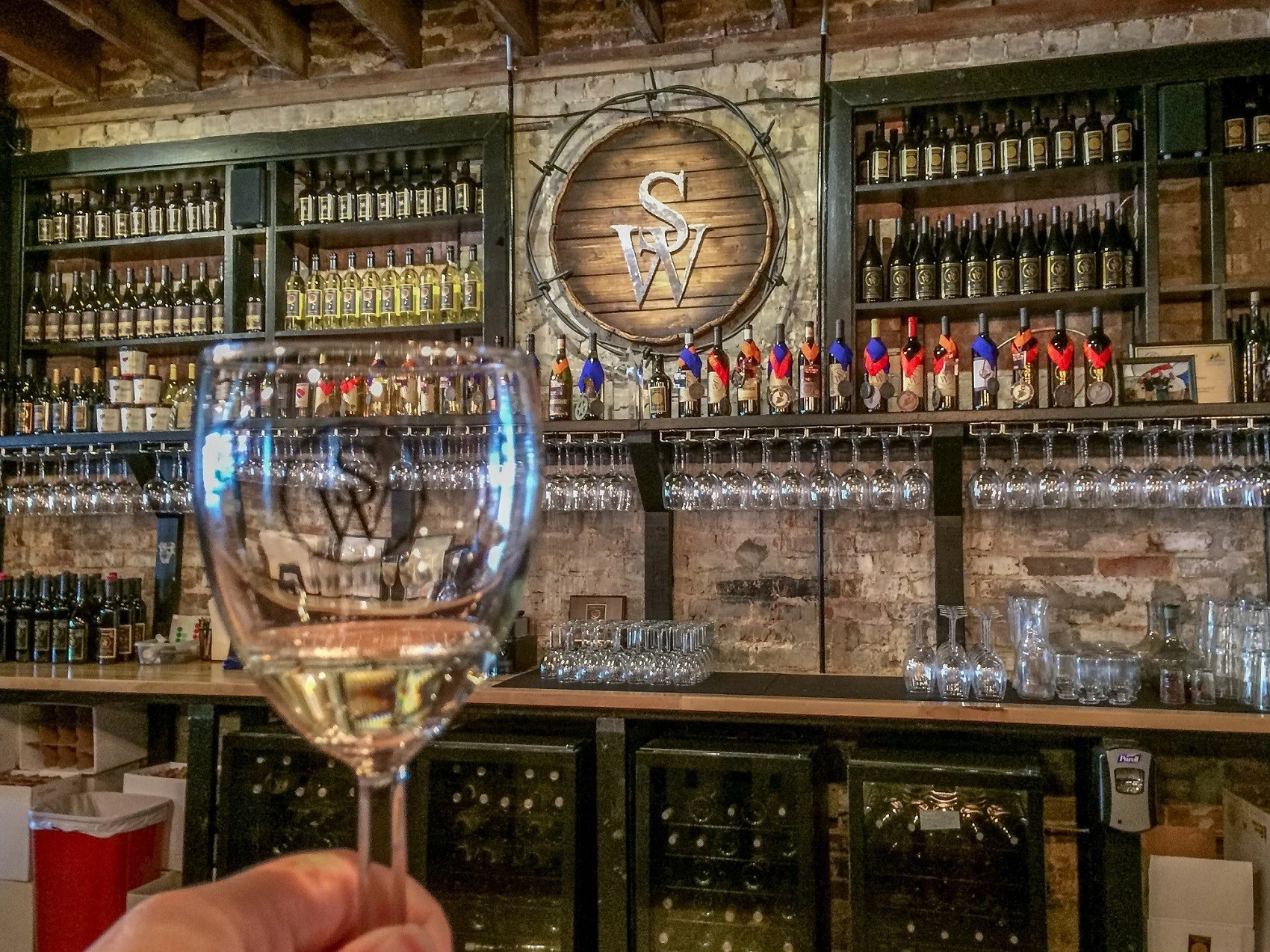 Dallas has a booming craft beverage scene. In the Design District, Peticolas Brewing Company is a stand-out, and Deep Ellum Brewing Company in (you guessed it) Deep Ellum is not to be missed either. Bishop Cider Co. is also one of our favorites. At their location in the Bishop Arts District, you can try a variety of their offerings ranging from sweeter, more apple-y varieties to ones infused with hops.
For wine, head to Main Street in Grapevine for a group of great wineries. For the harder stuff, there are some fabulous distilleries in Texas, too. Check out Bendt Distilling Co. a few minutes away in Lewisville or Firestone & Robertson Distilling if your travels are taking you to Fort Worth. There are lots of options in the DFW area.
Visit Dallas Arboretum and Botanical Garden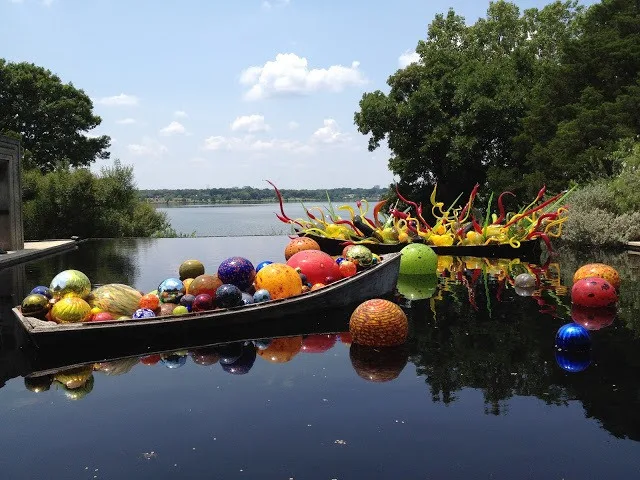 The Arboretum and Botanical Garden is one of the best things to see in Dallas in almost every season. It goes well beyond the typical garden. As the seasons change, so do the intricate displays.
In the spring, there are gorgeous tulips everywhere, beautiful topiaries, and grand displays. In the fall, it's a destination for family photo shoots for good reason—the fabulous marigolds, the spectacular pumpkin exhibits, and colorful gourds spilling around the property. Whether you're alone, on a date, or with your family, the Arboretum is a great place to enjoy the environment or even stop for a picnic if you're so moved.
If you're planning to go to the Arboretum, Reunion Tower, or other fun places to visit in Dallas, consider the CityPASS to save time and money.
Ride the coasters at Six Flags Over Texas
The first park in the Six Flags group, Six Flags Over Texas has been a favorite of mine since I had to prove I was tall enough to ride the "big kid rides." It remains one of the most popular attractions near Dallas because it's constantly innovating.
You can ride coasters like the New Texas Giant, spin 400 feet in the air on the SkyScreamer, or opt for tamer adventures on the Judge Roy Scream. I particularly love Six Flags during holidays. The haunted attractions during Fright Fest and the seasonal decorations, food, and activities during Holiday in the Park are outstanding.
Check out a festival
One of my favorite things about my hometown is that there is a festival almost every weekend in Dallas. And thanks to all the close suburbs, if you're willing to drive up to a half-hour, you're sure to find at least two or three interesting events.
There are food and beer fests constantly like Taste Addison and Grapevine's Main Street Fest where you can wander happily among tasty vendors. Deep Ellum hosts a popular three-day arts festival, and the many wildflower festivals are also stand outs.
One of my favorite annual events is the Scarborough Renaissance Festival in Waxahachie. The costumes of the lords and ladies of the land are fantastic, and there are dozens of shops, performances, and food options to keep you busy and entertained regardless of your age.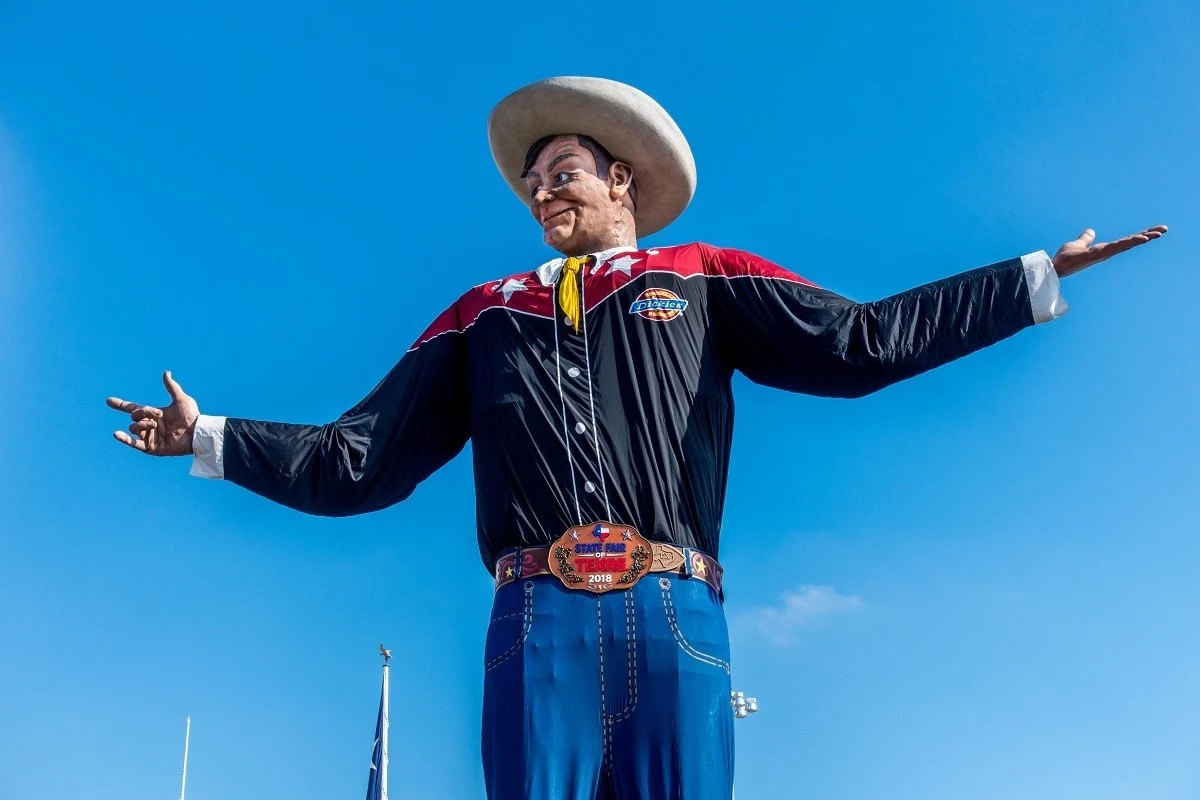 Also not to be missed if you visit in October is the Texas State Fair. The biggest state fair in the country is filled with tons of cool things to do. From the rides to the games on the midway, the pig races, and the auto show, the options are basically endless.
Plus, the Texas State Fair is home to deep-fried everything. It may be super unhealthy, but you know you want to try it! A visit to the fair is definitely one of the top 10 things to do in Dallas in the fall.
Grab a drink at Atwater Alley Speakeasy
If there's a speakeasy in town, it's safe to say that we will find it. Our favorite is Atwater Alley, a cool, two-story bar that's located behind the kitchen of Henry's Majestic. The creative, hand-crafted cocktails are a little on the pricey side, and quality like this takes time, but it's totally worth it.
See a show at the Pocket Sandwich Theater
The Pocket Sandwich Theater has been one of our favorite places to go in Dallas for over 30 years. A professional-quality community theater, Pocket Sandwich aims to entertain. Plays are most often comedies, melodramas, and musicals, and some even include audience participation (like throwing popcorn). It's almost impossible to leave this place without having fun.
Hang out at Truck Yard
Truck Yard is an experience. This food truck park bills itself as a "beer garden and adult playground," which is quite an appropriate description.
With a handful of food trucks every day plus the permanent bars and cheesesteak counter, there's lots of food and beverages to choose from. Truck Yard goes beyond food, too. There are regular events like the annual luau, a five-day Cinco de Mayo celebration, live music, movie screenings, costume contests, and many more opportunities for fun and entertainment.
Visit the Dallas Museum of Art
Dallas is home to one of the best art museums in the country, and it's free. The Dallas Museum of Art (locally referred to as "the DMA") has over 23,000 works spanning 5,000 years of human history. There are Pre-Columbian pieces, Renaissance works, and plenty of modern creations, too. The permanent collection features works from artists including Monet, Picasso, Rodin, and many more. The DMA also hosts concerts on some evenings and afternoons.
Explore the Perot Museum of Science and Nature
For something hands-on, check out the Perot Museum. With 11 permanent exhibit halls and rotating special exhibits, there is always something interesting to see. The museum features interactive exhibits on topics like ecosystems, archaeology, sports, and space, and it's a great place to visit with kids.
Ride the McKinney Avenue Trolley
Officially now called the M-Line, you're likely to hear long-time Dallasites referring to this streetcar by its former name, the McKinney Avenue Trolley. It is the city's last remaining streetcar line which runs up and down lively McKinney Avenue. The trolley runs every day of the year (unless it's chartered) and is free of charge. Take a ride to experience one of the more unique Dallas activities.
See the eyeball sculpture
There is lots of public art around the city, but the giant eyeball sculpture known as Eye might be one of the most curious pieces. The 30-foot-tall fiberglass work, complete with veins and shaded iris, was made by artist Tony Tasset and is now situated in downtown. The eyeball is on private grounds owned by the Joule Hotel, but it's easy to snap a photo from outside the restricted area.
Shop in Uptown
Not far from downtown, the neighborhood known as Uptown is one of the most pedestrian-friendly areas in the city. It's full of great restaurants and bars and plenty of shopping options to keep you busy for an afternoon. Uptown is centered around McKinney Avenue, so you can even jump on the trolley for an evening of bar hopping.
Check out The Standard Pour for barrel-aged cocktails or relax in the beer garden at Blackfriar Pub. Stop by The Rustic for live music or sample New Orleans-style seafood at S&D Oyster Company.
See Bonnie & Clyde's graves
Notorious outlaws Bonnie Parker and Clyde Barrow hailed from Dallas and spent time in the city when they weren't busy committing crimes elsewhere. Despite their fame, there are no markers about their time in Dallas, but they are both buried here (separately, per the wishes of Bonnie's mother).
Their graves are open to the public. Clyde's is in West Dallas not far from Trinity Groves, and Bonnie's is in Crown Hill Memorial Park just north of Bachman Lake.
Get outside on the Katy Trail
At 3.5 miles long, the Katy Trail is one of the best places in Dallas for getting outside. This once abandoned railroad line now provides plenty of space for running, walking, and biking in Highland Park and Uptown. If you go far enough, you can reward yourself with a margarita and some barbecue at Katy Trail Ice House, a lovely outdoor spot with one of the best patios in town.
See the Fort Worth Stockyards
The Fort Worth Stockyards celebrates the city's tradition as part of the cattle industry. The historic district has lots of great restaurants and shops if you only want a taste of the cowboy life.
If you're looking to dig a little deeper, you can visit the Stockyards Museum in the former Livestock Exchange or the Texas Cowboy Hall of Fame. Either way, don't miss the twice-daily cattle drives through the heart of the historic district.
To see the Stockyards and tons of other highlights in DFW, consider this all-day sightseeing tour or see the boozier side of the Stockyards on a bar crawl.
Tour AT&T Stadium
Texas and football pretty much go hand-in-hand, but whether or not you're a big football fan, AT&T Stadium is a fun place to visit. The largest domed stadium in the world, it has all the splendor you would expect from Texas and a tour here is fascinating.
AT&T Stadium is an event space with a massive behind-the-scenes network of passages and spaces and an art gallery with 58 works of art, 16 of which were commissioned specifically for the stadium. It's also a shopper's delight, and, of course, a football lover's paradise. If you visit on a day the field is open to visitors, you can dance, play, and even throw the football around a little.
Shop NorthPark
NorthPark Center is the place for shopping. With over 230 stores and restaurants, it's hard to imagine something you need that can't be found at this mall.
NorthPark is upscale in its store offerings—there's Neiman Marcus, Gucci, J. Crew, and more. It's also not your typical mall environment, as art and sculpture are a huge part of its interior design. Works by Andy Warhol, Frank Stella, and other artists grace its walls. If you're in the mood for shopping or people watching, NorthPark is a perfect place to go.
Try Mariano's frozen margarita
It's hard to imagine having Mexican food in the US (and especially Tex-Mex in Texas) without the chance to pair it with a frozen margarita. In Dallas, you can head to the place where this tasty drink first came to be. In 1971, restaurateur Mariano Martinez modified a soft-serve ice cream machine to produce perfectly-mixed, cold margaritas that could be poured quickly. The result was the famous frozen margarita.
The original frozen margarita machine is now in the Smithsonian's National Museum of American History in Washington, D.C., but you can still have the drinks here. There are five locations of Mariano's Hacienda or La Ranch Hacienda around the city that still serve the original recipe plus flavored frozen margaritas and varieties mixed with sangria. Cheers to a little bit of history!
Browse the Dallas Farmers Market
Even if you don't need groceries, a trip to the Dallas Farmers Market is one of the more fun things to do in the city. Farmers, artisans, and vendors gather here to sell their beautiful foods and produce in The Shed on Saturday and Sunday.
There are all types of fruits and vegetables, meat, eggs, honey, and hundreds of other products. You can talk with the producers themselves, watch culinary demonstrations, and practically make a meal out of all the delicious samples.
The Market, the indoor portion of the Farmers Market, is a giant food hall full of so many good options, you'll have to come back more than once. There are also fun vendors selling clothes, food, and gift items. It's definitely worth a stop if you're in the area.
Experience Reunion Tower
One of the most recognizable structures in Dallas, Reunion Tower soars over 560 feet in the air and provides beautiful views of the city below. Check out the GeO-Deck on the observation level where you can gaze out at the skyline and even learn a little bit about city landmarks and Reunion Tower itself.
See the Munster Mansion
Texas has plenty of room for unique roadside attractions. One of these curious places, the Munster Mansion, is in Waxahachie.
One of the unusual things to do near Dallas, a visit to the Munster Mansion will make you feel like you've stepped into the middle of the classic TV show The Munsters. The building is designed to look like the spooky TV home and even has items from the show on display. They have occasional tours and host murder mystery dinners several times a year.
Where to Stay
Hotel Crescent Court: One of the finest luxury hotels in the city, and it offer a pool and spa
Hilton Anatole Hotel: Dallas landmark with gorgeous views of downtown and a water park
Hotel ZaZa: Stylish boutique hotel with top-notch services and amenities
Gaylord Texan: Offers 10 restaurants, a water park, and indoor and outdoor pools near DFW International Airport
Skyline photo credit: Michael Barera; CC BY-SA 4.0