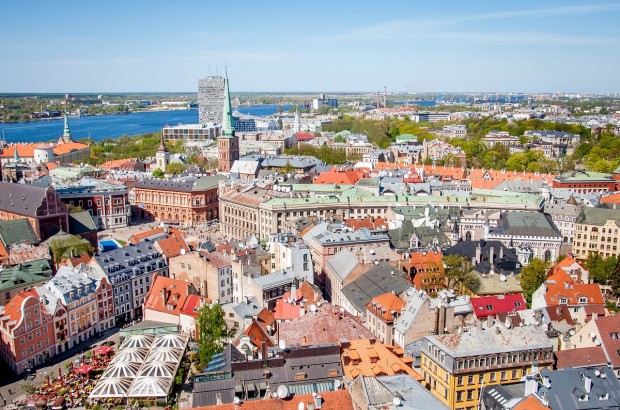 Riga is a brilliant mix of the old and the new. At any moment on a walk through this lovely city, you could glimpse a 700-year-old church next to a modern store next to a new building that was reconstructed to look old. This blend of architecture and interests means there's something different around every corner and in every square. With its bustling markets, refreshing open spaces, and pieces of history everywhere you look, Riga quickly became my favorite city on my tour through the Baltics. Here's a look at some of the fun things to do in Riga, Latvia, if you have 48 hours to explore.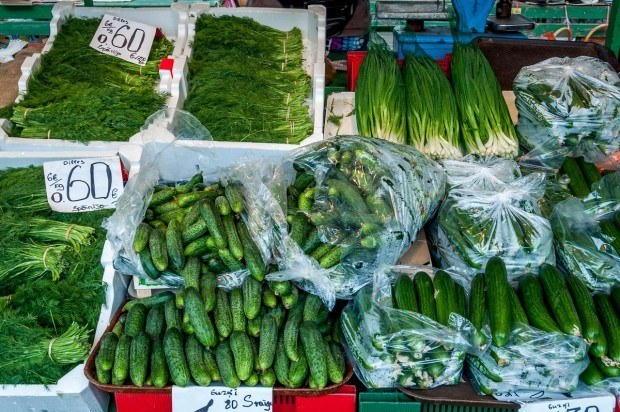 Visit Riga's Central Market
Built in 1930, the Central Market is the largest in Europe, serving as many as 80,000 people a day. It is made up of five massive former Zeppelin hangars, each of which sells different types of products. Wandering among the sections, you see everything from pig snouts to flowers to fresh cheese. And, of course, pickles.
An interesting place for tourists, the market is very much geared toward locals doing their weekly shopping. There are fewer cafes and opportunities to sample items than I've seen in other European markets, but if you ask nicely, you might just be able to get a bite of the day's specialty.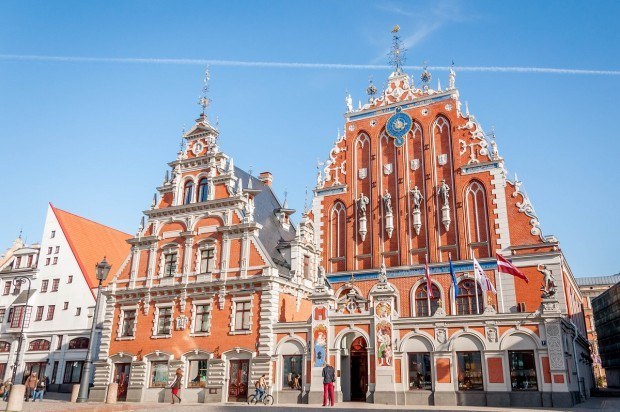 Take a walking tour in Old Town
Riga's walkable Old Town is full of history and lots of beautiful buildings. My favorite was the House of the Blackheads just around the corner from my hotel. Originally built to house the Blackheads guild in the 14th century, the Gothic-Dutch Renaissance building was destroyed by a combination of World War II bombing and the takeover of the Soviets. It was reconstructed in 1999 and is impossible to walk by without taking (several) photos.
Other sights worth visiting in Old Town include Riga Castle, Riga Cathedral, and Dome Square. Also in Old Town (but not "old") is the Museum of the Occupation of Latvia, which tells the story of the 51 years Latvia spent occupied by Germans and Russians.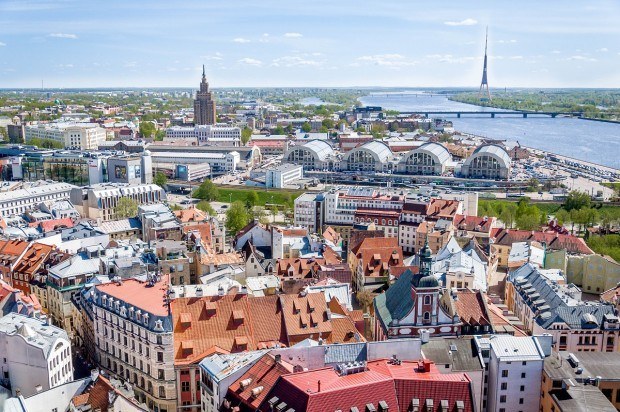 See the city from above at St. Peter's
St. Peter's Church in Old Town offers the best bird's-eye view of Riga. Take the clanking elevator up to the panoramic viewing platform for magnificent views of Old Town, the Central Market, and the river. Afterward, spend a few minutes walking around the 13th century Lutheran church – it is sparsely decorated but sometimes houses art exhibits. At €9, the price is a bit steep, but, if the weather is nice, it's definitely worth a stop during your 48 hours in Riga.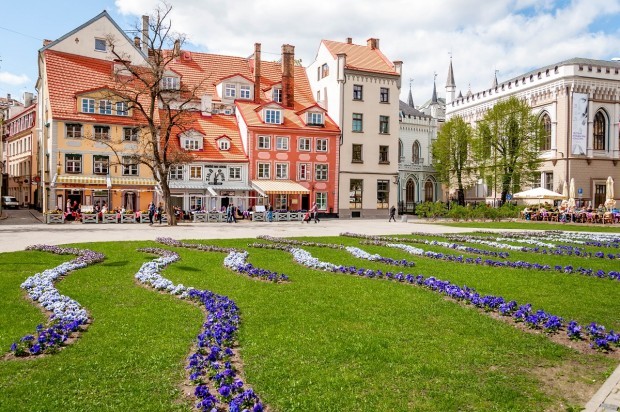 Enjoy one of the squares
Riga is a series of squares filled with cafes, shops, and historic buildings. Take some time out from sightseeing to rest your feet. Grab a seat and try some local food or relax with a cold beverage while you enjoy the ambiance.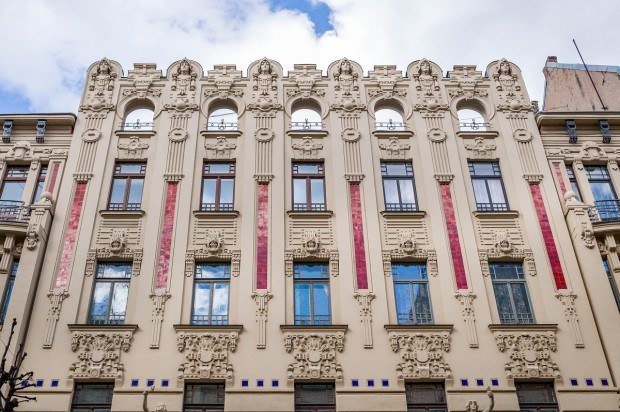 Wander the Art Nouveau neighborhood
Only one kilometer from Old Town is the city's Art Nouveau district centered around Alberta, Elizabetes, and Strelniku streets. The 100-year-old buildings here are unique to say the least. The Art Nouveau movement in Riga (and, indeed, throughout Europe) was a rejection of everything plain, which is apparent as you stroll the streets. As you gaze up at the facades, faces, animals, and unusual things stare back. A walk in this historic neighborhood will only take about an hour and is certainly one of the most interesting things to do in Riga, even if you're not usually excited by architecture.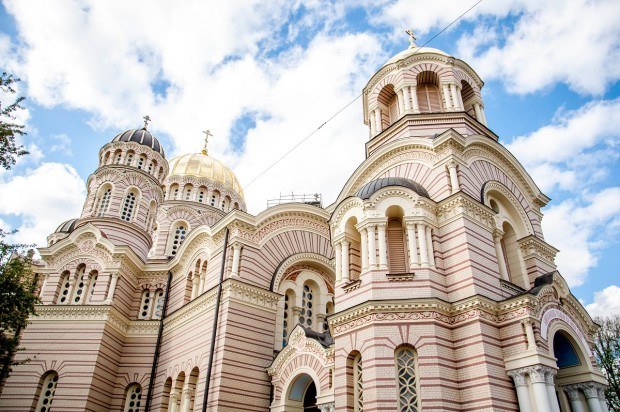 Step inside the Nativity of Christ Cathedral
The gleaming golden dome of the Nativity of Christ Cathedral is impossible to miss and beckons visitors inside. The orthodox cathedral was originally opened in 1884 and served as a house of worship before the Soviets took it over in the 1960s. Under their reign, this lovely building was used as a planetarium and even a cafe. Now restored to its original purpose, the interior is a feast for the eyes, brilliantly decorated with Neo-Byzantine art. Take a quick peek inside, if only to gaze at the massive, unexpected neon sign.
Head to the Kalnicema Quarter
Across the River Daugava about 20 minutes from Old Town is the Kalnicema Quarter, a bustling hub of fun things to do in Riga. This area is renowned for its wooden architectural heritage but is popular for the numerous events that happen here. Concerts, movies, art exhibitions, and markets mean this area is always buzzing with activity. Its Saturday markets are particularly popular with locals and tourists, so get there early if you want some of the great food available.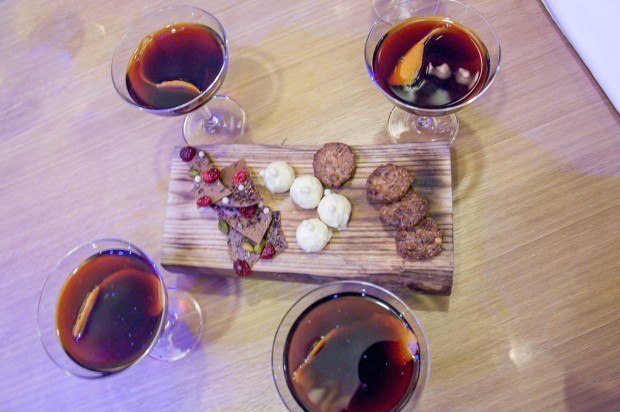 Try a sip of Black Balsam
Riga's traditional drink, Black Balsam, is a 90-proof herbal liqueur. Drunk straight, it's pretty strong and has a bit of a medicinal taste. To make it more palatable, it is often mixed with schnapps or in drinks like coffee, Coke, or black currant juice. We enjoyed it expertly crafted in a cocktail.
We explored the Baltics as guests of JayWay Travel and stayed at Hotel Justus in Riga. As always, opinions are our own.
---
Have you been to Riga? What was your favorite thing to do there?