This small country has received a lot of love in the travel sphere during the last decade, and with good reason. Thanks to its stunning landscapes and ease of getting there from both North America and Europe, this is the perfect destination for trips both short and long. But when is the best time to visit Iceland?
While we've been visiting Iceland (and writing about it) since 2009, we don't know if we can really claim credit for the tourism boom. What we can do, is give you expert advice based on our visits over the years during the different seasons.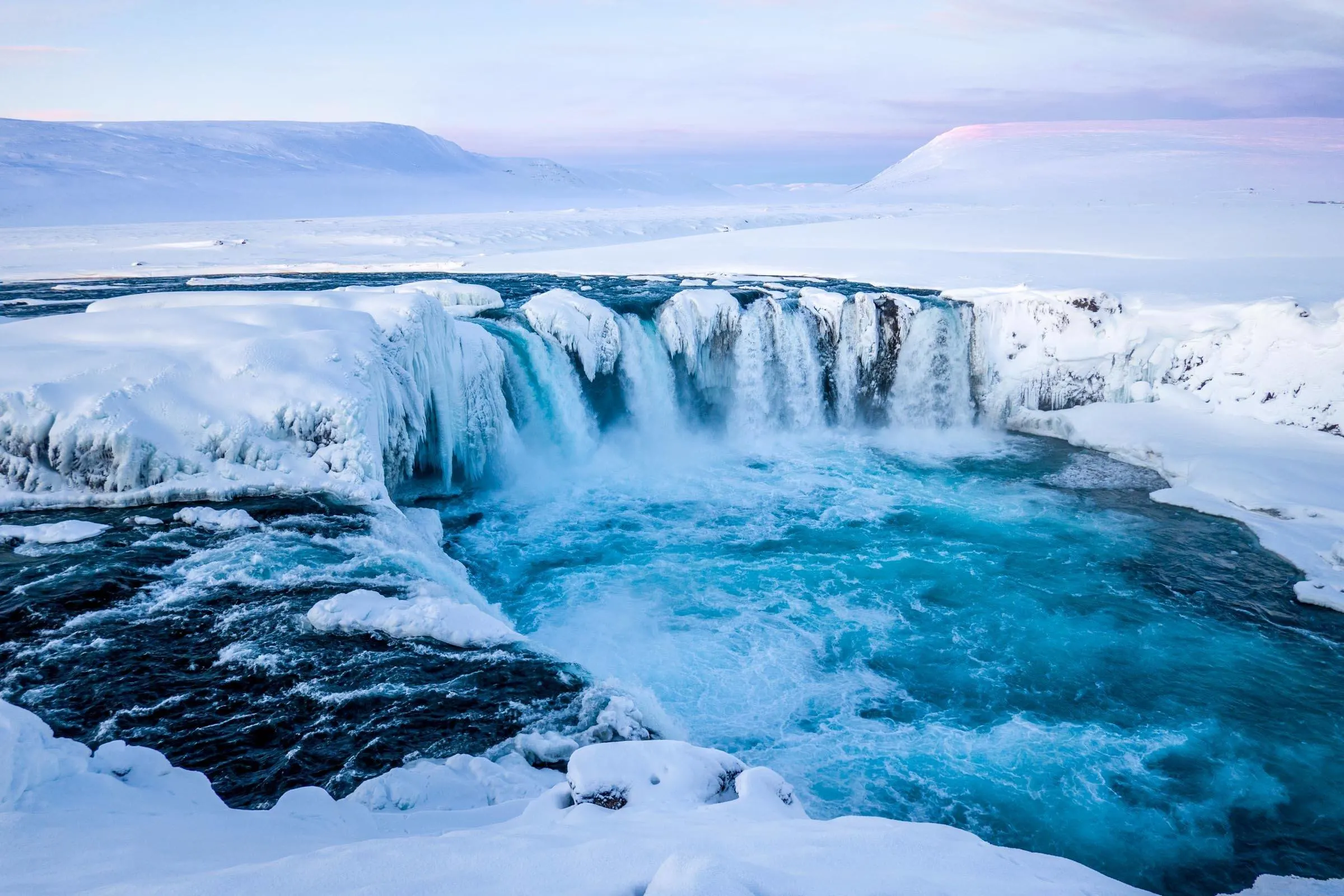 During your planning, if you're not sure when to visit Iceland, this guide is for you. No doubt you have some ideas about what to do during your perfect Iceland getaway. We have broken down for you month-by-month what to expect, so you can make an informed decision on the best time of year to visit, based on your interests.
Our Recommendation: The Best Time to Travel to Iceland
We are often asked when is the best time to visit Iceland. And while this is largely a matter of personal preference and based on your desired activities and attractions to visit, there are some general guidelines.
Iceland in the summer can be absolutely magical. The extremely long days mean you have more time for sightseeing, hiking, hot springs, whale watching, puffin watching, and about everything else under the sun. You will miss the snow, skiing, and Northern Lights, but rewarded for it in other ways.
You will also have crowds and a lot more tourists to compete with. If you are going to Iceland in summer, head out of populated Reykjavik and spend time in the northern and eastern parts of the country, where there are fewer tourists. We recommend "shoulder season": May/June or September where the weather is good, but slightly fewer people.
Iceland in the winter can be like a fairy tale. Only a few hours of actual daylight mean you'll want to pack your activities close together. But the long twilight before sunrise and sunset create magical light (and stunning sunsets). Winter in Iceland can be beautiful.
The Christmas-to-New Year period can be very busy with lots of other tourists. But early December and January/February can give you that dose of cold, snow, and Northern Lights you desire.
If you want our advice for when to visit Iceland, there's no bad option. However, the best option is the one that fits your personal travel style and what you want to do while you are there.
Best Months to Visit
January
This month is the coldest it will get. Ski season is usually underway by this time. The temperatures are not unbearable, however, because daytime averages are -1° C (30° F). At times, you may encounter fairly strong winds, which will make these temperatures feel colder.
During January, the average amount of sunlight is only 4 hours, although this increases to almost 7 hours by the end of the month. And if the Aurora Borealis is on your list, you are in for a treat, as this the best time to travel to Iceland to see the dancing lights.
February
With the number of daylight hours stretching from 7 to 10, February brings average temperatures of 0° C (30° F). This leaves adequate opportunity for exploration of the incredible scenery, and most of the attractions in the southwest part of the country are open for business –unless there is a big snowstorm.
February is the best time for skiing. This is also a good month to see the Northern Lights; just be sure to choose an evening when there is no precipitation and no cloud cover for the most optimal viewing.
March
As the days get longer, the hours of sunlight with which explore range from 10 to 13.5. However, the average temperatures remain cold, but warming ever so slightly to 0.3° C (33° F). During March, about half of the days involve precipitation, which could be rain or snow, depending on where you are in elevation.
This is the heart of ski reason, although it starts to taper off by the end of the month. Still, you will need a 4-wheel drive to get to the more remote areas. This is also another ideal month for catching the Northern Lights on clear nights.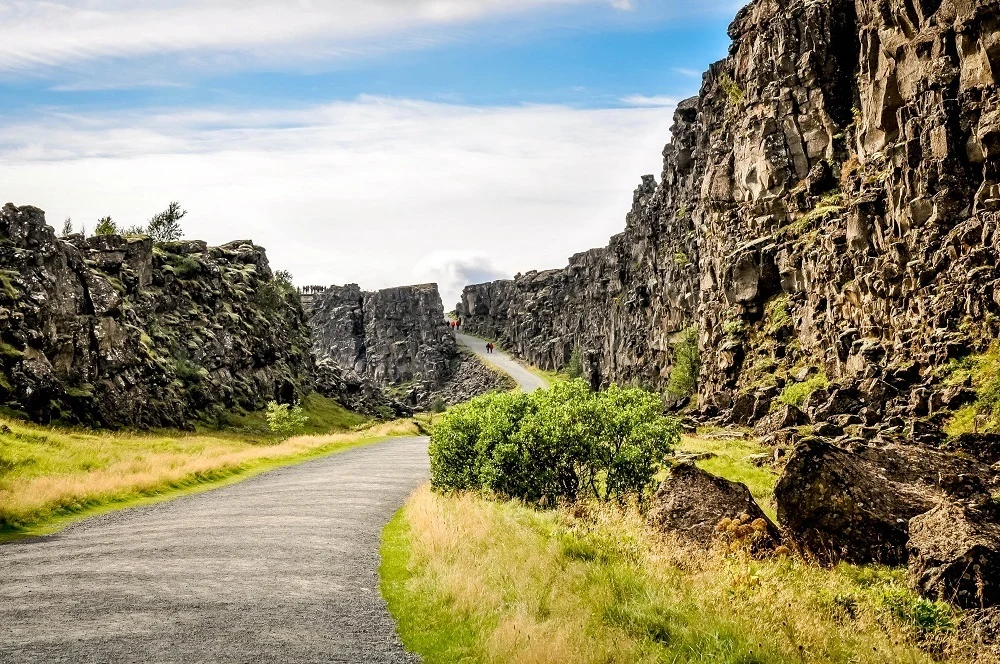 April
April is where the country really begins to "heat up." Ski season is usually over by mid-April. With average daytime temperatures at 2.8 C (37° F). This is the time of year when the country sees drier weather.
However, with the clear skies also come the end of the season to see the Northern lights. They may not be as spectacular as during the winter months, but they are still there in April. The amount of sunlight stretches to 16 hours.
May
With long stretches of daylight at about 18 hours per day, you will no doubt guess that this is not a good time to witness the Aurora Borealis. However, what you can enjoy are average daytime temperatures of 6.3° C (48° F) and fewer tourists.
While this is still on the chilly side, the bright side is that you have many more sunny days with which to play.
June
In the Northern Hemisphere, June holds the longest day of the year, and here it is 22 hours, the month of the midnight sun! Temperatures are climbing as well, with average daytime highs of 8.9° C (48° F) or even higher on sunny days. That means you can expect less wind and rain, and more sunny weather.
The roads through the interior usually open in late-June. The waterfalls are still going strong. The number of visitors start to increase significantly.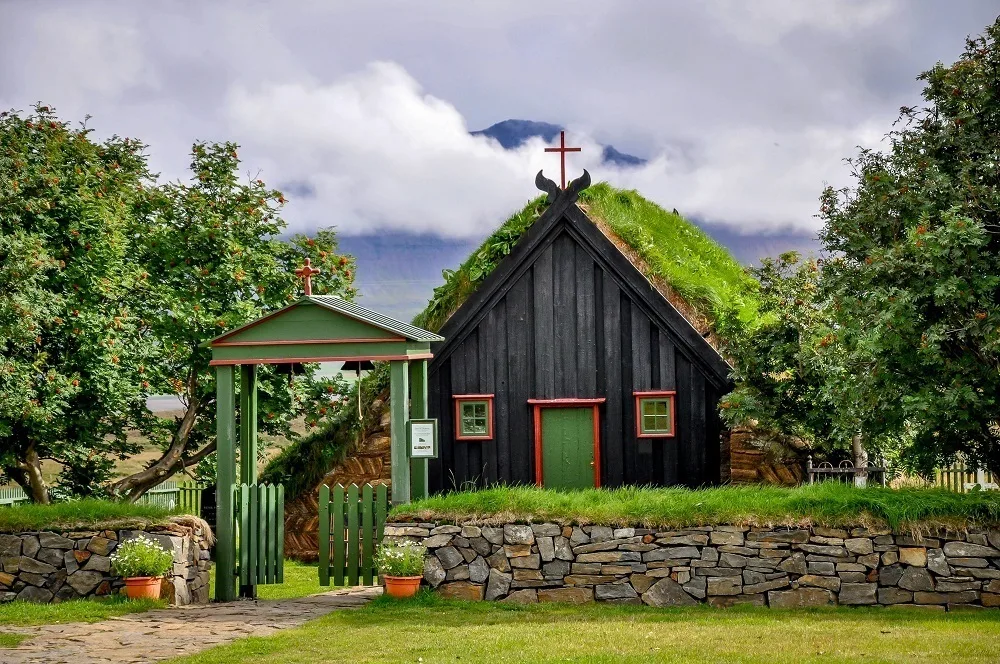 July
With pleasant weather and long days averaging 19 hours of sunlight, summer in Iceland can be quite lovely. The average daytime temperatures hover around 10.7° C (52° F) – never too warm. There is a good chance some light rain will mix in with sunny weather.
By July, you'll be guaranteed that the 4-wheel drive roads into the interior will be open. This is peak season and many accommodation options will be booked out. Reservations will be necessary at restaurants.
August
This is when summer winds down and the daylight hours shorten to about 16, but is a great time to see landmarks in Iceland. The average daytime temperature is 10.3° C (50° F), and the weather remains fairly dry. Towards the end of the month, you will start to feel a distinct chill in the air, but still plenty of daylight for exploring.
This is the best time to visit the remote interior since the roads will still be open. Many locals take camping vacations at the beginning of the month. The number of visitors are at their peak this month.
September
With the coming of autumn, September sees about 13 hours of sunlight and daytime temperatures of a cool 7.5° C (46° F). The season for good Northern Lights viewing is starting to ramp up towards the end of the month. There are also fewer days of sunshine.
By mid-September, some of the 4-wheel drive roads into the interior will begin to close for the winter. It is possible to start seeing some snow in the interior or at higher elevations.
October
In October, daylight hours drop significantly to around 9, with average daytime temperatures hovering at 4.3° C (40° F) and great autumn colors. Even though precipitation increases during this time, clear skies bring increasing chances for seeing the Aurora Borealis after the sun goes down.
While the weather is still good, there are significantly fewer people. This is a good "shoulder season" month: good weather, fewer crowds.
November
This time of year, temperatures drop to a bone-chilling 1.3° C (35° F). Now, just 6 hours of average daylight temperatures are available, but even though the days are short, this is prime Northern Lights-watching season. On many days you will see light rain or snow; even fog.
December
Other than January, this month is the darkest of the year, with only about 4 hours of daytime light to play with. Ski season usually starts in mid-December (or early January). The Blue Lagoon sees the fewest crowds in early December. Average daytime temperatures linger around -0.1° C (31° F).
On the flip side, this is prime fodder for some great Northern Lights viewing, when it is not snowing or raining, that is.
The Best Time to Go to Iceland by Activity
Not all activities are available here all the time. Depending on what you want to do, you may need to adjust your travel plans. Here is when to go to Iceland based on what activities are popular.
Northern Lights
This is one of the premiere locations on the planet to view the Northern Lights, thanks to its remote location away from any city light pollution (save for Reykjavik). The season for Northern Lights lasts from late September through mid-April, however there are conditions required to get the best view. The sky must be clear and solar flares on the surface of the sun must occur, which produces the dancing lights.
Ice Caves
During mid-November through about mid-March is when the temperatures are at their lowest. This is the optimal time for exploring the stunning ice caves. Due to the many glaciers and volcanoes, this is ripe territory for the formation of the ice caves. Also known as the Crystal Caves, you can take an ice cave tour and go inside the glaciers. Since most ice caves are inside glaciers, it is generally not safe to visit them during the summer months.
Waterfalls
Waterfalls mean water, so the best time to catch waterfalls at their best is during the months of late April through June (with the heaviest rainfall) or anytime during the Spring-Summer months after a heavy rainfall. Also, there will be fewer crowds during this time.
Whale Watching
Along with the Northern Lights, this island is a world-class spot for incredible whale watching. Optimal times for catching the whales in action is mid-June through the first week of September, however sightings do happen anywhere from April through October. Tours are available at several places around the island, including Reykjavik as well as the "whale capital" of Husavik in the north.
Weather
For the most pleasant mild weather, come to Iceland during the high season of July and August. With not quite as much daylight as in June, the days are still long, with the most sunshine and chance to explore the stunning landscape and all the attractions on the island.
Saving Money
If you are looking to save some dollars, travel in the low season of late October through early December, and then again from mid-January through March. Avoid the holiday season as this is when prices skyrocket. However, if you'd also like the weather to be a bit warmer, the shoulder season is good: mid-May through mid-June, and September through mid-October.
Avoiding Crowds
If you'd prefer your visit to be relatively uncrowded, the best time to plan your trip is during the months of March, April, May and September. Many people consider the shoulder seasons of spring and fall as the best time to visit.
Having said that, the capital of Reykjavik always sees its fair share of visitors, so to simply venture away from the city to more remote areas is ideal. The west fjords, northern and the east see far fewer visitors.
Holidays and Festivals
Icelanders celebrate some unique holidays all their own, and also some traditional ones (in a unique way!) Here are the highlights:
Holidays in Iceland
New Year's Day – 1st of January, where most businesses are closed until the 3rd.
12th Night – 6 January, the last day of Christmas.
Bóndadagur – in late January, known as 'Husband's Day'.
Thorrablót – mid-January through mid-February, a feast of traditional foods.
Konudagur – just after Thorrablót, this is 'Wife's Day'.
Bolludagur – two days before Lent, this is another culinary holiday known as 'Bun Day'.
Sprengidagur – celebrated on Shrove Tuesday in February, another holiday where locals feast on lamb and pea soup.
Öskudagur – known to other Westerners as Ash Wednesday, where children dress in costume and sing in shops for sweets.
Iceland National Day – June 17, Independence Day.
Verslunarmannahelgi – the first weekend of August, where many locals go camping
Christmas – this a big holiday, with lots of holiday lights and events throughout the month, including special appearances by the Yule Lads.
New Year's Eve – the celebrations continue, and this is the only day that fireworks are legal.
Festivals in Iceland
Winter Lights Festival – held during the first weekend in February, winter spirits are lifted with light-art installations and cultural events.
Food and Fun Festival – in late February in Reykjavik, chefs throughout the city celebrate with special menus and a televised competition.
Reykjavik Folk Festival – three days of music in early March celebrates live folk music.
Reykjavik Art Festival – taking place every other year in mid-May, it features a variety of national and international theater, design and dance.
Seafarer's Day & Festival of the Sea – the first weekend of June honoring local fisherman.
International Viking Festival – the largest and oldest in the country in mid-June, celebrating all things Viking.
Innipukinn Festival – held in late July, this is an annual music festival with top acts.
Reykjavik International Film Festival – in late September, showing a wide range of films from around the world.
Iceland Airwaves – over 3 days in early-November, it showcases some of the country's best alternative music.
Have you visited before? What where your impressions? When is the best time to visit Iceland?
Lance Longwell is a travel writer and photographer who has published Travel Addicts since 2008, making it one of the oldest travel blogs. He is a life-long traveler, having visited all 50 of the United States by the time he graduated high school. Lance has continued his adventures by visiting 70 countries on 5 continents – all in search of the world's perfect sausage. He's a passionate foodie and enjoys hot springs and cultural oddities. When he's not traveling (or writing about travel), you'll find him photographing his hometown of Philadelphia.