While long vacations are great, there's so much beauty in a quick, weekend getaway. What sounds better than using your favorite two days of the week to explore somewhere new?
Weekend vacations have many benefits. For starters, they are an easy way to escape the hassles of real life and unwind for a few days. Between working full time, maintaining a home, raising kids – and maybe all three for many people – life is hectic, and it's important to take a break!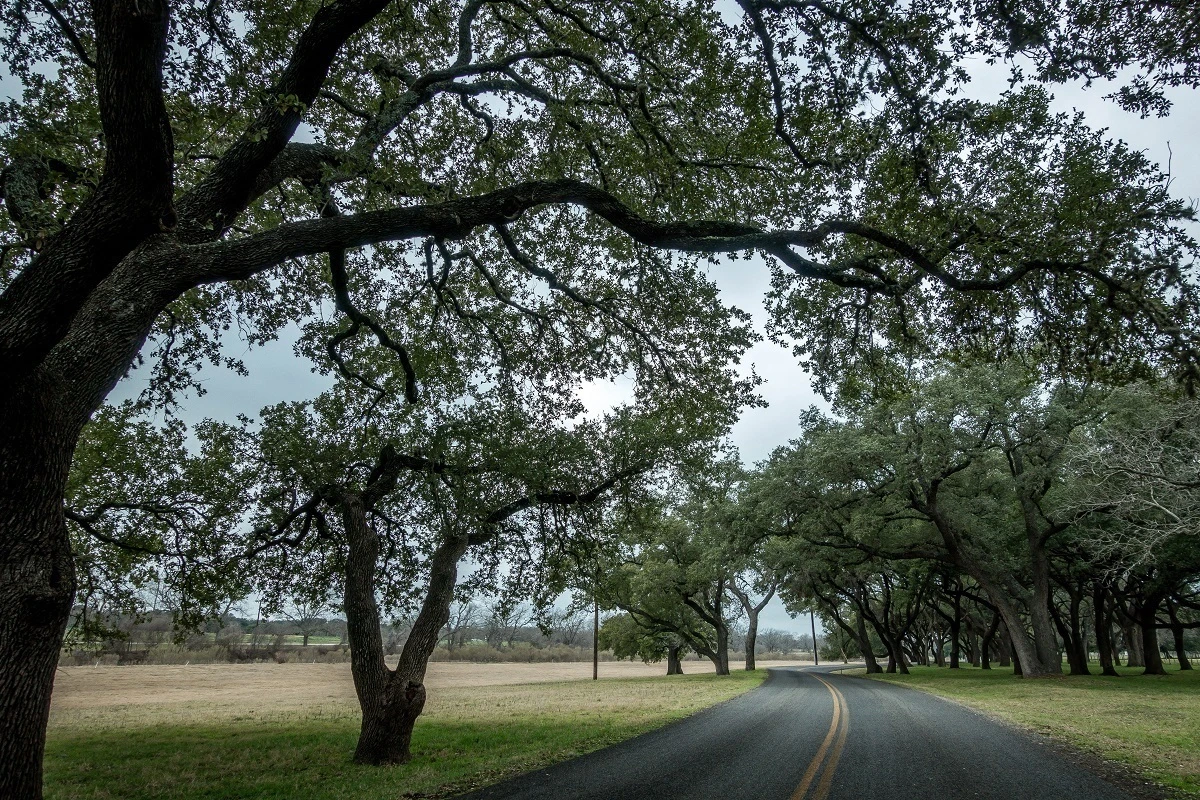 We are huge proponent of quick weekend getaways and try to take as many as possible throughout the year. A weekend away is key for us to recharge our mental batteries. These trips are also an essential part of our plan to travel as much as possible.
According to a recent survey, a low-stress weekend getaway can also help improve people's moods. In fact, almost all survey respondents said that to take a getaway leaves them recharged, relaxed and grateful. And 82 percent of respondents said that a getaway specifically helps them escape winter's cold weather blues.
In addition, a short weekend getaway is more affordable than a long, annual trip. Because you only need to plan for two days of accommodations, a few meals, and entertainment, you can save when compared to the costs of a big vacation. Of course, you may also choose to relax as much as possible, which we highly recommend. And even better: that's free!
Plan the Best Weekend Away
While a weekend away doesn't require a lot of planning, you'll want to think through what you are hoping to get out of your short vacation trip so that you can maximize your time. Below are a few things to consider as you plan your fun 48 hours!
Make Your Weekend Plan
If you're unsure where to start, we are here to give you a rundown of the basics. The good news is, you can even do your weekend planning last minute!
First, you'll want to identify your budget. Are you in a comfortable place financially to be able to afford travel, hotel, and entertainment or sight-seeing costs? Or do you need to consider a two-day staycation so you can save on the price of accommodations? Either option can be lovely, but you will need to be sure you aren't breaking the bank.
Once you decide on your budget, then determine a few top locations to which you'd like to travel. You may have a bucket list of destinations in your head, but with just two days, be sure that you have enough travel time to get to and from your destination. We'd recommend no more than a two- to three-hour plane ride away so as not to eat too much into your time. Save your limited vacation time for a longer trip.
If you are flying somewhere, you'll then need to book your airline ticket; look at Kayak or a similar flight aggregate site to research the best prices. If you decide to drive, plot out your route and decide when the best time to leave will be. Then think about whether you would like to stay at a hotel or at an Airbnb or vacation rental and book your accommodations once you find the perfect place.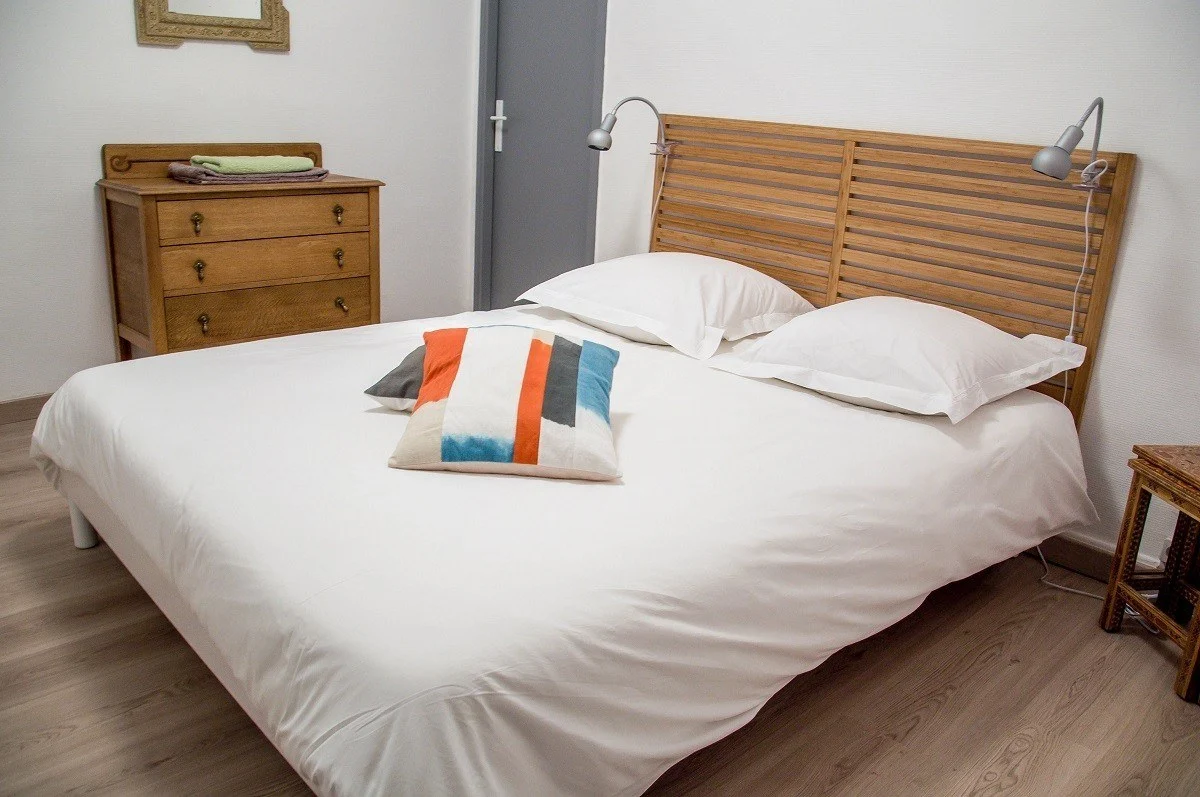 Now that you have the foundation set, the real fun starts. How do you want to spend your time on your trip? Maybe you want to visit a spa, go wine tasting, shop, or just relax. Whatever it is: do some light planning so your time is well spent.
Be Flexible About the Destination
When you are thinking about where you want to go, keep your mind open. The beauty of a short getaway is that it can lead you to unexpected places. You may find inspiration as you scroll through Instagram and see your friend's recent trip, you may overhear a colleague discussing a nearby spot they ventured to, or you may find an amazing travel deal.
With that said, perhaps you want to take a staycation, and there's certainly nothing wrong with that! At the end of your work week, you won't have to rush to the airport or worry about fighting traffic on a long road trip. You can start your staycation on your own terms whenever you want it – even right at 5:01 p.m.
However, if leaving town is a must, do a quick scan of flight prices to nearby destinations to determine the best trip for the weekend you're looking to get away. You can also research what's going on in those destinations – for instance, is there a concert or festival coming up you'd like to attend?
Or are you more outdoorsy and want to find the best time to hike popular trails? Making sure you will be able to do what you truly want to do on your vacation will help you pick exactly the right place.
Who you are traveling with can also dictate the destination. If it's a solo trip, of course you have the say, but if you are planning a weekend getaway with a significant other or friends, they likely have a list of cities or towns they want to visit. Ranking your top two trips and comparing may help you come to a compromise, or maybe you're lucky and everyone already wants to go to the same place.
Whatever the case, keeping an open mind and being flexible will help you embrace the spirit of vacation – and with that attitude, you're sure to have a great time wherever you end up!
If you still need weekend getaway ideas: check out The New York Times' "36 Hours" column. From U.S. destinations to Europe and beyond, the reporters detail all that you can do in a variety of different locales – and we bet several will catch your eye! If you need more weekend trip ideas, we also have a whole Weekend Getaways section for you to check out.
Budget for Your Getaway Trips
It's easy to plan a weekend getaway, but it can be hard to save up for one amid mortgage or rent payments and all of life's other bills. In fact, research shows that money stress is a significant travel inhibitor; according to a recent study, many families avoided taking any sort of summer vacation because of day-to-day bills and paying down debt. With some budgeting and forethought, though, you can avoid racking up credit card debt and plan for a fun trip.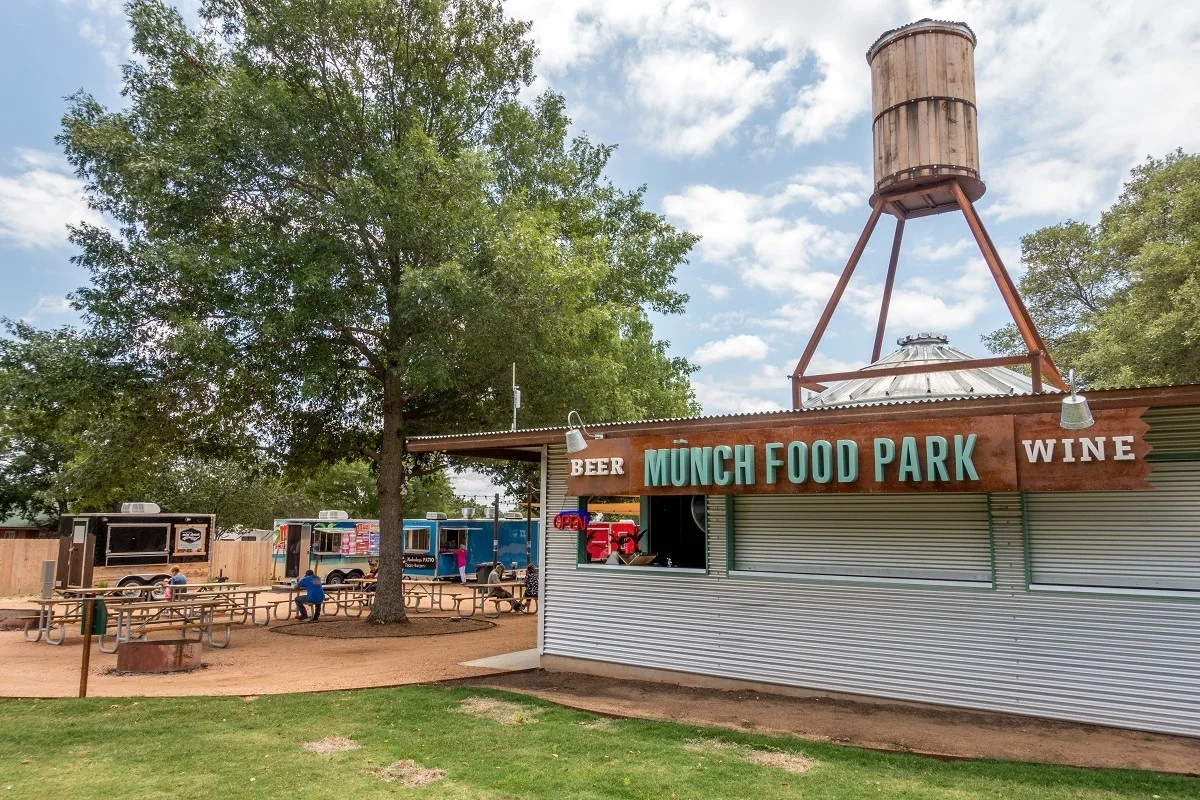 To make your travel experience easier on your bottom line, set aside money in a vacation budget before you ever leave town. You can automatically funnel money into a vacations savings account on a bi-weekly basis – even if it's just $20 – and before you know it, you'll have a decent amount of money that will help you pay for a hotel or contribute to a flight. My sister-in-law uses this trick so that she always has a dedicated amount of money for vacations in case an opportunity to travel comes up.
We also like tools such as Digit and Qapital that let you save money without thinking about it. These apps can help pool "extra" money into a separate account that you can use for vacation purposes. Similar to a savings account, you can withdraw your money from these accounts when you're ready to use it; otherwise, set it and forget about it!
As you actively put money away for a weekend getaway, you will be more likely to put it to good use and plan an amazing trip.
Keep Things Simple
The idea of planning a vacation can feel like a lot, especially when you are stressed out at work or at home. Remember that your weekend getaway doesn't have to be extravagant, especially if you are looking for some rest, relaxation, and a chance to unwind. With two days, keeping things simple is best.
A good way to keep things simple as you plan your weekend getaway is to first determine what you want to do most on your vacation, and then do some light research. For example, if you are traveling to Napa and want to visit wineries, research top vineyards and take note of their hours. Or if you are looking to visit Chicago's best museums, see which exhibits are open and decide when you will go. The research phase does not have to take a ton of time.
Pinterest can also be a great resource to look at for travel tips, popular places, top restaurants, and more – all in one place. We always look at the site to see what others have to say about weekend getaway destinations that we are looking to visit. Spending just half an hour on Pinterest and doing some searching can help you come up with a list of easy things to do.
Some of the best weekend getaways that we have taken have been trips without a packed agenda. We pick a destination and go. Since we're in Philadelphia on the East Coast, we can easily get to New York City, Boston, and Washington, D.C. for a quick trip.
There is so much to do in those cities already that we try to keep things by looking at a few good restaurants and a few main sites we want to see, and then we put on our sneakers and walk around to see what opportunities await us.
Focus on Your Hobbies
Weekend getaways can provide the perfect amount of time for you to indulge in your passions. Do you like landscape photography? Think about a trip focused on a beautiful nature hike.
Are sports more your style? Look at your favorite team's schedule and see if you can attend a nearby game.
One of our friends loves visiting breweries, so she often takes trips to locations where she can go to a handful of breweries in just over two days.
The sky really is the limit here. And a weekend is the perfect amount of time to spend indulging in what makes you happy. As we've said, decide what you want your weekend to revolve around and then put your plans into action.
Watch for Weekend Getaway Deals
There are thousands of ways to save on weekend getaways, and thousands of companies who want to help you do so! You can sign up for email newsletters that will deliver travel deals straight to your inbox.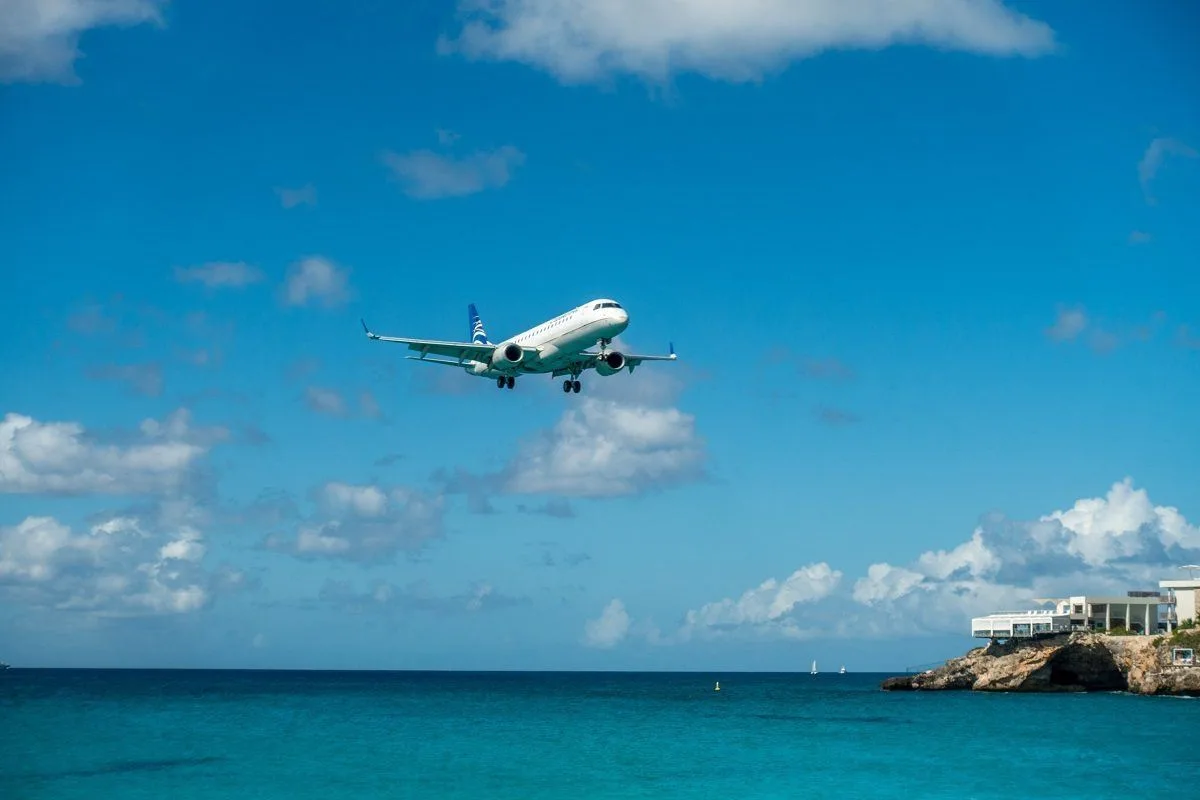 A few you may want to check out include Scott's Cheap Flights which gives you deals from airports of your choice. We've used it for a cheap weekend getaway to Europe before.
In addition to e-newsletters, you can also proactively search for deals from airlines, travel companies, hotels, and more. We are also loyal to OneWorld airlines (American, British Airways, Qatar), and we keep tabs on their travel deals by skimming occasional emails they send.
Meanwhile, Laura's sister has a goal of visiting all 50 states, so she looks at Scott's Cheap Flights from time to time. She also monitors Southwest Airlines' frequent flight deals since they have many flights out of her city. She's gone to several different destinations, including Boise, New Orleans, and Kansas City just by tracking flight deals.
Keeping tabs on top deals may help you uncover a vacation you never dreamed of taking until now.
Make Weekends Away Routine
A weekend getaway doesn't have to be a one-time thing. If you don't have a lot of (or any) paid vacation, they are a great way to still get the feeling of getting out of town. And even if you have plenty of paid time off, who doesn't love a quick escape?
We know several people who love to ski. During the winter, they are able to get away to the mountains several times for a fun weekend ski trips. Perhaps you really enjoy watersports or another outdoor activity. Could you make traveling to the lake a routine during the summer?
We also know several people who live in cities that are practically made for weekend getaways: San Diego (where you can escape north to Los Angeles or South to Valle de Guadalupe), Portland (where you can easily travel to Seattle or Bend), and Austin (where you can go to San Antonio, Houston, Dallas, or even the Texas Hill Country in a few hours). There are literally a million places to go for a weekend away!
Build Short Weekend Trips on to Business Trips
Are you scheduled to go on a business trip to a location you've never visited? Or maybe you're going somewhere that you would love to have more time to explore. If you are traveling for work, it's likely during the week – and with a little planning, you can extend that trip and transform it into a fun weekend.
Consider adding a few vacation days to the beginning or end of your trip so you can turn it into a vacation on your own terms. While you may not get sent to your dream destination all the time, with some research you may find exciting restaurants or nearby towns that are off-the-beaten path to explore.
And what's even better: you won't have to foot the entire bill for the trip since your employer will be covering the costs for some of the travel expenses.
We know someone that's heading to Sonoma, California for a work trip soon. What a perfect destination to take advantage of an add a weekend onto! Even if your business trips are not to picturesque locations, you may be surprised at how easy it is to travel somewhere cool nearby, or there may be unexpected sites in the city you're going to that you don't know about yet.
Tacking some extra time onto an already planned trip can be a fun way to be adventurous and take advantage of the distance you're already traveling.
Take a Phone Detox
Part of the beauty of a weekend getaway is in its brevity. You have a short amount of time to fit in a lot of fun. Do you want to spend that valuable time scrolling through your phone?
We get it; smartphones are everywhere, and we admittedly spend plenty of time on ours due to our jobs. But vacation time is about breaking routines, doing new things, and switching up how you usually spend your time.
Taking a digital detox has numerous benefits: it can help improve sleep, reduce stress, improve happiness, and more. We highly recommend doing what you can to put your phone down, aside from using it for photos and maps.
If fully unplugging is not feasible or you need to check in with work or house sitters, that's understandable. Perhaps you do so right after breakfast every day so that it doesn't disrupt your whole day or take your attention away from what you are doing.
Plan a Weekend Getaway Today!
Weekend getaways provide us with a mental break from the day-to-day routine while weaving in a sense of adventure that you get from traditional longer vacations.
As you plan, remember that your two-day getaway should be easy and simple. You are likely planning it to escape some of the daily stresses in your life, so take a deep breath and remember it's supposed to be fun!
What are some weekend getaways you have planned this year? We'd love to hear your favorite places to go for a weekend trip!