Some posts on this site contain affiliate links, meaning if you book or buy something through one of these links, we may earn a small commission (at no extra cost to you).
Are you planning on paying The Netherlands a visit? Of course your first stop will be the Dutch capital. But when you're visiting Holland longer than a weekend, try to plan some day trips from Amsterdam.
When you've spent enough time in Amsterdam go explore the rest of beautiful Holland. Enjoy more of it's rich history, landscapes (filled with cows, sheep and windmills) and take a deep breath of fresh air at the sea! Get yourself a car and start driving. You'll soon discover that some of these places are just an hour's drive from Amsterdam. Make sure you book a car online in advance to save time and money.
The Best Day Trips from Amsterdam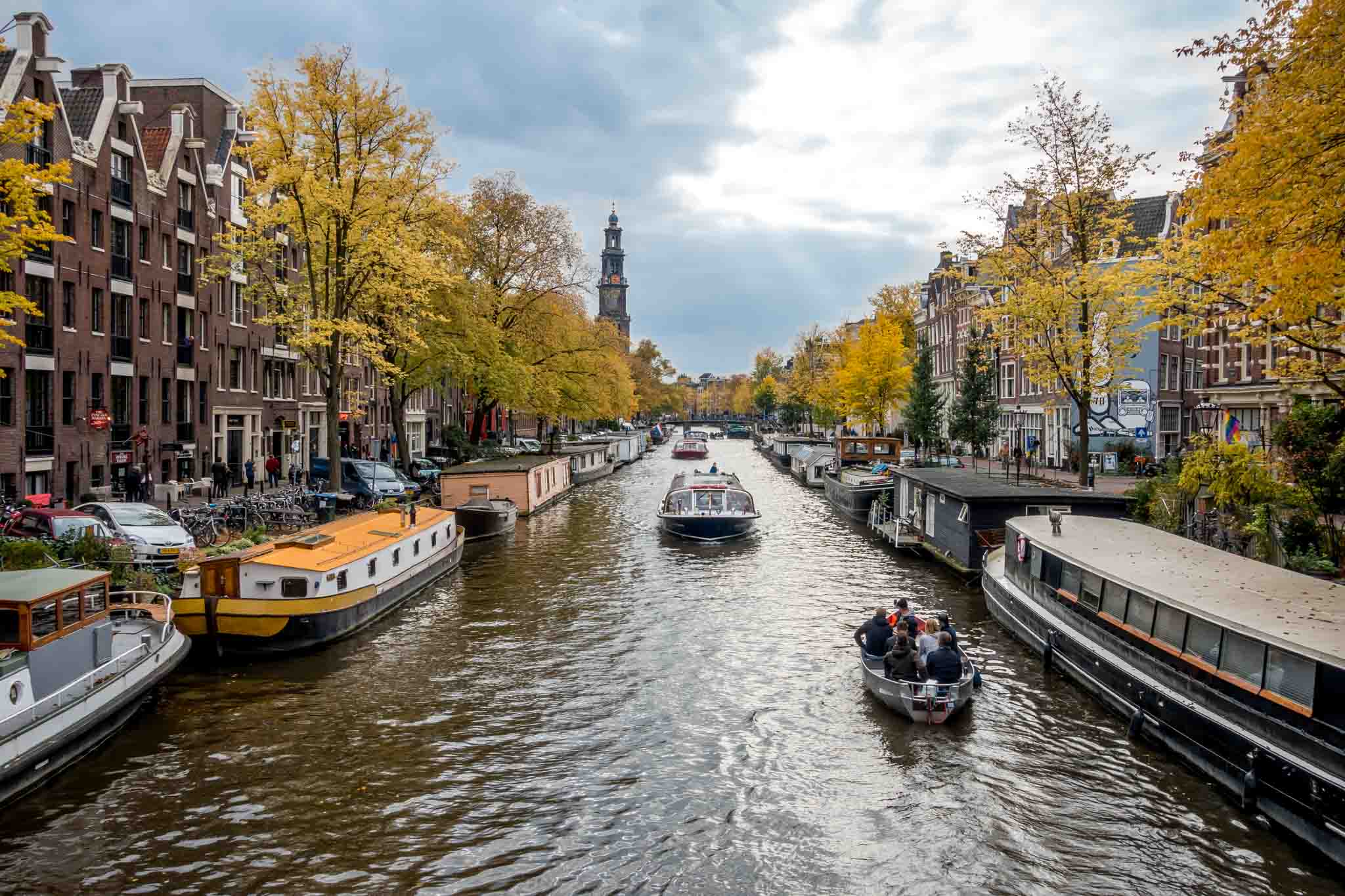 Witness the Flower Auction and Enjoy the Flower Route
It's an early wake-up, but definitely worth it. Experience the largest flower auction in the world in Aalsmeer. Everyday, starting at 7.00PM, traders are bidding against the clock to buy the most amazing plants and flowers from all over the world.
Continue (in the Spring) your trip to one of Holland's finest national treasures: the tulip fields. Close to Amsterdam you can find several large fields filled with dozens of tulips, called the 'Bollenstreek'. The bright red, pink and yellow colors of blooming tulips are amazing. Best part of it: your visit is free of charge! Just be careful not to step on those flowers!
You can follow the official Flower route from Haarlem down to Naaldwijk. When you have time on your hands you don't miss out on the Keukenhof (also in Lisse, opens from the end of March till the end of May).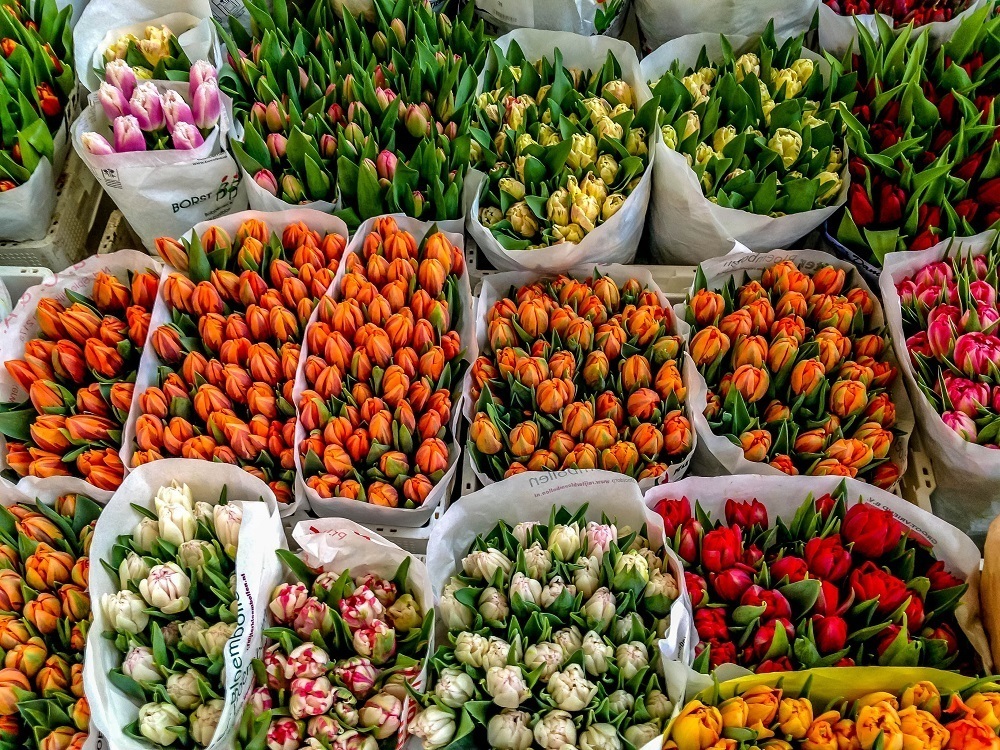 Enjoy a Day at the Beach in Scheveningen
Try to pronounce the name Scheveningen in Dutch. Quite hard, isn't it? Although the name is hard to say, it's an easy visit. Bring a towel, sunscreen (and maybe a warm sweater) to spend a day at the beach. Stroll down the boulevard and visit The Kurhaus (one of the most expensive hotels in Scheveningen). Check out the souvenirs shops, restaurant and bars with an excellent view at sea. Sit back and relax!
You can end your day with a daring bungee jump from the boulevards pier called 'The Pier of Scheveningen'. According to some it's the 'best way to get high in Scheveningen'. Be sure to make a reservation in advance. Other perfect-day-at-the-beach-places are: Zandvoort, Noordwijk, Katwijk aan Zee and Egmond aan Zee.
Spend a Day Chasing Cheese, Windmills and Delfts Blue
Start your day in Gouda, an hour and half drive from Amsterdam. Go ahead and experience the world of cheese! Visit the famous Cheese Market and see how people are running around with big wooden wagons loaded with cheese.
Learn how they weigh and sell the cheese. It's a real spectacle to see, but they only do it from April to August on Thursday mornings (from 10 PM to 1 AM). Not able to make it? Instead you can always visit the Cheese and Crafts museum. Don't leave Gouda without some cheese, or it's yummy stroopwafels (cookies) and it's candles.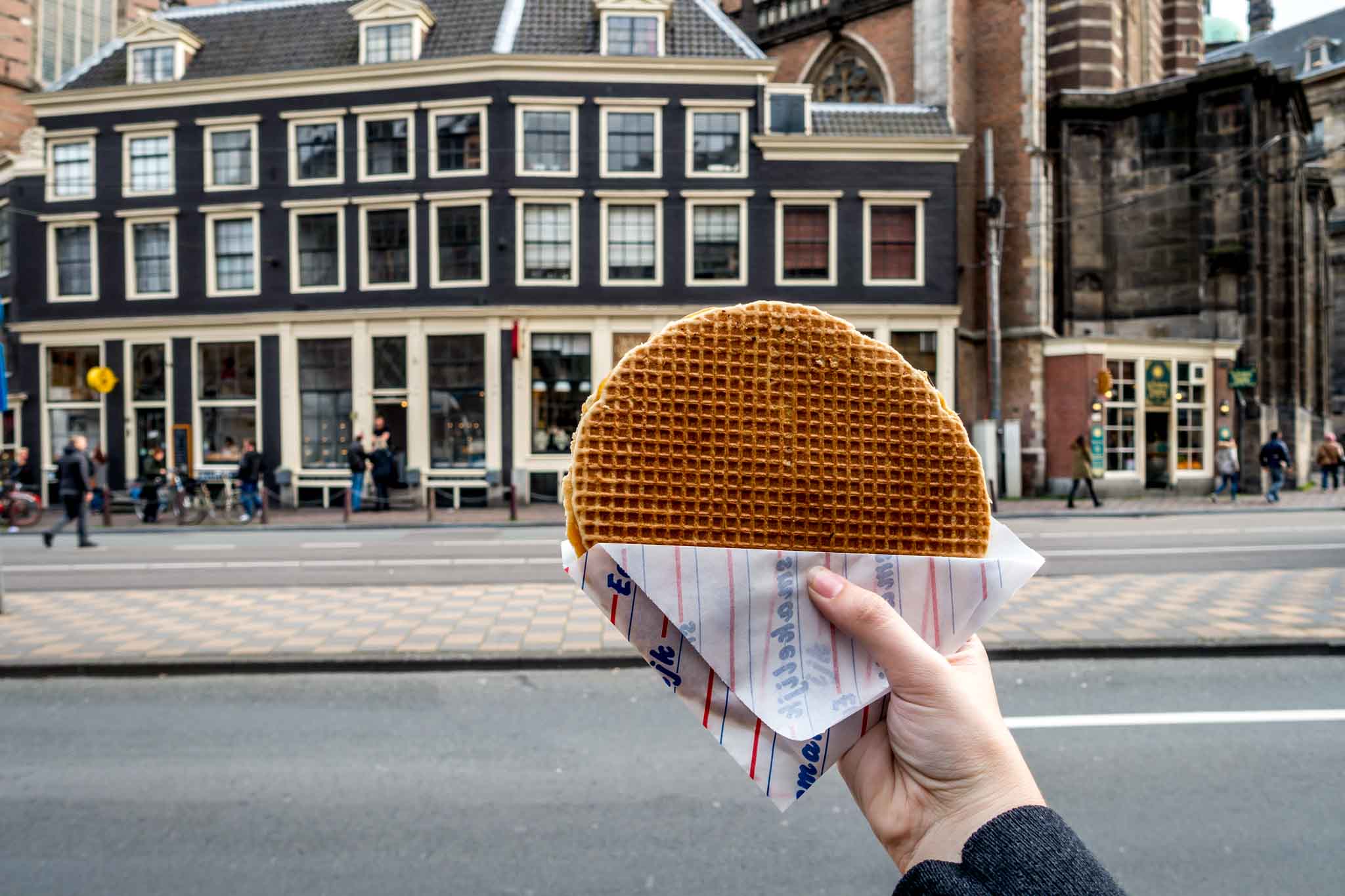 After Gouda it's a small ride to Kinderdijk. One of the most spectacular windmill landscapes. The mills are accessible, but you need to pay a small fee for almost every one of them. Pick one or two and see the wonderful insides.
End your day in Delft. Enjoy the historic center and admire the Delfts Blue pottery at the Royal Delft. Holland's last remaining Delftware manufacturer.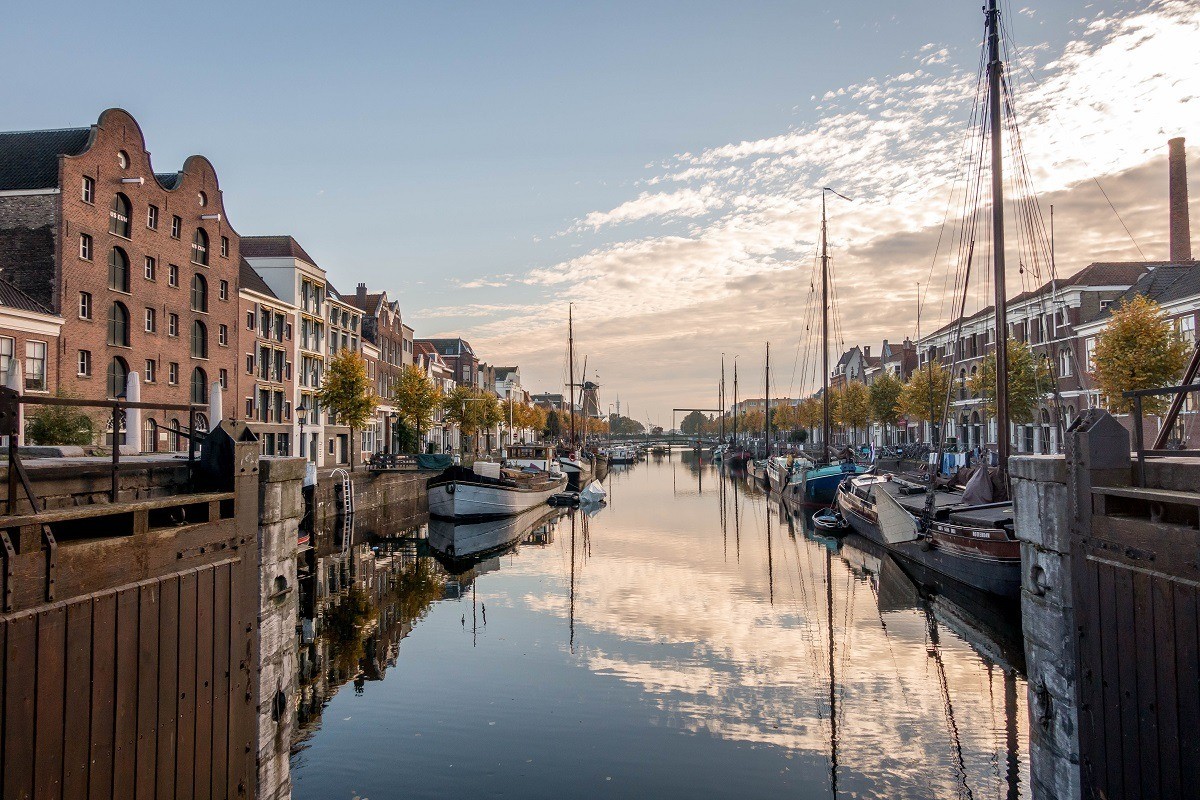 Take a Tour Along the 'Hanze' Cities
Want to experience more of Holland's historic trading-culture? Take a road trip along 7 medieval towns, called the Hanzesteden next to the river IJssel. Follow the river and start at Doesburg, to Zutphen, Deventer, Hattem, Zwolle, Hasselt and Kampen. Visiting them all in one day will be quite a challenge. You can skip a few or book a hotel in between.
Definitely must-see cities are: Zutphen, Deventer, Zwolle and Kampen because of their authentic charme. You can book a guided tour, rent a bike or explore them on your own. Any of them would be a perfect day trip from Amsterdam.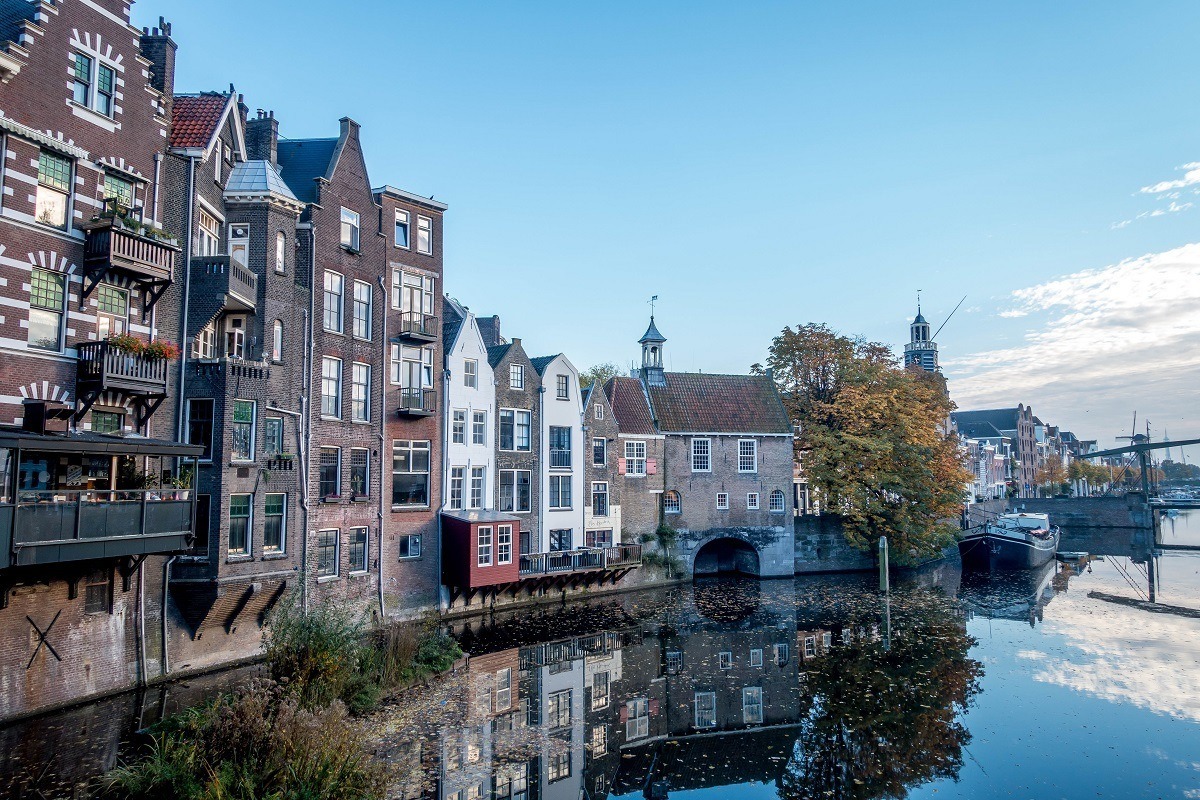 Cross the Border
Because Holland is relatively small, you can drive to Germany or Belgium in just a few hours! Visit Bad Bentheim in Germany: a small medieval town with a castle.
Or take a drive south to Belgium's cities: Antwerp, Brussels and Ghent. Brussels is Belgium's capital and houses the European Parliament, you can also spot the famous statue 'Manneken Pis' and the Atomium. Ghent is a romantic city with canals and also has it's own castle. Be sure to try some of the typical Belgian sweet: 'The Gentse neuzen' (Ghent's noses). And oh yes, don't forget: The Belgian beers!