Music City (aka Nashville) seems to have it all. There is live music basically any hour of the day, fun places to hang out and relax, and history stretching back to the early days of America. And don't forget the incredible food. We've spent a lot of time exploring the city and learning about all the best things to do in Nashville, Tennessee.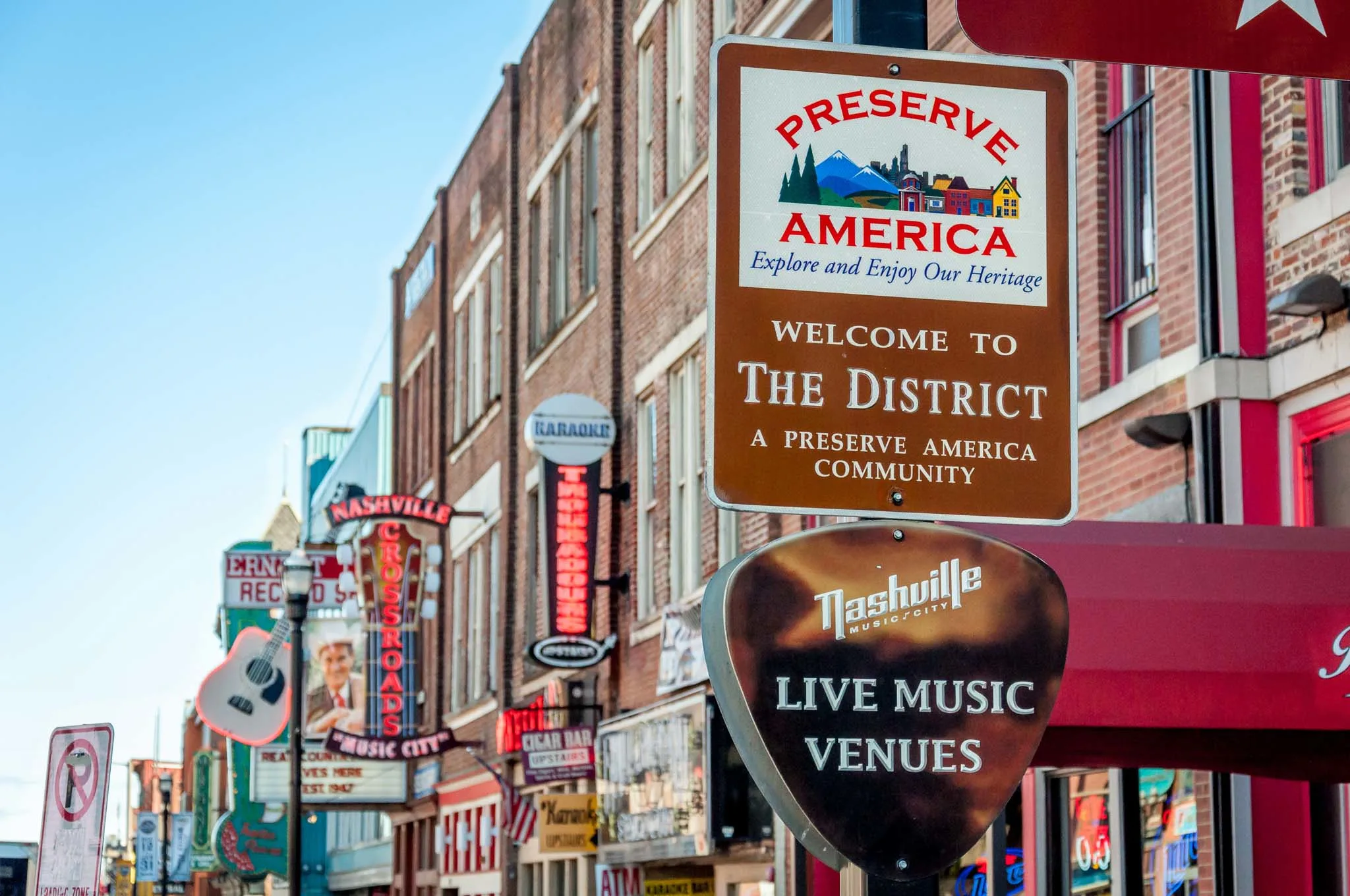 Whether you're looking to booze it up at a rooftop bar on Broadway, settle in for a night of acoustic music, or uncover the quirky side of the city, there is plenty to choose from. From finding cool street art to checking out the city's museums, we've got you covered.
Here's a look at some of our favorite ways to spend time in the city.
Try hot chicken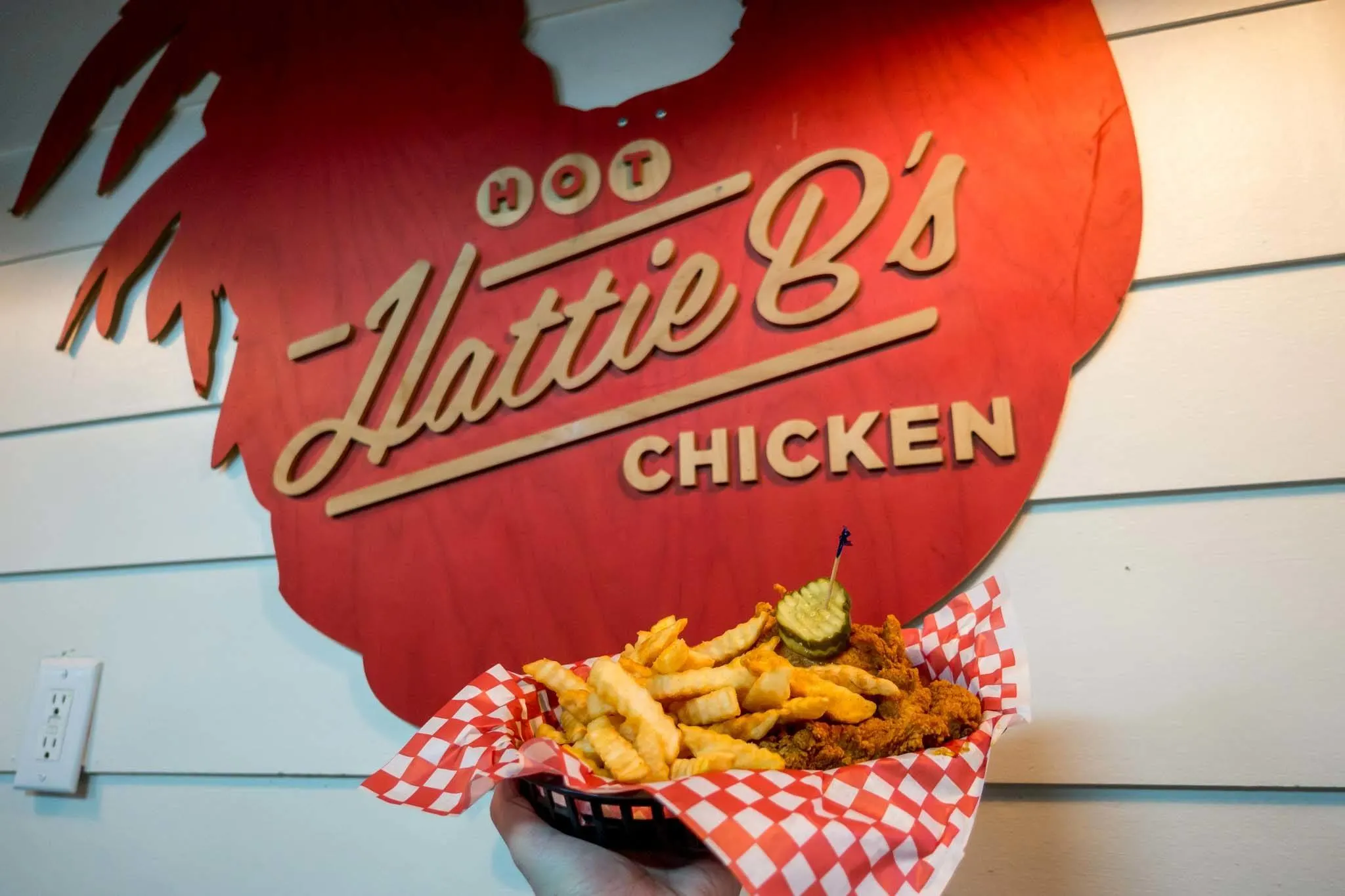 Trying hot chicken is at the top of the must do list in Nashville. The succulent meat is marinated, floured, and fried. But the last couple of steps are what set it apart from other fried chicken.
Right before serving, a cayenne pepper sauce is added to the hot chicken before it is neatly positioned between a slice of white bread and pickle chips. Depending on your request, the sauce can vary from mild to sweet-Jesus-this-is-spicy. Add black eyed peas, baked beans, French fries, or pimento mac-and-cheese, and you're good to go.
Prince's Hot Chicken is the original place to try Nashville hot chicken. They've been making it delicious and down home for over 80 years. Bolton's also comes highly recommended. My choice is Hattie B's, which has quickly become a local staple.
See the Parthenon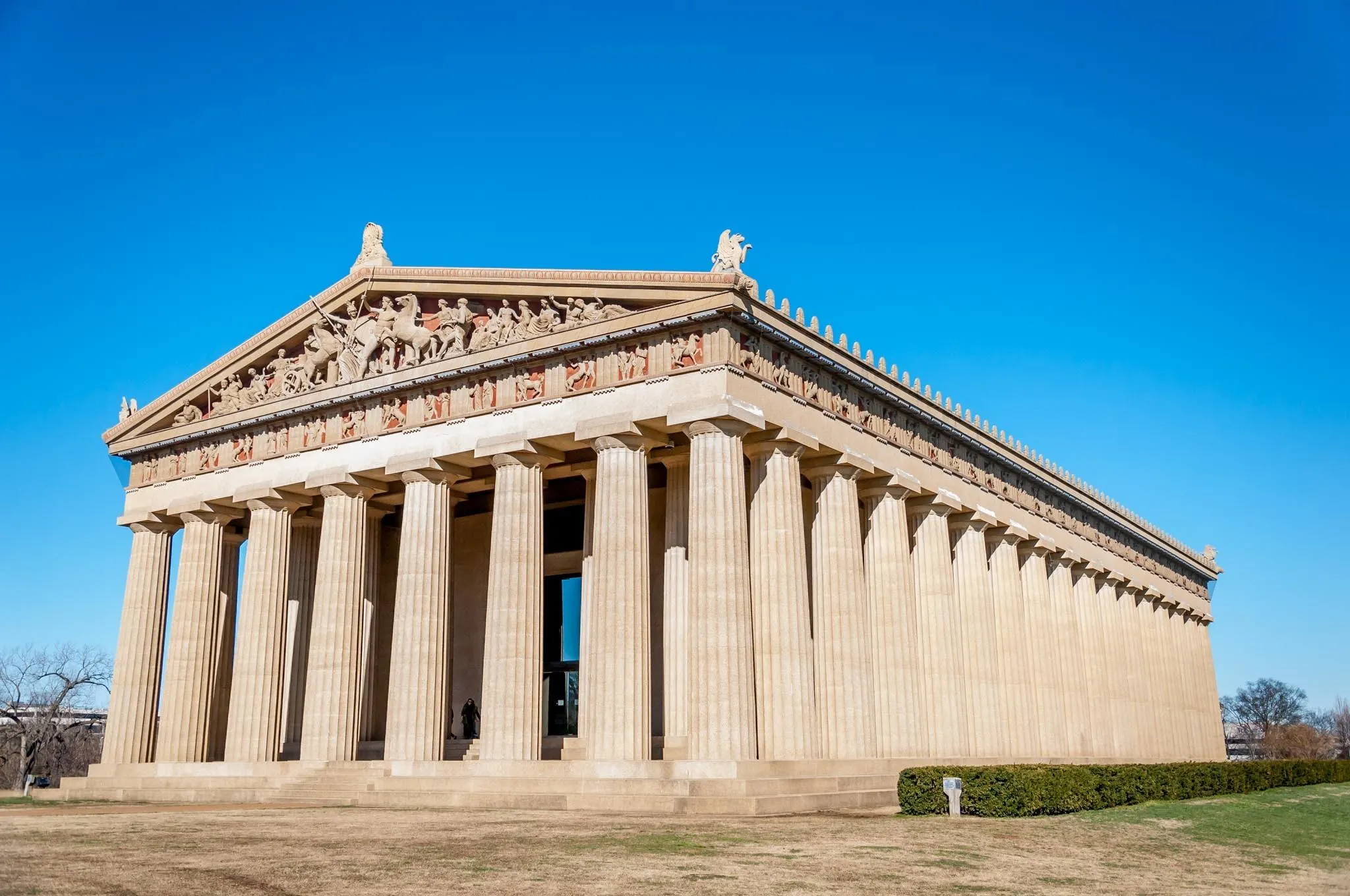 Centennial Park is home to a full-size replica of the Parthenon, originally built in 1897. Now an art museum, it houses a group of paintings by 19th- and 20th-century American artists and provides space for temporary exhibits.
The centerpiece of the building is an imposing 42-foot-tall statue of Athena covered in gold leaf, as it would have been in the Parthenon in Athens. Not exactly an expected sight in the American South.
See The Parthenon and other landmarks the easy way on a half-day city tour or this 2.5-hour Segway tour. To do it all at your own pace, the hop-on hop-off trolley is a great option.
Visit Robert's Western World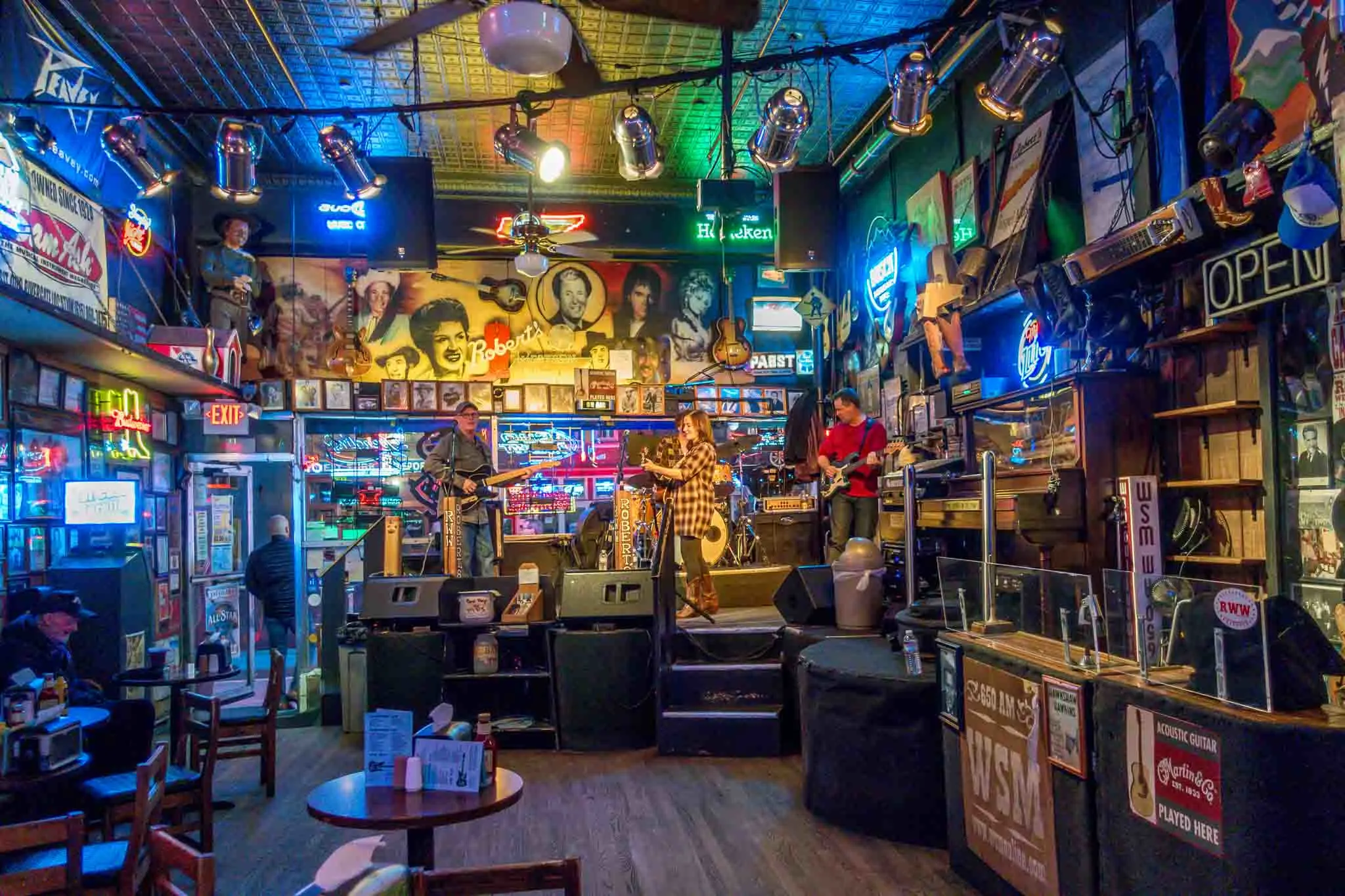 On our first trip to the city, a Nashville native told us that the only honky tonk on Broadway that locals go to is Robert's Western World. We can't confirm that, but the recommendation made us change our plans and head for the place with the boot and guitar sign.
Honky tonks don't have a cover charge, so you can grab a stool, order the house specialty—a fried bologna sandwich—and pay what you wish when the band passes the tip jar. Live bands play essentially all day, providing the soundtrack for visitors two-stepping just in front of the stage.
The classic country tunes give the place a laid back but fun atmosphere if you want to have a good time without feeling like you're in the middle of a rock concert. You can't have an experience like this just anywhere, which makes visiting Robert's Western World one of our favorite Nashville activities.
Hang out at Pinewood Social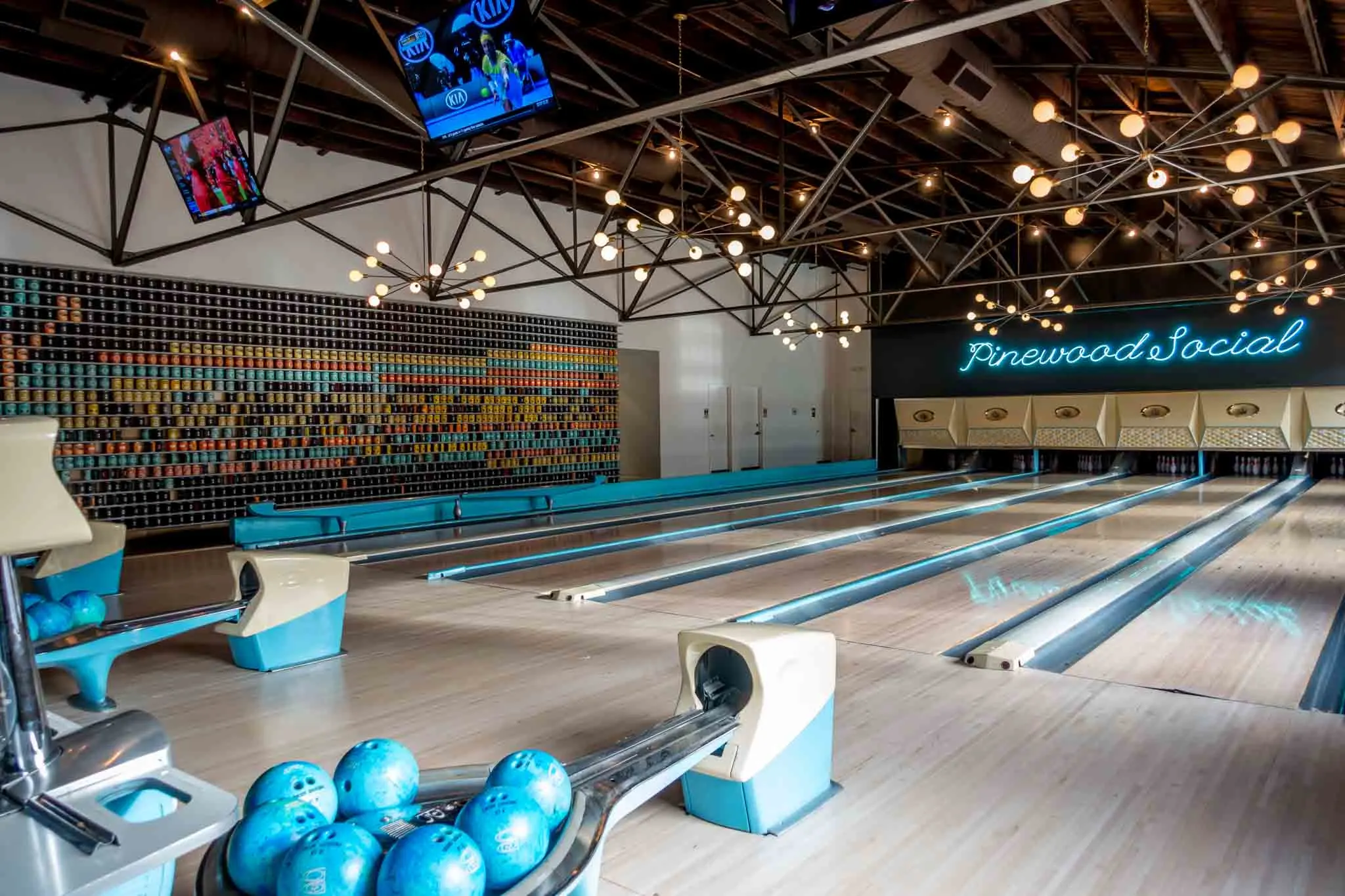 Pinewood Social is…well, it's almost impossible to come up with a short phrase to describe this distinctive, genius space. A restaurant, coffee shop, bowling alley, outdoor oasis, and co-working space all rolled into one, Pinewood Social serves just about every need morning, noon, and night. It's one of the best places to visit in Nashville.
Pinewood Social is a great place to have a cup of coffee and get some work done during the day before visiting the pool and grabbing dinner and a cocktail in the evening. And don't forget the bocce ball.
If we lived in Nashville, we'd be here all the time. Instead, we have to settle for having the smashburger and crispy tater tots on every visit.
Visit the Hermitage Hotel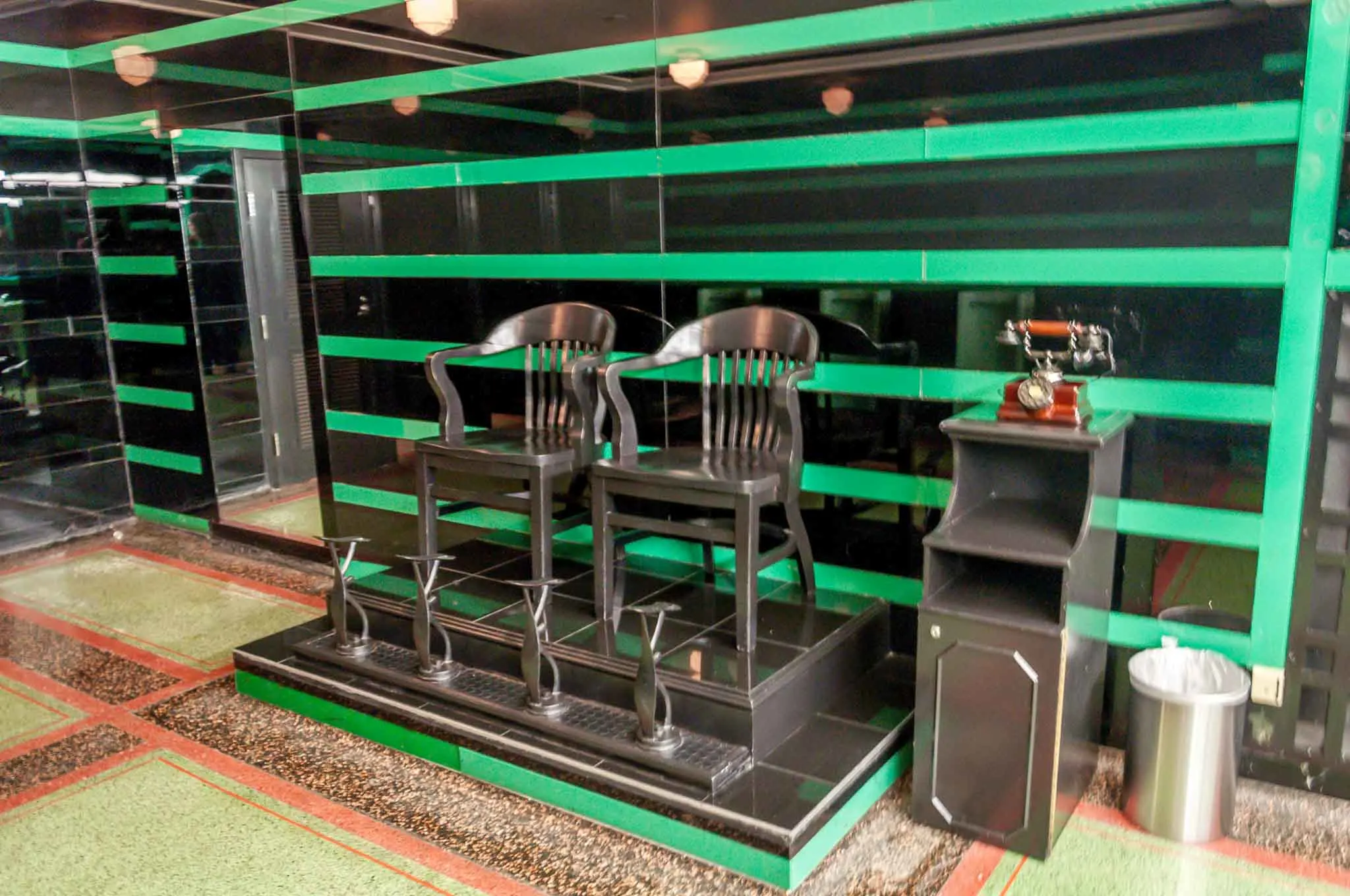 The Hermitage Hotel is one of the finest places to stay in Music City. At over 100 years old, the hotel has welcomed just about everybody who's anybody into its well-appointed rooms (there was a Keith Urban sighting during our visit!).
The lobby is spectacular, and the food is delicious, but one of the quirkiest reasons to visit the Hermitage Hotel is the Art Deco men's bathroom. Located just off the hotel lobby, it has consistently been noted as the best bathroom in America.
The large loo is decorated with bright green and black glass tiles and green fixtures. If you're in the mood, you can stop a moment in the two-seat shoeshine station that greets you when you pass through the door. At this point, it's so famous that the bathroom is also open for women. And photos. A visit here is one of the best free things to do in Nashville.
Shop at Marathon Village
At Marathon Village, a former automobile plant has been re-purposed into a cool shopping center and creative community in the North Gulch neighborhood. There are art studios, galleries, and home decor and gift shops. You'll even find Antique Archaeology—the shop owned by the guy in the History Channel's American Pickers show—and one of the famous "I Believe in Nashville" murals.
The building renovation was a decades-long labor of love resulting in a contemporary space that's full of history. In open spaces throughout the building, there is old equipment from the original factory and panels describing the building's illustrious past.
Seek out street art
Nashville is packed with street art. Hidden in alleys, under bridges, in parking lots—murals and artworks seem to be everywhere. Finding them around the city feels like a scavenger hunt. Luckily, you never have to look too far.
One of the most popular murals in town is the "WhatLiftsYou Wings mural" by Kelsey Montague, which you can find in The Gulch. There's even a painted line on the sidewalk to show people where to patiently wait a turn for a photo. When you're done there, take a walk down 11th Avenue South to see what other murals you can find.
Beyond The Gulch, the Germantown and East Nashville neighborhoods have lots of street art. Wander the area near Werthan Lofts or take a drive down Gallatin Pike to see some of the highlights of the ever-changing canvas.
Try biscuits at Loveless Cafe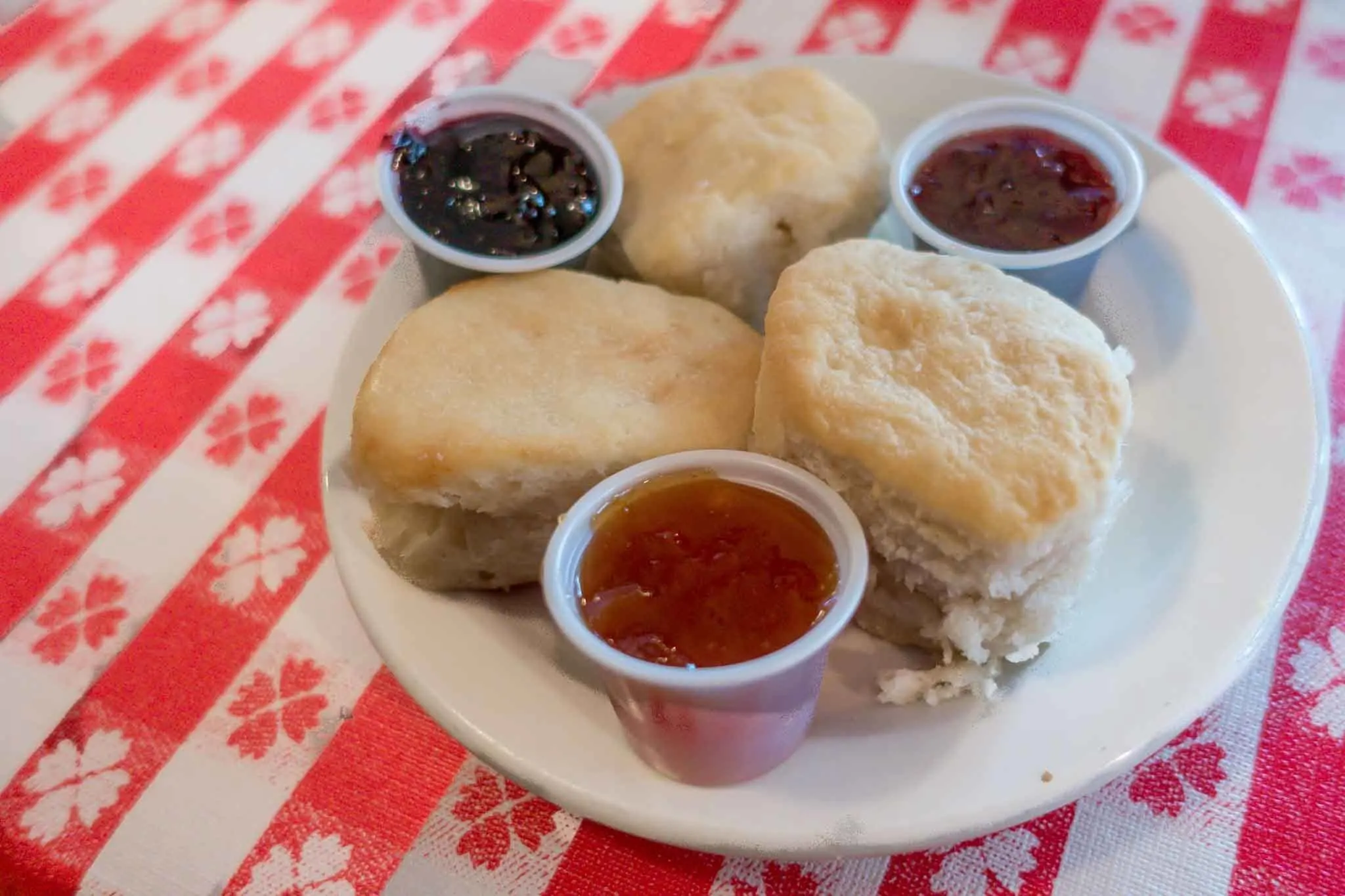 Loveless Cafe in southwest Nashville, Tennessee, is the place to go for Southern cooking. It's known for all things heavenly from country ham to red-eye gravy and especially its all-day breakfast. But what people line up for just about every day of the week are the biscuits at Loveless Cafe.
The flaky pillows of love—served with homemade preserves, of course—come alongside almost everything on the menu. That's because they're delicious and rival the cooking of any Southern grandma. Made from scratch every day, the biscuits are worth the 25-minute trip outside of town.
See our recommendations for a weekend itinerary in Nashville.
See a show at a listening room
There's no shortage of great music in Nashville, but the bars and honky tonks—especially downtown—can get a little crazy. If you're looking for a more relaxing environment, consider one of the venues featuring song writers and up-and-coming performers.
Bluebird Cafe is the classic listening room. It's super popular, and even their open mic nights sell out faster than you can say "Music City." The aptly-named The Listening Room Cafe is a great alternative for hearing works straight from the song writers of both new songs and chart-topping hits. They also serve good food and have valet parking. It's a great date night spot.
Sink your teeth into a Goo Goo Cluster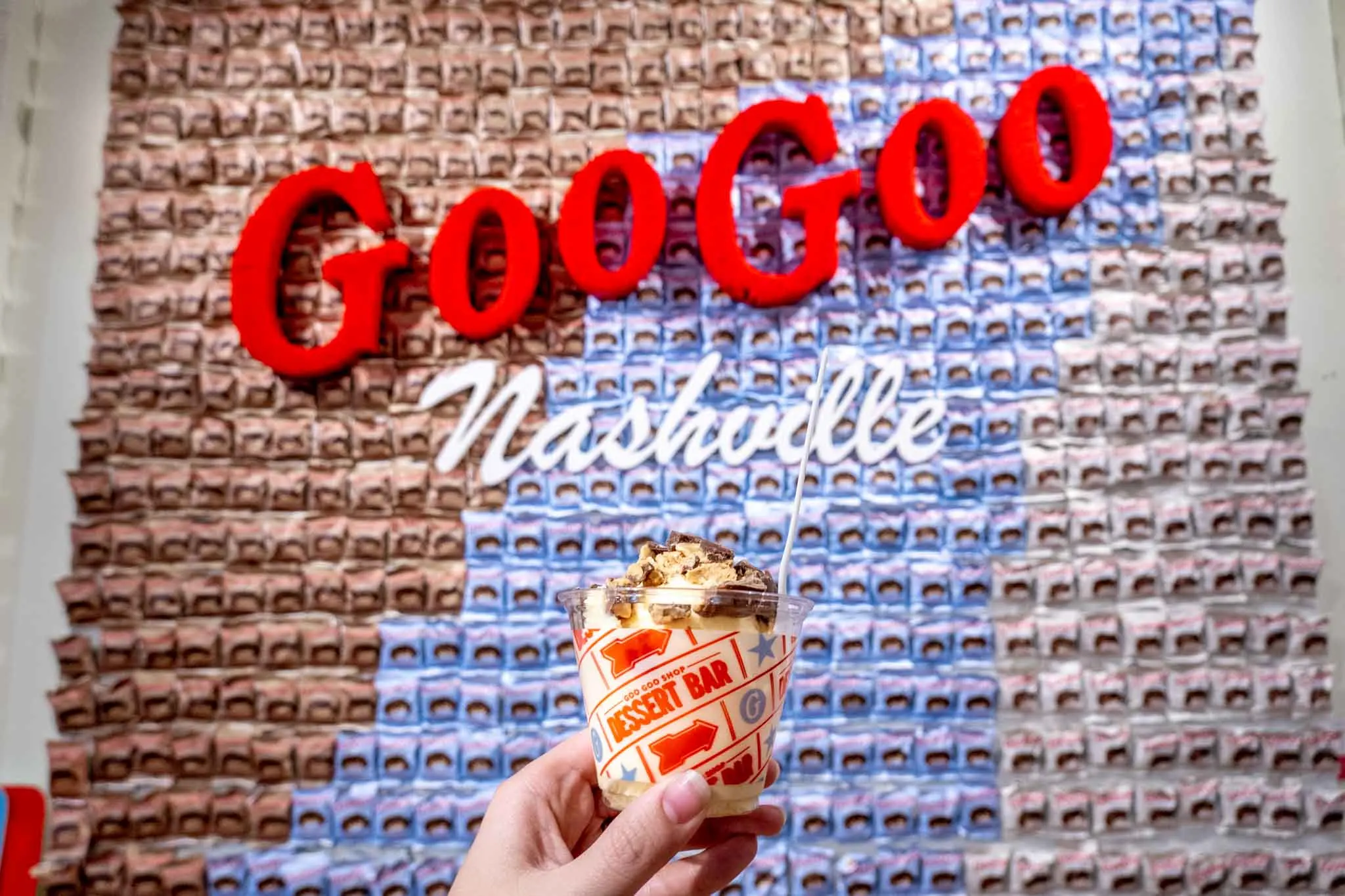 Take peanuts, caramel, and marshmallow, and coat it in milk chocolate, and you get what is essentially the perfect candy bar—a Goo Goo Cluster. Invented in 1912, this classic candy has its own outpost in the heart of downtown.
At the Goo Goo Chocolate Co., you can find varieties of the clusters or go all-out at their dessert bar with different kinds of fudge, ice cream, and other treats. I did the classic with a spin—premium vanilla ice cream topped with a chopped peanut butter Goo Goo Cluster. It was heaven.
To immerse yourself in this chocolate world even more, consider their make-your-own chocolate bar classes or a class that pairs chocolate with wines and spirits.
Tour Belle Meade Historic Site
Once home to the wealthiest family in Nashville and the largest thoroughbred horse farm in the US, Belle Meade plantation welcomed celebrities, presidents, and countless notable people at its height.
Today, a tour of Belle Meade offers a glimpse into the life of the moneyed class around the time of the Civil War and beyond. Visitors can wander the grounds to see original buildings, tour the mansion, and learn about the lives of the enslaved people who built the family's fortune. It's an interesting and educational experience to get a brief peek into the Old South at one of the top places to go in Nashville.
Enjoy the view at a rooftop bar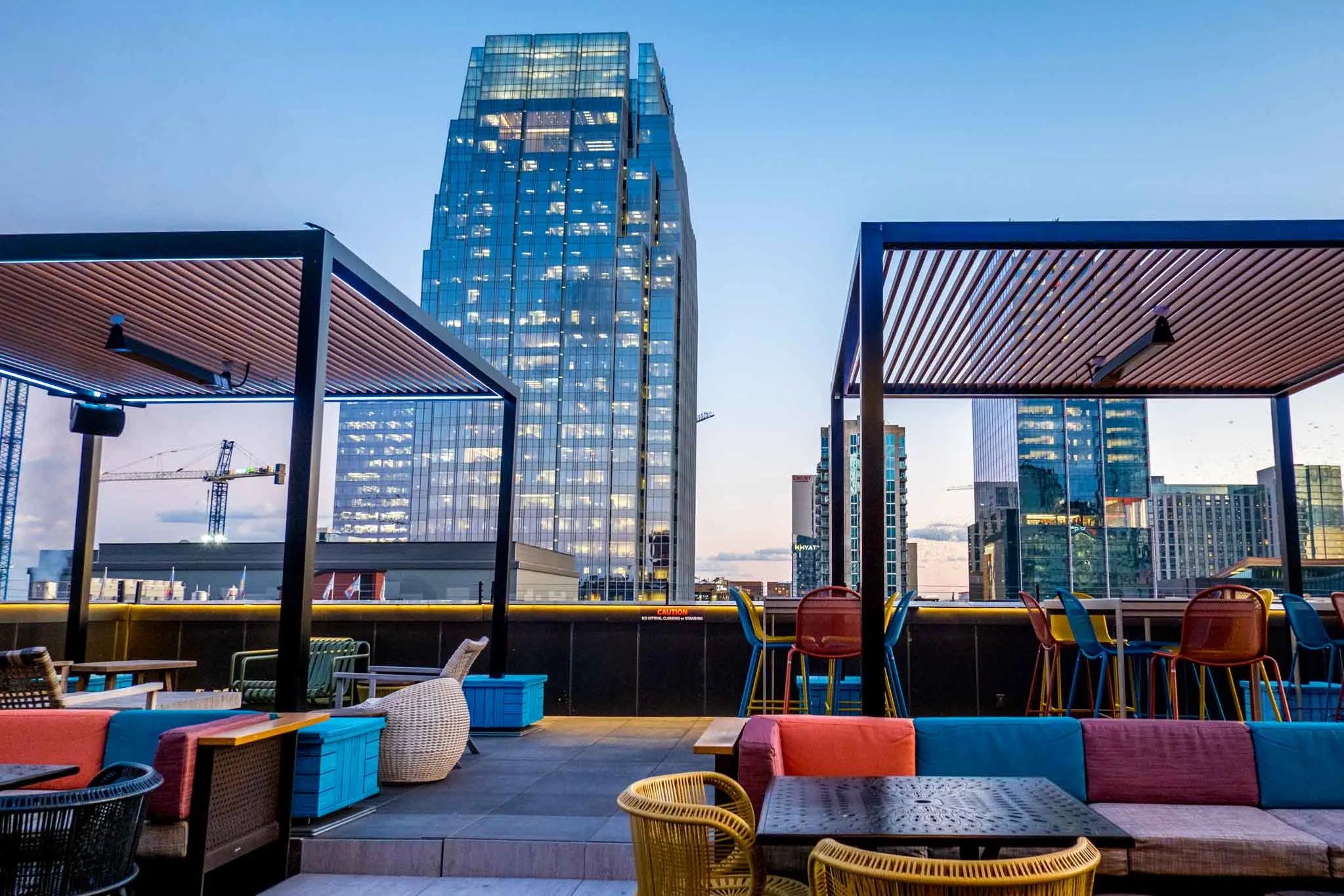 Nashville is blessed with dozens of rooftop bars with picturesque views and lots of ambiance. From pool decks and live music to seating in swings and private cabanas, they are great places to chill out and enjoy your beverage of choice.
On Broadway, Lookout at Ole Red is our go-to spot—it's a bit more refined than some places and has a great view of the action. In The Gulch, our choice is Up, a rooftop lounge where you can relax on the couches or chat over the fire pits.
In the Arts District, the super cool Bobby Hotel has a premium rooftop lounge. You can grab a seat at the bar or hang out in the bus. In winter, you may even find yourself in one of their igloos or chic cedar cabins like we did.
Visit the Ryman Auditorium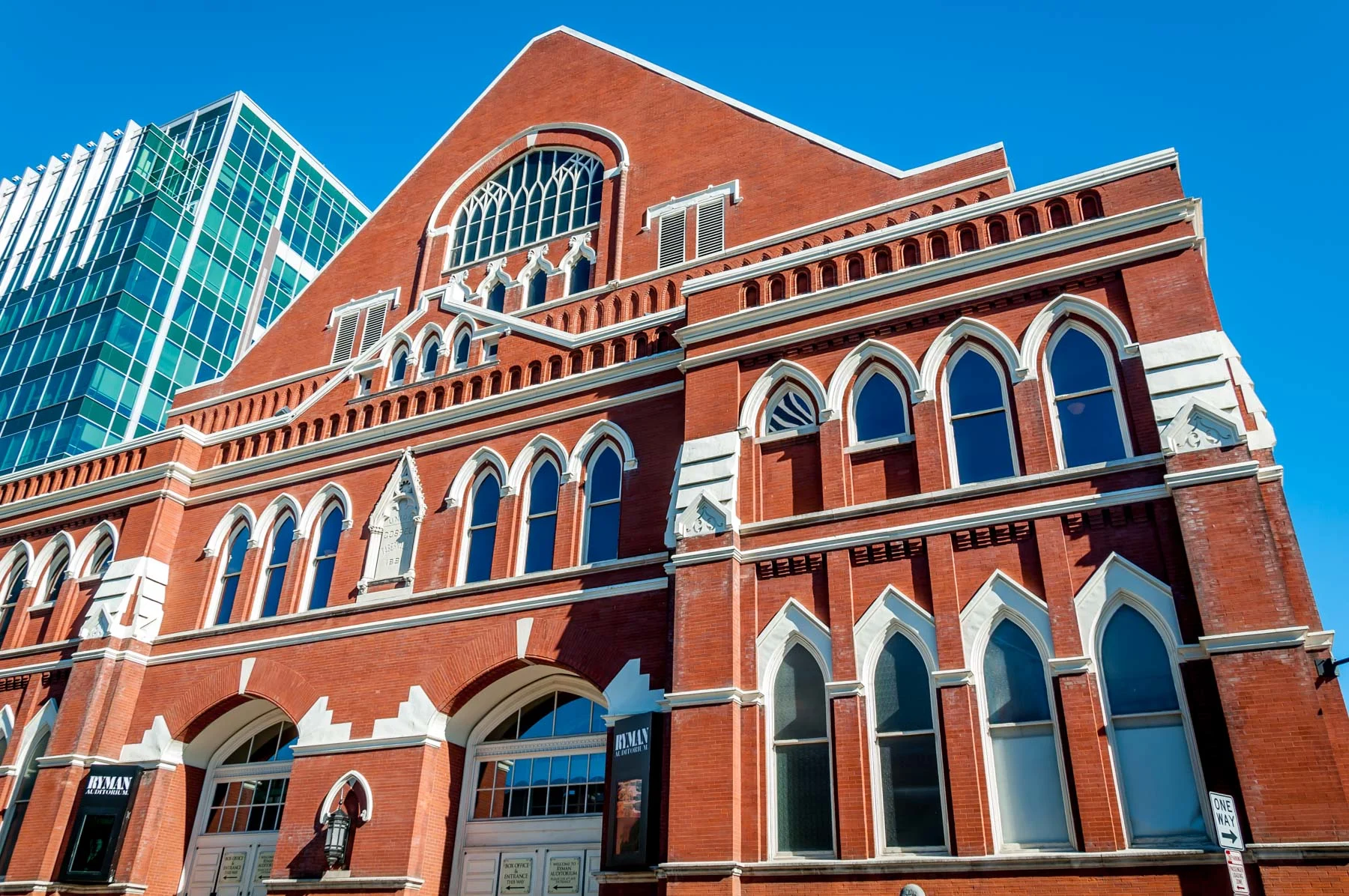 In many ways, the Ryman Auditorium made Nashville the capital of country music. Opened in 1892 as the Union Gospel Tabernacle, the Ryman was the home of the Grand Ole Opry, which was broadcast from the stage every week for 30 years.
Today, visitors can tour the hallowed auditorium and hear Trisha Yearwood, Nicole Kidman, and others talk about the history of the building and its performers on audio information panels. You can take a photo on the Ryman's famous stage and even make a record. The self-guided tour of one of the top Nashville attractions is at your own pace.
If a tour isn't quite your speed, you can grab a ticket to one of the performances (country music and beyond) that still happen here almost every night of the week.
See Hatch Show Print
Hatch Show Print's distinctive letterpress printing style is known throughout the South. Its images of Americana—especially those related to music and art—and its vintage lettering have made it sought after by entertainers and businesses. One of the oldest working letterpress print shops in America, Hatch Show Print is open for tours, and you can even make your own prints at one of their regular block parties.
We loved browsing all the examples from art through the years and seeing presses and fonts on display. When you're finished, pop into Bajo Sexto Taco (in the same building) for great street tacos. We loved the carnitas and the coconut shrimp tacos. You can even grab a margarita to-go.
Play around at Tee Line
For something a little unexpected, head to Tee Line. A visit to the city's first curling venue is what to do in Nashville when you want something off the typical tourist track. This fun space has classes where you can learn to curl, bowling lanes, and lots of food, drink, and TVs for when you want a break from the recreation.
Tee Line features daily happy hour specials, and there is always something fun happening here, so it's great to visit even if you only want to be a spectator.
Get outside at Cheekwood Estate & Gardens
Cheekwood Estate & Gardens is a must if getting outdoors is on your Nashville to do list. The beautiful botanical garden spans 55 acres and features 12 distinct gardens and a woodland walking trail. It's an easy place to lose yourself for hours among the trees and blooming flowers. We've been in spring and winter, and it was stunning in both seasons.
There are seasonal festivals and events like the spring Cheekwood in Bloom that features over 150,000 blooming bulbs and Cheekwood Lights, which includes over one million lights during the holiday season.
The estate's art galleries showcase some of the 7000 works in its permanent collection—including sculpture, paintings, and artifacts from around the world—as well as temporary exhibitions.
Sample spirits at a local distillery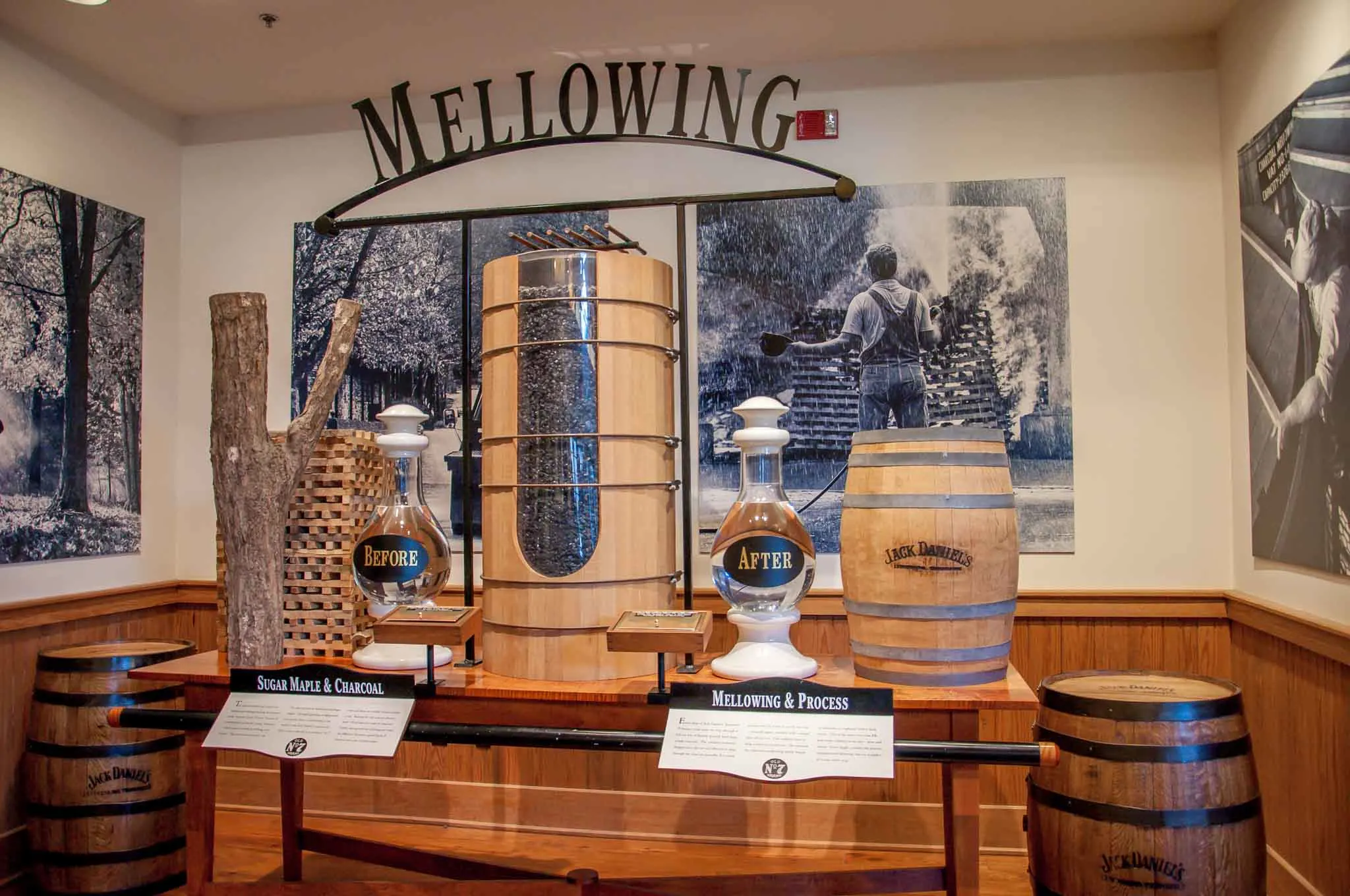 Distilleries are always on the top of our list any time we visit a new destination. About 90 minutes from Nashville in Lynchburg, you'll find the home of the top-selling American whiskey in the world—Jack Daniel's. A tour of the Jack Daniel's distillery demonstrates the care and craftsmanship that goes into this line of incredibly popular beverages.
Whether you're a Jack drinker or not, we couldn't recommend the tour here more highly. And, if you are a Jack drinker, definitely take the tasting tour. It's one of the best things to do in Tennessee!
If you'd like to visit Jack Daniel's but don't want to drive yourself, check out this convenient transportation option.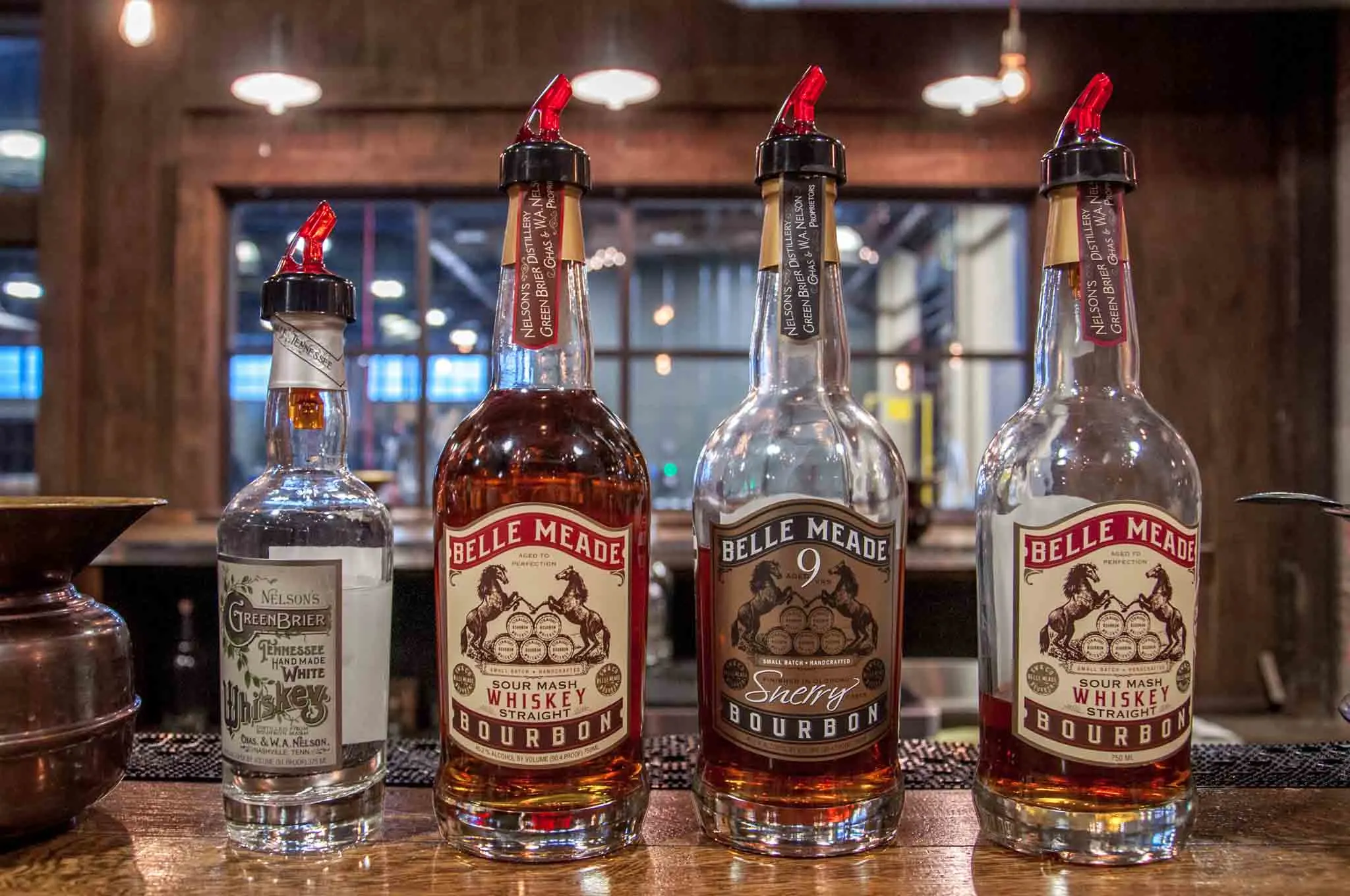 If you want to stick a little closer to Music City, there are several great Nashville distilleries to visit. Three of our favorites are Corsair Distillery, Nelson's Green Brier Distillery, and Nashville Craft Distillery.
At Corsair's location on Merritt Avenue, visitors can sample absinthe, whiskey, gin, or any of the other spirits at the bar or take a behind-the-scenes tour. Nelson's Green Brier Distillery offers tours, tastings, and cocktail experiences featuring their bourbons that are made using pre-Prohibition family recipes. Nashville Craft Distillery produces small-batch spirits like gin and bourbon as well as unique offerings made from sorghum. I particularly liked their spiced honey liqueur.
Try artisan chocolate at Olive and Sinclair
Located in a 19th-century building in East Nashville, Olive and Sinclair is the city's premier chocolate maker. They pride themselves on being Tennessee's first "bean-to-bar" chocolate company, roasting and grinding the cacao and making their unique flavors on-site. Stop by to try their sea salt chocolate, duck fat caramels, or other specialties.
If you want to see the process at work, take one of the Saturday tours. There are plenty of samples available on the 45-minute tour, and you'll learn all there is to know about how the artisan chocolate is made.
Stroll the Seigenthaler pedestrian bridge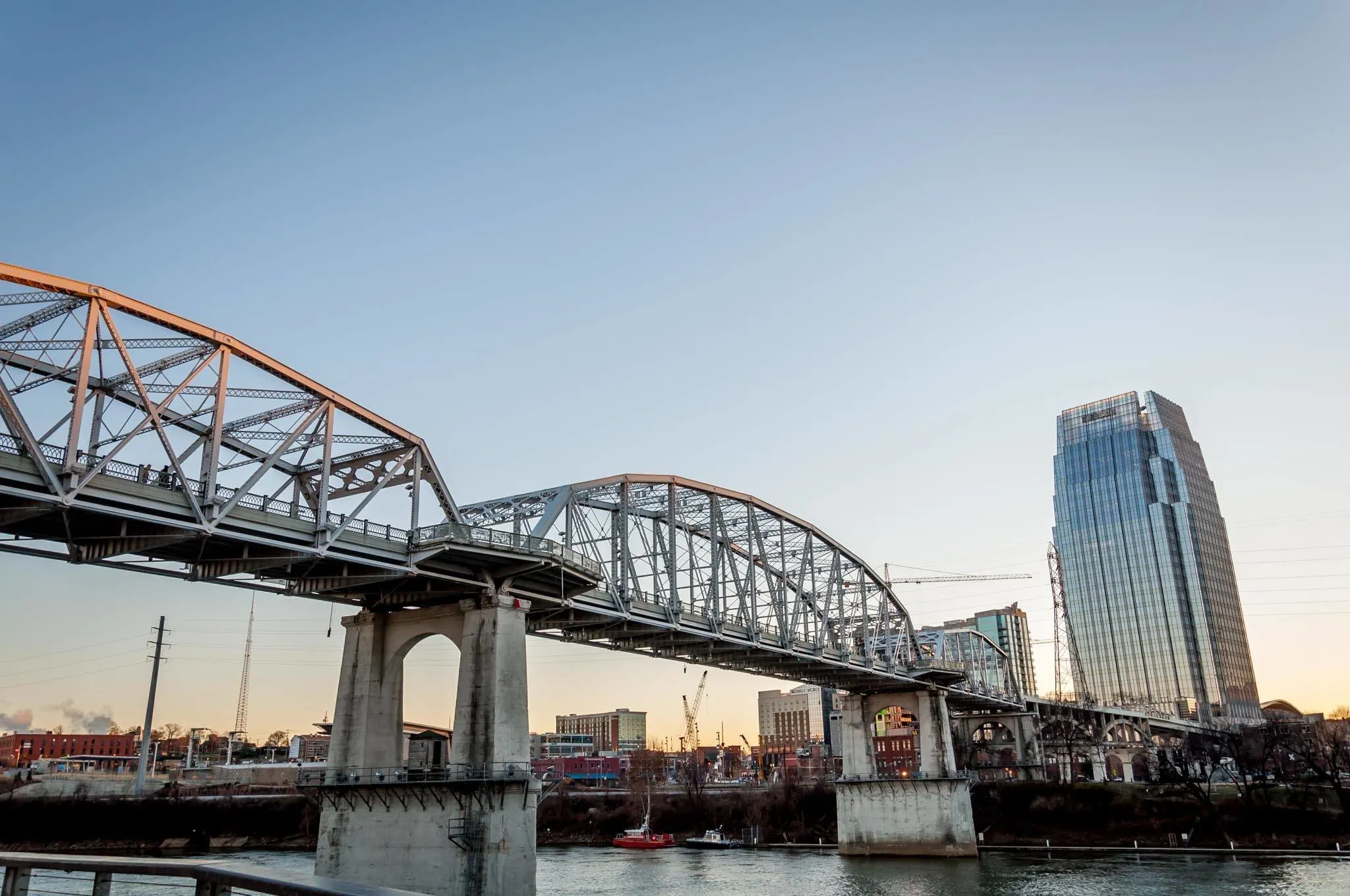 The John Seigenthaler Pedestrian Bridge spans the Cumberland River and connects downtown to the football stadium. There is no automobile traffic, so cyclists and walkers move at their own pace, often stopping to take photos of the river and downtown. It's a very pleasant place for a walk.
Visit the National Museum of African American Music
From spirituals to hip hop, the National Museum of African American Music (NMAAM) traces the evolution and impact of Black music in America. The 56,000-square-foot space is full of interactive exhibits that let visitors hear a huge range of songs and see how artists across generations and genres collaborated and influenced each other to create some of the best songs ever written.
Visitors can curate their own playlist of songs they like by scanning personalized bracelets as they move through the exhibits. They can also make their own beats and sing along with a gospel choir. In addition to the interactive elements, NMAAM has lots of memorabilia ranging from early hymnals and songbooks to costumes and platinum records.
Hang out in Printers Alley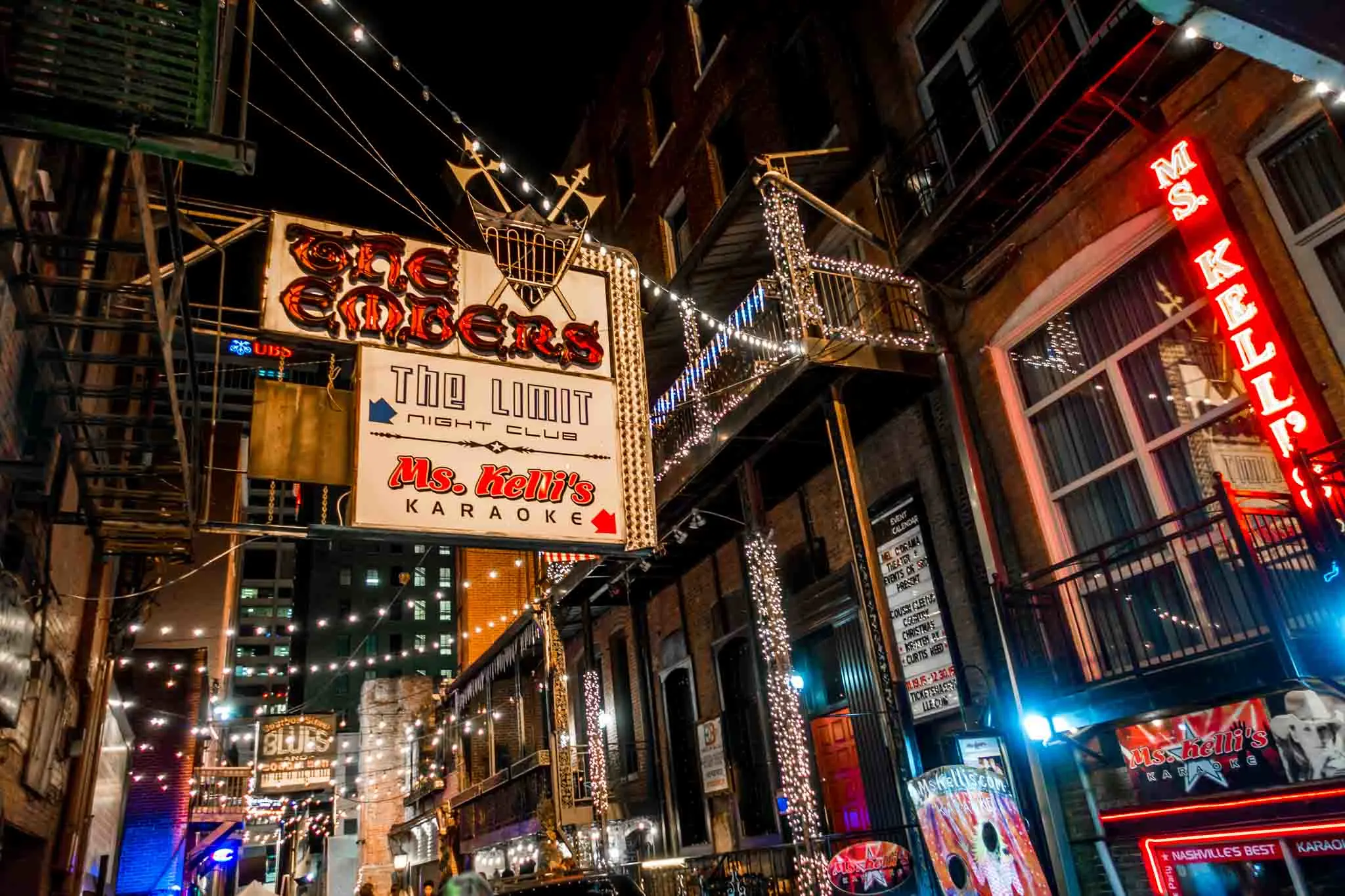 Once the center of the city's printing industry (hence the name), Printers Alley is a National Historic District. But, more importantly for visitors, it's a center of nightlife in the heart of downtown.
With nightclubs, karaoke joints, bars, and places for live music, Printers Alley is a fun place for a night out. Check out Bourbon Street Blues & Boogie Bar for blues music and a Hurricane or grab a bite to eat at Skull's Rainbow Room.
Indulge at Five Daughters Bakery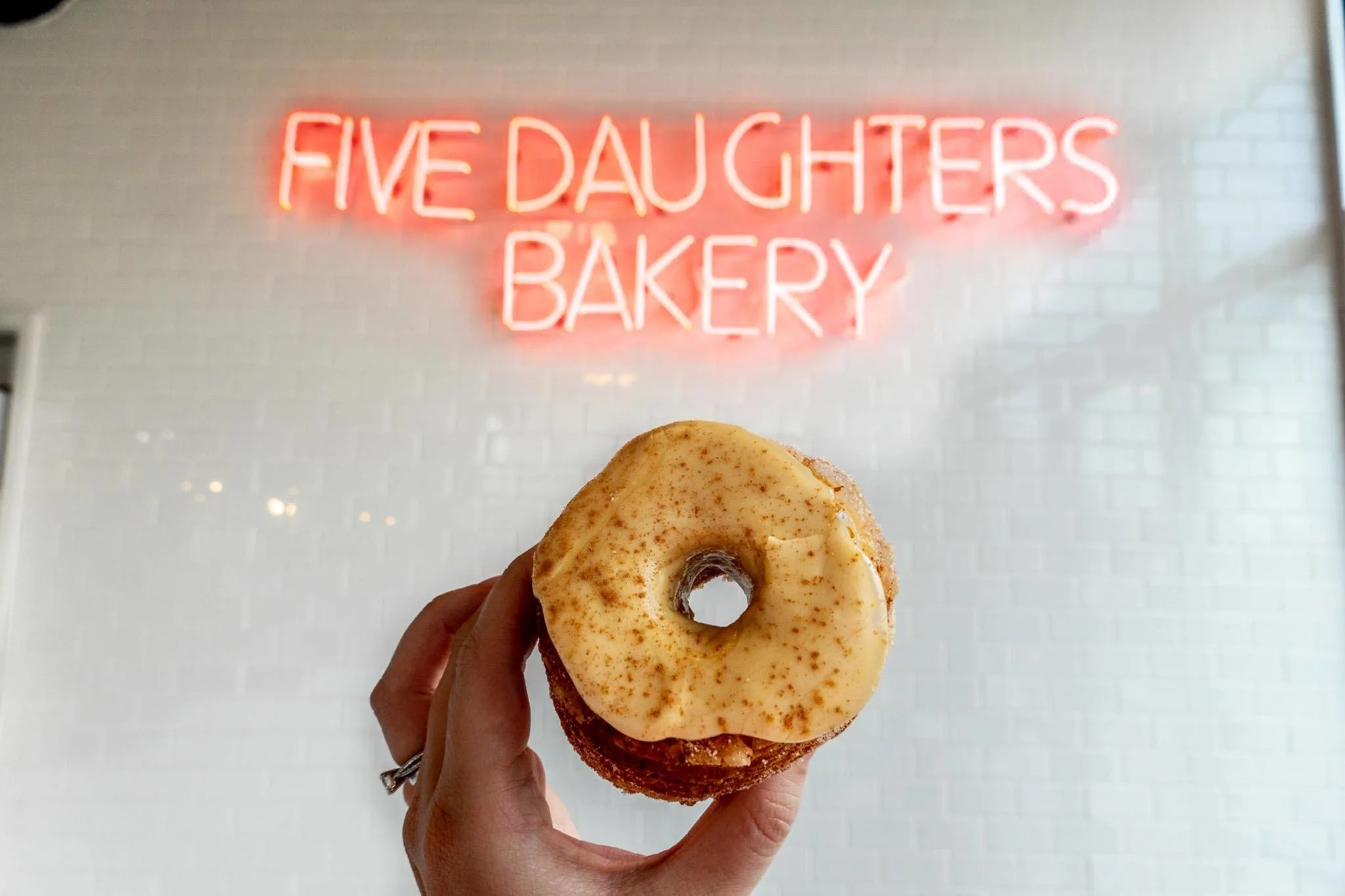 The donuts at Five Daughters Bakery are the best I've ever had. Ever.
With three locations, this family-run bakery makes a variety of donuts. There are traditional yeast donuts and vegan and paleo options. But what they're known for is their 100-layer donut–the combination of a donut and croissant is rolled in sugar, filled with cream, and glazed. I'm head-over-heels for the maple glazed donut. SO. GOOD.
Browse Five Points Alley Shops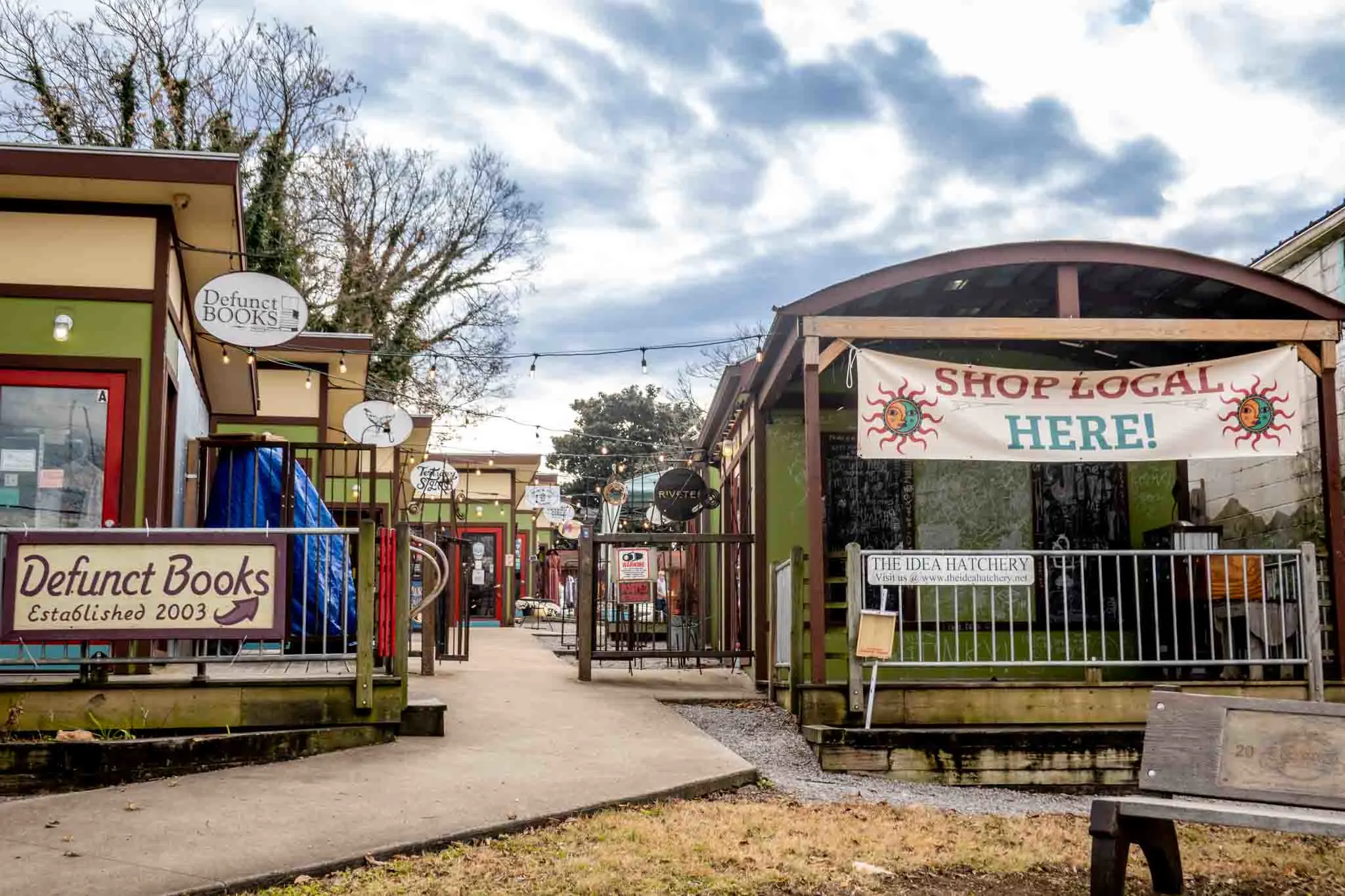 The Five Points Alley Shops are a hub of creativity. This collection of small businesses in one shopping center makes it easy to see lots of unique offerings in one spot. See the treasures at the unconventional fine jewelry store Riveter or browse used, rare, and out-of-print books at Defunct Books. See artistic exhibitions at Raven & Whale Gallery or shop for amazing vintage cowgirl boots and other stylish finds at Goodbuy Girls.
Tour Belmont Mansion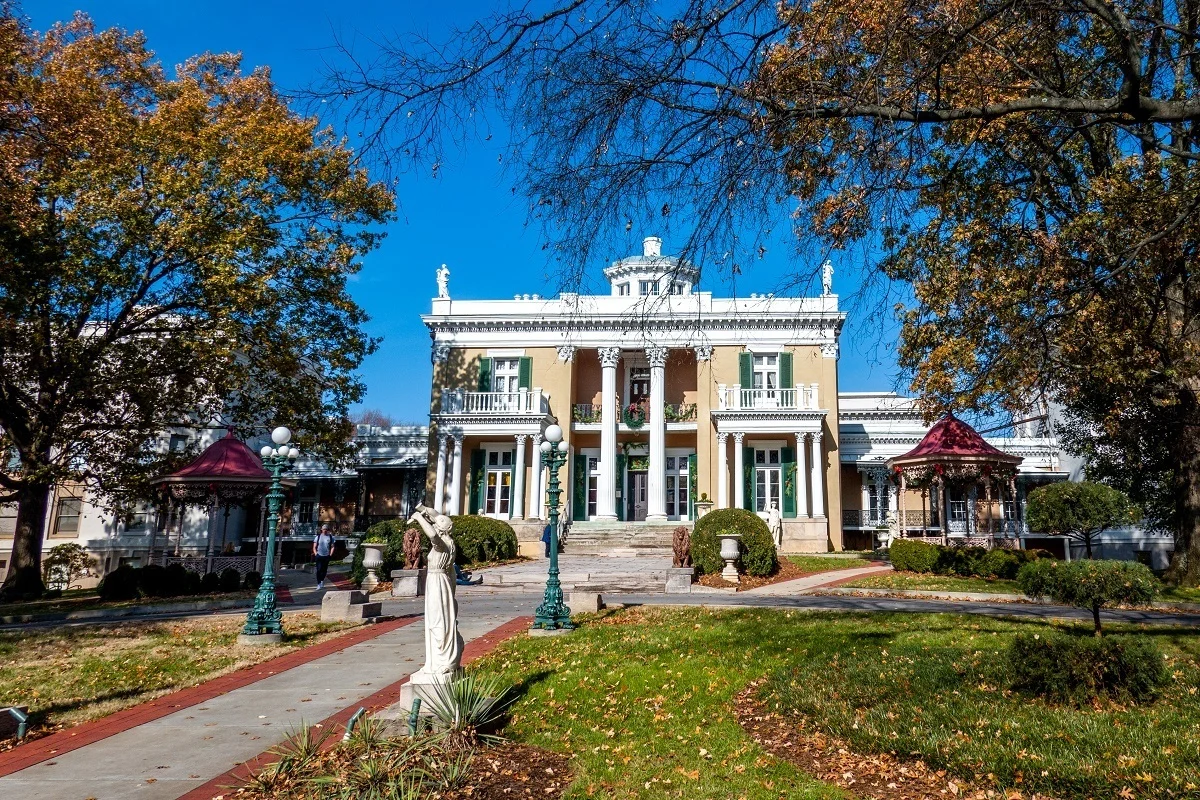 Belmont Mansion was the antebellum summer estate of Adelicia Acklen, who was the wealthiest woman in Tennessee in the mid-1800s. Once in the countryside, the home is now right in the heart of the city on the campus of Belmont University.
The house is sumptuously furnished in period pieces, including Roman sculptures, gifts from a US President, and treasures brought back from a Grand Tour of Europe. A visit to Belmont Mansion is a look at the luxuriant lifestyle of a family who seemingly sailed through the Civil War with little repercussion, which was uncommon in the South. Unfortunately, due to the lack of record keeping at the time, information about the enslaved workers who built that fortune is scant, which means visitors only get a part of the story. But an opulent story it is.
Go wine tasting at Arrington Vineyards
Just a half-hour from downtown, a visit to Arrington Vineyards is one of the fun things to do near Nashville. On weekends and nice days, it seems like the whole property is full of families and groups of friends having picnics, playing games, and drinking wine from Arrington.
With about 20 reds, whites, and dessert wines to choose from, the vineyard offers tastings and bottles for sale. There is frequent live music and a rotating list of food trucks on Fridays.
See an exhibit at the Frist Art Museum
The Frist Art Museum is unique in that it doesn't have a permanent collection. Instead, it showcases the work of artists from across Tennessee, the US, and the world in rotating exhibits. The museum has featured everything from art from the American West to the best works of Picasso.
The Frist is also the home of the Martin ArtQuest Gallery which allows guests of all ages to create art at 30 interactive stations and features regular classes and educational programs.
Visit the Johnny Cash Museum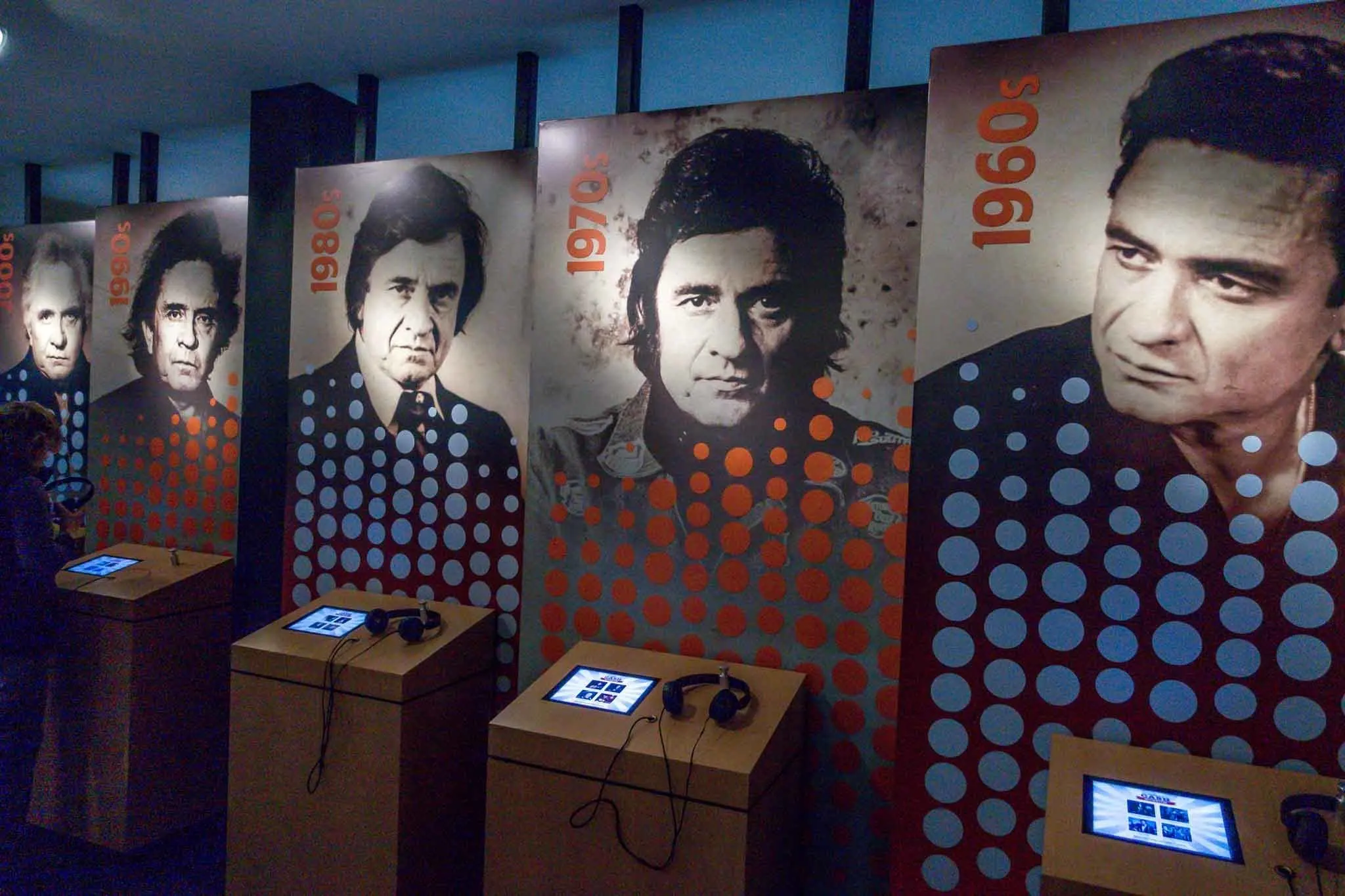 The Johnny Cash Museum is dedicated to the life and music career of the country legend. In this small space, you can listen to a retrospective of Cash's music through the years and see exhibits like his costumes, instruments, photos, and handwritten lyrics. Personal items like his high school yearbook and his marriage certificate with June Carter Cash are also on display.
One of the more unexpected items is a stone wall that was part of Cash's home before it burned down in 2007. The museum is well-done and interesting, but with a $26 admission fee, the Johnny Cash Museum may be best reserved for Cash's most enthusiastic fans.
Next door, you'll find Johnny Cash's Bar & BBQ. Each of the two floors of this Southern restaurant has a stage for live music and a bar, so you can eat pulled pork and mashed potatoes, sip whiskey, and listen to some of the city's best music all at once.
Browse Nashville Farmers Market
Open year-round, Nashville Farmers Market is home to a variety of not only farmers but artisans, restaurateurs, crafters, and more. Since it began in the early 1800s, the market has been a bustling place and a must see in Nashville.
The Farmers Market covered farm sheds host up to 100 farmers–depending on the season–along with dairies, cheese-makers, and others selling their products. Inside the market are 20 restaurants and shops. Whether you're looking for gourmet pizza, Jamaican specialties, or anything in between, you're likely to find it here.
Learn about history in the Civil Rights Room
The Civil Rights Room on the second floor of the Nashville Public Library focuses on the protests against Jim Crow laws that took place in the city. Visitors can read about activists' efforts to end segregation and can sit at a symbolic lunch counter of the kind occupied by protesters in 1960. Reproductions of the arrest records of future Congressman John Lewis, who played a leading role in the sit-ins, are also in display.
Explore L&L Market
In West Nashville, L&L Market is a fun place for a little shopping and a lot of eating. There's great coffee at Honest Coffee Roasters, over-the-top milkshakes at Gracie's Milkshake Bar, and charcuterie on a cool conveyor belt at Culture & Co.
If you need a break from eating, browse around for jewelry, home furnishings, and gifts.
L&L Market is great any time, but it's a particularly nice place to go in Nashville when it's raining or cold because there's so much to choose from.
Have a drink at the Patterson House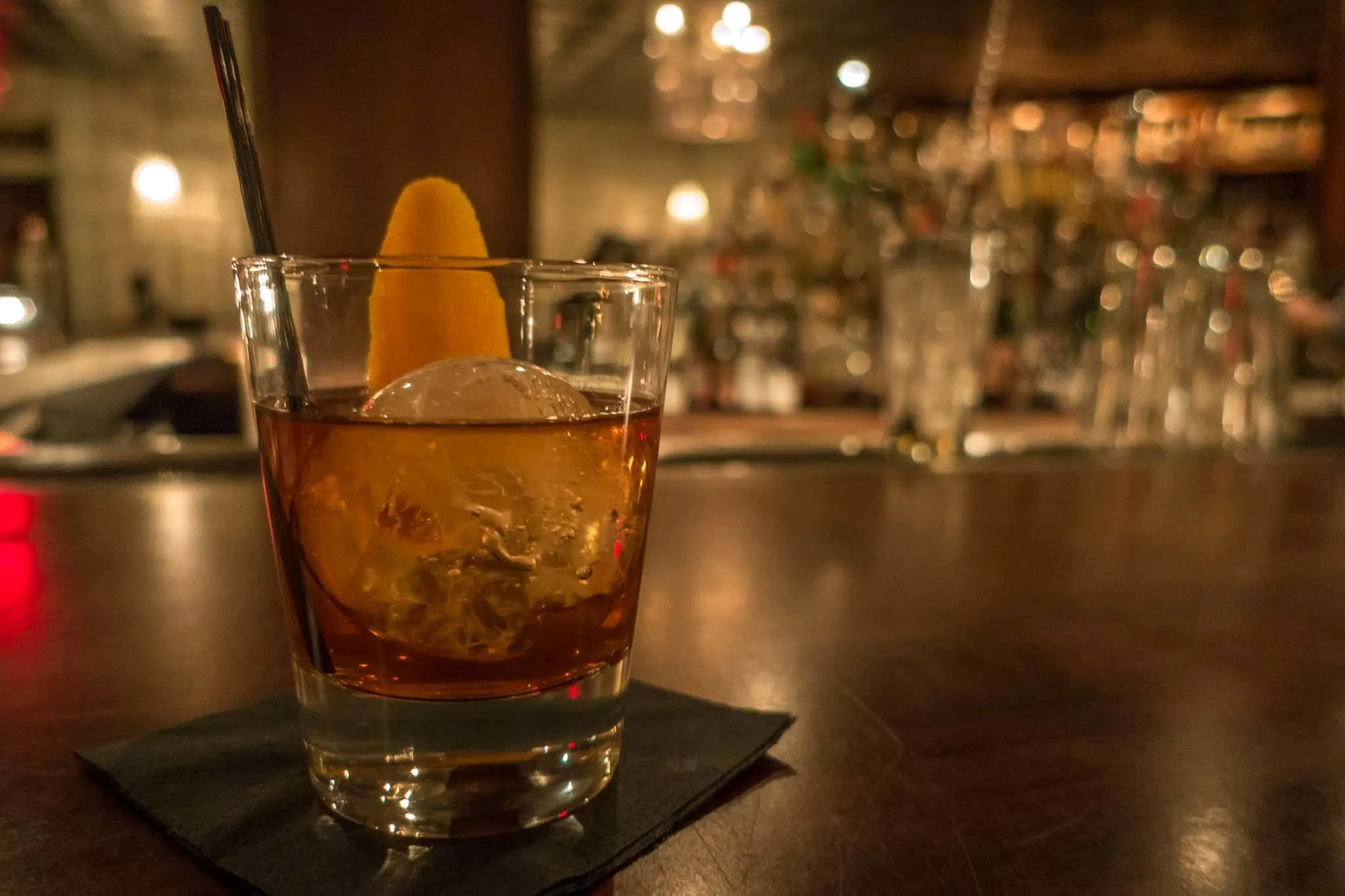 At this speakeasy on Division Street, a floor-length, velvet curtain separates the entryway from the main bar. It's the first sign that the Patterson House is a kind of cool you don't experience many places. To get in, there must be a seat for you. No seat, no drink. It all contributes to the upscale but relaxed environment where the bartenders will engage with you at length before recommending one of their custom-crafted cocktails.
In addition to the drinks, you'll also find a menu featuring delicious bites like shrimp corn dogs, fried brie, and fried chicken po' boy sliders. It gets busy here, so show up near opening or closing time if you don't want to wait. It's worth it to see this institution when you visit Nashville.
Take a walk at the Warner Parks
At more than 3100 acres, the Edwin and Percy Warner Parks—collectively known as "The Warner Parks"—are where to go in Nashville for getting some fresh air not far from downtown. Go for a hike, take a picnic, take advantage of the golf course, or challenge yourself on the massive staircase that welcomes visitors to Percy Warner Park.
Explore Gaylord Opryland
The Gaylord Opryland is like an indoor city. With more than 15 restaurants and bars, 2800+ rooms, and lots of shops and other features, I'm embarrassed to say how many times we got lost during our stay here.
If you're looking for an easy-to-manage adventure with everything you need in one spot, this is it. Take a boat ride through the hotel, watch a radio broadcast in the on-site studio, or check out their water park called Soundwaves where you can slide, swim, or float the lazy river. The choices for things to see and do here are insane.
A visit to the Gaylord is a must do in Nashville at Christmas. From decorations to ice sculptures to indoor snow tubing, all the wintery things are available here.
Visit Andrew Jackson's Hermitage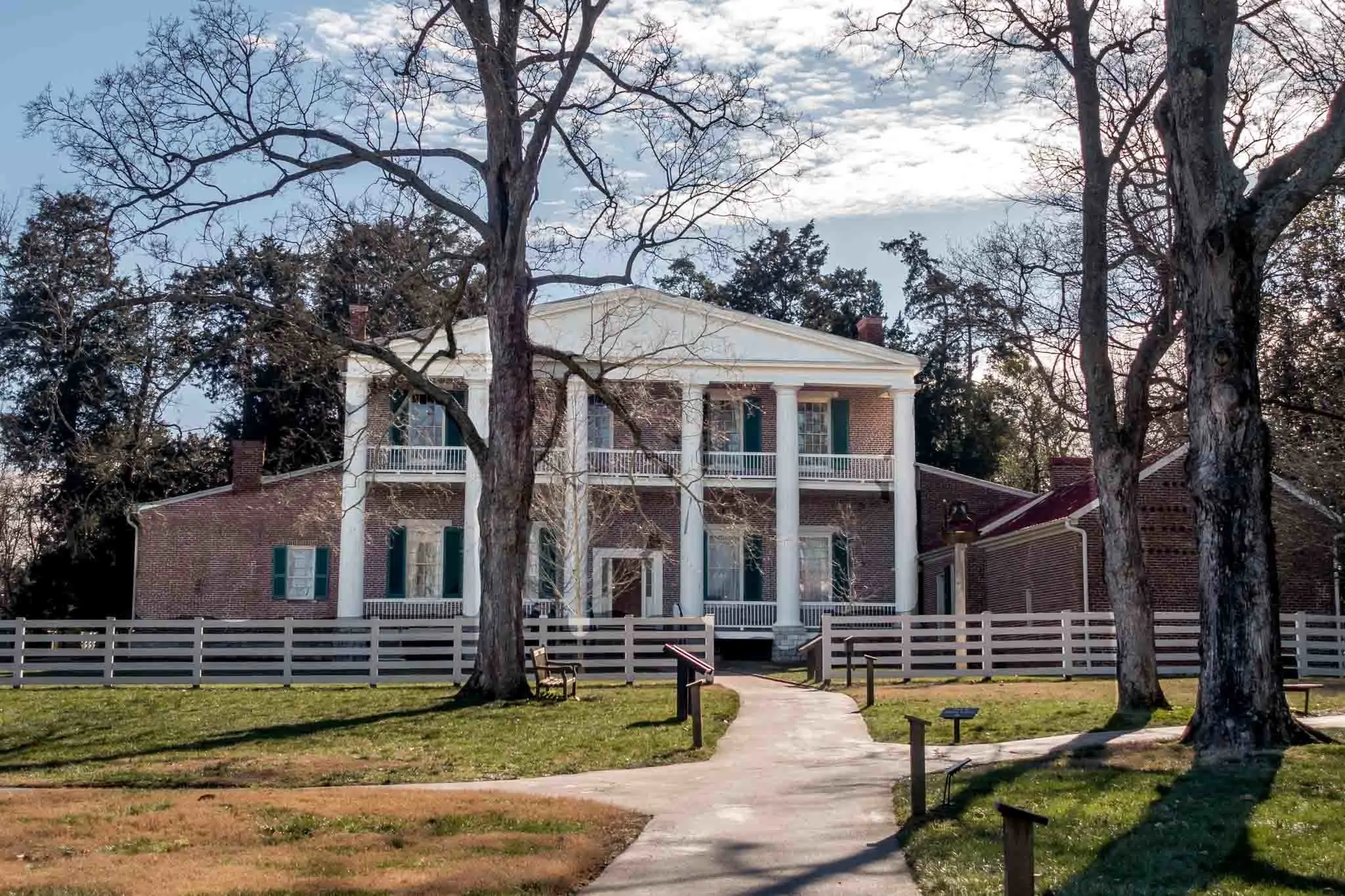 The Hermitage plantation was the home of Andrew Jackson, the seventh President of the United States, and his family from 1804 until his death in 1845. The 1100-acre property includes the mansion and garden (including a tomb), former cotton fields, and several 19th-century cabins that housed enslaved people.
One of the more historical things to do in Nashville, a tour of the Hermitage's museum and grounds paints a picture of a popular but complicated president with a fiery personality and provides information about the lives of the enslaved people on the plantation. Guides inside the mansion provide commentary about life in the house and are proud to point out that the Hermitage is the most accurately-preserved of the early Presidents' homes.
Try a flight at Diskin Cider
Diskin Cider is Nashville's first (and only!) craft cidery. Using fresh pressed apples, they make a range of cider flavors ranging from traditional dry to hopped to fruit flavors and even fruit tea. Our favorites were the semi-sweet and the seasonal cinnamon flavor.
The key to Diskin Cider's product line is that none of the ciders is overly sweet—there's no sugar or anything artificial added. Plus, they're gluten free.
There are about 10 ciders on the menu at the tasting room, plus a couple of beers and lots of cocktail choices (some incorporating the ciders). Food offerings include a cheese board, salads, grilled flatbreads, and a burger.
Eat dinner in a former theater
Located in the historic Melrose theater, Sinema is an upscale restaurant with a distinctive theme. The moment you enter, you see a movie playing in the bar, the staircase leading to the mezzanine, and walls lined with throwback photos of the stars from the '40s and '50s—the Melrose's heyday.
Sinema's eclectic American menu and unique setting make it a popular special occasion restaurant, but it's also great for people looking for something a little different from the downtown hotspots. The food is delicious, and the setting is packed with nostalgia.
See the Country Music Hall of Fame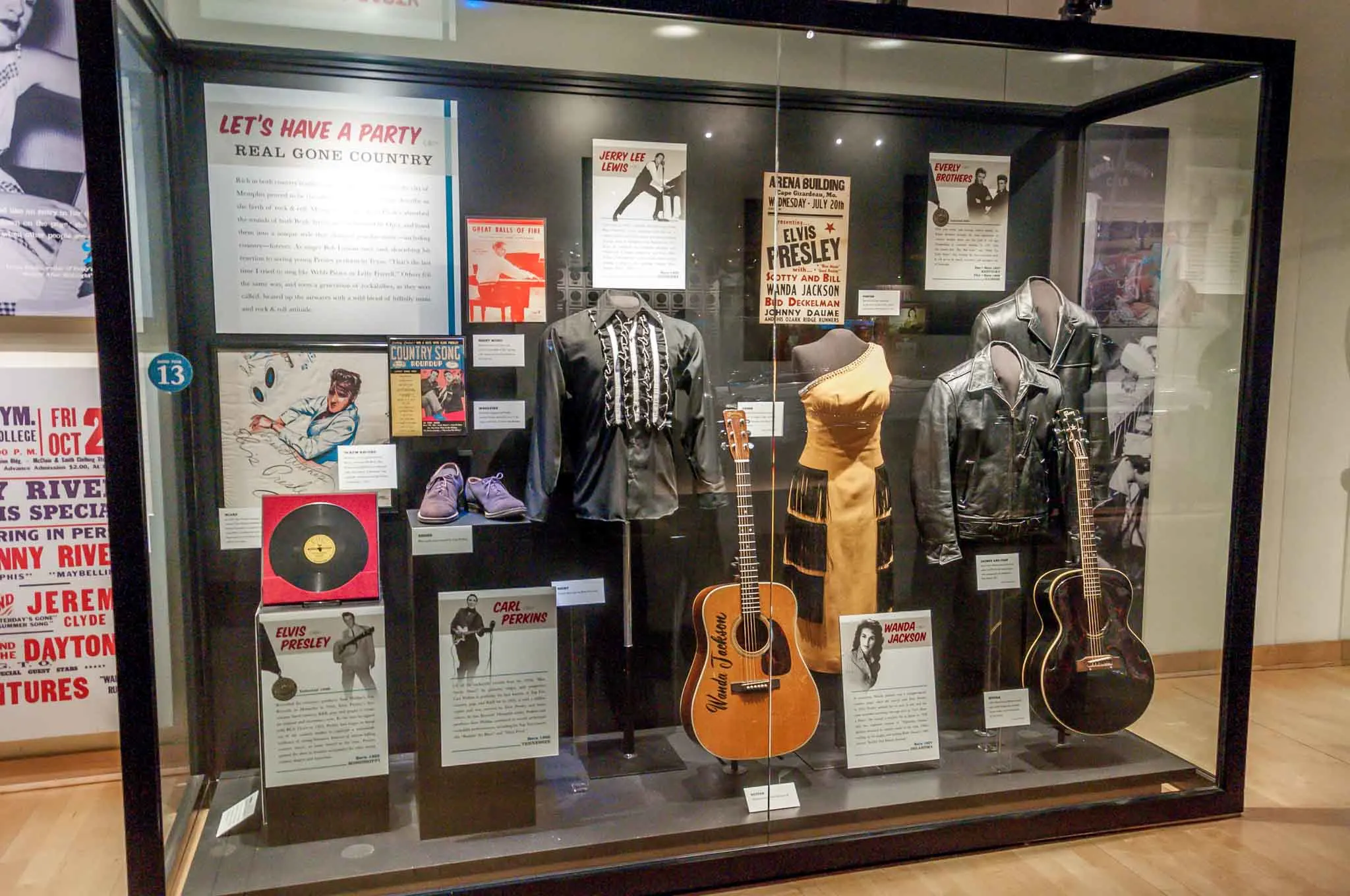 You certainly don't have to be a country music fan to appreciate the Country Music Hall of Fame, but a visit here is one of the quintessential best things to do in Nashville. One of the world's largest museums, it is home to 2.5 million artifacts, including recordings, photos, instruments, and so many other things.
Just the collection and variety of cowboy boots and clothes alone is kind of mind-blowing. There are also larger, one-of-a-kind items like Elvis' "Solid Gold" Cadillac painted with crushed diamonds and fish scales.
The Country Music Hall of Fame makes an effort to pay tribute to county music's heritage while also having a focus on contemporary and even cross-over artists. While there is a permanent collection, some of the exhibits rotate.
Enjoy a game at Game Point Cafe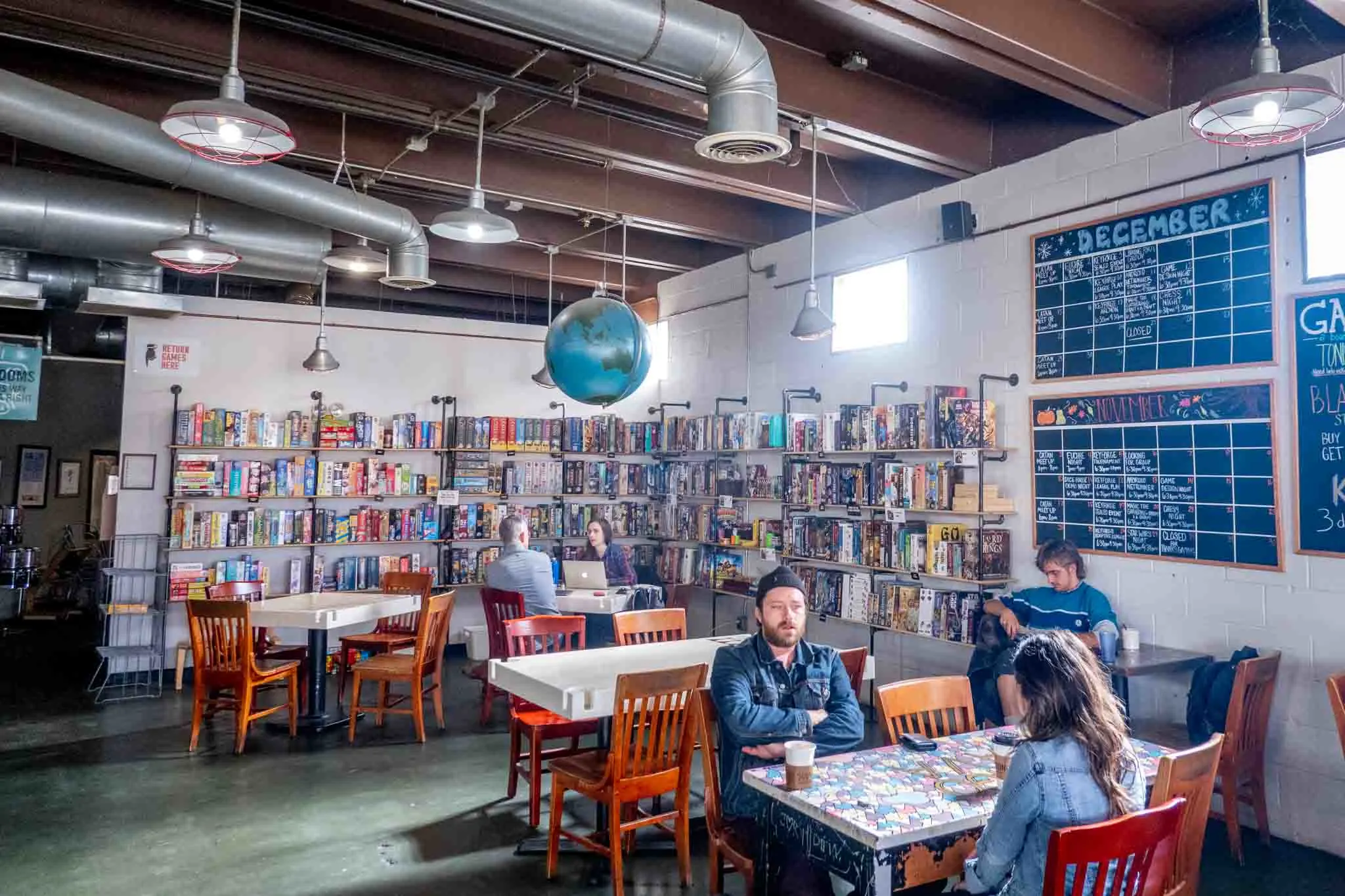 A cute cafe in East Nashville, Game Point Cafe is fun whether or not you're into the 400+ games they offer. There is a sizable food menu in addition to lots of coffee and select beer offerings, and there's lots of space for people to work, chat, or chill out.
Unlike many game-focused cafes, Game Point Cafe doesn't charge an entry or playing fee. They offer game coaches on weekday evenings and weekends and host regular events. The whole environment is laid-back and designed to encourage fun. If you're in the area, don't miss it.
Wander Hillsboro Village
Near Vanderbilt and Belmont Universities, Hillsboro Village is a neighborhood filled with boutiques and restaurants to explore. Punctuated by fun works of street art, you'll find favorites like Jeni's Splendid Ice Creams, Impeccable Pig, and Rebecca James Clothing here. Bonus: If Biscuit Love restaurant is on your list and you don't wait to wait at the Gulch location, you might find a shorter line at the Hillsboro Village location.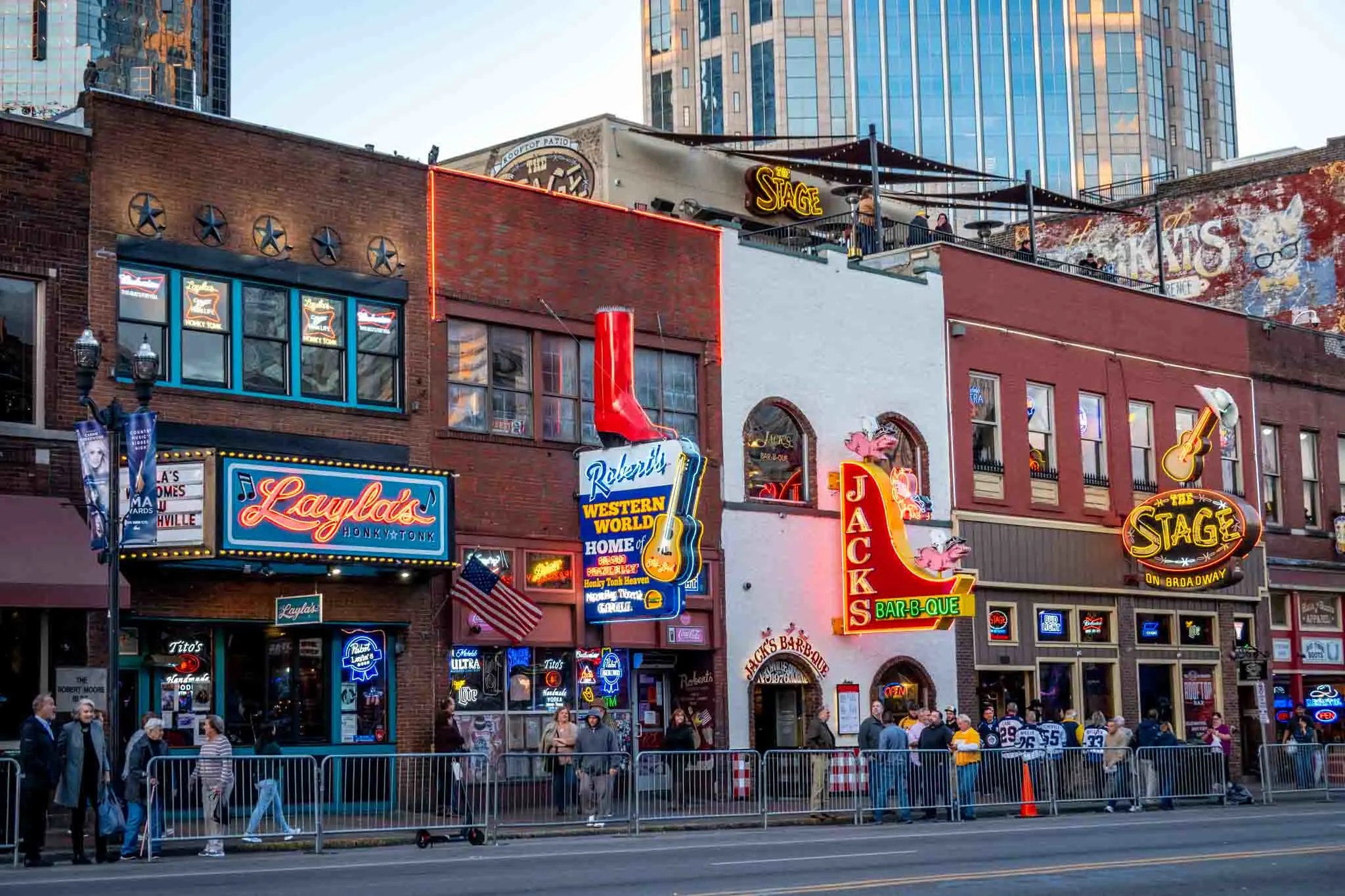 Where to Stay
The Hermitage Hotel: Historic elegance
Omni Nashville: Music at your doorstep
Gaylord Opryland Hotel: Resort complex with endless options

See our full guide to the best downtown Nashville hotels.

Where to Eat
Husk: A celebration of Southern ingredients
The Southern Steak & Oyster: Seafood, steak, and locally-grown produce
Josephine: Regularly-changing menu of the best produce and meats available daily

Check out other choices for great restaurants in Nashville.
Laura Longwell is an award-winning travel blogger and photographer. Since founding Travel Addicts in 2008, she has written hundreds of articles that help over 3 million people a year get the most out of their travel. In that time, she has visited nearly 60 countries on 5 continents, often returning to favorite destinations over and over again. She has a deep love of history, uncovering unexpected attractions, and trying all the good food a place has to offer.
In addition to Travel Addicts, Laura runs a site about her hometown of Philadelphia—Guide to Philly—which chronicles unique things to do and places to see around southeastern Pennsylvania. Her travel tips and advice appear across the web.