The end of the year gives us a chance to look back at our fun adventures over the last 12 months. Year 12 of Travel Addicts brought even more travels than ever. We visited 10 countries and 6 states traveling by plane, train, boat, and one ill-fated scooter.
It was a year of new discoveries, great highs, and a couple of lows thrown in, too. As always, we're grateful for our trips and being able to share them. Here's a look at some of our favorite moments and a handful of our photographs from this year.
Travel Highlights of 2019
Tenerife, Canary Islands
A gorgeous volcanic island with black sand beaches, natural pools made from ancient lava flows, and excellent local wineries, Tenerife was a total surprise for us. Visiting the Canary Islands has never been on our radar, but sometimes we go where the low fares take us on a whim (ok, so this almost never happens, which is why we loved Tenerife so much).
We spent almost a week exploring the corners of Tenerife. We watched the waves crash against the natural pools and ate all the tapas we could find. We headed 12000 feet up near the summit of Mount Tiede and watched the carpet of clouds spread out beneath us. The architecture of the city of San Cristóbal de La Laguna stopped us in our tracks.
We even took a couple of days just to relax. We dug our toes in the black sand of Los Gigantes beach and watched the sunset over Los Christianos. We even pretended to be fancy on Abama beach at the Ritz Carlton. A lovely vacation indeed.
Nuremberg and Munich, Germany
We first visited Nuremberg years ago to see the city's famous Christmas markets. Returning let us explore more of the things to do in Nuremberg beyond the famous festivities.
Although 95% of Nuremberg's old town was destroyed during World War II, a surprising amount still stands or was rebuilt in the footprints of destroyed buildings. There are numerous medieval churches to visit and even a handful of half-timbered houses survive (my absolute favorite), including the home of Nuremberg's most famous resident, the artist Albrecht Durer.
Nuremberg played an important role in the Nazi history of Germany with its infamous rally grounds that hosted giant meetings of the Nazi Party in the 1930s. It is also the place where many of the architects and executors of the Final Solution were brought to Justice. We visited the courtroom where 22 of the major Nazi players were tried for war crimes and drank in the details of the excellent accompanying exhibit. In many ways, it was as moving as visiting a concentration camp—so much evil collected in one place.
We also squeezed in a couple of days in Munich. Seeing the amazing Town Hall is always fun, and we watched some brave souls surf the river in sub-zero temperatures.
New Orleans & the German Coast
We love New Orleans and jump at every chance we can to visit. After spending time in the French Quarter, visiting the Garden District, and checking out the city's top attraction—the World War II Museum—we headed just 45 minutes away to New Orleans Plantation Country.
Plantation Country and the area called the German Coast is home to exquisite antebellum plantations, great food, and some of the friendliest people you'll meet anywhere. We spent two days learning the stories of the plantations from different perspectives, taking an alligator-filled swamp tour, eating excellent food. It's amazing that such a unique environment is so close to New Orleans.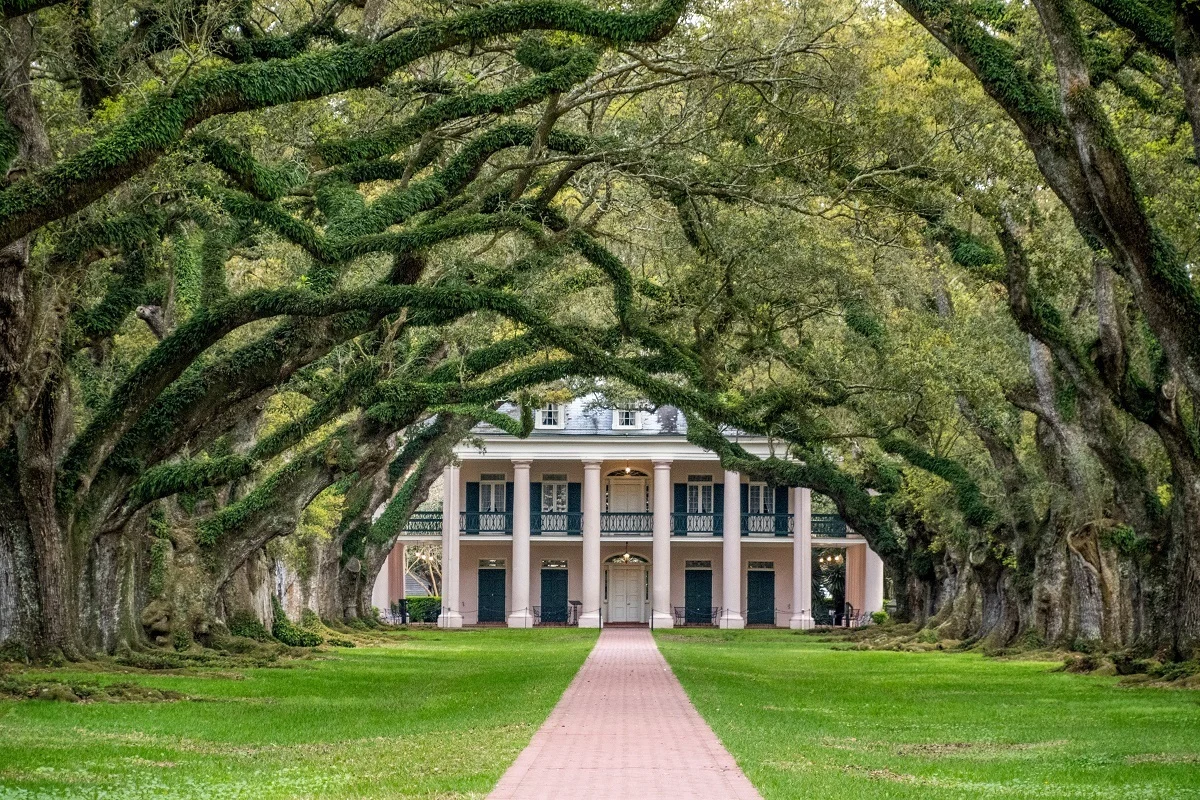 The Netherlands
Since our first visit to Amsterdam and Rotterdam several years ago, we've been wanting to get back to the Netherlands. This year gave us a chance to explore for a couple of weeks.
The Netherlands is very easy to get around by train, so it was simple to base ourselves in a central location and take quick trips to nearby towns. On this trip, we saw more of North Holland by taking day trips from Amsterdam to places like Zaanse Schans and explored South Holland using The Hague as a base.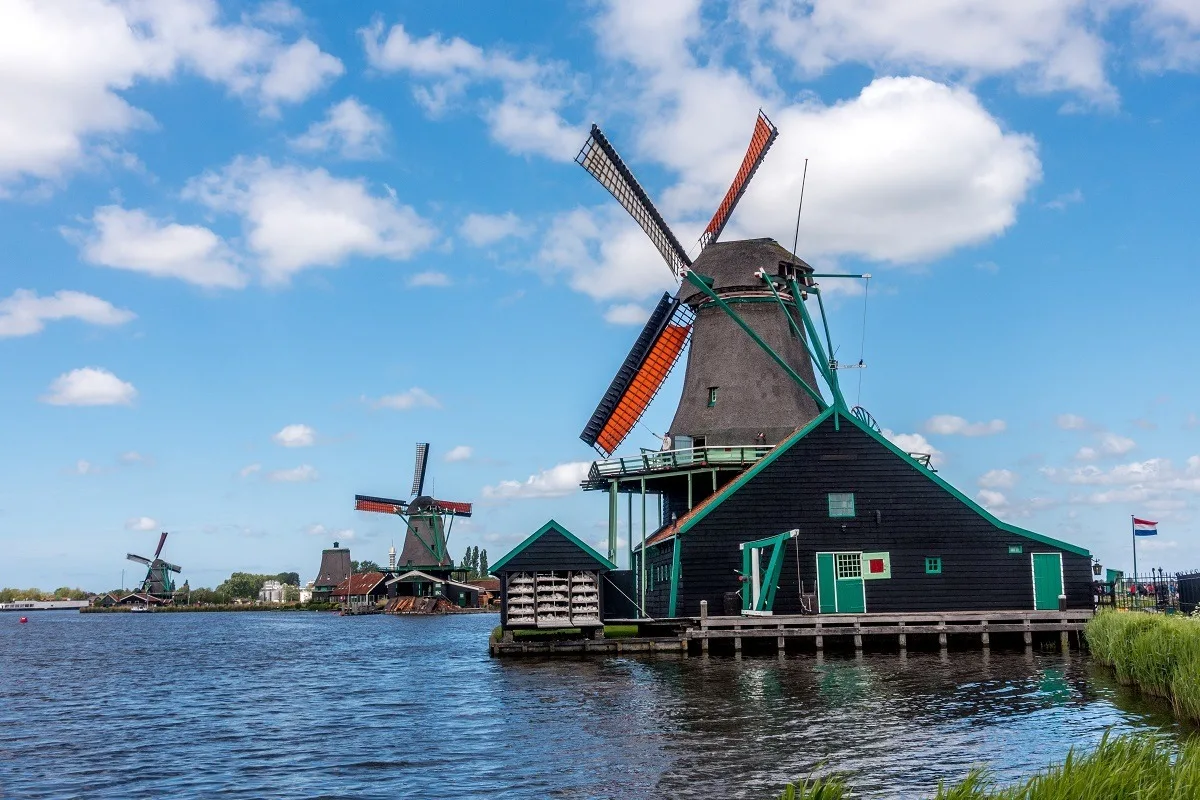 We watched the cheese market traditions in Gouda and wandered the canals in Leiden. We discovered the cute town of Haarlem just 15 minutes from Amsterdam and uncovered fun things to do in The Hague, among many other fun discoveries. It was glorious.
The Basque Country
The Basque Country has been high on our list for years. This unique part of northern Spain and western France has a different language (Basque) and cultural heritage compared to other parts of the countries. We spent a week visiting the big cities and small towns along the coast.
We started out in the Spanish Basque Country, seeing the historic squares of Bilbao and its famous Guggenheim museum. From there, we ate our fill of pinxtos in San Sebastián and detoured to the wineries of La Rioja for my birthday.
In French Basque Country, the beaches of Biarritz and Saint-Jean-de-Luz called our names. We explored the streets of Bayonne and sampled the peppers of Espelette, adoring every minute of it.

Colorado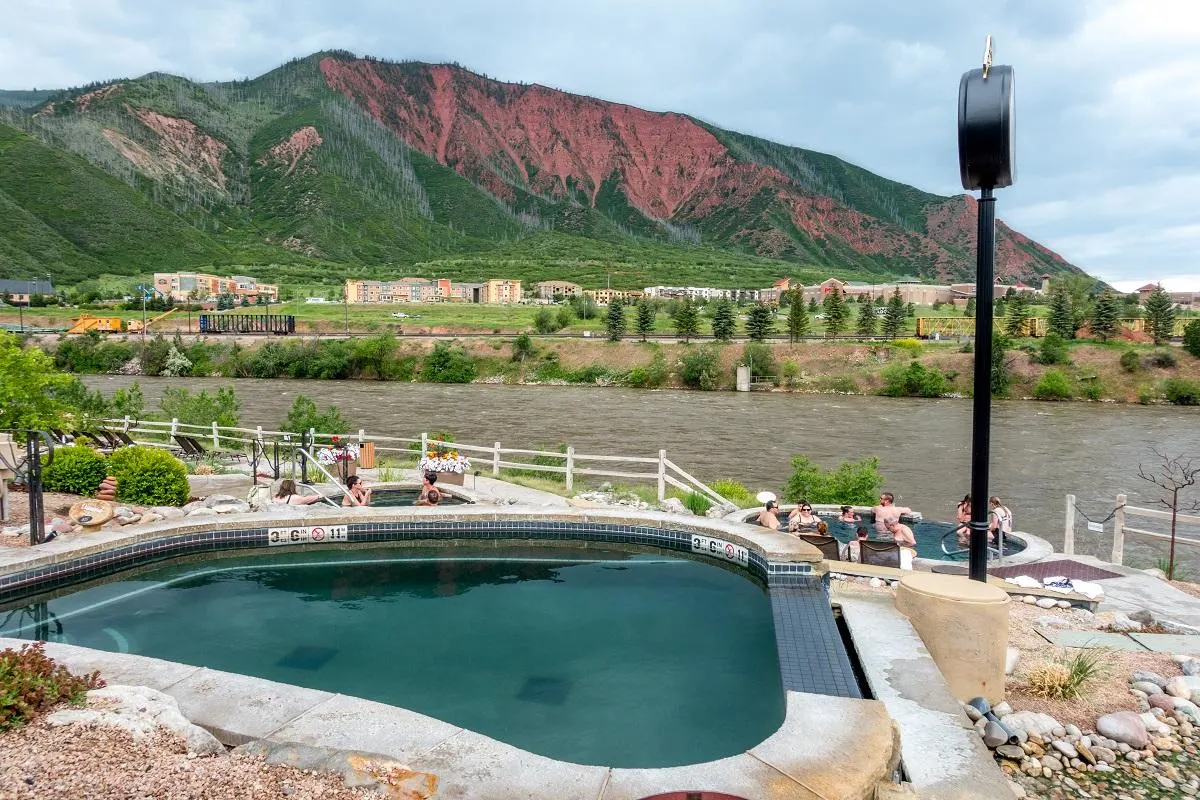 Lance's dad passed away this year, so we took a trip to Colorado to handle some family business. We spent time in his hometown of Denver and did quite a bit of driving around the state to visit family and take a few breaks along the way.
Everyone knows that Colorado has gorgeous mountain views, but you may not know that it's full of beautiful hot springs. Throughout the state, there are numerous springs and spa complexes that harness the hot water into amazing pools for swimming and relaxing. We hit as many as we could on our trip, continuing our quest to find the best hot springs in the world.
Bermuda
We decided to take a cruise to Bermuda that would be all about relaxation–three days on the ship hanging out by the pool and three days in port checking out pink sand beaches, enjoying rum swizzle cocktails, and scuba diving in the wrecks of the Bermuda Triangle. Sounds great, right? It did not work out that way at all.
We (and by "we," I mean "Lance") wanted to see the island by scooter. We rented a scooter and zoomed by beautiful beaches, sailboat-filled harbors, and colorful houses. For 20 minutes. Until we wrecked.
I'll spare you the gory details, but Lance broke his big toe and became wheelchair bound for the remainder of the trip, and I got a bone bruise and a bad case of road rash, which ultimately required a dose of IV antibiotics. Despite the significant limitations, we tried to make the best of it, and I did get to do two great scuba dives. But it was a rough one.
On our last day on the ship, we just wanted to sit by the pool and relax. Unfortunately, the entire contents of the 10,000-gallon kids pool drained inside the ship. Yes, inside. No, that's not supposed to happen. About a dozen of the ship's staterooms were flooded, including ours.
Suffice it to say: we needed a vacation from our vacation. But Bermuda is gorgeous and we hope to do a do-over soon.
Croatia
We're big Game of Thrones fans. We've walked the King's Road in Northern Ireland, seen King's Landing in Malta and watched the seagulls over Slavers' Bay in Morocco. But that was only a little bit of what interested us about Croatia. Croatia is rugged, dramatic, historic, and full of good food. And, in the shoulder season, we got to miss many of the crowds.
We had 3 main bases during our 10 days in Croatia–Dubrovnik, Hvar, and Split. First, we spent 3 days exploring Dubrovnik. We walked the ancient city walls, took the cable car to the top of Mount Srd, and hopped a ferry to nearby Lokrum Island.
By the time we headed to the island of Hvar, we were both dealing with food poisoning but determined not to let it ruin our time. The sun and sea helped heal us. We visited a local winery, checked out a ghost town and an ancient palace on Hvar Island and watched the sun over a remote beach. It was just the respite we needed after a string of bad travel luck.
Split brought two new experiences—the city of Split and a day trip to incredible Plitvice Lakes National Park. Much of the old town of Split is built in and around the 4th-century Palace of Diocletian, which is the main attraction. It's damn cool. We also took a day trip to Plitvice where the lakes and waterfalls all seem to merge together in a giant network of greens and blues. It's one of the most remarkable outdoor experiences we've ever had.
Mostar, Bosnia and Herzegovina
Mostar, the capital city of Bosnia and Herzegovina, is only two hours from Split, so we couldn't miss the chance to visit another country.
Mostar is simply beautiful and much more affordable than visiting Croatia, but times are hard there. Less than 30 years ago, Bosnia was at war and the Muslims in Bosnia were subject to ethnic cleansing. Today, government is fragmented, recovery is still very much ongoing, and 40 percent of the population is unemployed.
Mostar is a popular day trip destination, so we loved it most at night when the crowds had left. But watching people plunge from the 16th-century bridge and seeing the views during the day make it a great place to visit.
Austin
It wouldn't be a year if we didn't have a visit to Austin. The cool thing is that there are so many things to do in Austin that there's always something new to check out.
On this trip, we made liberal use of Deep Eddy Pool, one of the natural swimming holes right in the middle of the city. We watched sunset over Lake Travis, drank our way across the city, and visited the Austin institution known as the Little Bighorn Saloon where they do Chicken Shit bingo every Sunday afternoon. More on that soon.
Fredericksburg
My favorite small town in the US, Fredericksburg, Texas, got another visit from us again this fall. It was fun to add some of the newest cool bars, bakeries, and other fun things in town to our always growing list of things we love about Fredericksburg.
We visited some more wineries (yes, Texas makes good wine) and went back for live music at Luckenbach.
San Antonio
I haven't been to San Antonio since I was in elementary school, so it seemed like an important city to add to my list of places to visit in central Texas.
I spent three days in San Antonio doing the touristy highlights like visiting the RiverWalk and touring the Alamo. But I also took in some local favorites like The Friendly Spot Ice House and the King William neighborhood. I won't wait nearly so long to go back next time.
Utah
Last year, we went to Utah for the first time. It didn't take long for us to love the landscape and stunning national parks there. For his birthday this year, it was on the top of Lance's list to return to see the rest of Utah's Mighty Five.
This trip included the breathtaking Delicate Arch at Arches National Park and vistas over Canyonlands. We saw ghost towns, ancient cliff drawings that looked like aliens, and valley scenes that looked like paintings.
After getting back to nature for several days, we turned our attention to the city, wandering the mountain town of charming Park City and getting to know Salt Lake City.
Nashville
It had been a couple of years since we first acquainted ourselves with Music City, so it was time for a return visit. There are so many fun things to do in Nashville, and this time we got to go beyond the city's main tourist attractions.
In Nashville, I found a life-changing donut and learned about the Civil Rights Movement in an historic location that's recently been returned to its former glory as a restaurant. We visited another antebellum mansion and ate as much good Southern food as we could in a long weekend. Nashville is so much fun and one of the top places our readers love. We agree.
England
I have a long-standing love of England and of Oxford, in particular. I returned to Oxford last year to uncover all the fun things to do there are after 20 years away. So, of course, I had to bring Lance back with me this year.
We visited the Oxford Christmas market and the Christmas market in Bath. I introduced Lance to the dreaming spires, we checked some Harry Potter locations off our list, and we revisited some old favorite locations like the beautiful Bath Abbey. We also added a new destination to our England list—Birmingham, which has the largest German Christmas market outside of Germany and Austria.
We ended our visit to England with three days in London. In our time there, we visited Christmas markets big and small and got lost in the festivity of Hyde Park at Christmas. The colorful streets of Notting Hill called our names, and we drank all the mulled wine and ate all the mince pies we could get our hands on.
Iceland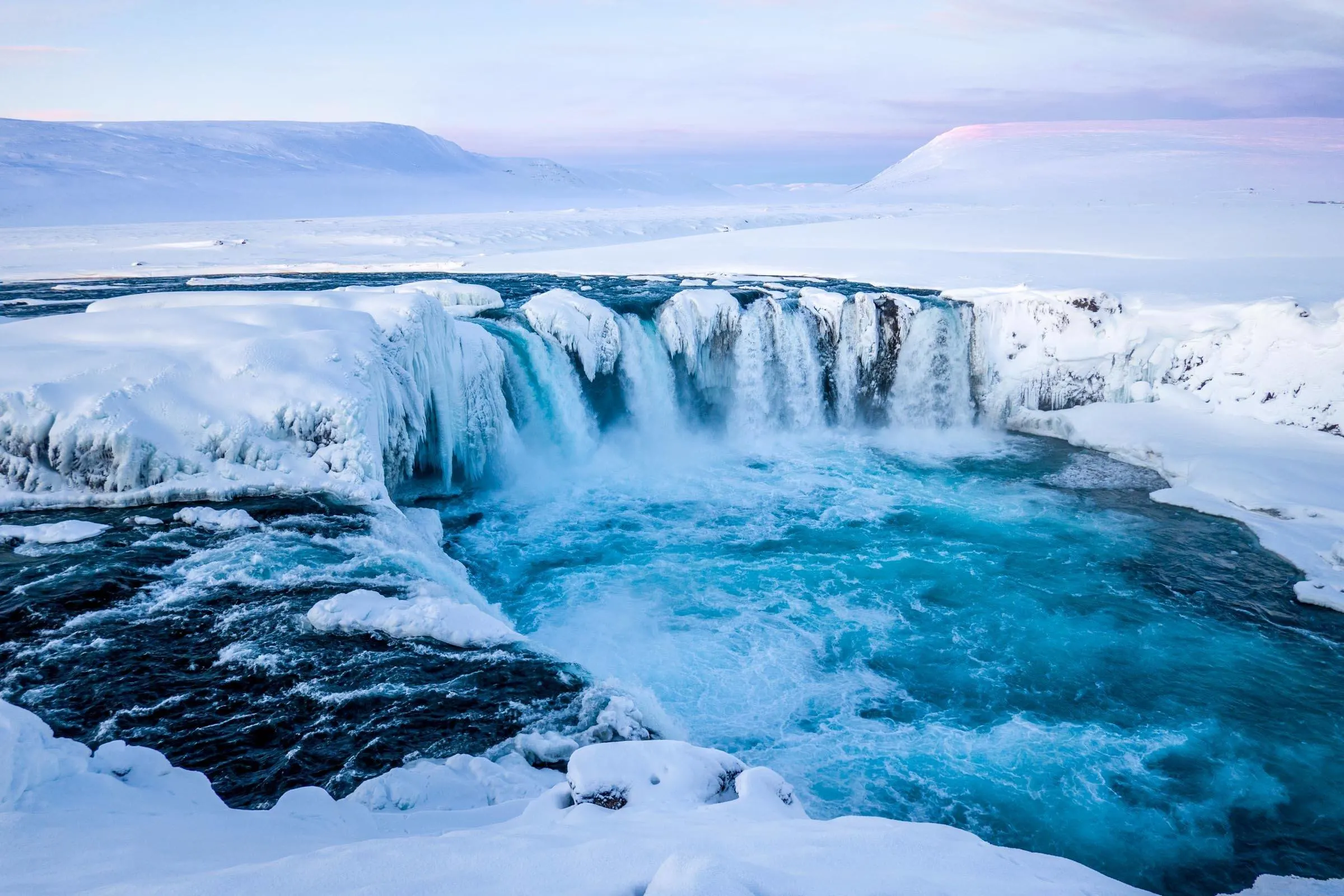 Christmas in Iceland is majestic. Light is limited, wind is fierce, and road conditions can be dicey. But the very things that make it a little challenging are what make it worthwhile.
We first visited Iceland in 2010 before Game of Thrones, before the tourism boom. Returning now was a lot like visiting for the first time. We loved the snow-covered waterfalls and hop scotched around the steaming sulfur vents. We found great food in Reykjavik (previously a rarity) and adored the tiny, countryside churches. Most importantly, we visited as many hot springs as we possibly could. It was a merry Christmas, indeed.